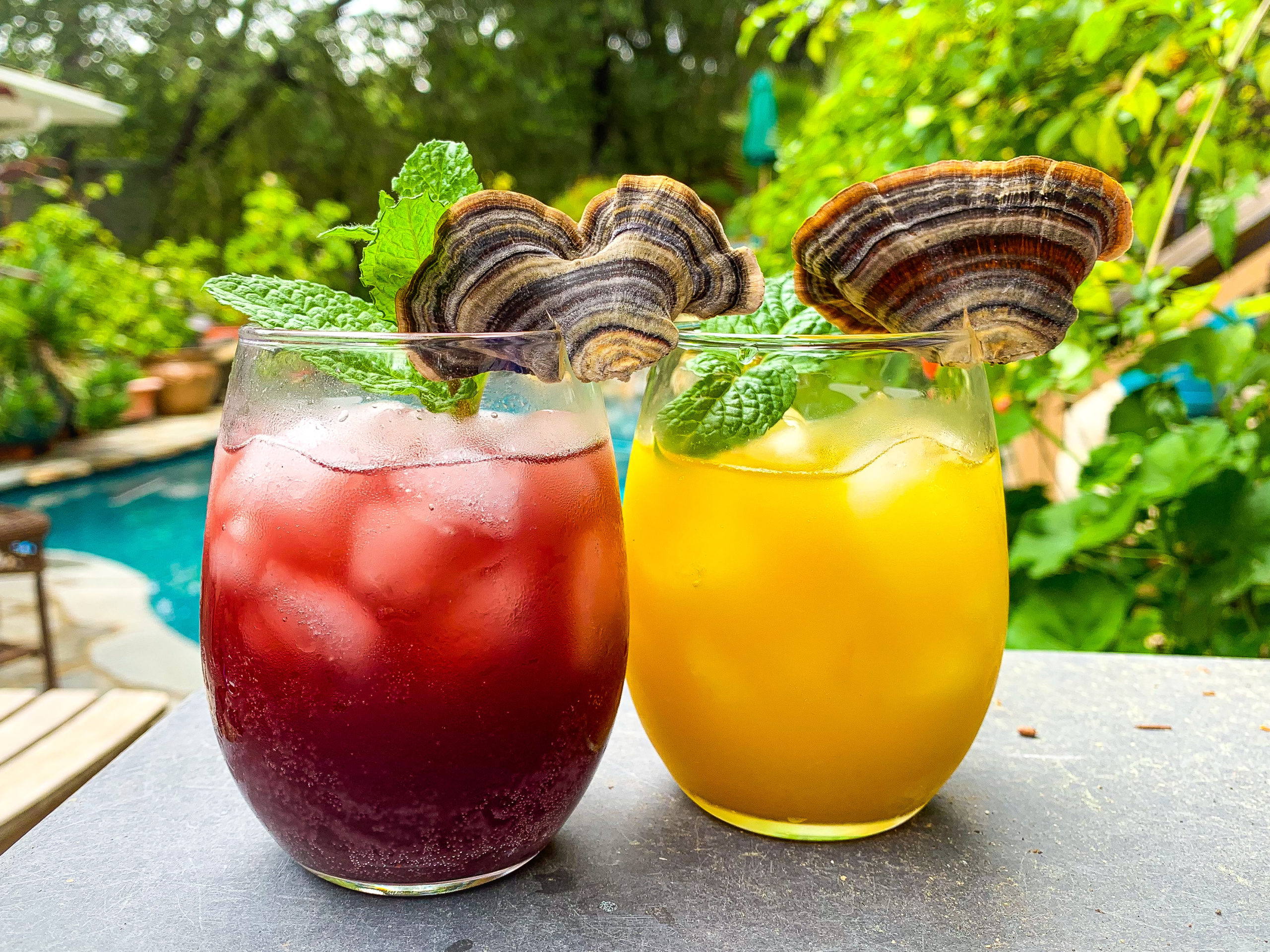 The nation might be IN but the secrets are OUT. Become your own at-home personal chef with help from the professionals. Celebrity and professional chefs have been sharing their recipes so we can enjoy it in the comforts of our home while sheltering-in-place—giving new meaning to "comfort food".
SWEET RECIPES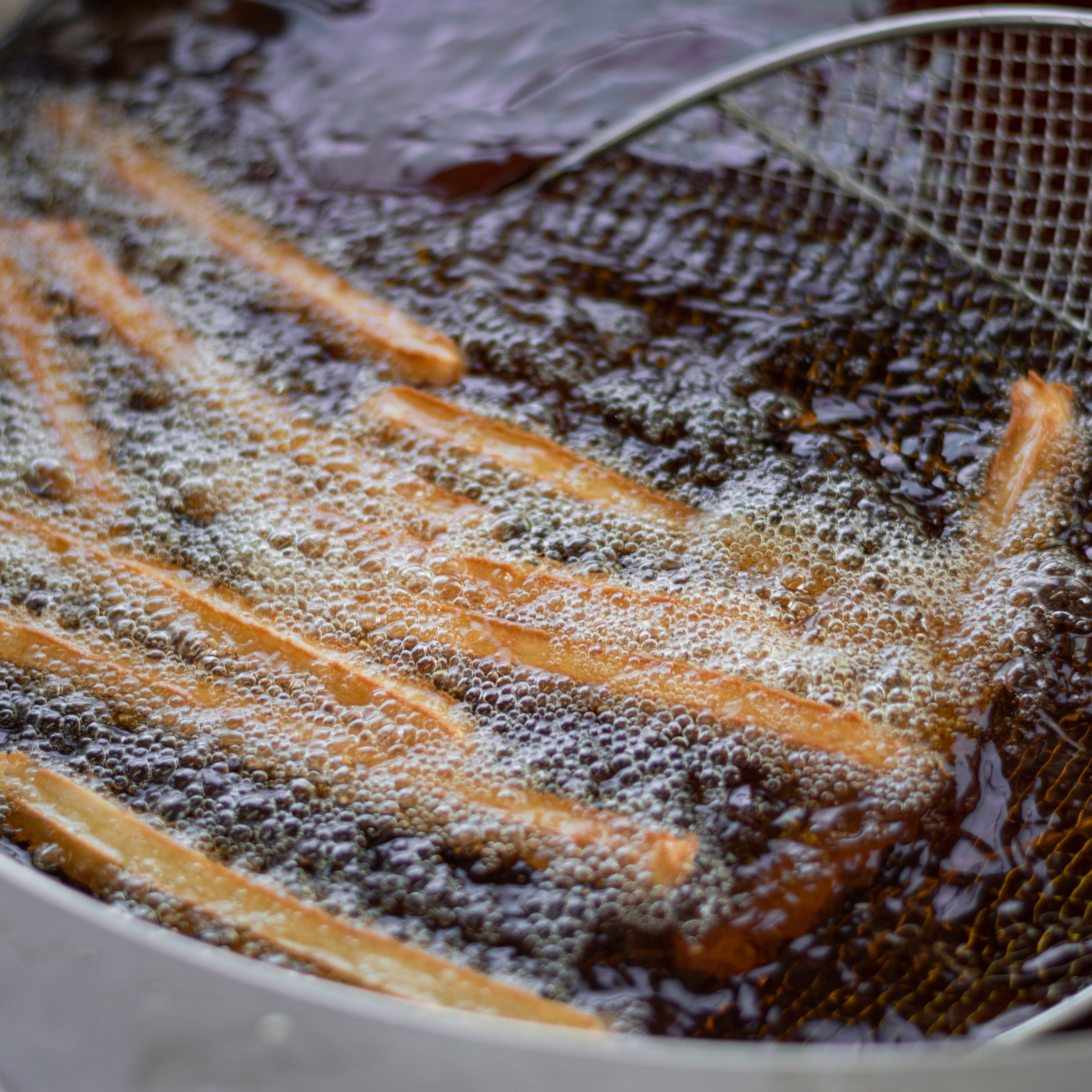 DISNEY'S CHURRO RECIPE
Quite possibly the most popular Disney park treat is the churro, of which a whopping 5.5 million are sold annually. Disney has released the recipe to make staying at home during Covid-19 a little easier to bear. The ingredients are fairly basic, including flour, eggs, butter, sugar, cinnamon and vegetable/canola oil. Yummy… Watch Here for the full recipe.
DISNEY'S DOLE WHIP
As the spring season slowly creeps into summer, we can almost taste the sweetness of being at the Happiest Place on Earth. Disney has graciously made their sweet summer treat available for us all to enjoy at home. All it takes is vanilla ice cream, pineapple juice and frozen pineapple. Recipe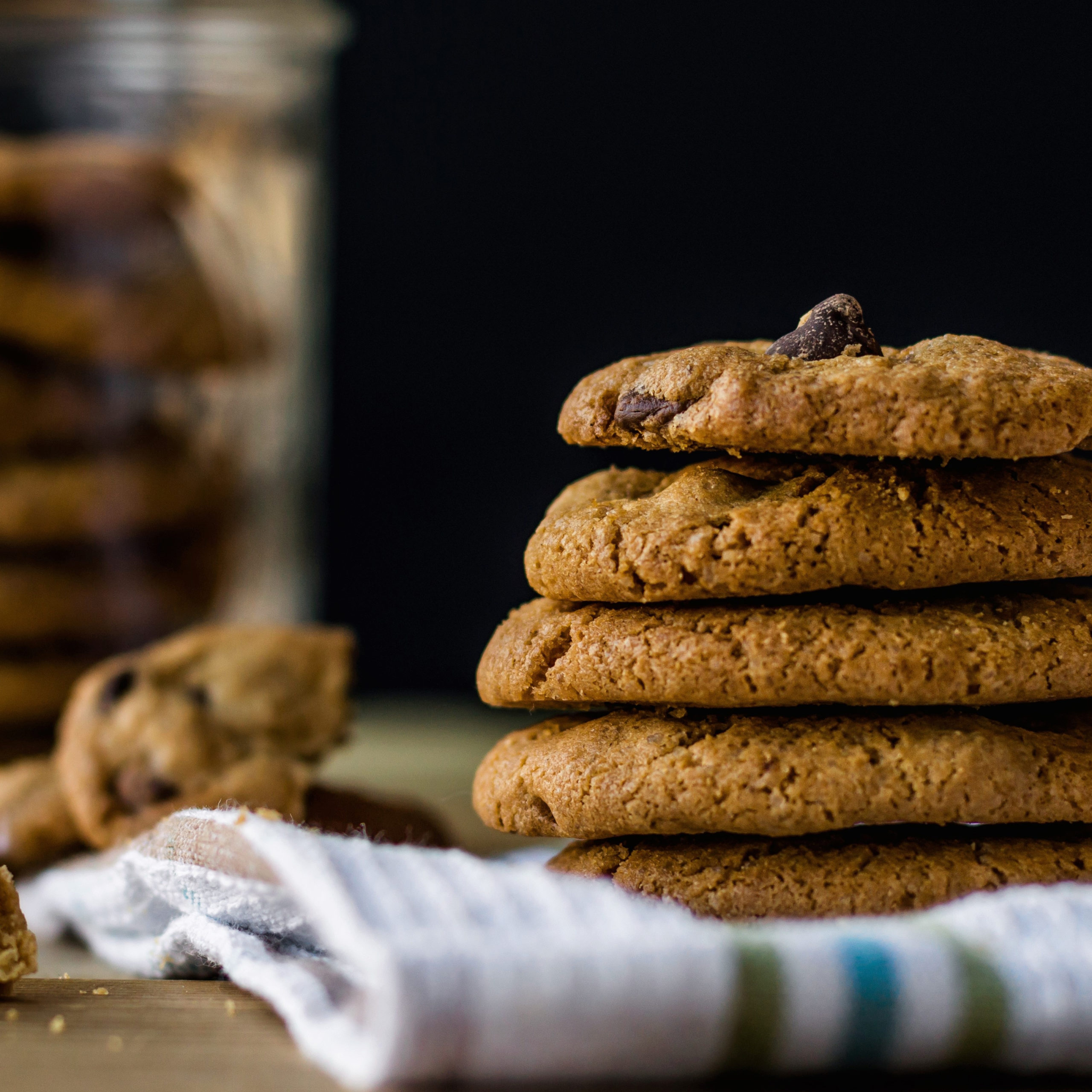 DOUBLETREE BY HILTON'S CHOCOLATE CHIP COOKIES
You may not be able to go anywhere for Spring Break this year, but you can fill your home with the welcoming smell of DoubleTree by Hilton's signature, fresh baked cookies to make your "staycation" feel like a vacation! For this one, you will need a mixer to recreate the classic taste, brown on the edges with a soft center. Make sure you have butter, sugar, brown sugar, vanilla extract and lemon juice on hand, plus a couple of eggs and some rolled oats. Their version also includes walnuts in addition to chocolate chips. Recipe
SAVORY RECIPES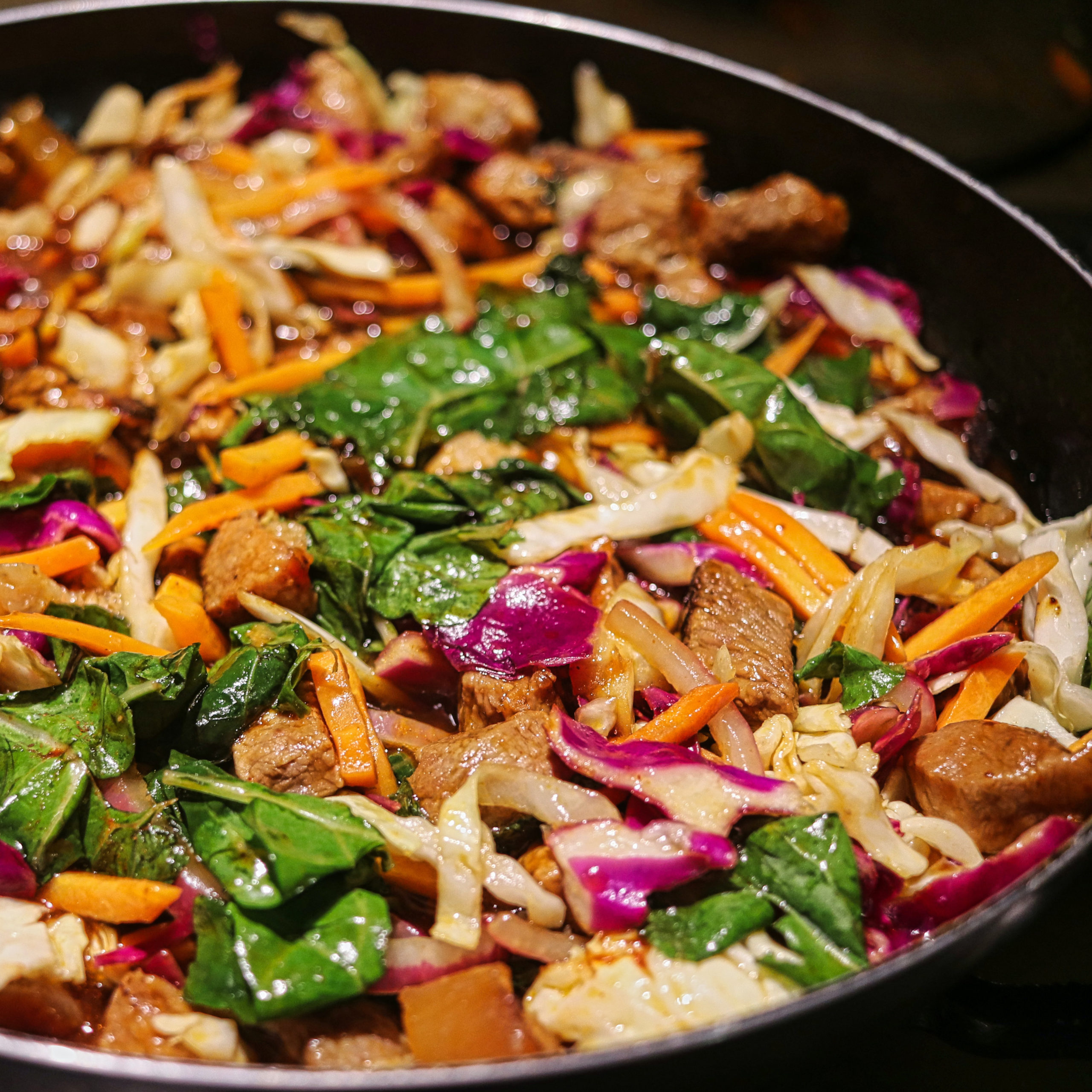 THE GIADZY'S ITALIAN STIR FRY
Follow Chef Giada de Laurentiis Instagram #thegiadzy to see what she's plating while socially isolating. We enjoyed her Italian Stir-Fry because it was easy and you could basically apply it to whatever hearty vegetable you have in your fridge. Her version includes red onion, red bell pepper, broccoli and carrots. Recipe
IKEA MEATBALLS
While Ikea might be known for its low cost, modern furniture—some might say, it is known for its Swedish meatballs. Lucky for us, Ikea has released its recipe so you can make it at home and it is more simple than you might think. In fact, all of the ingredients are staple items you've probably already stocked up on: ground beef, ground pork, chopped garlic and onion, breadcrumbs, egg, milk and a generous dose of salt and pepper. To make the cream sauce you will need a dash of oil, butter, flour, vegetable stock, beef stock, heavy cream, soy sauce and dijon mustard. Twitter
JAMIE OLIVER'S HUNGOVER NOODLES
Did you have a touch too much at last night's House Party? Or maybe you are just looking for a simple bowl of comfort. Either way, Jamie Oliver has you covered with his Hungover Noodles which he features in his #KeepCookingAndCarryOn recipes. With ginger, garlic, veggies and egg noodles, the topped egg is what really makes this dish irresistible. Recipe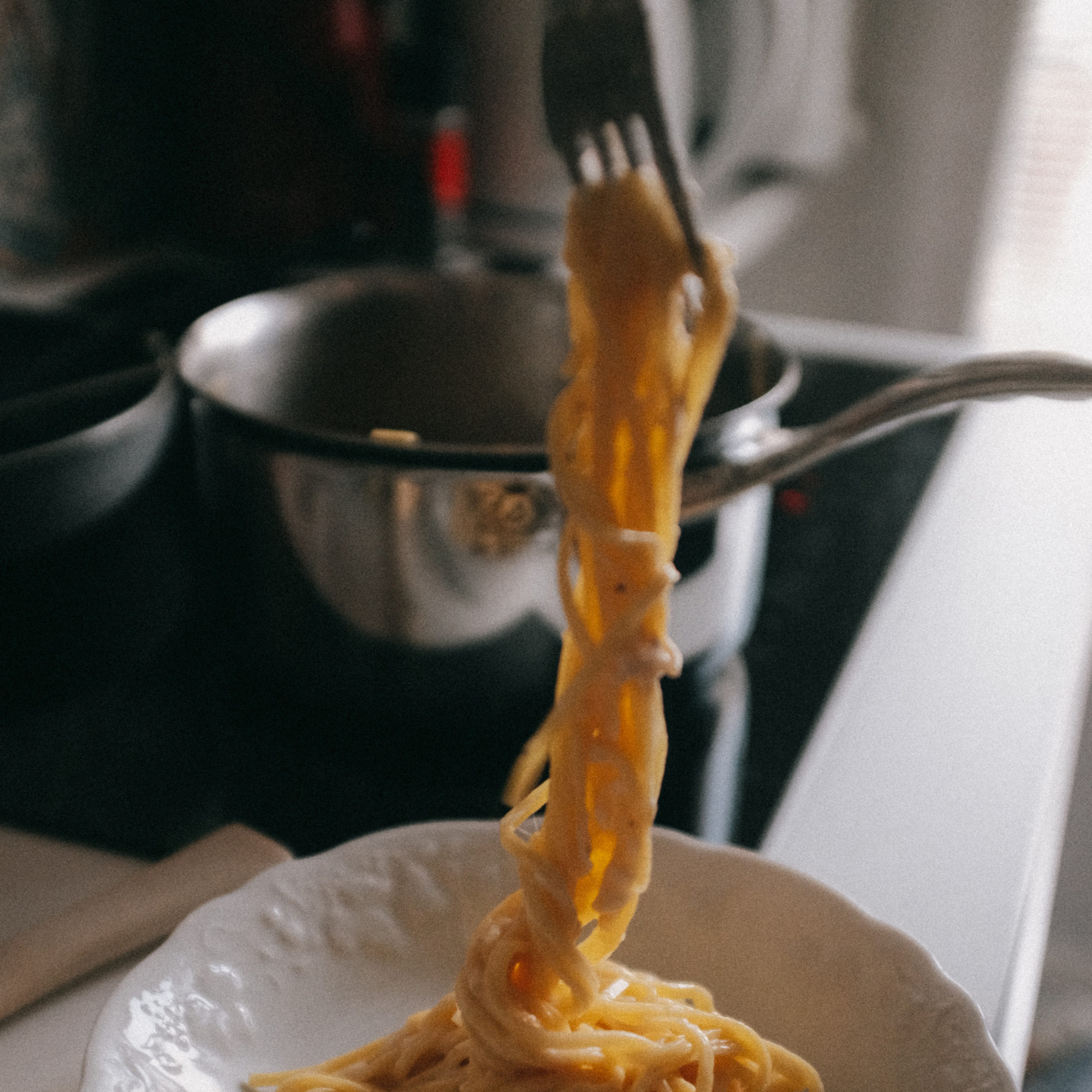 JIMMY KIMMEL'S "PASTA TINA"
While not a chef by trade, Jimmy Kimmel makes you chuckle as his daughter realizes a main ingredient in her beloved "pasta tina" is…. beans. Little known fact: an immersion blender fits right into the can of aforementioned beans! His not-so-pro tips are worth tuning in for, and it looks tasty too! Recipe
LUDO LEFEBVRE'S CHEESY GRATIN
Another celebrity chef is showing his soft side by sharing the kitchen with his kids as they prepare a dish the entire family will enjoy—using staple ingredients perfect for quarantining. You need a blender for this one. Garlic and thyme round out the flavors…and of course, plenty of cheese. Recipe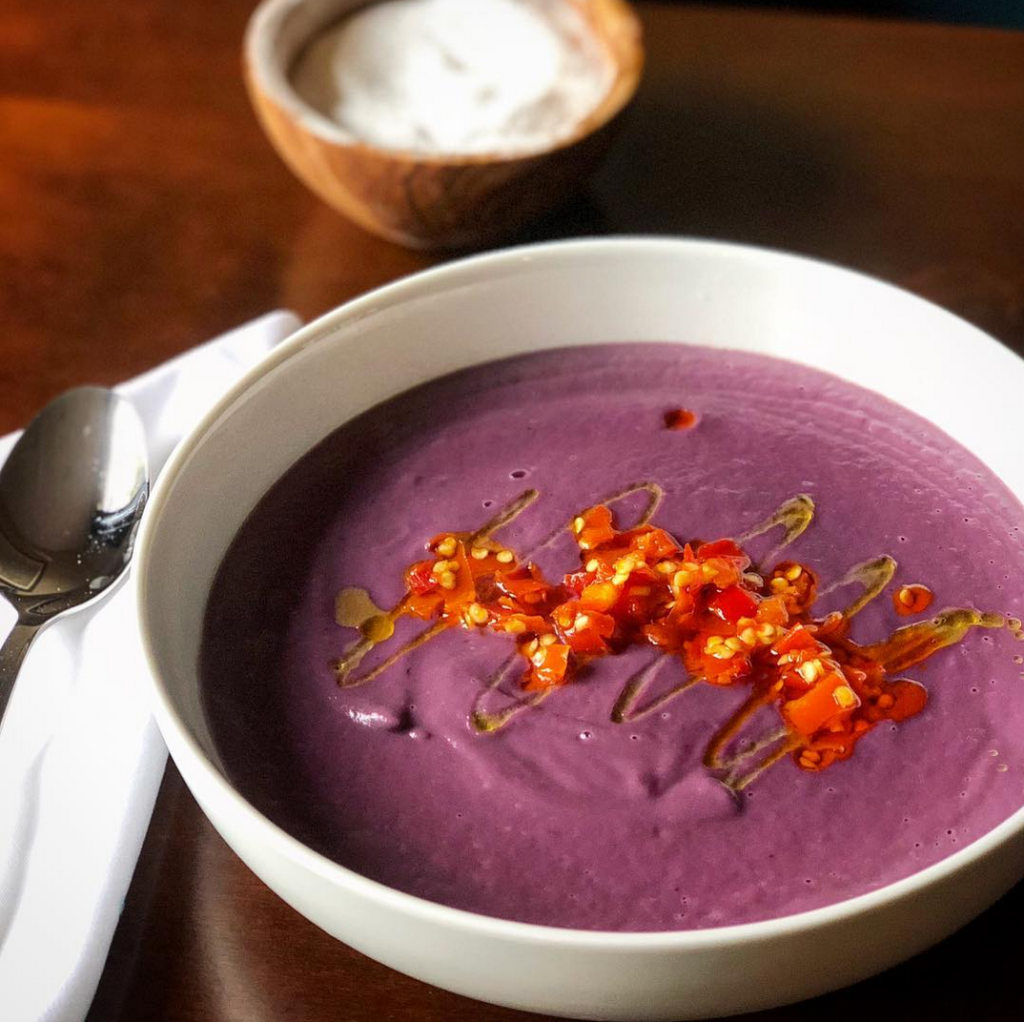 MY SWEET GREEK'S CAULIFLOWER SOUP
Professional personal chef, Christina Xenos, opens up her recipe book of easy, Mediterranean-inspired recipes to bring you comfort without increasing your waistline. This cauliflower soup is both healthy and hearty. Visit her site for tips and alternatives to this recipe to make it vegan and find out why the soup pictured is naturally purple! Step one. Heat olive oil in a soup pot and sauté 1 chopped onion and 1 tablespoon minced garlic with salt and pepper for 5 minutes, or until fragrant and translucent. Step two. Add 3 diced carrots, 3 diced celery ribs, and 1 ½ pounds riced cauliflower and cook for 5 more minutes, or until they're soft. Step three. Add 3 cups chicken (or vegetable) broth and a bay leaf. Bring to a boil and let simmer covered for 20 to 30 minutes. Step four. Remove bay leaf. Add ½ cup milk (or milk alternative) and ½ cup cheddar cheese cheese. Blend until smooth with an immersion blender. Watch how it is done.
PADMA LAKSHMI'S RICE NOODLES
The thing we love about Padma's Instagram cooking videos is that they are real, unrehearsed and unproduced. Hair in a bun, no make-up, and her daughter's presence make her relatable AND convinces us that we can cook like her! She uses grapeseed oil to saute and adds in some chili powder for a little heat. You can add any protein to make this a delicious, well-rounded dish that everyone in your house will love. Watch how it is done.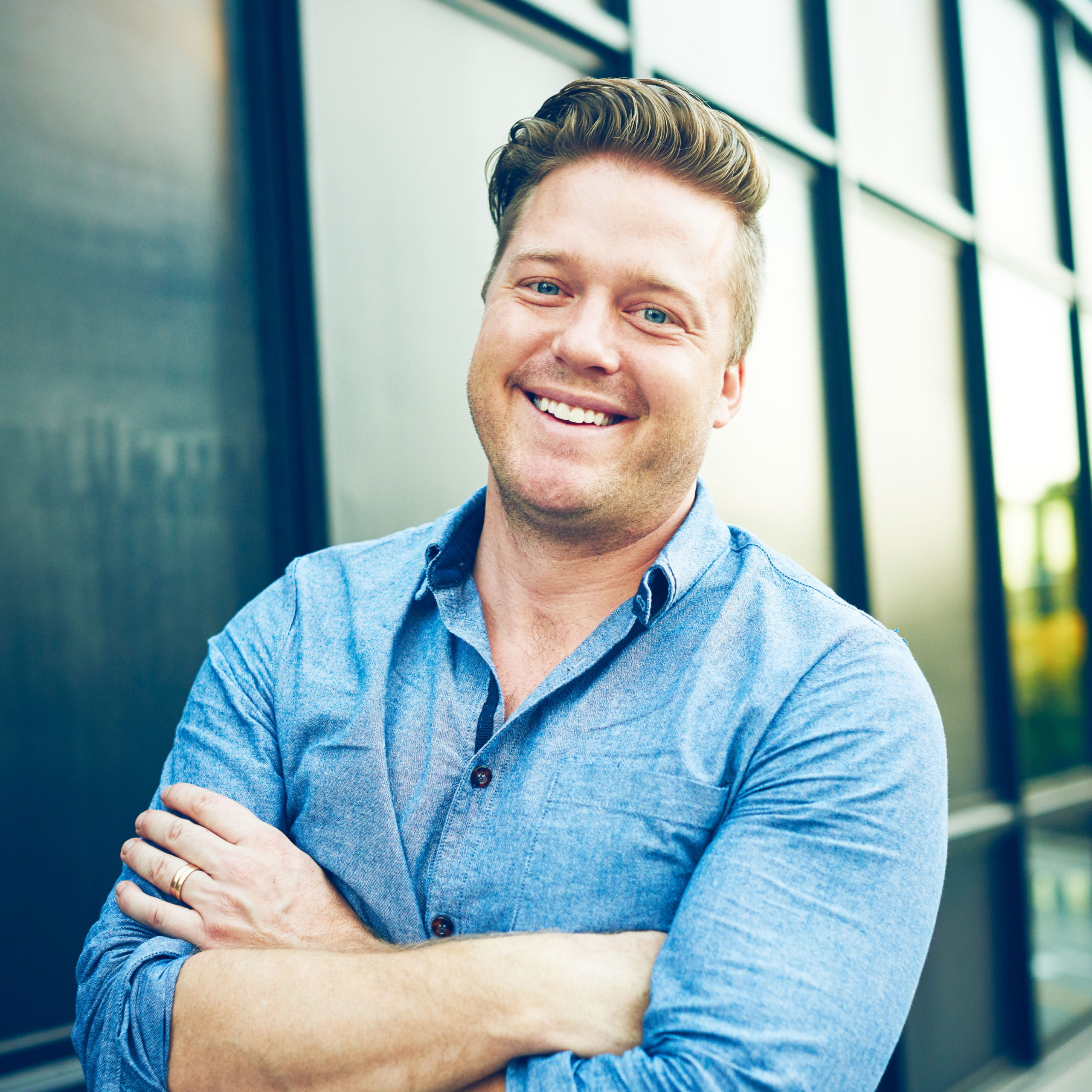 TIMOTHY HOLLINGSWORTH'S HOLLANDAISE SAUCE
Chef Timothy Hollingsworth of Otium restaurant located near the Broad is sharing his favorite recipes and adorable at-home assistant (his daughter) on Instagram. Chef Tim shows us how you can use Hollandaise to elevate other dishes. Watch how it is done.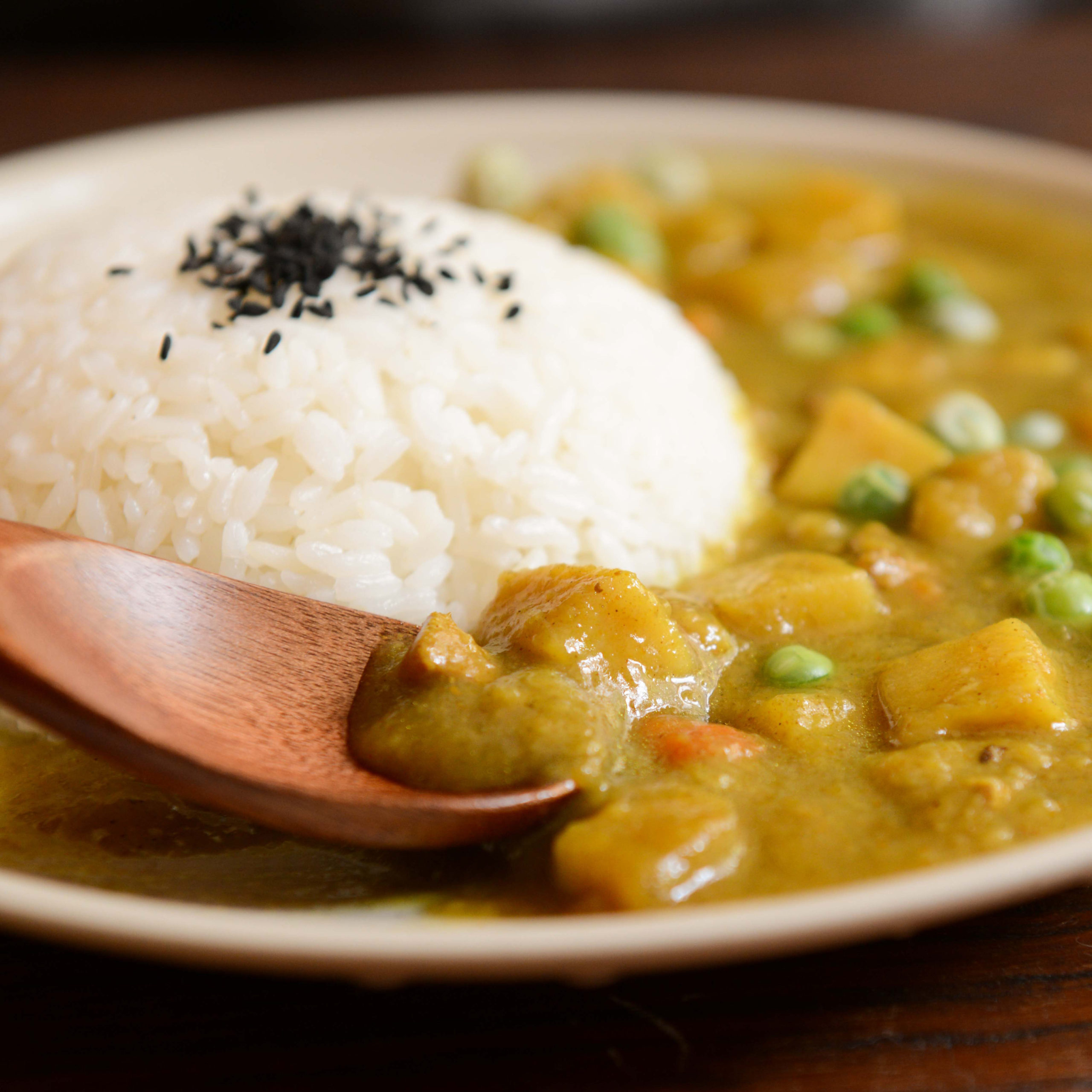 WAGAMAMA'S KATSU CURRY SAUCE
New York's Wagamama, a British restaurant chain known for its Asian cuisine, has released its' swoon worthy curry sauce after fans asked in desperate need of their Wagamama curry katsu fix. Ask and we shall receive! Use the sauce over katsu, chicken or even spaghetti! Watch how it is done.
DRINK RECIPES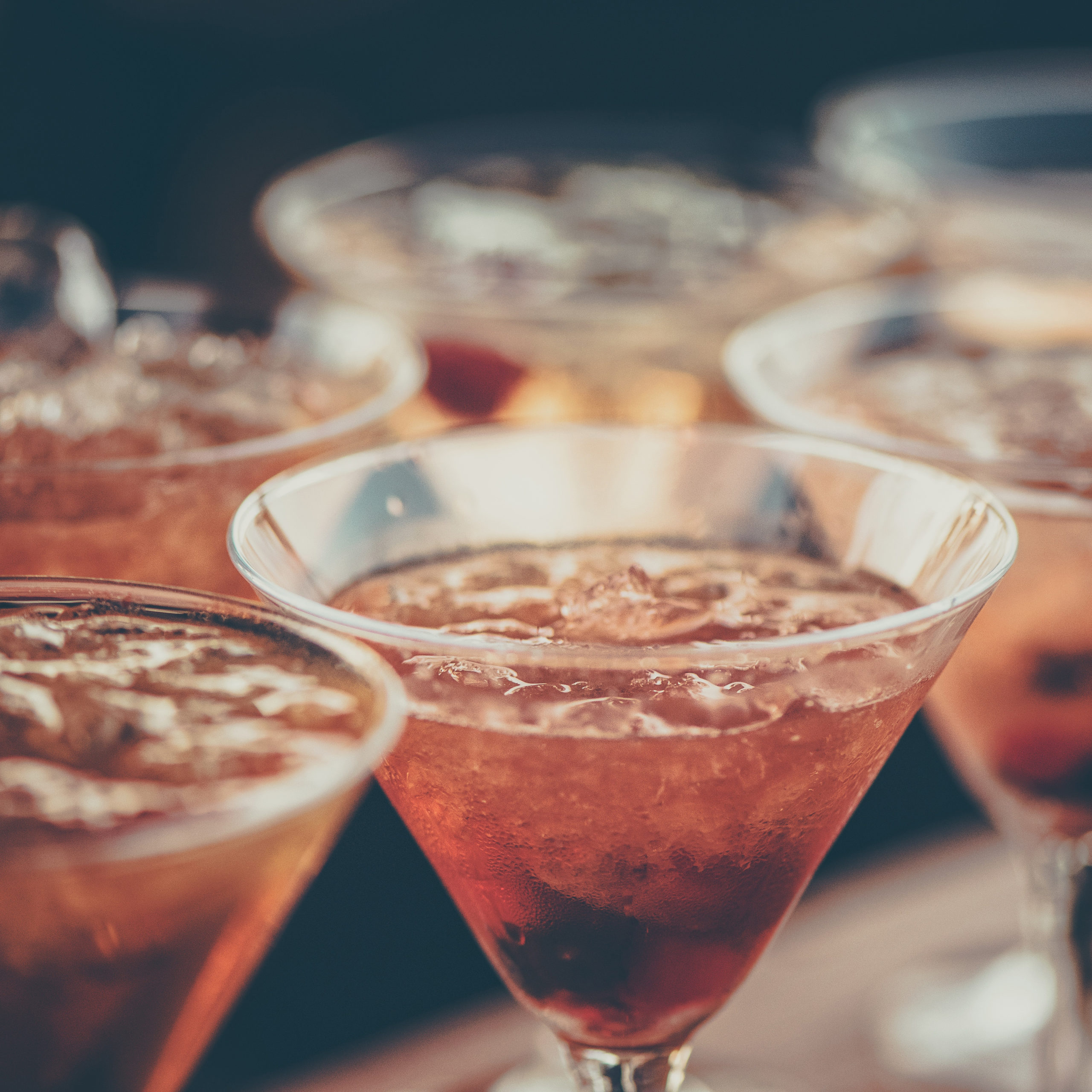 INA GARTEN'S COSMOPOLITAN
The Barefoot Contessa did not disappoint when she tweeted her "quarantine cocktail" recipe along with a large dose of humor—because that's exactly the pairing that social isolation calls for.  Have vodka, triple sec, cranberry juice  and lime juice on hand. Watch how it is done.
JOY BAUER'S MANGO GINGER-CASHEW SMOOTHIE
This simple, scrumptious summer smoothie is loaded with nutrients to  boost your immune system and help ward off those colds and viruses. With mango and cashews, all you have to do is pour all the listed ingredients together and enjoy! Watch how it is done.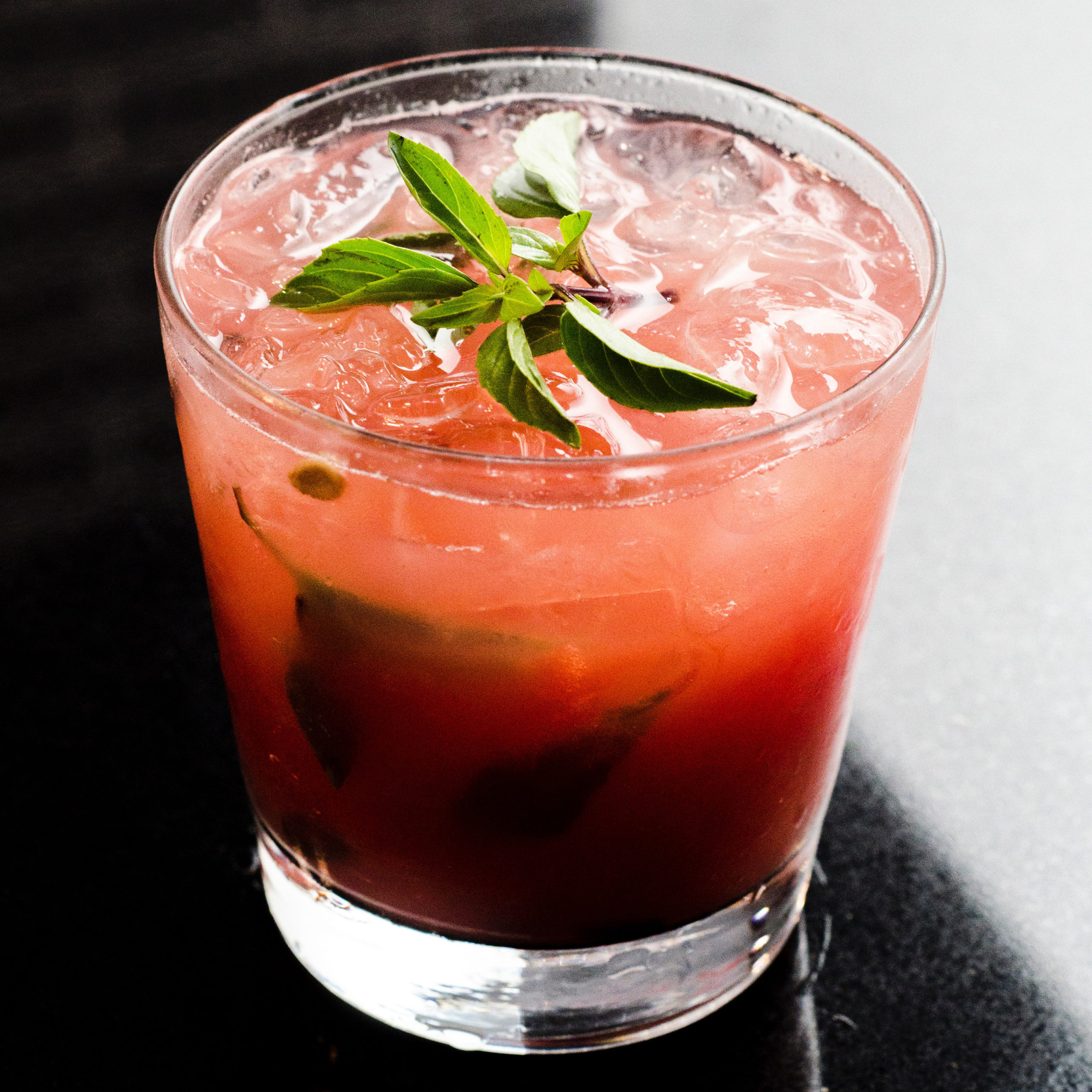 J RIVERA'S JAM DAIQUIRI
Chef Jamie Oliver shared his friends' Jam Daquiri—less for its health benefits and more for the overall comfort of this smooth pour on a rainy SoCal day. White rum can be subbed for dark rum, and now is the time to break out that soda stream. He also includes a recipe for him sugar syrup. Recipe
THE NOVICE CHEF'S QUARANTINI
We all know that local honey, vitamin c and fresh lemon are natural immunity boosters—so why not add a dash of your favorite liquor to your next House Party and make sure you are staying at the top of your game. Get your martini glass ready and learn how to make honey syrup (it's easier than it sounds). Recipe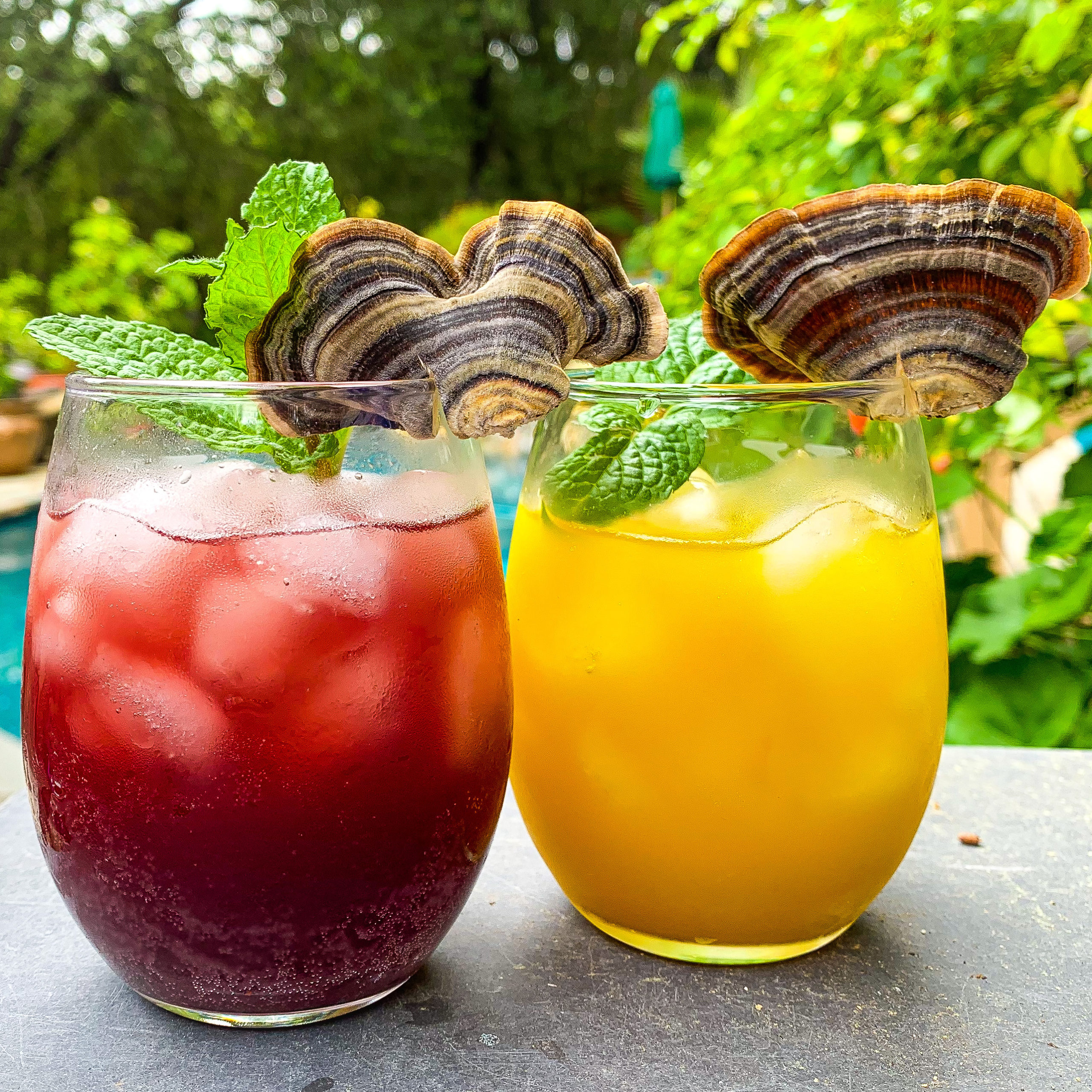 SHROOM SHOT'S IMMUNITY BOOST MUSHROOM MOCKTAIL
Two brothers and SoCal natives whose love for the California landscape created a delicious wellness drink with foraged mushrooms as the base ingredient to stimulate the immune system, reduce stress and increase cognitive function. For this drink you'll need to order some Golden Immunity. Step 1. Pour your Golden Immunity Shroom Shot over ice and add sparkling water and fresh spearmint. Step 2. (Optional) Stir in a shot of vodka. (What's in the shot? Pineapple juice, coconut water, lemon juice, ginger, turmeric and turkey tail mushroom)  shroomshot.co
TAKE AND BAKE
Perhaps you are realistic about your skill-set or putting a meal together after a day of juggling work at home with kids is too daunting a task. Whatever the case, you want a home cooked meal but experimenting with new recipes and ingredients is more than you want to bear right now. That's okay because these restaurants have prepared your meal for you so that all you have to do is 'Take and Bake'.
CAFE AMICI
Cafe Amici, your neighborhood restaurant, is offering a special take out menu, fresh produce boxes as well as meal kits to make at home. Call for your curbside pickup or DoorDash delivery at 310.858.0271. cafeamicibeverlyhills.com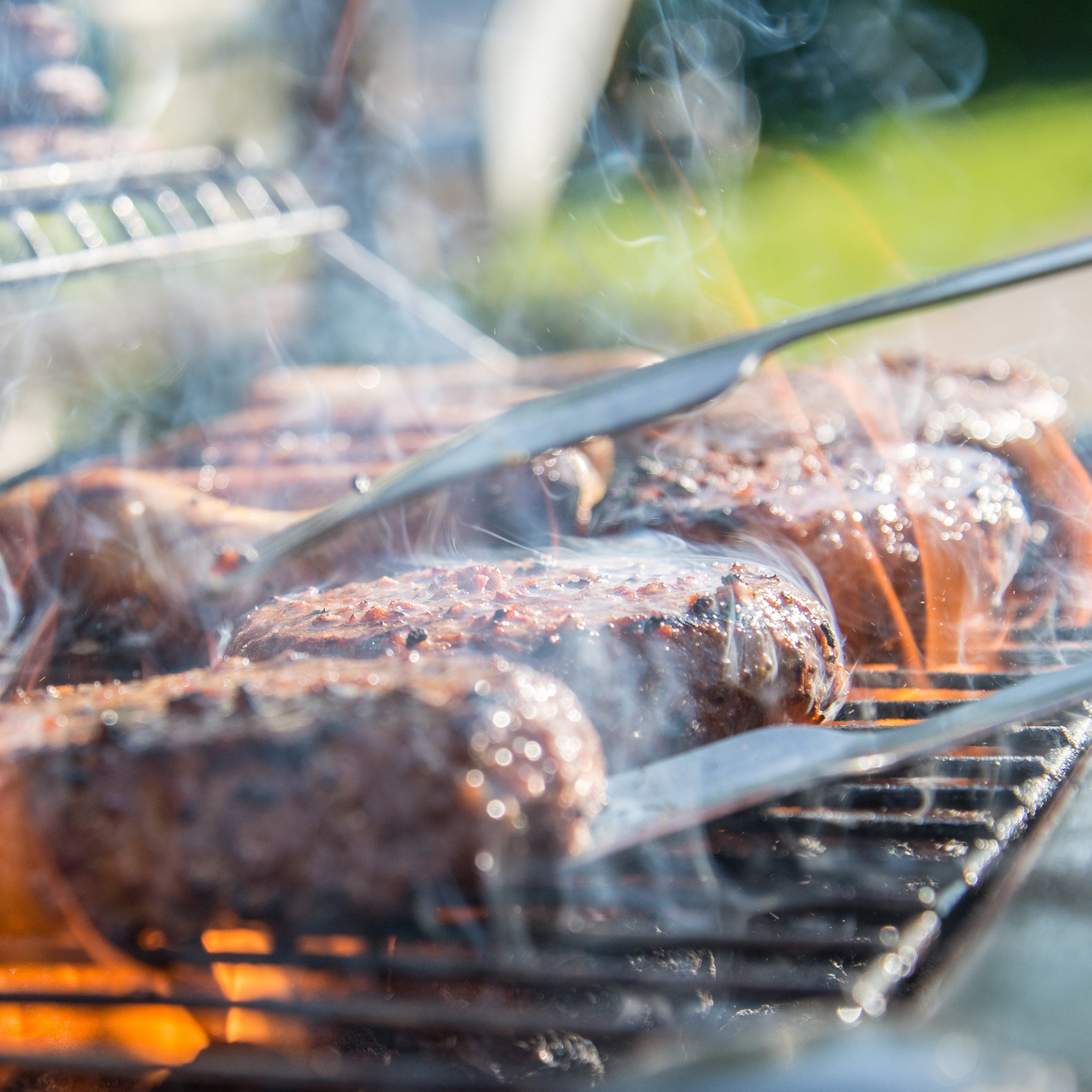 DEL FRISCO'S
With Del Frisco's meal kit, you will receive two Prime New York steaks, Del's seasoning blend, Chef's mushroom mix, thyme, garlic, unsalted butter, baby mixed greens, shaved red onions, bleu cheese crumbles, pecans and balsamic vinaigrette. With just a little salt and pepper, oil, and some elbow grease, you have a home cooked meal that tastes like you got it at… well, Del Frisco's. delfriscos.com
MORTON'S STEAKHOUSE
Morton's Steakhouse has a Chef's Table Home Kit specially curated for the meat lover and the seafood fans. With different options ranging from a Crab "Cake" Fest to the "Home Cookout" which comes with four 10 ounce Morton's Prime beef patties, there is something to please every palate and aspiring grill master. mortons.com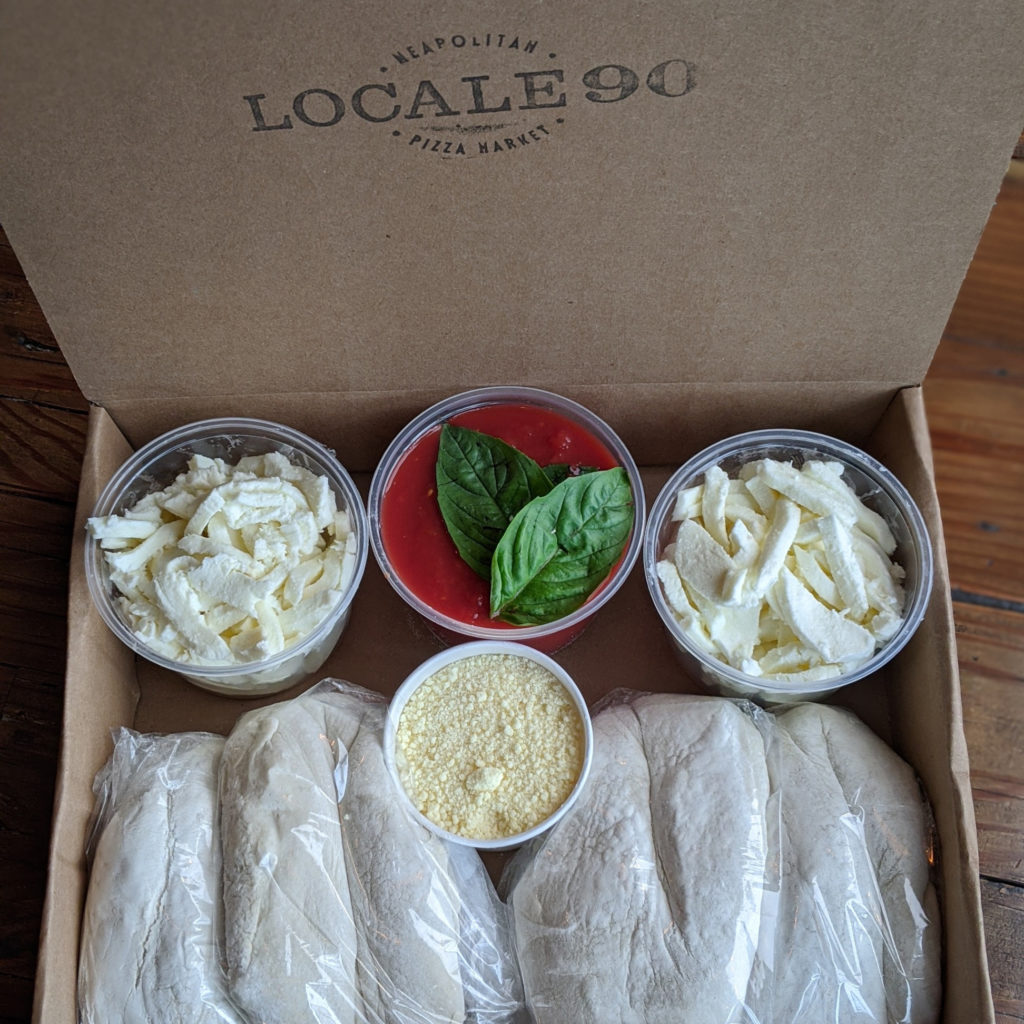 LOCALE90
Locale90's beloved Neapolitan pizzas are now available in a kit to take home to enjoy a fun night of cooking that kids can get their hands into! The eatery's kit provides all of the necessary ingredients including house-made dough balls (which makes four 12-inch pizzas), crushed San Marzano tomatoes, hand-pulled fresh mozzarella and imported parmesan cheese.  locale90.com
PORTO'S BAKERY
Porto's Bakery now ships their best selling pastries directly to you to bake fresh in your own home. There are many sweet and savory options to choose from, including their famous potato balls—plain, seafood, or cheese and spicy pepper potato balls are all available. Other savory options include their meat pie and chicken empanada. You can also indulge in their guava strudel or the dulce de leche cookies. portosbakery.com
ALTERNATIVE MARKETS
With markets having trouble keeping their shelves stocked, many of your favorite restaurants are thinking outside of the box and are adding groceries as part of their offerings. You can find quality meat, seafood as well as fresh vegetables and dairy products at these establishments.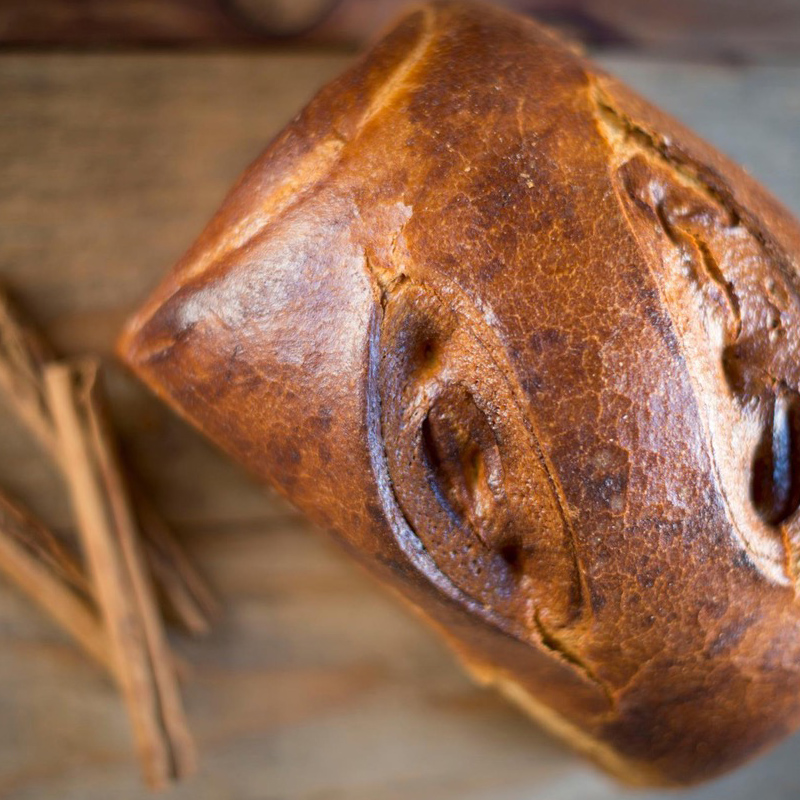 ARTISAN POP-UP AT OC BAKING COMPANY
Support small businesses and get great artisan-made food to take home at the Artisan Pop-Up at the OC Baking Company. This local chef-driven market is open Monday, Wednesday and Friday. It features OC Baking Company fresh-baked breads, Indian cuisine by ADYA, stews and rice from Break of Dawn, fresh pastries from Crema Artisan Bakery, dumplings, chicken, olive oils, soups, doughnuts and so much more!  Offerings change so be sure to follow on Instagram for the latest this Pop-Up Artisan market has to offer. Instagram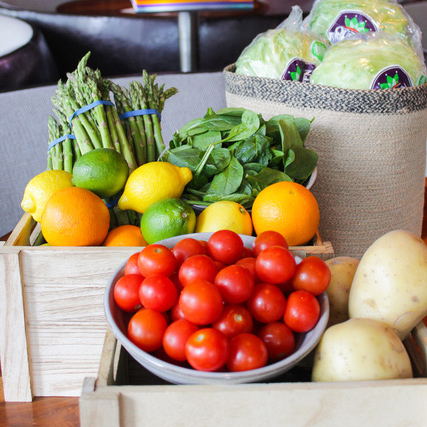 BOA STEAKHOUSE
BOA Market is a new concept out of BOA Steakhouse's Sunset and Santa Monica locations, offering produce, prime meats, dairy, pantry and heat-and-serve items. Instagram | boasteak.com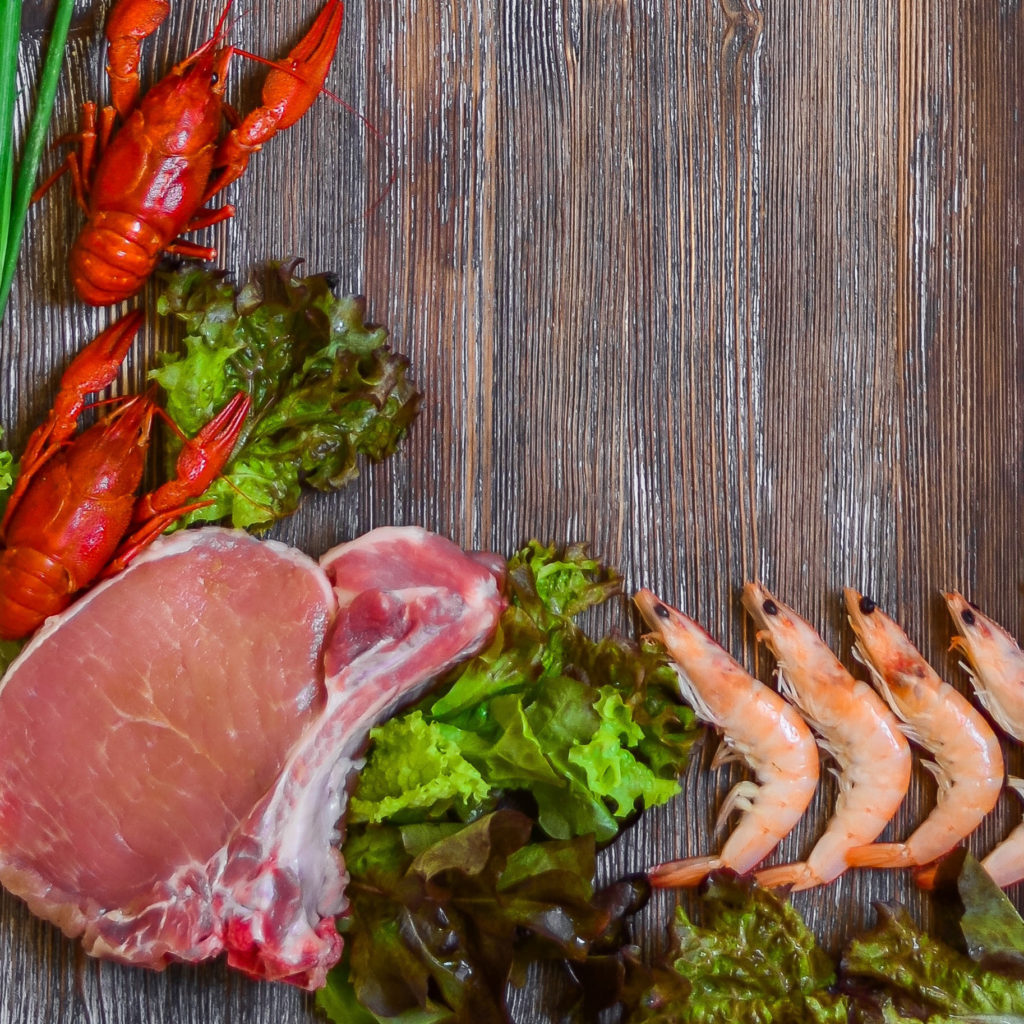 CHART HOUSE
Chart House, known for its' steak and seafood has made their high-quality ingredients available to the public. You can find pretty much everything you need—from fresh produce to toilet paper! chart-house.com
FARMSHOP SANTA MONICA
Farmshop Santa
Monica is offering in-store shopping (gloves and mask requested) as well as curb-side pick up and delivery (within 30 miles). So whether you are looking for goods, groceries or prepared food from the kitchen, Farmshop has you covered. Free delivery with purchases over $100. farmshopca/santa-monica.com
HENDRIX AT OCEAN RANCH
Hendrix Pop-Up Market is open Wednesday to Friday from noon to 6 p.m. Offerings include meats, seafood, produce, bread as well as beer, wine and spirits! hendrixoc.com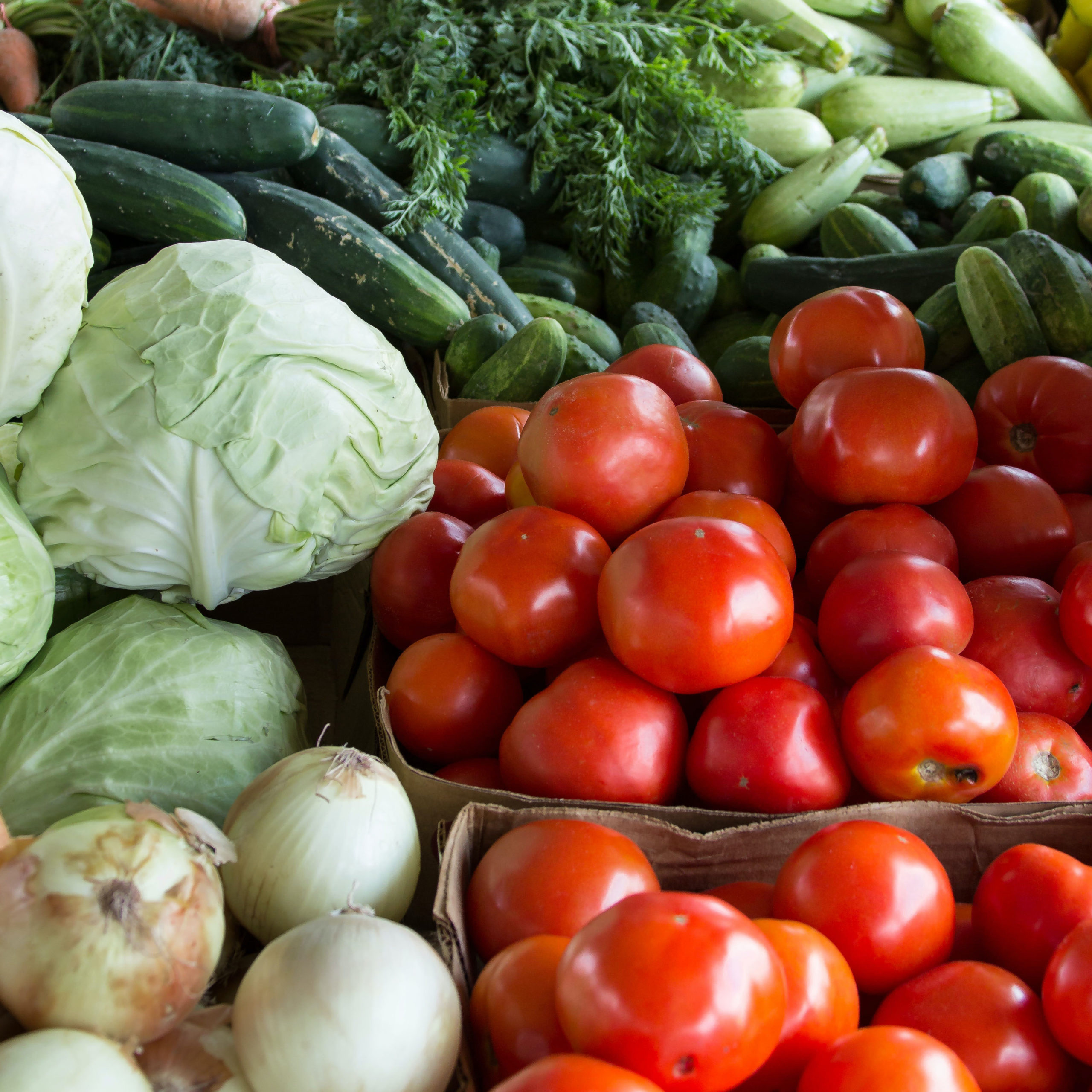 L'ANTICA PIZZERIA DA MICHELE
L'Antica Pizzeria da Michele has made shopping easy with its "Essential Box" a $50 package that gives you all the basics, including eggs, vegetables and fruit. Of course there are a la carte grocery items available at the online L'Antica Local Market.  damicheleusa.com
SELANNE STEAK TAVERN
Whether it is a butcher shop or grocers, cocktails or wine, Selanne Steak has options for you making it an easy one stop shop. selannesteaktavern.com
Photos: Mushroom mocktail photo courtesy Shroom Shot. Churro photo by Bartosz Bartkowiak from Pexels. Chocolate chip cookie photo from Pexels. Stir fry photo by Kleine Beyers from Pexels. "Pasta Tina" photo by Daria Shevtsova from Pexels. Cauliflower soup photo courtesy My Sweet Greek. Timothy Hollingsworth photo courtesy Hollywood Bowl Chefs Picnic Club. Curry photo from Pexels. Cosmopolitan photo by Alem Sánchez from Pexels. Daquiri photo by Isabella Mendes from Pexels. Grill photo by Skitterphoto from Pexels. Locale90 photo courtesy White Oak Communication. OC Baking Company photo courtesy Moxxe PR. BOA Steakhouse photo courtesy Saucy Creative. Farmshop photo courtesy Farmshop Santa Monica. Market photos from Pexels.