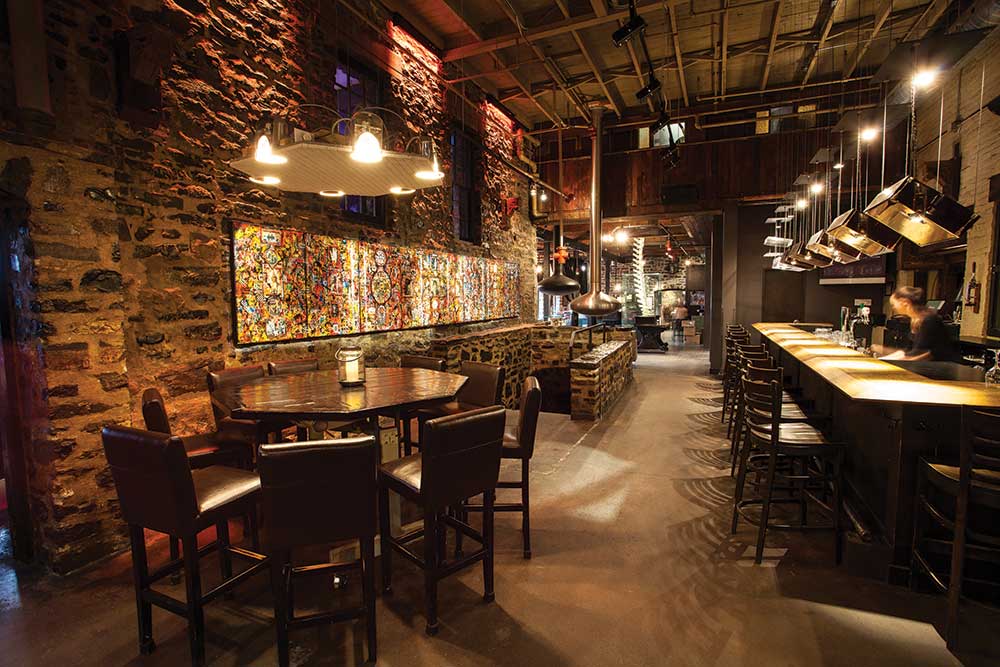 Though a staggering 60 percent of restaurants don't make it past their first year, some around the world have been open for centuries.
By Marta Safin
Restaurant Botín
Madrid, Spain
Marking its 290th anniversary, Botín opened in Madrid in 1725 and holds the Guinness World Record for oldest continuously operating restaurant. Cheapflights.com here spotlights nine other historical restaurants and inns; some are much older than Botín but cannot claim the title due to undocumented pasts.
St. Peter Stiftskeller
Salzburg, Austria
This spot's history can be traced to 803, when it served as a meeting place for bishops and merchants. Though its patrons, interior, owners and menu have changed through the centuries, it's considered Central Europe's oldest inn. Stiftskeller makes its own wine and acquired the right to brew beer in 1803. Today, it offers "a feast for all the senses" including contemporary takes on old recipes and an intimate interior garden.
The Gables
Russell, New Zealand
New Zealand's oldest operating restaurant, built in 1847 and originally serving whalers and traders, is known for seafood and lamb and its waterfront location. The renovated interior incorporates the original wooden floors and paneling to preserve the cozy feel. The surroundings are an attraction in themselves.
L'Auberge Saint-Gabriel
Montreal, Canada
Built in 1688, Saint-Gabriel was the first inn in North America to receive a liquor license, which was issued in 1754. The building temporarily served as a townhouse in the 19th century but returned to its restaurant origins in the early 20th century. Today, it serves high-end fare amid contemporary decor.
The Griswold Inn
Essex, Connecticut
United States Established in 1776, the oldest restaurant in Connecticut has gone through the hands of six different families. It's one of the oldest continuously operating inns in the U.S.; in addition to serving food, it offers accommodations and live music. The decor of the "Gris" is maritime and is filled with brass bells and other memorabilia. Sea-chantey evenings keep nautical traditions alive.
Criterion Restaurant
London, United Kingdom
Established in 1873, Criterion is one of London's grandest restaurants. The neo-Byzantine interior, bathed in gold and marble with high ceilings and heavy curtains, has witnessed historic events including the negotiations of Winston Churchill and David Lloyd George. Patron Sir Arthur Conan Doyle chose it as the setting for Sherlock Holmes' first encounter with Dr. Watson. Featured in many film and TV productions, it's known for its exquisite food.
Wierzynek Restaurant
Krakow, Poland
The origins of this legendary restaurant, one of Europe's oldest, go back to 1364, when it hosted the 20-day feast celebrating the wedding of the granddaughter of King Casimir the Great; many European dignitaries attended the grand and lavish reception, a historic example of Polish hospitality. The restaurant serves the best of Polish cuisine.
The Historic Pig and Whistle Inn
Bathurst, South Africa
The oldest continuously licensed pub in South Africa has been in operation since 1832, providing hospitality to travelers and locals. Near the seaside town of Port Alfred in Eastern Cape, the cozy establishment has a wooden bar and 10 traditional bedrooms. It fills up whether in peak or off season.
La Tour d'Argent
Paris, France
According to its own account, the Michelin-starred French restaurant was built as an inn in 1582, during the reign of Henry IV, who is said to have frequented the restaurant after returning from his hunting trips. Duck is a specialty.
Cuckoo Restaurant
near Melbourne, Australia
Youngest on the list is this establishment in the Dandenong Ranges overlooking the city. Initially a refreshment stop for travelers in 1918, today's Cuckoo is a 450-seat family business. The name, apparently inspired by the owner hearing a cuckoo calling in the middle of the night, is an apt description of the quirky, even wacky, interior. The Bavarian-style chalet is famed for its smorgasbord and lively entertainment.