Escape to Miramonte Resort & Spa in Indian Wells for a weekend of spa treatments, fine dining and exploration.
By Jean Trinh
Palm Springs may get all the attention when it comes to vacationing in the Coachella Valley, but another city in the area makes for an equally relaxing desert getaway—Indian Wells. The low-key sibling of Palm Springs is most popularly known for hosting pro-tennis tournaments, but Indian Wells' other side is a resort scene that is an ideal escape from the hustle and bustle of SoCal city life. With a little over two-hour drive time from Los Angeles, Orange County and San Diego to Indian Wells' tranquil, 11-acre Miramonte Resort & Spa, you can get a relaxing trip and some adventure all rolled into one.
Miramonte Resort & Spa first opened in 1997, but most recently they joined Curio-A Collection By Hilton's portfolio of upscale hotels, and have had notable changes and additions to their culinary and event programming. We were recently invited to visit the resort, and have rounded up some of our favorite parts about the trip.
The Property and Vibe
What you'll notice right away about Miramonte Resort & Spa is that it occupies a serene, sprawling space. The beautiful Santa Rosa Mountains serve as a backdrop for the resort, and the lush grounds are covered with pathways lined with citrus, olive, cypress and palm trees. Throughout the property, there are large fire pits accompanied by comfy patio chairs, which we've seen groups utilize for late-night, fireside chats.
There are three pools to choose from, one of which is an adults-only pool, in case you need some time away from the kiddos. And to casually pass the time, the resort has Ping-Pong tables and bocce ball courts set up on the property.
Depending on what kind of weekend you want to have—a solo, couple, or group trip—the resort has 215 guest rooms, suites and villas available.
Relaxing Spa Time
One of the main ways to relax at Miramonte is whiling away the day at its 12,000-square foot spa. A $30 day pass for The Well Spa will get you access to its salt pools, outdoor cabanas, eucalyptus steam room and meditation room. Guests are also free to book additional services like massages, facials, manicures and pedicures. The masseuses there specialize in all kinds of treatments, from Thai to reflexology and hot stone massages.
Elevated Food and Drink
Miramonte recently brought on new team members, executive chef Paul Hancock and food-and-beverage director Jeffrey "JC" Converse, who have been creatively revamping its culinary and cocktail program. At both the resort's Grove Artisan Kitchen and Vineyard Lounge, the team has been focusing on utilizing local and seasonal ingredients. It's not rare to find Hancock picking herbs from the resort's on-site garden for his dishes. On a dinner menu, you might find Hancock's thoughtful and elegant dishes like a grilled New York steak paired with bone-marrow butter, or duck breast accompanied by a celeriac puree and white chocolate mole negro. At the bar, Converse does twists on old classics like a Negroni made with rye, sweet vermouth, Fireball for a touch of cinnamon flavor and a Luxardo maraschino cherry garnish.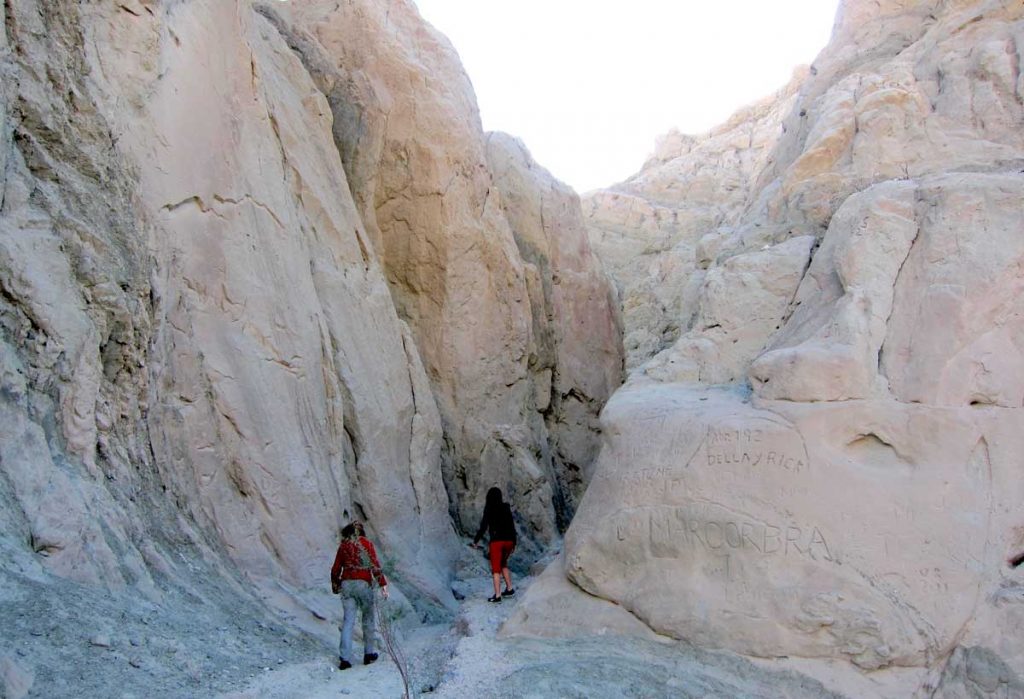 Activities In and Around Miramonte Resort & Spa
In addition to filling your time with spa treatments and meals, Miramonte hosts daily yoga classes and offers guided walks through the neighborhood. Guests can also check out complimentary cruiser bicycles to explore the neighborhood on their own. The resort has also been hosting edgier activities like tequila tastings and parties, like a "Naughty or Nice" soiree they recently hosted for Christmas.
There are plenty of outdoor activities to keep you busy outside the resort. Palm Desert is just a 20-minute drive and offers an number of beautiful hiking trails. Some lead to The Cross, a breathtaking metal cross that lights up at night, but is equally stunning during the daytime. It rests at a 600-foot elevation surrounded by gorgeous panoramic views of the Coachella Valley—a reward you'll get for the hike up.
For those who want to explore the diverse landscape of the Coachella Valley, Big Wheel Tours offers packages with door-to-door drop-off and pick-ups at Miramonte Resort. Its four-hour San Andreas Jeep tour chauffeurs you to the San Andreas Fault and Painted Canyon of Mecca, where your a knowledgeable guide highlights the fascinating geology of the area. For folks who want to be a little more active, the company also offers bicycle and mountain bike tours.
Jean Trinh is a food and travel writer, whose work has appeared in KCET, VICE, Los Angeles Magazine, LA Weekly, and GOOD. Follow her on Twitter and Instagram.