Los Angeles Holiday Gift Guide 2013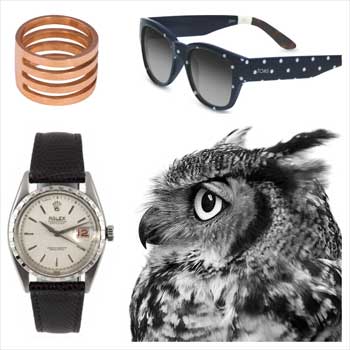 This holiday season give gifts that give back, and find them in boutiques all around Los Angeles. They're all in our feel-good gift guide.
By Suzanne Ennis
What's the secret to making one holiday gift spread three times the cheer? Hint: It entails neither fund-pooling nor regifting. This season, you can maximize your gift-giving power—and enjoy the glow that comes from being virtuous and generous—by selecting presents that benefit not just your lucky giftee, but also the greater good. The best part? Thanks to the abundance of fabulous feel-good gifts available at Los Angeles' top retail destinations, you needn't forfeit style in order to holiday shop with a conscience.
Global Goods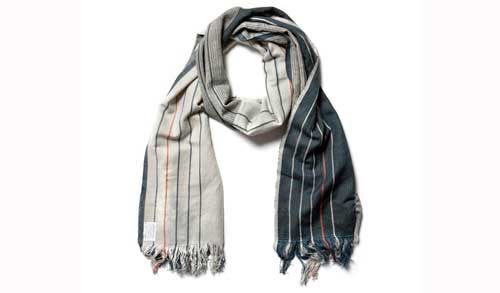 If you're seeking an urbane look for the sophisticated gents on your gift list, downtown's Apolis has your number. Founded by brothers Raan and Shea Parton with a goal of blending commerce with microeconomic development, Apolis stocks its Arts District store and gallery space with a cohesive selection of clean-cut, heritage-brand-type menswear and accessories that look great while they do good. Sixty percent of its products, such as snappy hand-dyed and crafted linen ties, are American-made and crafted within 10 miles of its L.A. headquarters, while other items provide much-needed work to artisans in developing countries. This scarf, for example, is hand-loomed in Uttarakhand, India, with Himalayan goat wool and eri silk, which is humanely extracted from silkworms. $96 available at Apolis 
Natural Wonders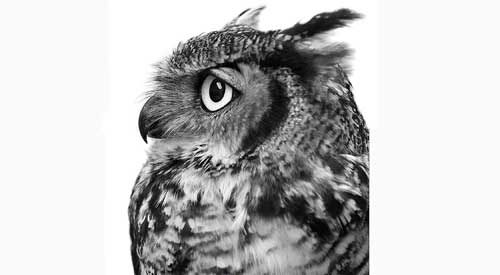 At the award-winning G2 Gallery on Abbot Kinney Boulevard in Venice, all proceeds from sales of wildlife art and photography support environmental groups. That's right: not a percentage of their proceeds, all of the gallery's proceeds, to the tune of nearly $1 million since the gallery opened in 2008, thanks to the generosity of founders Susan and Daniel Gottlieb. If you have a lover of both original photography and nature on your gift list, select an original work from one of the outstanding California photographers exhibiting at the gallery, including Michael Caley, Robin Black, Susan McConnell and Jennifer MaHarry. Modern or traditional, a home's décor will be elevated by any of their earthy originals. Don't miss the gift shop downstairs for recycled jewelry, eco-friendly crayons, organic chocolates and upcycled children's toys. $1,900 available at G2 Gallery 
Fit to Be Tied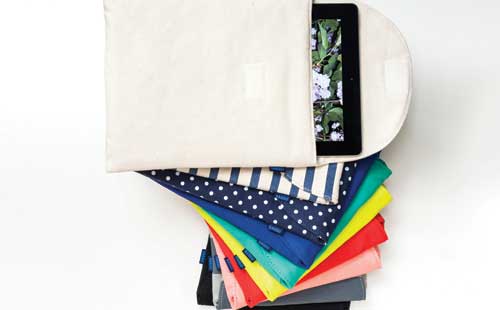 Once your shopping's done, you'll need something equally stylish and green with which to wrap your eco- and socially minded gift, and this time newspaper won't cut the mustard. Enter Plastica on West 3rd Street. You might not figure a store called Plastica for a purveyor of green goods, but in fact you can find a bevy of modern gifts here for home and office that fit that criteria. A cotton canvas protective iPad sleeve lined with cozy recycled PET fleece is one of many among them. Plastica also offers a genius gift-wrap alternative: a modern and beautiful take on the traditional Japanese wrapping cloth, furoshiki. It's gift wrap! It's a bag! It's a scarf! Each furoshiki is 100% cotton satin and handprinted in Tokyo using traditional printing techniques, and while it costs a little more than your standard gift bag at $70, its versatility and style are unbeatable. Present your feel-good gifts in these beautiful wraps and make this holiday the best-feeling, most giving holiday of all. $30 available at Plastica
Art-Felt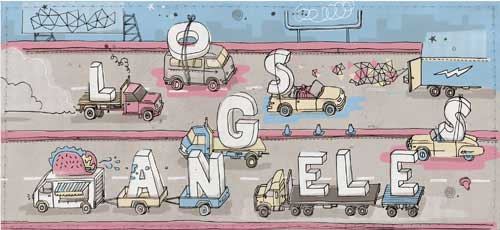 Funky downtown Arts District gift shop Poketo wears its heart on its proverbial sleeve, supporting creative communities by stocking independently produced, art-driven gifts as well as offering free events, workshops and art shows. Company founders Ted Vadakan and Angie Myung have collaborated with more than 200 international artists, supporting their work while inserting art into customers' everyday lives through products such as their limited-edition artist wallets. Many of the gifts here are eco-friendly, too, such as Japanese artisan-made Binchotan charcoal, which works as a natural water filter. $20 available at Poketo 
Fine Vintage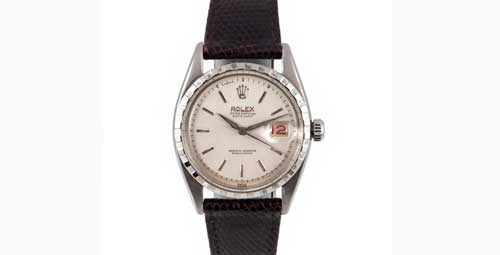 Give fine jewelry with a sound conscious via Craig Evan Small on La Cienega Boulevard. You've never seen "reduce, reuse, recycle" so glamorously and luxuriously on display. Vintage Rolex and Patek Philippe wristwatches channel a James Bond-ian allure for the gents, while antique and vintage gold, platinum and gemstone rings are sure to delight lucky recipients. Understated, classic designs from names such as Cartier and Tiffany & Co. are among Small's extensive collections, of course, but you can also find funky designs from the 1960s and '70s by artists such as David Webb. $3,100 available at Craig Evan Small 
An Eye for an Eye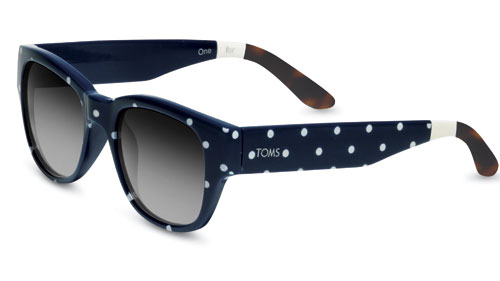 TOMS popularized the "buy one, give one" initiative sweeping retail, harnessing the power of American consumerism to aid the less fortunate. Visit the TOMS boutique on Venice's Abbot Kinney Boulevard and keep your loved ones' tootsies warm in a slew of updated styles, from vegan classics to boots in suede to kids' cordones in holiday-appropriate tartan. With each purchase, the company provides a pair to a child in need. TOMS sunglasses are also a sure hit, and with each pair sold, TOMS provides funding to partners who provide medical care or prescription glasses to individuals in developing countries. Before you leave, pick up some fair-trade, sustainable coffee beans at the in-store Cafecito Organico for hostess gifts and stocking stuffers. $98 available at TOMS 
Good Will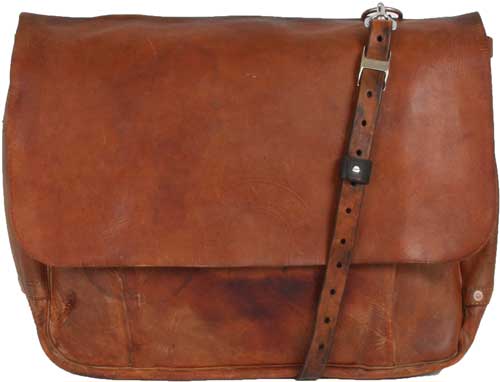 Will Leather Goods in Venice also makes it easy to do good while buying gotta-have-it gifts. The family-owned company's perfectly distressed U.S. Postal Service bags and its rugged scrap-leather cuffs, among other "found," upcycled and recycled items, reflect a thoughtful approach to leather-goods production. Plus, there's an added benefit to purchases: With each one, the company's Give Will Foundation makes a donation of a sturdy backpack to a child. The foundation is on a mission to support students in underfunded public elementary schools across America, through in-kind donations and mentorship. $1,500 available at Will Leather Goods 
Be Jeweled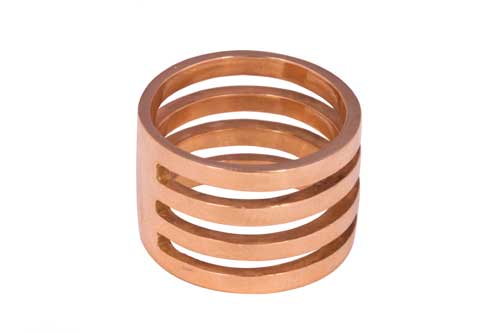 This time of year calls for a little sparkle, so make your first shopping stop the ever-elegant Garde on Beverly Boulevard and find Naomi Maslon's collection of sculptural rings, necklaces, bangles and earrings. Nearly all of the stones and metals that the Venice-based designer uses are reclaimed or recycled, or come from mines committed to low-impact ecological practices, safe working conditions and fair wages. $1,525 available at Garde
One for the Books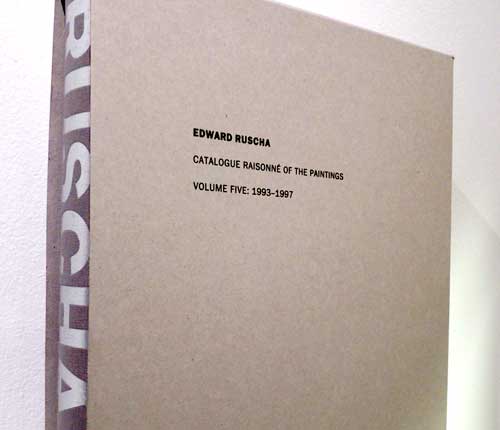 When art's the cause du coeur but your recipients' tastes tend toward the blue chip, fill your shopping bag at the Los Angeles County Museum of Art. One choice from the museum's Art Catalogues: a catalogue raisonné of Los Angeles-based Ed Ruscha's paintings and photographs, signed by the artist. All purchases support LACMA programs. $450 available at Los Angeles County Museum of Art gift shop 
Eat and Be Merry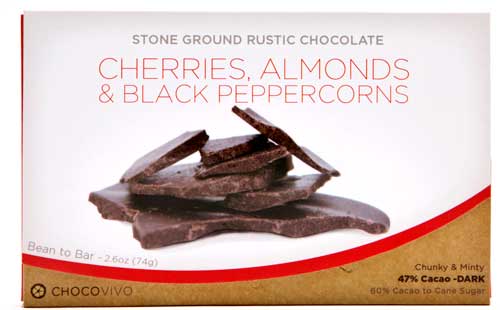 Consumables are a good choice for friends and family who've got it all, so head to Chocovivo for the ultimate sweet treat. Everything about this chocolate is special: Owner Patricia Tsai collaborates with a single grower in Mexico who ferments and sun-dries the pesticide-free beans before they're roasted and ground in L.A. The 100% whole bean, unconched and untempered dark chocolate is made fresh every week, without any artificial flavors or extracts. $6 available at Chocovivo 
Fair Play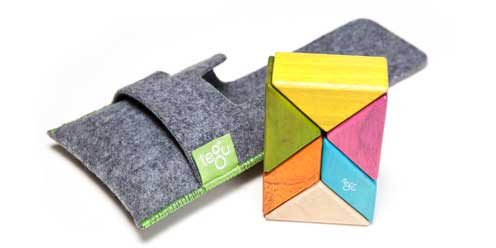 With all this talk of adult indulgences, let's not forget about fun for the wee ones. Manhattan Beach's Bloume Baby has the corner on darling, eco-friendly children's clothes, toys and décor in the South Bay. The shop, founded by mom and former merchandising exec Annie Totten, dresses tots in organic cotton playclothes printed in water-based ink, decorates their rooms in eco-friendly alpaca pillows, and keeps them busy with organic finger paint and BPA-free toys. Tegu's nontoxic magnetic blocks make a particularly winning gift for kids. For every toy you buy, Tegu plants 12 trees in Honduras or funds one day of school for a child who would otherwise work. $30 available at Bloume Baby 
Wear it Out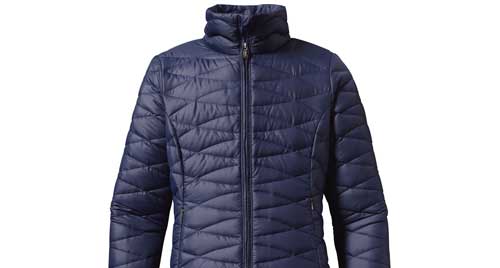 For bunnies of the snow and beach variety, head to Patagonia Santa Monica, L.A.'s mecca of performance fleece. The esteemed outdoor outfitter's green mission is no lip service: At least 1% of its sales benefit grass-roots environmental groups worldwide, and locally, the Santa Monica store supports environmental initiatives such as the Pelican Rescue Team and urban gardening projects with grants and gear donations. What's more, the products are high-performing, hard-wearing and timeless in style, and incorporate recycled and organic materials whenever possible. The shell on this women's down-filled Fiona jacket, for example, is composed of 100% recycled polyester made from soda bottles, unusable second-quality fabrics and worn-out garments. $299 available at Patagonia Santa Monica