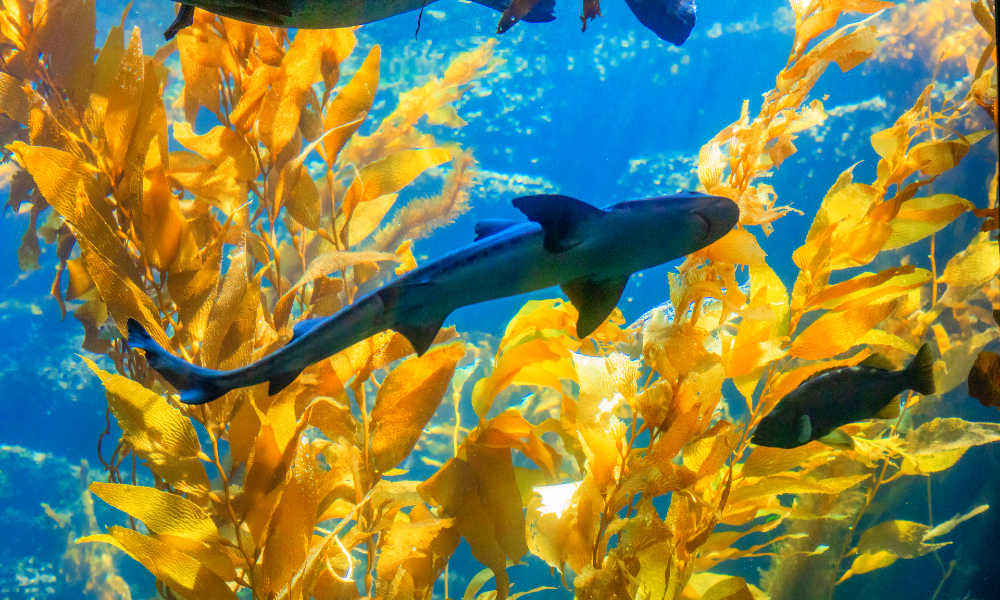 It's imperative that we all take precautions such as social distancing amid the spread of the coronavirus. Here's Part 3 of our roundup of things you can do, eat, drink and watch at home. Stay safe and stay positive!
BINGE-WATCH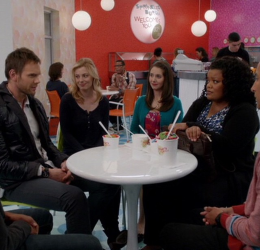 Community
Maybe that one obsessive TV-nerd friend of yours used to mention paintball, #SixSeasonsAndAMovie, Cool-cool-cool? Well now's a great time to catch up on Community, Dan Harmon's delightful, cult-favorite NBC sitcom from 2009-2015. Pull up a chair around the study room table at Greendale Community College, where an unlikely group of friends gets into increasingly offbeat, meta-aware and hilarious misadventures. All six seasons (although fans tend to skip the fourth "gas leak" season) arrive April 1 on Netflix.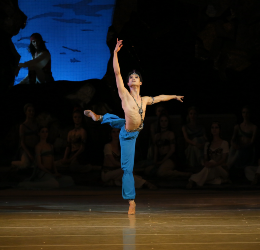 Marquee TV
Binge on the arts! Think of newly launched Marquee TV as Netflix for the performing arts: thousands of hours of theater, opera and dance—Royal Shakespeare Company, Bolshoi Ballet, the Glyndebourne Festival, premieres on Saturdays, Wagner's Ring Cycle when you actually have time!—as well as arts-related documentaries. The channel offers free streaming for 30 days upon signing up. Marquee.TV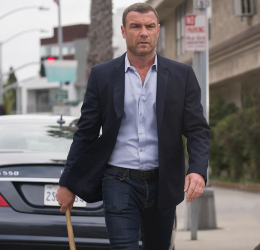 Ray Donovan
"What did you do?" A drinking game could be made out of the number of times that Ray Donovan (Liev Schreiber) asks his family and clients this question. Ray is a "fixer" who cleans up the often-murderous messes of Hollywood's elite, his three brothers who own an L.A. boxing gym, and his crooked father Mickey (Jon Voight)—fresh out of prison and addicted to asinine money-making schemes. But there's more to the Donovan family than their poor "luck of the Irish," and the development of these complex characters over the show's seven seasons is brilliant. Watch Now
VIRTUAL TOURS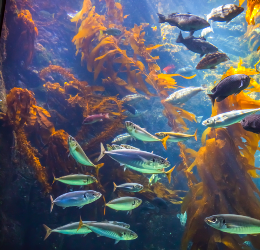 Birch Aquarium Kelp Cam
Tune in and watch fish from home on Birch Aquarium's Kelp Cam! The stunning live feed of the two-story Giant Kelp Forest exhibit features Leopard Sharks, Moray Eels, Garibaldi and a 300-pound Giant Black Seabass. The website also has live informational videos you can watch at home, as well as plenty of educational information and tools that are accessible from your home computer. Watch Now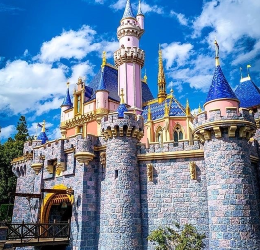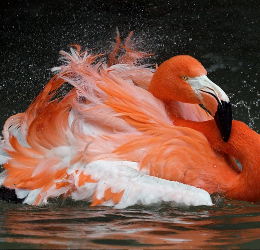 San Diego Zoo
Teachers, kids and parents can find a wealth of fun, free and educational tools and content online, provided by San Diego Zoo Global. The San Diego Zoo and San Diego Zoo Safari Park offer live wildlife cams where viewers can watch all the action animal from afar- check out pandas, koalas, giraffes, and more. For teachers, there's a plenty of supplemental curriculum on wildlife and habitats readily available online. Be sure to visit check out the website- there's something for everyone! sandiegozooglobal.org
RECIPES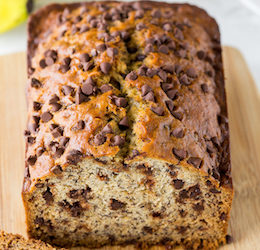 Chocolate Chip Banana Bread
Preheat oven to 350 degrees. In a bowl, add three bananas and mash until smooth. Add in 1/3 cup melted butter and stir well. Add 1/2 cup sugar, 1 beaten egg, 1 teaspoon vanilla extract, 1 teaspoon baking soda, a pinch of salt and 1 ½ cups all-purpose flour. Stir until the batter is smooth. Add in the chocolate chips and pour the batter into a greased loaf pan. Top with additional chocolate chips. Bake for about 50 minutes. Let cool before serving, and enjoy!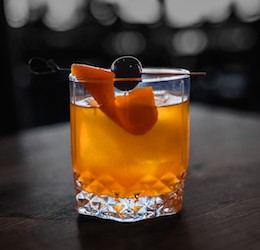 Eureka's Old Fashioned
Add a sugar cube and a dash of each bitters (herbal & orange) to your mixing glass and muddle. Next, peel the outside of the orange with a peeler to produce two orange peels. Add one peel to the glass and set one aside. Lightly muddle the orange peel and add a splash of water. Add your favorite Rye Whiskey and ice. Stir. Strain cocktail over ice. Take second orange peel and bend in half- rub the skin side of the peel on the outer rim of the glass and drop in glass. Add a cocktail cherry and enjoy!
BOOKS + PODCASTS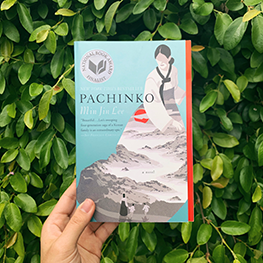 Pachinko by Min Jin Lee (Book)
From best-selling Korean-American author comes an epic historical novel following four generations of a Korean family from the early 1900s of World War II who migrate to Japan. Pachinko examines themes of war, identity, prejudice, poverty, shame and family. This novel is a National Book Award finalist and one of the New York Times' "10 Best Books of 2017." Amazon | Audible | Barnes & Noble | Book Depository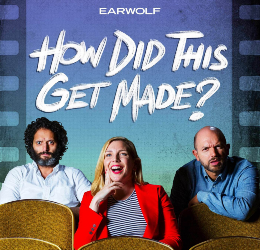 How Did This Get Made? (Podcast)
After watching some of the wildest guilty pleasures or cinematic train-wrecks that streaming services have to offer, you can listen to three of the sharpest comedians in the game as they dive into a spirited analysis. Hosted by legendary Paul Scheer, June Diane Raphael and Jason Mantzoukas, the podcast covers movies such as Space Jam, The Smurfs, Drop Dead Fred and All About Steve—and hundreds more. Recommended for ages 18+. Listen Now
BUSINESS SHOUTOUTS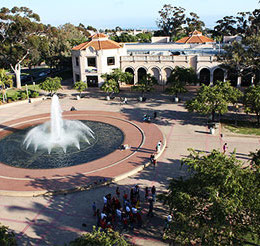 Fleet Science Center
The Fleet Science Center may be temporarily closed but science is always there to keep inquisitive minds engaged. Tune in to FLEETv for fun with experiments, hands-on activities, engaging interviews and more, all from the comfort of your home. Get ready to see that science really is everywhere with FLEETv. rhfleet.org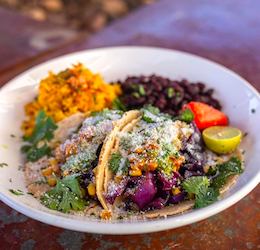 Grind & Prosper Hospitality
Each of the Grind & Prosper Hospitality concepts – Miss B's Coconut Club in Mission Beach, Park 101 in Carlsbad, and Louisiana Purchase in North Park- are offering curbside pick up. Choose from delicious menu items including tacos, burgers, wraps and more. Check each restaurant's Instagram page for up to date menus and hours. Call in, pre-pay and pick up all orders curbside. Don't forget to order to-go cocktails and beers! grindandprosperhospitality.com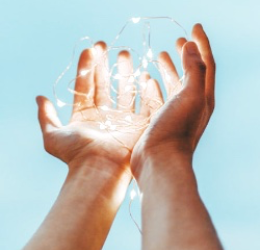 The Help Company
The Help Company offers a variety of remote service options to assist you during this unprecedented time. There are well-vetted assistants to help with errands and organization, as well as drop-off chefs who will deliver delicious meals to your doorstep. Hire tutors who have developed remote systems for any subject (including test prep) using Zoom, or house managers who can help you craft a comprehensive household manual. For employers whose job is deemed "essential" under the executive orders, the Help Company can offer top-notch child care solutions. Email lajobs@thehelpcompany.com for more info.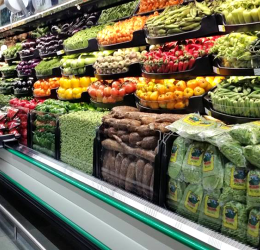 Vallarta Markets Exclusive Early Hours
While the lockdown is stressful for everyone, it is astronomically riskier for those with weaker immune systems to go out in public. To make things easier for people who are more vulnerable to the virus, Vallarta Supermarkets are opening an hour early to accommodate seniors (65 years and older), pregnant women and those with disabilities. 7-8 a.m. vallartasupermarkets.com
Photo credits: Community courtesy Netflix. Marquee TV Kimin Kim in Le Corsaire (Photo by Natasha Razina / State Academic Mariinsky Theatre ). Ray Donovan courtesy @raydonovan/Instagram. Birch Aquarium Kelp Cam courtesy Birch Aquarium. Disneyland courtesy @disneyland/Instagram. San Diego Zoo courtesy @sandiegozoo/Instagram. Chocolate Chip Banana Bread courtesy iwashyoudry.com. Eureka courtesy Westfield UTC.  "Pachinko," Whitney Lauren Han. "How Did This Get Made" courtesy @HDTGM/Instagram. Fleet courtesy Fleet Science Center.  Grind & Prosper Hospitality courtesy Miss B's Coconut Club. The Help Company courtesy The Help Company. Vallarta Markets Exclusive Early Hours courtesy @vallarta.supermarkets/Facebook.