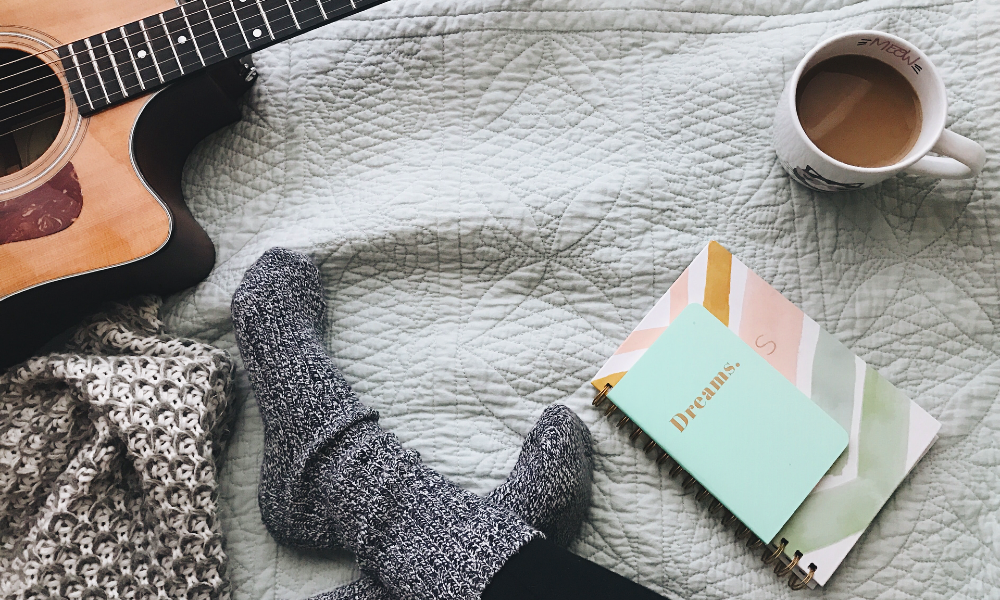 A new batch of binge-worthy shows, delicious cocktails to make at home and digital ways to stay engaged and have fun.
BINGE-WATCH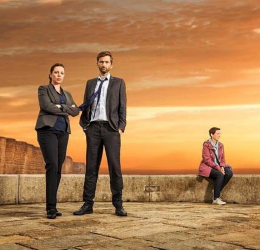 Broadchurch
British crime drama Broadchurch stars Olivia Colman—before the Oscar, before The Crown—and David Tennant as a pair of quirky police detectives in a namesake fictional town in Dorset, England. The series begins with the baffling death of a local 11-year-old and over the course of three seasons weaves in two other cases as well. Marvelously written and shot, filled with topnotch performances and unexpected twists, the show garnered numerous British television awards. netflix.com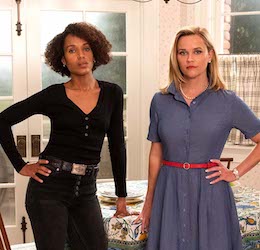 Little Fires Everywhere
An adaptation of Celeste Ng's 2017 novel starring Reese Witherspoon and Kerry Washington, Little Fires Everywhere follows two families in Shaker Heights, Ohio, in the late 1990s whose lives have been fatefully intertwined. The Richardsons are the picture-perfect family led by Elena Richardson (Witherspoon), who rents out one of her houses to single mother and artist Mia Warren and her teenage daughter, Pearl. As the families grow closer, tensions arise and secrets from the past threaten to surface. hulu.com
Love is Blind
For those having Bachelor withdrawals, this latest spin on the reality TV dating genre will help tide you over. In Netflix's new series, singles spend days talking to potential matches in "pods." They only get to see one another face-to-face after they get engaged; then the couples are supposed to get married within the month. Sure, the premise is beyond ludicrous, but sometimes it helps to forget the world around you and enjoy some mindless escapism. netflix.com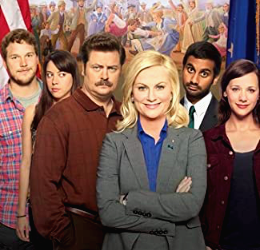 Parks and Recreation
This mockumentary-style workplace comedy has a similar feel to The Office, but with a more warm-and-fuzzy style of humor. Follow perky deputy director Leslie Knope (Amy Poehler) and her co-workers in the Parks Department of Pawnee, Indiana, as their thankless jobs in a small town result in hilarious antics. You'll grow to love the characters as they go on camping trips, organize festivals and embark on political campaigns. The stacked cast includes Chris Pratt, Rashida Jones, Aziz Ansari, Nick Offerman, Aubrey Plaza, Adam Scott and Rob Lowe. www.netflix.com
COCKTAIL RECIPES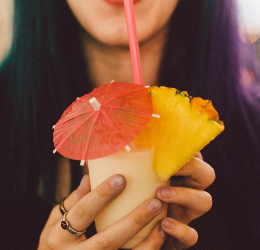 Low-Cal Piña Colada
Looking to sip on something simple yet flavorful? For this drink, all you need are three ingredients that can each be easily consumed on their own or used in a myriad of recipes—ideal when fridge and pantry space is limited. Step one: Add ice to a blender. Step two: Add equal parts vanilla almond milk, coconut Malibu rum and slices of frozen pineapple. Step three: Blend and pour into glasses garnished with a pineapple slice—a perfect post-cocktail treat.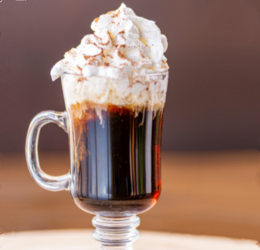 "Skrewed" Irish Coffee
Curl up with a good book or settle in for a marathon viewing of your current binge-worthy show, and sip on a toasty cup of this morning cocktail. Step one: Fill 2/3 of a mug with your favorite coffee and stir in a spoonful of brown sugar. Step two: Add 1 to 2 shots of Skrewball Peanut Butter Whiskey. Step three: Top with lightly whipped cream, pouring slowly over a warm spoon onto the coffee, or simply drop a dollop on top. Step four: If you're feeling festive, top with chocolate shavings or sprinkles. Drink while hot! skrewballwhiskey.com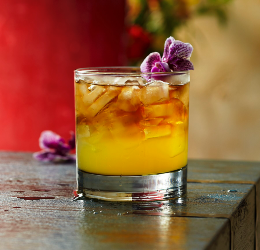 The Tommy Bahama Mai Tai
Enjoy a mental vacation with an at-home happy hour. Step one: In a shaker filled with ice, add 1 ounce orange curaçao, ¾ ounce sour mix, 1 ounce flor de caña rum, ¾ ounce pineapple juice, 1 ounce orgeat and ½ ounce lime juice. Step two: Shake and strain into an ice-filled glass. Step three: Add 1 ounce of Trader Vic's Dark Rum Float. Step four: For added flair, garnish with a flower. For a visual aid, watch recipe video here.
UP TIME!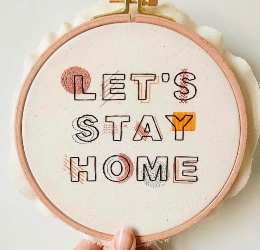 Brit & Co. Classes
Take classes and listen to podcasts on the San Francisco-based craft and style website. Learn about accessible DIY crafts, cake decorating, how to photoshop like a pro, set up an expert-level planner, lettering for lefties, and more. Also check out their cooking podcast. Learn more!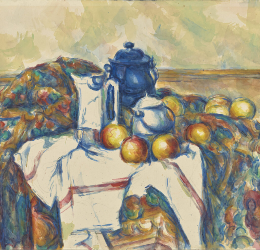 The Virtual Getty
Delve into the Getty art world with books, online exhibitions, podcasts and videos on Getty Iris. Among myriad ways to keep artistic spirits up: view and learn about the drawings of Michelangelo, the artists of the Bauhaus and the legacy of ancient Palmyra; see how illuminated manuscripts are made, learn how to teach art to kids and adults; color your own medieval manuscripts and other masterpieces; and listen to two podcasts. To stay updated on the Getty's virtual offerings over the course of the next few weeks, follow the venue on Twitter, Facebook and Instagram.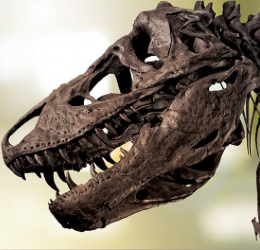 Natural History Museum
Though the Natural History Museum of Los Angeles County, La Brea Tar Pits and William S. Hart Museum are closed through March, those with the hunger for knowledge can explore their many collections and exhibitions online. Highlights include time-lapse videos of exhibition installations such as the T.rex growth series and the lion pride diorama in NHM's iconic African Mammal Hall.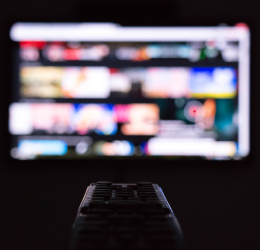 Netflix Party
Let's face it, watching movies is heaps more fun when you're with your crew. With the app Netflix Party, you can screen-share with your friends anywhere so that your viewing is perfectly synced. It even pauses on all screens whenever someone needs to use the restroom or get another bowl of popcorn. Simply install the app, click the "NP" icon and "Start Party" and share the URL with your pals. netflixparty.com
Photos: Broadchurch, Love is Blind and Parks and Recreation courtesy Netflix. Little Fires Everywhere courtesy hulu. Low-Cal Piña Colada courtesy Unsplash. Skrewed Irish Coffee courtesy Skrewball Whiskey. The Tommy Bahama Mai Tai courtesy Tommy Bahama. Brit & Co. Classes courtesy @britandco/Facebook. The Getty Virtual Offerings courtesy the Getty. The Natural History Museum courtesy @nhmla/Facebook. Main image and Netflix Party courtesy Unsplash.