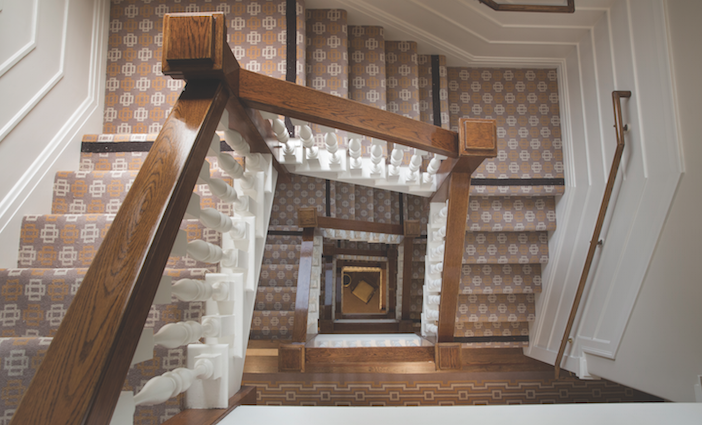 Pacific Heights hideaway Hotel Drisco recently reopened following a comprehensive six-month renovation.
By Benjamin Epstein, adapted from Performances magazine
The 1903 Edwardian building retains original detailing such as the lobby's Honduran mahogany paneling and columns. But the guestrooms and suites, many with sweeping views, were significantly refreshed with stylish custom furniture, window treatments and light fixtures, along with radiant floor heating in the bathrooms, for starters. Access it all via a beautifully appointed, new high-speed elevator.
Such touches, and its gentility and geniality, offer no hint of the hotel's colorful past.
John and Esther Drisco Wilson opened El Drisco as an apartment building; the 1906 San Francisco earthquake and fire transformed it into a hotel for those left homeless by the dual catastrophe. They served complimentary meals in the basement as the city recovered.
The building became increasingly run down during the next 35 years, though Gen. Dwight D. Eisenhower frequently visited before World War II. During the war, rooms were let for whatever guests could pay.
Coincidentally, the owners in the 1940s and managers in the 1960s each raised their five children in Room 201. The father of the second brood was shot pursuing burglars; the bullet was too close to his jugular vein to remove, so he lived with it in his neck the rest of his life.
The eye-popping history continues until 1996, when the current owners bought the property.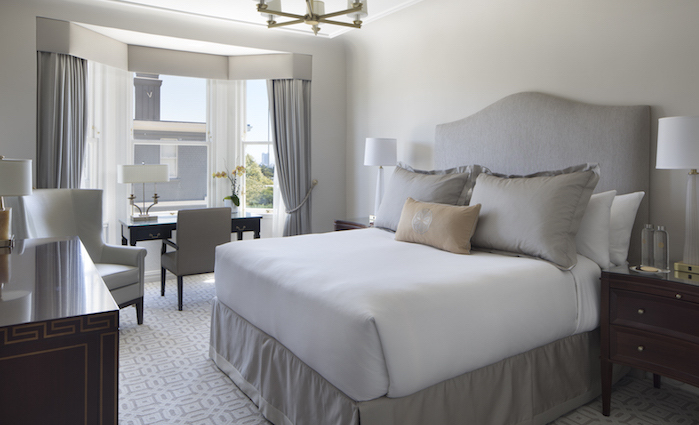 Today, the Drisco may be the finest neighborhood hotel in San Francisco, a paragon of unpretentious sophistication and gracious service. Complimentary amenities include a superb continental breakfast, evening wine reception with local artisan cheese and charcuterie, and weekday morning chauffeur service.
Museums and performing arts are nearby. San Francisco Opera presents the world premiere of John Adams' Girls of the Golden West November 21-December 10. San Francisco Symphony offers a number of holiday programs. The Drisco gets decked out, too: All suites will feature miniature decorated Christmas trees.
Hotel Drisco 2901 Pacific Ave., San Francisco, 415.346.2880. hoteldrisco.com
Both photos courtesy of Hotel Drisco.