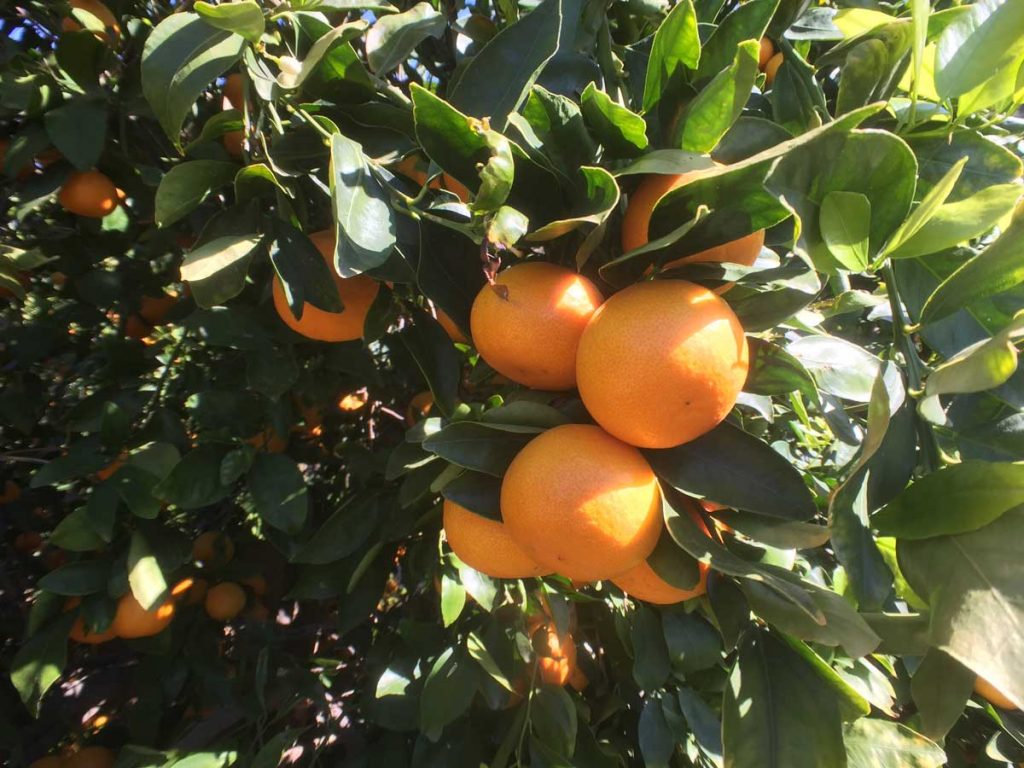 The sublime getaway just an hour-and-a-half north of Los Angeles celebrates the locally grown Ojai Pixie tangerine throughout the month of April. Here are a few ideas for how to spend a Pixie-inspired trip in Ojai.
By Christina Xenos
Don't call it a Cutie or a Halo; when you're visiting Ojai, the diminutive tangerines are always known as Pixies. The bucolic town, just a 90-minute drive from L.A., rallies around this sweet and seedless orb, which is exclusively grown within its majestic valley, every April. Throughout the month, you can find Pixies woven into everything from cocktails to Himalayan salt scrubs—not to mention as a welcome amenity in your hotel room. Here are a few ways to celebrate the best of Pixie season in Ojai this April.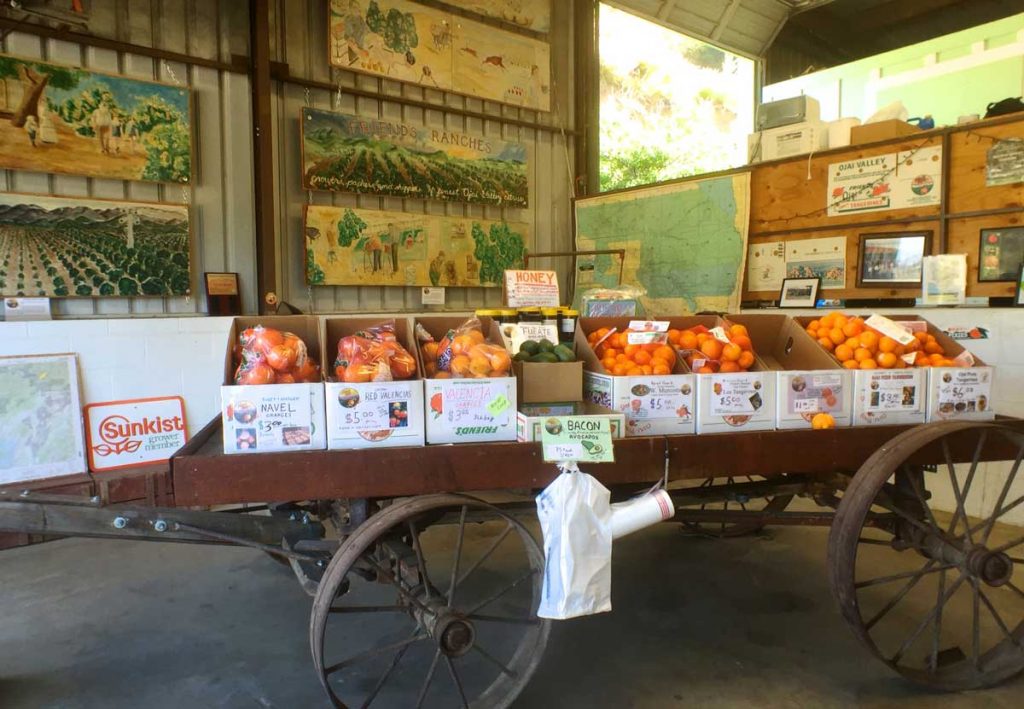 Ojai Pixie Orchard Tours at Friend's Ranch
The Pixie has been grown commercially in Ojai since the 1980s. Tony Thacher was one of the first to plant them in large quantities on Friend's Ranch, where his two children, George and Emily still harvest them along with bundles of other citrus every year. You can learn the history of the fruit while walking among the trees and sampling Pixies along the way (April 16, 9 a.m.; April 30, 9 p.m.) Pick to your hearts content for $2/lb. $12 adults; $7 children; free under 3-yrs. Reservations.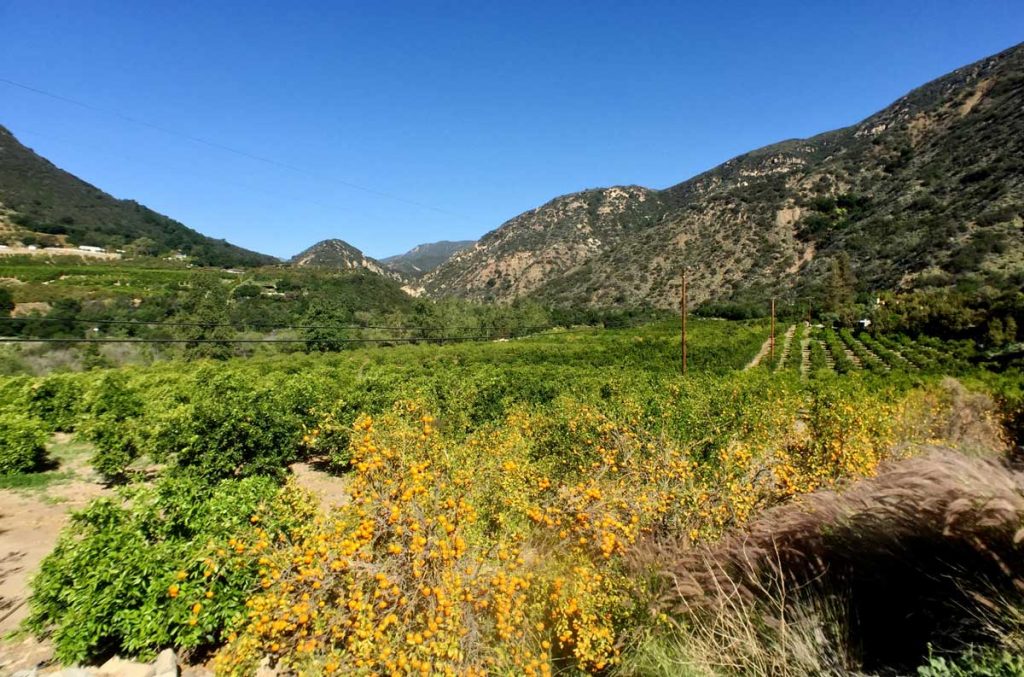 Cloud Climber Jeep Tours
While your GPS will get you around the Ojai Valley just fine, Cloud Climber Jeep Tours will take you on a 4-wheel-drive adventure of the valley. During April, you can book their exclusive tour that takes you though winding country roads, past local landmarks and by Pixie ranches. Your day also includes wine tasting at either Ojai Vineyard or Casa Barranca Winery tasting rooms, a visit to Ojai Olive Oil where you can taste a variety of citrus-flavored vinegars and local olive oils from their olive groves ($350/per exclusive Jeep, seats six passengers).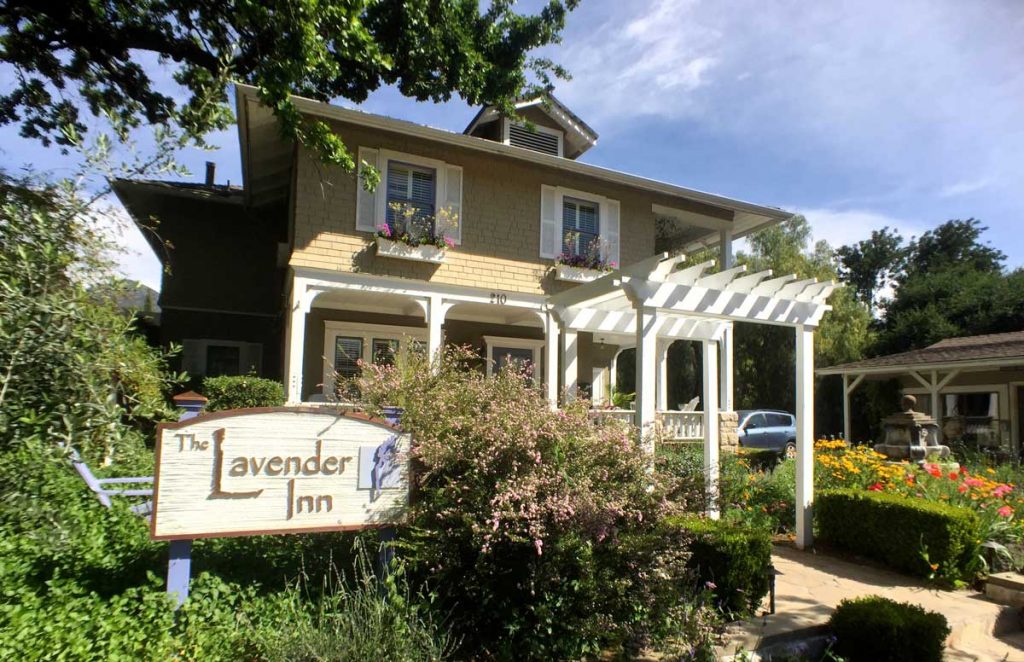 Ojai Valley Inn & Spa
The sprawling luxury destination is your jumping off point for all things Pixie. Book their Ojai Pixie Package (Available through May 31; use code PIXIE when booking here) to enjoy deluxe accommodations, a special Ojai Pixie welcome amenity, 50-minute Ojai Pixie body treatment at Spa Ojai; Ojai Pixie breakfast for two at The Oak; two Ojai Pixie cocktails at the Wallace Neff Heritage Bar. If you want to delve deeper into Pixie magic, book the "Pix-ology" Cocktail Class for a guided cocktail demonstration and sampling of two Ojai Pixie cocktails every Friday in April from 4:30-5 p.m. Families can also enjoy their Ojai Pixie Pool Party at the children's pool where counselors will be leading games for prizes and complementary Ojai Pixie popsicles will be served April 16 and May 21, from noon-2 p.m.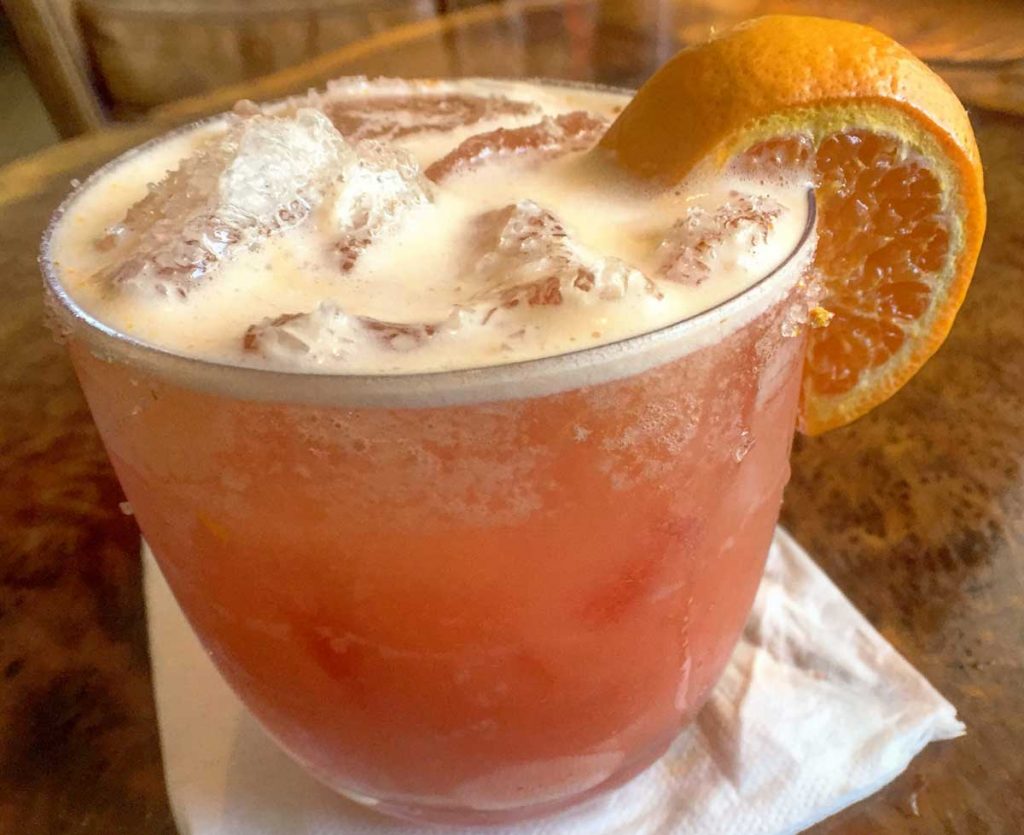 The Oaks at Ojai
The Oaks is Ojai's premiere all-inclusive wellness destination spa. Any stay will grant you everything from delicious healthy meals to a packed schedule fitness and yoga programming. Participate as much as you like, or retreat to the spa or lounge poolside. When you book this April, you'll get a free Ojai Pixie scrub with any lodging package. You also have to opportunity to attend an Ojai Pixie scrub making class, participate in cooking demos, try your luck at Ojai Pixie bingo and go on the Ojai Pixie Hunt to find hidden Ojai Pixie stickers to redeem for a prizes.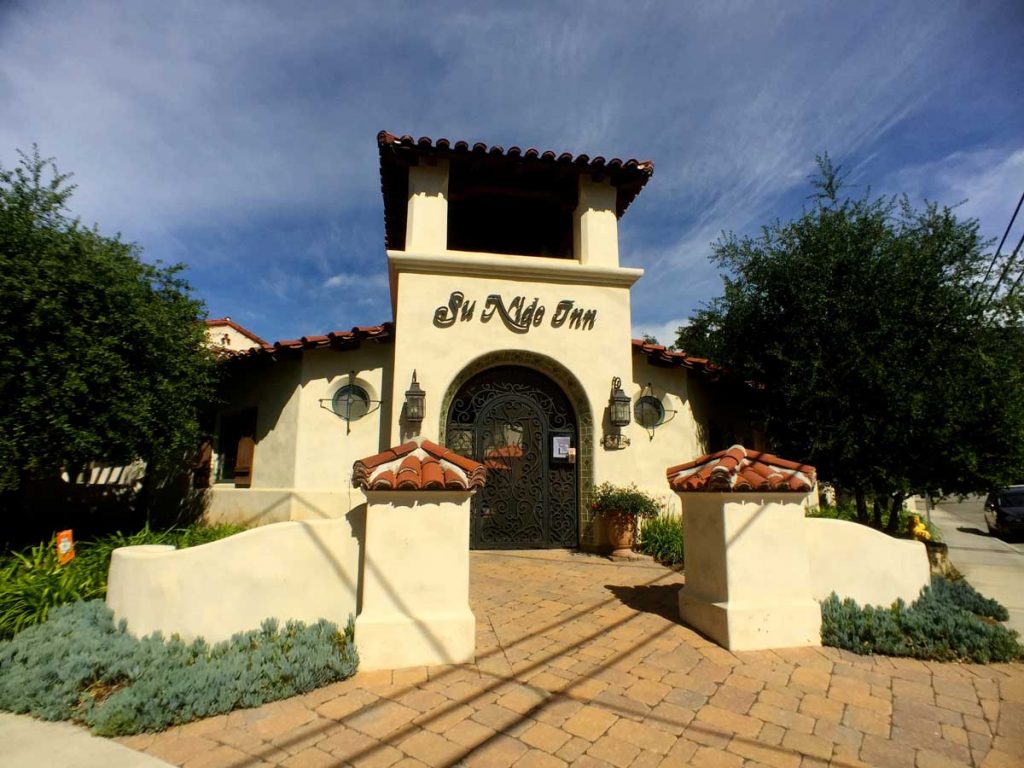 Pixie Inspired Lodging
Ojai's lodging options range from the sprawling 280 rooms and 28 suites of the Ojai Valley Inn & Spa to intimate well-appointed inns. Throughout April, Pixies take center stage with these packages. The Ojai Pixie Pamper Me Package at Emerald Iguana Inn and Blue Iguana Inn includes a souvenir basket that with a bottle of local Casa Barranca wine; two Iguana wine glasses, a box of chocolates and two Ojai Pixie goodies; $50 voucher to Suzanne's Cuisine, Feast Bistro or Azu and two 1-hour in-room massages ($259 + room rate). When you stay at The Lavender Inn, expect Ojai Pixie morning muffins; Ojai Pixie morning granola parfait; fresh Ojai Pixie Lavender Mojitos during their nightly tapas and wine from 5-6 p.m.; and a Sunday farm-to-fork Pixie breakfast. Opting for a room at spacious Su Nido Inn and newly renovated Casa Ojai Inn gets you 25% discount when booking Sunday-Thursday and 15% off Friday and Saturday stays with the Promo Code "PIXIE," and all the fresh Pixies you can eat.
Dining with Pixies
Over the last few years, Ojai has upped its dining offerings with an array of options from casual cafes to fine dining experiences. Get your Pixie fix at any number of local destinations. Eclectic wine bar/picnic shop, Tipple & Ramble not only offers top Central Coast wine selections, but also carries vanilla bean Ojai Pixie pudding jars, housemade Pixie marmalade on their cheese boards and Ojai Pixie mimosas during Sunday brunch. Hip restaurant and tapas bar, Azu shakes up a decadent Pixie Blossom margarita with barrel aged tequila, housemade blood orange cello, grapefruit and a Pixie juice salt rim, along with offering a white Pixie ale, lamb leg roulade with mint-Pixie gastrique, and salmon tartare with Ojai Pixie vinaigrette. Mainstay, Suzanne's Cuisine boasts their riff on a fresh Pixie Cosmopolitan, and features Pixies in dishes like and arugula salad with Pixies, roasted chicken breast with and Ojai Pixie honey chipotle glaze and pan-roasted Scottish salmon with Pixie-ginger-sesame salsa. All-organic Farmer & the Cook is a must-visit for organic Ojai Pixie marmalade scones and refreshing organic Ojai Pixie smoothies.