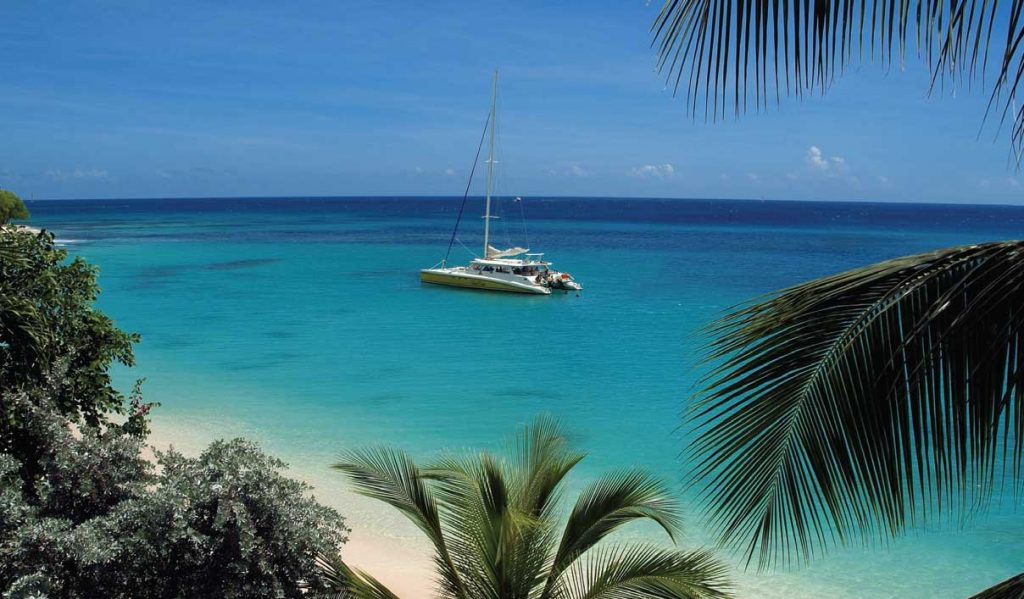 Shed the ordinary for the extraordinary with these alternative travel destinations for 2016.
By Lauren Mack
Been there, done that? For those seeking urban getaways, culinary adventures, beach retreats or overseas cosmopolitan shopping sprees, there's no need to follow the crowds. Mix things up with these alternative travel destinations from cheapflights.com.
Charleston, South Carolina, instead of San Francisco
If you ate out at a new restaurant every day, it would take years to try all the eateries in San Francisco, which has the most restaurants per capita in the U.S. But head to Charleston and you will find equally impressive dining options. Charleston produced consecutive winners at the 2008, 2009 and 2010 James Beard Foundation Awards, a three-peat distinction shared by only one other North American destination: New York City. In 2015, Jason Stanhope of FIG Restaurant won the JBF award for Best Chef: Southeast.
Montreal, Canada, instead of New Orleans
Like New Orleans, known for its beignets, po'boy and gumbo, Montreal is a food city; its concentration of restaurants is higher than New York's. Montreal's Portuguese District offers roasted chicken, Schwartz's famed deli serves smoked meat, and you can't leave Montreal without having poutine (French fries with cheese curds and gravy). Head to Au Pied de Cochon for a poutine au foie gras, to Garde Manger for a lobster poutine and to Chez AshTon for the original. The state of the Canadian dollar makes it an ideal time to visit.
Boracay, Philippines, instead of Puerto Rico
Skip the beaches of Puerto Rico for those of Boracay. The tiny island, just over 4 miles long and less than 3 miles wide, is a tropical paradise in the Pacific Ocean, 195 miles off the coast of Manila. Aptly named White Beach is a pristine, 21/2-mile stretch; nearby Bulabog Beach is one of the top spots in Asia for windsurfing and kiteboarding.
Twin Falls, Idaho, instead of Niagara Falls
New York Twin Falls is nearly the same size as Niagara Falls, and both offer spectacular waterfall views. Twin Falls goes a step further with its outdoor activities—minus the throngs of tourists. Rent a kayak at Centennial Waterfront Park and paddle up the Snake River to the base of Shoshone Falls for a different perspective; Shoshone Falls and the Dierkes Lake complex also offer fishing and hiking.
Singapore instead of Dubai
United Arab Emirates Fancy fine dining, soaring ultramodern skyscrapers and palatial luxury shopping malls dot the island of Singapore, much as they do in Dubai. From simple street food to Peranakan cuisine to restaurants helmed by Michelin-starred chefs, the culinary scene is hot. Fashionistas head for Orchard Road or to stunning shopping center Gardens by the Bay. The latter boasts the OCBC Skyway, an aerial steel walkway suspended from two "supertrees," part of a vertical garden of 12 "trees." The 420-foot skyway soars 72 feet above ground, providing panoramic views of the Supertree Grove entertainment complex, the surrounding Marina Bay and the skyline.
Key West, Florida, instead of Maui
The golden-sand beaches and sunsets are every bit as postcard-worthy in Key West, but the Keys are closer and more affordable than the Hawaiian Islands. The vibe is laid-back and quirky. Bike through the Old Town neighborhood, populated with restored Victorian homes and cottages; take an art walk on Upper Duval Street; enjoy seafood and Key lime pie on weathered picnic tables; sip sundowners at open-air Schooners Wharf Bar in the Seaport district. Key West seems a world away—but is only 165 miles from Miami.
Barbados instead of the Bahamas
Escape the crowded beaches and all-inclusive resorts of the Bahamas for equally picturesque fun in the sun in Barbados, a 166-square-mile island with pristine white-sand beaches on the easternmost edge of the Lesser Antilles. Barbados is more upscale, quieter and more ideal for a romantic getaway than the ultra-touristy Bahamas, and there are plenty of pristine white-sand beaches.