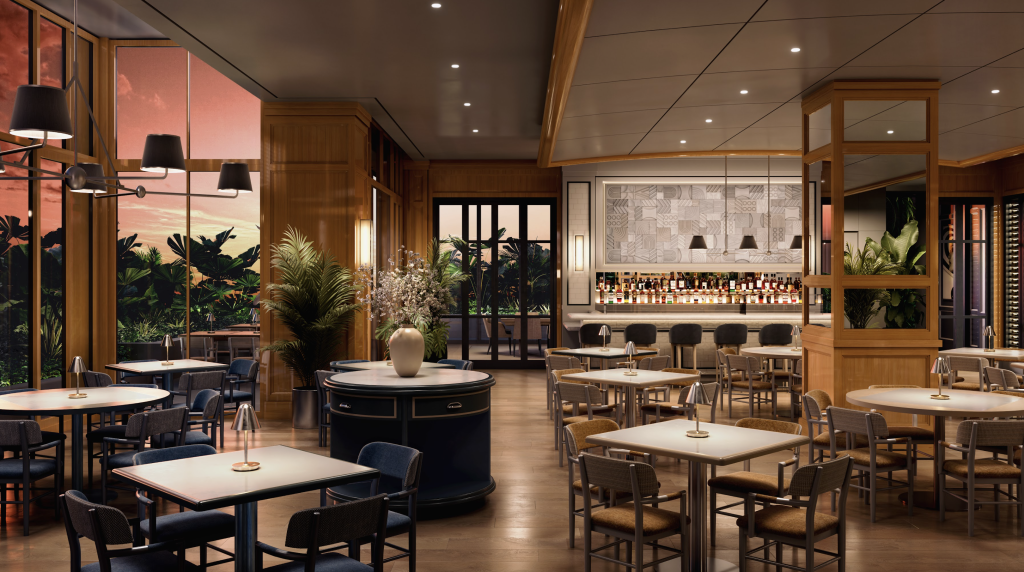 Modern Steakhouse by the Beach
Clique Hospitality and Pendry Newport Beach are thrilled to unveil SET Steak & Sushi, an exquisite modern steakhouse set to debut at the resort in late summer 2023. SET Steak & Sushi presents a tantalizing blend of contemporary American classics and prime cuts expertly flame-broiled. Prepare to be delighted by an exceptional selection of sustainably sourced seafood, meticulously handcrafted sushi, delectable sashimi, an exceptional wine list, and more.
Founder of Clique Hospitality, Andy Masi, expressed his vision for SET, stating, "Our aim is to deliver an unparalleled dining experience that surpasses anything currently available in Orange County. SET will truly be a culinary marvel, from the finest ingredients to exquisite cocktails and table-side preparations. The restaurant's captivating design will provide a picturesque backdrop, elevating dining in Newport Beach to new heights."
Renowned for their exceptional service, cuisine, and innovative designs, Clique Hospitality has made a mark in the industry with remarkable venues across the United States, including renowned dining and nightlife destinations in Las Vegas and beyond. SET will exemplify their commitment to social consciousness, with a menu showcasing organic, locally sourced, and sustainable seasonal ingredients, making it one of Orange County's most environmentally conscious restaurants. Collaborating with James Beard Foundation Smart Catch Leader, JoJo Ruiz, the diverse menu, conceptualized by Executive Chef James Jung, will feature a captivating array of American steakhouse classics highlighting the finest cuts and chops from acclaimed farms such as Cedar River, Snake River Farms, and Double R Ranch. Chef Jung's expertise in Asian cuisine will be showcased through modern interpretations like the Half Peking Duck served with Tokyo Negi, cucumber, hoisin sauce, and pancakes, alongside an exceptional selection of sushi, sashimi, and specialty rolls.
David Hoffman, General Manager of Pendry Newport Beach, expressed enthusiasm about the partnership with Clique Hospitality, building on the success of their restaurants and clubs at Pendry San Diego and Pendry Chicago. Hoffman shared, "We eagerly anticipate introducing an entirely new dining experience to the vibrant city of Newport Beach."
Meticulous attention to detail extends to SET's design and ambiance, ensuring guests are fully immersed in an extraordinary dining experience. The restaurant's interior, envisioned by Alessandro Munge and Studio Munge, draws inspiration from ultra-luxury yachts, exuding elegance and sophistication. The inviting patio, reminiscent of a lush oasis, entices guests to relax under twinkling lights amidst Newport Beach's scenic beauty. SET's lively bar scene will feature an extensive wine list, classic cocktails, and innovative specialties, creating the perfect atmosphere for a memorable night out. Prepare to see and be seen while relishing the picturesque surroundings.
SET Steak & Sushi promises to redefine the culinary landscape of Orange County, combining exquisite flavors, impeccable service, and an enchanting atmosphere. Be among the first to experience this exceptional destination and indulge in a dining affair that is sure to make memorable moments.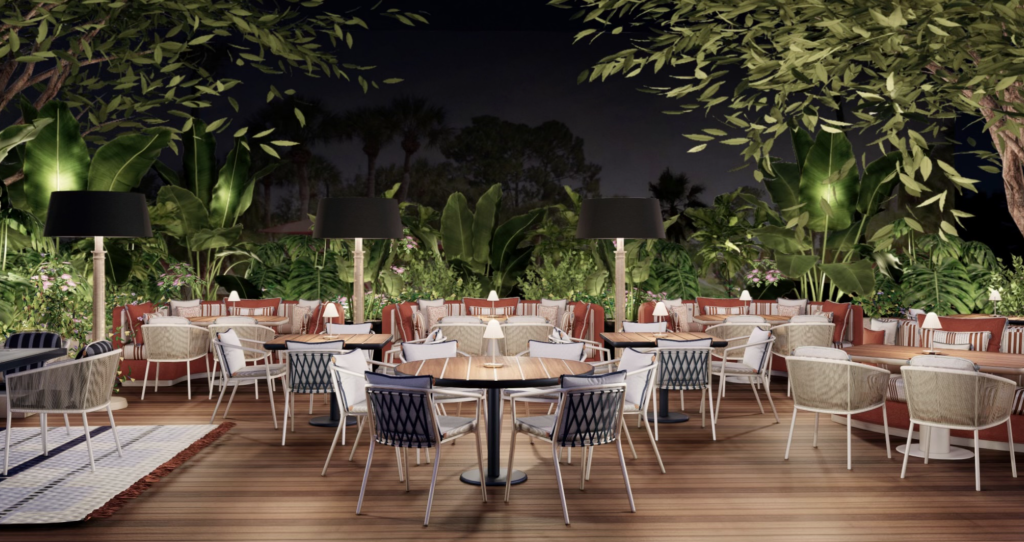 Address: 1201 1st Street (at B Ave) Coronado
Hours: Open Daily from 10 a.m.-9 p.m.
Photo credits: All images are courtesy of J Public Relations