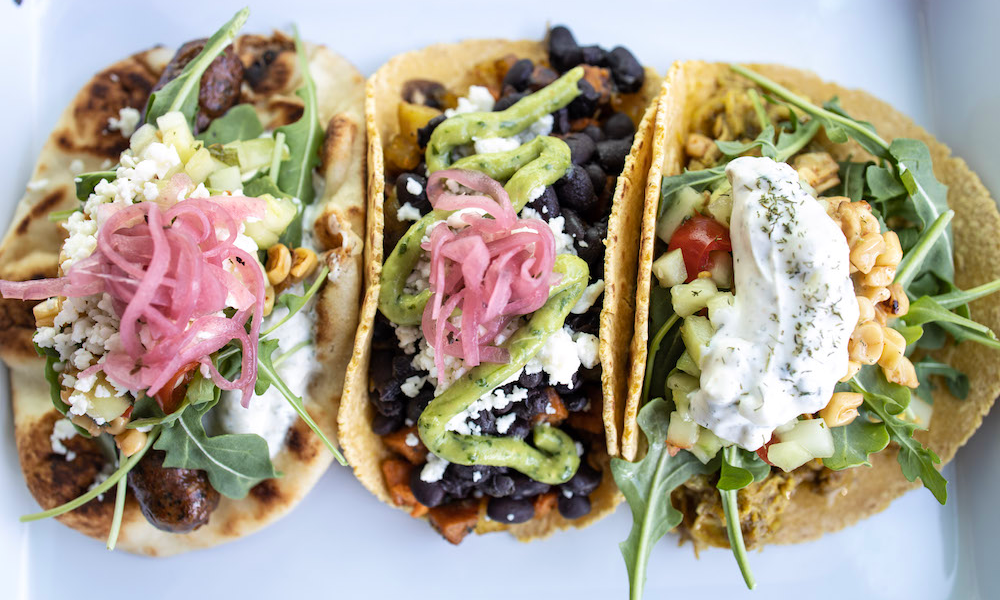 Holy Matcha, OVO, House of Joy and more… Check out the top San Diego weekend events for March 5-8.
Edited by Brooke Knetzger.
EVENTS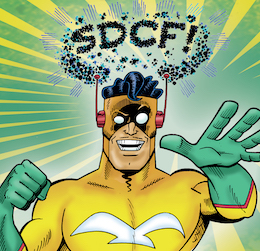 San Diego Comic Fest
March 5-8. The San Diego Comic Fest is the friendly comic convention with a casual atmosphere and an intimate scale that allows fans to mingle directly with professionals and exhibitors. Come out and indulge in your love of comics, science fiction, and films, while meeting an outstanding array of professional creators. See website for schedule and various ticket prices. Four Points by Sheraton, 8110 Aero Drive, San Diego. Tickets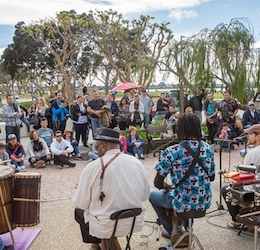 Busker Festival at Seaport Village
March 7-8. The Busker Festival at Seaport Village celebrates the fascinating and unique talents of street performers who come from across the world to entertain us here in San Diego. In its 14th year, this free event is a family-friendly spectacle and a beloved Seaport Village tradition. Witness unique acts such as sword swallowing, knife throwing, pogo stick tricks and more. Noon-6 p.m. 849 West Harbor Drive, San Diego. seaportvillage.com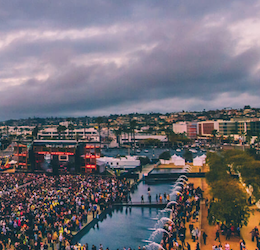 CRSSD Festival Spring 2020
March 7-8. CRSSD Festival returns to Waterfront Park in downtown San Deigo with this now annual springtime event. The electronic heavy festival has introduced indie rock into the lineup over the last few editions as well as some incredible underground DJs. crssdfest.com
FOOD + DRINK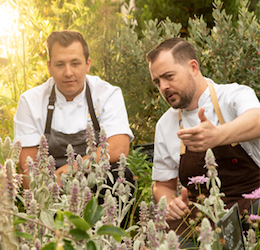 Back to Roots: A Chef Collaboration Dinner
March 5. Two of San Diego's rising star Chef de Cuisines, Christopher Gentile of AVANT at Rancho Bernardo Inn and Brandon Sloan of Pendry's Provisional Kitchen, Café & Mercantile will reimagine some of their favorite family recipes in Back to Roots: A Chef Collaboration Dinner this Thursday. Guests will have the chance to chat with the chefs, sample canapes and sip on a welcome cocktail before enjoying an innovative four-course meal paired with cocktails and wine. $95. Rancho Bernardo Inn, AVANT, 17550 Bernardo Oaks Drive, Rancho Bernardo. Tickets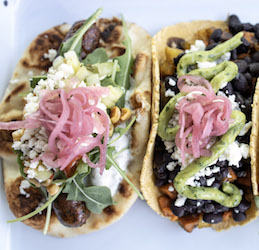 Medina Moroccan-Baja Kitchen One-Year Anniversary Party
March 6. Head to North Park's Medina for the restaurant's one-year anniversary this Friday. There will be happy hour specials all day long, including $5 craft beer on tap. Tacos and appetizers will also be $1 off. Guests can enjoy live music and tray-passed apps and desserts from 6-9 p.m. 2850 El Cajon Blvd., Suite #4, North Park. medinakitchen.com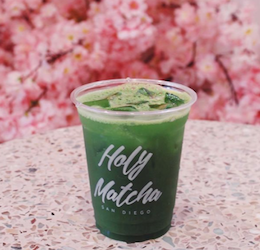 Holy Matcha Celebrates Two Anniversaries
March 7. Holy Matcha is celebrating two anniversaries this month: three years of its original North Park location and one year of its newest East Village location. Founder and owner Geraldine Ridaura has planned a day of festivities at the North Park location to celebrate. The first 50 guests to arrive will receive a special gift bag filled with wellness products from like-minded businesses, plus there will be a live DJ, pop-ups from local vendors, special pastries, a flower wall, and other surprises. 9 a.m.-7 p.m. 3118 University Avenue, North Park. holymatchasd.com
ARTS + CULTURE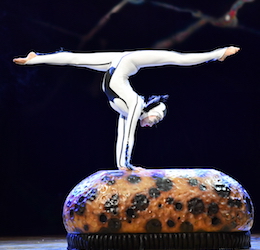 Cirque du Soleil Presents OVO 
March 5-8. OVO is teeming with life. Insects work, play, fight and look for love in a non-stop riot of energy in motion. Their home is filled with biodiversity, beauty, action and moments of quiet emotion. The awestruck insects are intensely curious when a mysterious egg appears, representing the enigma and cycles of their lives. Various dates and showtimes. Viejas Arena at Aztec Bowl San Diego State University, 5500 Canyon Crest Dr., San Diego. Tickets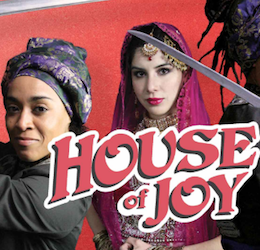 House of Joy 
Premieres March 5. Set in the 17th century, in a place like Delhi, India, House of Joy spins the tale of Hamida, one of the elite female bodyguards in the Emperor's Imperial Harem. When faced with an impossible ethical quandary, Hamida goes against everything she believes and risks her life to help abused Queen Mariyam escape the heavily guarded harem. Inspired by the epic legends of Indian history, Shekar has crafted a swashbuckling action-adventure romance centering on strong women who battle each other as well as a world-threatening to enter their sacred space. Through March 29. San Diego Repertory Theatre, 79 Horton Plaza, San Diego. sdrep.org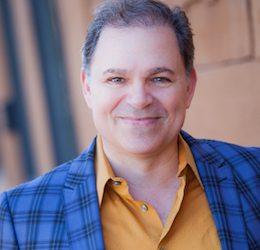 gUnTOPIA
Premieres March 8. Harry Nelson has a model family, his loving wife Mary and their children Bobby and June, all of them excellent shots. They attend the range every Sunday. Faithfully. It's a wonderful world they live in. Dogs, friendly neighbors, and neatly trimmed lawns. Safe inside their normal lives, all's as well as it can be. Or is it? In gUnTOPIA. See website for showtimes. Through March 29. MOXIE Theatre, 6663 El Cajon Blvd., San Diego. theroustabouts.org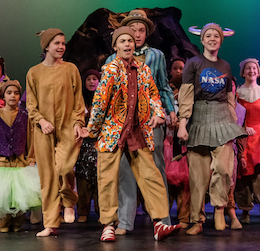 Naked Mole Rat Gets Dressed
Through March 8. Head to Balboa Park to catch San Diego Junior Theatre's Naked Mole Rat Gets Dressed. Wilbur is just like all the other naked mole rats – naked – until the day an ordinary hat fell into his tunnel. Wilbur dares to try it on and his life changes forever! Based on the book by Mo Willems, this cheeky musical exposes the truth about being yourself and wearing it well. The delightful show is recommended for all ages!  Casa del Prado Theatre, 1600 Village Place, Balboa Park. Tickets
Photos: OVO courtesy Sara Wacker. San Diego Comic Fest courtesy sdcomicfest.org. Busker Festival courtesy Seaportvillage.com. CRSSED courtesy crssdfest.com. Back to Roots courtesy ranchobernardoinn.com. Medina courtesy Jarnard Sutton. Holy Matcha courtesy holymatchasd.com. House of Joy courtesy San Diego Repertory Theatre. gUnTOPIA courtesy theroustabouts.org. Naked Mole Rat Gets Dressed courtesy Ken Jacques.