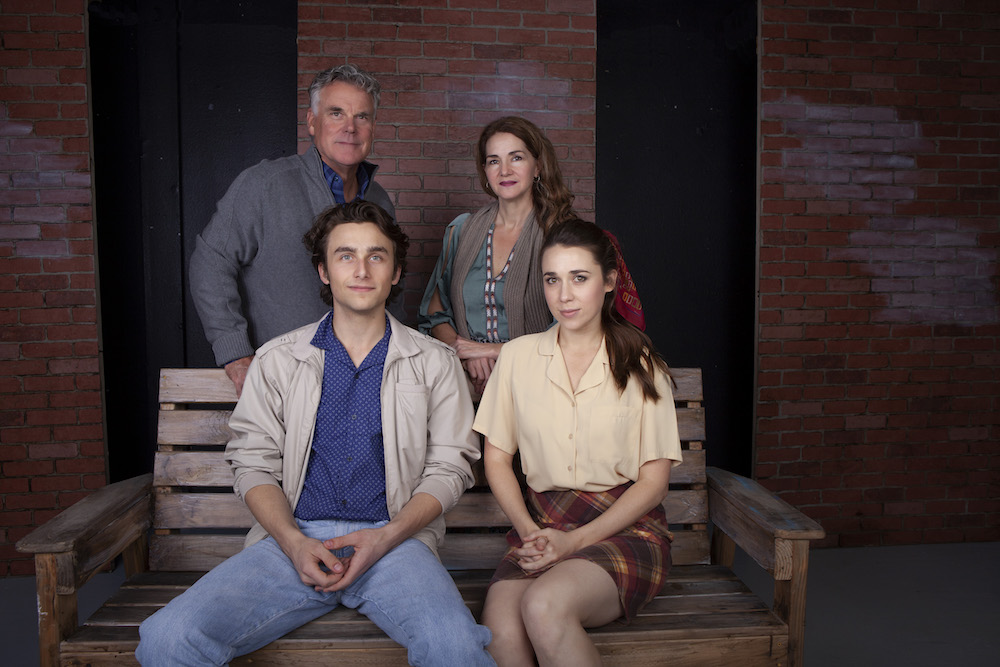 San Diego Brew Festival, Yoga in the Rotunda, Bloomsday and more… Check out the top San Diego weekend events for January 9-12.
Edited by Brooke Knetzger.
EVENTS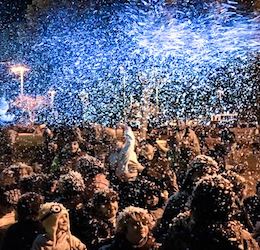 Poway Winter Festival 
Jan. 10-11. Grab friends and family and head to Poway Community Park to experience the magic and charm of winter. The event will feature activities for all including building a snowman, sledding down the snow hill, roasting marshmallows by the campfire, photo booth fun, or taking a spin around the synthetic skate rink. There will also be food and specialty vendors on site. Friday 5 – 9 p.m.; Saturday 3:30  –  8:30 p.m. 13094 Civic Center Drive, Poway. poway.org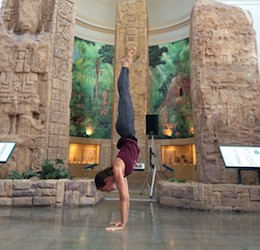 Yoga in the Rotunda
Jan. 11. Take a deep breath and center your mind to start the weekend off right. Yoga One's knowledgeable teachers lead this all-levels flow class in the Museum of Man's historic rotunda. Don't forget to bring your own mat, towel and water. 8:30-9:30 a.m. $5 members, $10 non-members. 1350 El Prado, Balboa Park. museumofman.org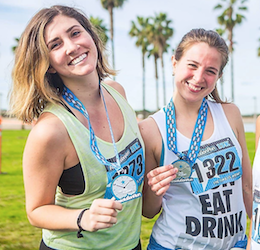 Resolution Run 
Jan. 11. Head to Mission Bay for the 13th Annual San Diego Resolution Run 5K/10K/Half Marathon this Saturday. Participants are invited to walk, run, skip- there's something for every level! The event will also feature a post-race wellness village, with tons of freebies, services and a free Runner Recovery Zone, featuring local massage therapists, chiropractors, stretch therapists, and recovery equipment companies. Registration begins at 6 a.m. See website for full event timeline. Tecolote Shores, San Diego. resolutionrun.com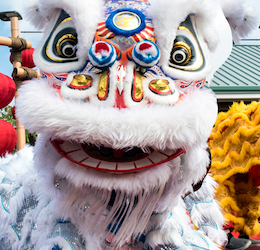 SeaWorld's Lunar New Year Celebration
Jan. 11-12. Celebrate as the sights, sounds and aromas of Asia come alive this weekend and each weekend through February 2 at SeaWorld San Diego. SeaWorld's one-of-a-kind Lunar New Year celebration will feature an incredible Chinese acrobats show, local performers and delicious culinary delights. Be sure to dig into the Asian-inspired offerings of Ramen, Lo Mein, Bao Buns, Dim Sum, rice dishes and more. See website for additional details and a full list of dates. seaworld.com
FOOD + DRINK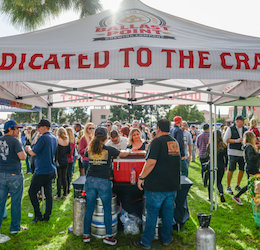 San Diego Brew Festival
Jan. 11. This annual festival features 150 beers from more than 70 different breweries. Pair your hops and malts with bites from Mastiff Sausage Company, Cousins Main Lobster, The Groovy Greek and more in Food Truck Alley while enjoying live music. Proceeds form the event will benefit Noah's Bark which rescues dogs from shelters and finds them permanent homes. VIP noon-4 p.m., GA 1-4 p.m. $55 VIP, $45 GA. Ingram Plaza at Liberty Station, 2455 Crushing Road, Point Loma. sandiegobeerfest.com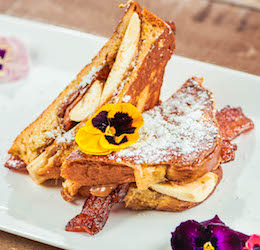 Celebrate Elvis' Birthday at Toast Gastrobrunch
Through Jan. 12. Head to Toast Gastrobrunch in Carlsbad and receive an order of their Elvis French Toast, for free, with the purchase of any menu item in celebration of Elvis' birthday. Don't miss out on the chance to try the tasty dish, comprised of Brioche bread, bruléed banana, peanut butter, bacon, and honey. 8 a.m. – 2:30 p.m. 5970 Avenida Encinas, Carlsbad. toastgastrobrunch.com
ARTS + CULTURE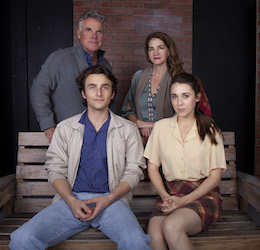 Bloomsday 
Jan. 9-12. If you've ever wished you could go back and have a second chance at a decision you made back in your 20s, this winsome tale will simmer in your mind long after the play ends. Steven Dietz's lyrical new Irish love story, set amidst tourists exploring the pubs and streets of James Joyce's "Ulysses," transports us into a compassionate world of history, humor and heartache. Filled with humor, this emotional story captures the intensity of experiences that pass by fleetingly as an older couple retraces their steps to discover their younger selves. Through February 2. North Coast Repertory Theatre, 987 Lomas Santa Fe, Solana Beach. northcoastrep.org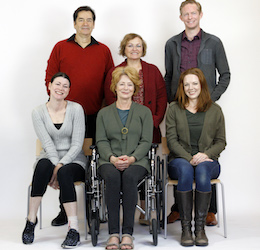 The Humans 
Premieres Jan. 9. Erik Blake has brought his family from Pennsylvania to celebrate Thanksgiving at his daughter's new apartment in lower Manhattan. As darkness falls outside the ramshackle, pre-war duplex, eerie things start to go bump in the night. Soon, family tensions reach a boiling point. Playwright Stephen Karam takes a look at the hopes and heartbreaks of the modern American family in this uproariously funny and deeply chilling drama. Winner of the 2016 Tony Award for Best Play. Through February 2. San Diego Repertory Theatre, 79 Horton Plaza, Gaslamp. sdrep.org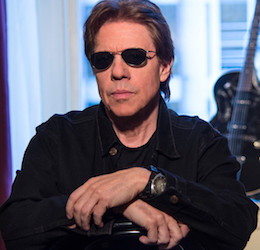 George Thorogood & The Destroyers
Jan. 10. Don't miss George Thorogood & The Destroyers at Sycuan Casino Resort this Friday at 8 p.m. Since 1975, they've sold over 15 million albums, built a classic catalog of hits, and played more than 8,000 live shows. Top hits include "Get A Haircut", "I Drink Alone", "One Bourbon, One Scotch, One Beer", "Move It On Over", "Who Do You Love" and of course, "Bad To The Bone." Sycuan Casino Resort, Heritage Event Center, 5469 Casino Way, El Cajon. Tickets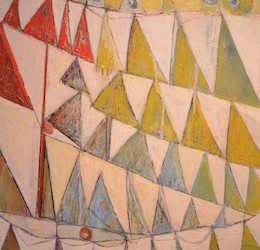 Fresh Paint Gallery's Anniversary Show
Jan. 11. Fresh Paint Gallery presents it's Anniversary Show, which will run from January 11 to March 1.  The work of twelve artists who exhibited at Fresh Paint during 2019 will be on display.  On Saturday,  January 11,  there will be a painting demonstration from noon to 3 p.m., and a wine and cheese reception from 6 to 8 p.m.  Both events are free and open to the public. 1020-B Prospect Street, La Jolla. freshpaintgallery.com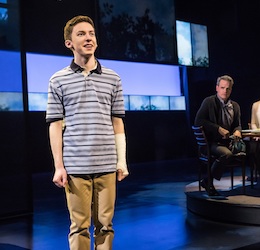 Dear Evan Hansen 
Through Jan. 12. A letter that was never meant to be seen, a lie that was never meant to be told, a life he never dreamed he could have. Evan Hansen is about to get the one thing he's always wanted: a chance to finally fit in. DEAR EVAN HANSEN is the deeply personal and profoundly contemporary musical about life and the way we live it. San Diego Civic Theatre, 1100 Third Ave, San Diego. sandiegotheatres.org
Photos: Poway Winter Festival courtesy Poway.org. Yoga in the Rotunda courtesy Museum of Man. Resolution Run courtesy Resolutionrun.org. SeaWorld courtesy SeaWorld. San Diego Brew Festival courtesy San Diego Brew Festival. Toast Gastrobrunch courtesy Alternative Strategies. The Humans courtesy Peggy Ryan. Bloomsday courtesy Aaron Rumley. George Thorogood & The Destroyers courtesy Sycuan Casino Resort. Fresh Paint Gallery courtesy Fresh Paint Gallery. Dear Evan Hansen courtesy DearEvanHansen.com.