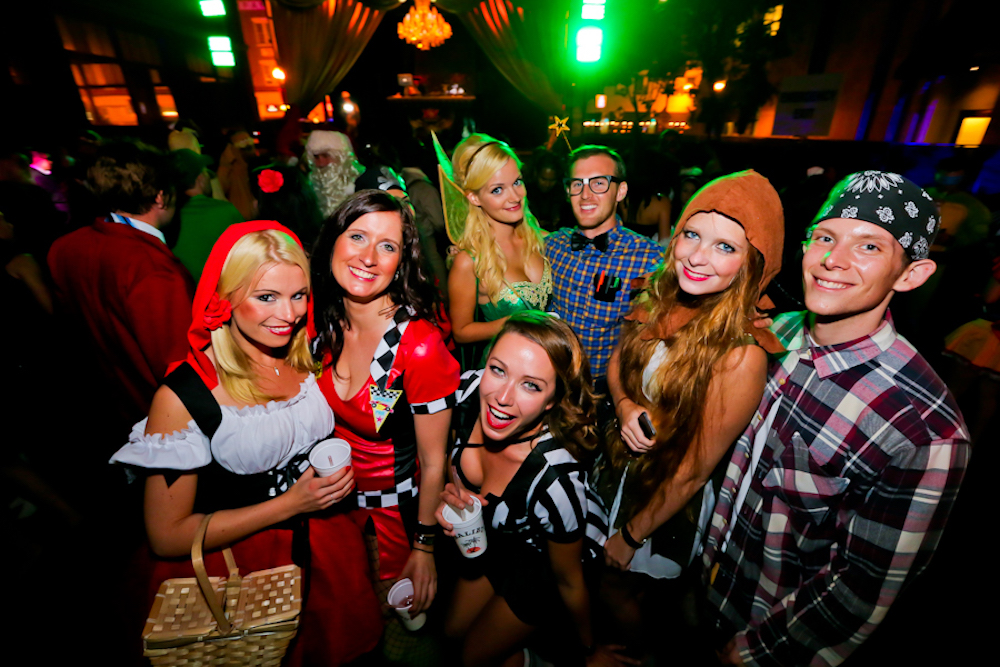 WCKD Village, Paxti's Pizza, The Sunshine Boys and more… Check out the top San Diego weekend events for October 24-27.
Edited by Brooke Knetzger.
EVENTS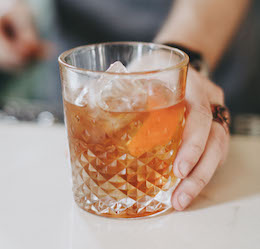 Moniker Cocktail Co. Dia De Los Muertos Fiesta
Oct. 24. At this pop-up party at Moniker General, the trendy retail-bar concept in Liberty Station honors Dia De Los Muertos— Day of the Dead! The event will feature sugar skull crafting, the vibrant skeletal figurine that represents a departed soul in Mexican tradition. Indulge in a taco bar with all the fixings, live music and good company. Lift your spirits (pun intended) with Moniker's Build-Your-Own-Paloma station, choosing between a Spicy Marg or a Oaxaca Old Fashioned, kudos of el Jimador Tequila. 6 – 8 p.m. $35. Tickets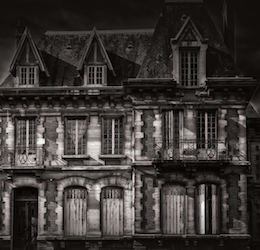 Halloween Haunted House at The Inn at Rancho Santa Fe 
Oct. 24-25. Head to The Inn at Rancho Santa Fe for a creepy, kooky and all together spooky Addams Family inspired house of horrors! This family-friendly Halloween haunted house is not for the faint of heart. Adults may discover the secret "spookeasy"— ask a cast character for clues. Free event. 6 – 9 p.m. The Inn at Rancho Santa Fe, 5951 Linea Del Cielo, 800.843.4661. theinnatrsf.com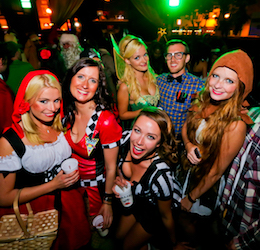 WCKD Village
Oct. 26. Prepare to enter an extravagant festival of nightmares as the streets of downtown evolve into San Diego's Premier Halloween Festival, WCKD Village. Enter this distorted realm and come face-to-face with terrorizing creatures and twisted adventures! Discover your darkest desire, summon your chosen crew, and take a journey into this elevated WCKD delusion. 6 p.m. – Midnight. 7th Avenue between Market Street & J Street, downtown. Tickets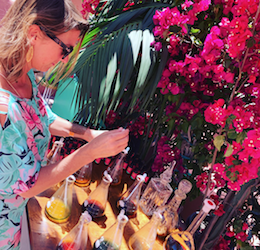 Satori Design's "A Journey Into your Signature Perfume Event"
Oct. 26. Come meet the creator and the Master "Botanical" perfumer, Shelley Like Warde, who will guide guests through an experience of scent to create a signature perfume. Her alchemical system is designed to support the heart, mind, body and soul wisdom. Guests can look forward to champagne and light bites, along with checking out Satori's fabulous Fall 2019 collection inspired by colors and textures adorned with purely ravishing elements of nature. Noon- 4 p.m. Satori Designs, 435 S. Cedros Ave #103, Solana Beach. satori-designs.com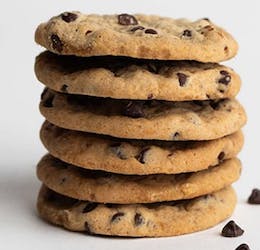 Chocolate Chip Cookie Championship
Oct. 27. The first annual Friendly Feast Chocolate Chip Cookie Championship brings six of the city's best pastry chefs and bakers together for a festive bake-off celebrating the classic cookie. Attendees will cast their vote to determine the most creative and best overall cookies in this unique baking competition at Kairoa Brewing Company. Expect creative twists on the iconic cookie from six of the city's most talented chefs, including Jamie Decena, Jeremy Harville, Lori Sauer, Rachel King, Accursio Lota and Rocio Fleckenstein. 11 a.m. – 1 p.m. 4601 Park Boulevard, University Heights. Tickets.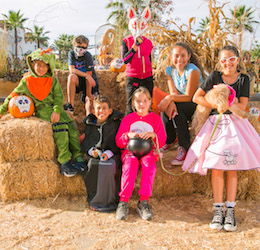 Trick-Or-Treating at The Village at Pacific Highlands Ranch
Oct. 27. Boo! A Spooktacular family-friendly Halloween event is going down at The Village at Pacific Highlands Ranch on Sunday.  From 3 p.m. – 5 p.m., bring your little ghosts and goblins out in their best costume to celebrate. Kiddos will enjoy bouncing in the jump castle, pumpkin painting and face painting all hosted by The Village. Live music by Justin Froese will keep things upbeat in the Village Square as families make their way from store to store trick-or-treating. Keane Studios will help capture the special day by providing complimentary photos of trick-or-treaters. Free event. 13490 Pacific Highlands Ranch Pkwy, San Diego. phrvillage.com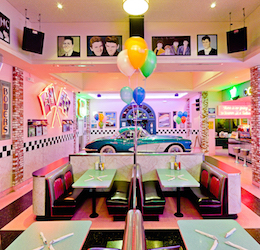 Corvette Diner's Monster Mash Party  
Oct. 27. Get ready for a fang-tastic time at Corvette Diner's Monster Mash Party on Sunday, October 27. This Halloween bash is a family-friendly event that will feature spooky tunes from a 50's Fright Night DJ and balloon artists creating creepy, cool fun. Wear a costume to receive a $5 arcade card and to enter the "best costume" contest with dress-up categories for kids, adults, couples and families. Enjoy devilishly delicious dishes, fun and games at this all-day party where Gals and Ghouls of all ages are welcome. 11 a.m.- 9 p.m. 2965 Historic Decatur Rd, 619.542.1476. dinersd.com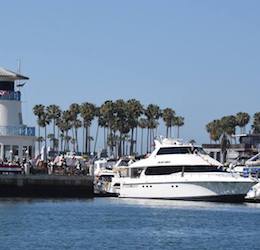 Amazing Race Coronado 
Oct. 27. This 11th annual event features a bike race and boat race in Coronado where teams will follow clues in a race to the finish line! Following the race will be a celebration including awesome raffle prizes, auction items, food and a live band. All proceeds benefit Make-A-Wish of San Diego. 10 a.m. Coronado Cays Yacht Club, 30 N Caribe Cay Blvd, Coronado. yachtclubsforwishes.org
FOOD + DRINK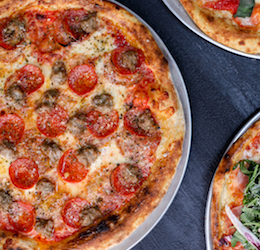 Paxti's Pizza 
Now Open. Patxi's Pizza, the full-service restaurant chain known for its mastery of all things pizza, is now open in Hillcrest after celebrating its Grand Opening on October 23. Patxi's specializes in a wide array of styles including Chicago-style deep dish, Neapolitan thin crust, and even dessert pizza creations, all of which are made with the highest quality ingredients and freshest produce, meats, and cheeses available. 3888 4th Avenue, Hillcrest, 619.501.8000. patxispizza.com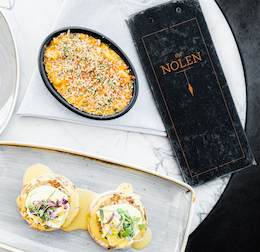 The Nolen Rooftop's Redesign and New Menus
Now Available. The popular rooftop bar is taking the city's cocktail lounge experience to new heights with an all-new vision featuring a redesign courtesy of Basile Studio, a reimagined food and cocktail menu and expanded "edge" seating that gives guests show-stopping views of the city's skyline and waterfront. New food items include a homemade four cheese macaroni and cheese and crab cakes with house-made fresh blue lump crab served with harissa coulis. Includes new cocktail "Masaya" – reposado teqila, habanaro honey, yellow chartreuse and pamplemousse liqueur. 453 6th Avenue, Gaslamp, 619.796.6536. thenolenrooftop.com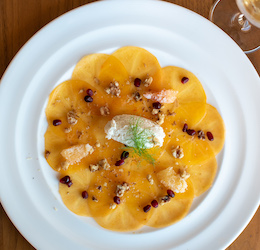 The Med's Seasonal Menus
Now Available. La Valencia's Executive Chef Timothy Ralphs is bringing the flavors of fall to the table this season, with a brand new dinner menu. Fresh starters include a Persimmon Carpaccio with candied grapefruit, petite anise and mascarpone, Portobello Pizza with roasted mushroom crust and truffle ricotta fennel confit, and his Ahi Taquito with mango, avocado and tobikoz. Larger plates include a Campbell River 'Pastrami' Salmon with golden beets, apple puree and dill mustard cream and Venison Rack with garnet yam, blackberry and port wine. La Valencia, 1132 Prospect Street, La Jolla, 855.476.6870. lavalencia.com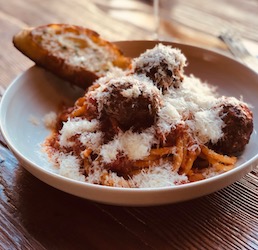 Sunday Supper at BANKERS HILL BAR + Restaurant
Oct. 27. Inspired by popular home-style recipes, BANKERS HILL's new Sunday Supper will feature a weekly home-style dinner entrée not regularly available. The series kicks off with spaghetti and meatballs served with roasted tomato sauce, grana Padano and garlic bruschetta. This dish is available for $16.96 every Sunday, along with the option to pair the meal with a glass of Fossetti Mocali' Rosso Toscano for $22.95. 2202 4th Ave., Bankers Hill, 619.231.0222. bankershillsd.com
ARTS + CULTURE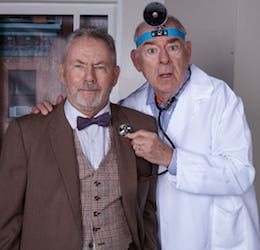 The Sunshine Boys
Oct. 23- Nov. 17. The late Neil Simon continues to reign as America's favorite playwright. His ability to create memorable characters who wrestle with universal problems associated with love, loss, work, family and aging, has endeared him to legions of fans.THE SUNSHINE BOYS showcases his brilliant ear for side-splitting dialogue and his sharp eye for physical comedy. Yet, beneath the raucous laughter are two vulnerable people struggling to make sense of their lives. North Coast Repertory Theatre, 987 Lomas Santa Fe Dr, Solana Beach, 858.481.1055. northcoastrep.org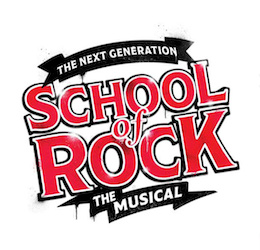 School of Rock The Musical 
Oct. 25- Nov. 3. Based on the hit movie, School of Rock is the story of wannabe rock star Dewey Finn, who poses as a substitute teacher at a prestigious prep school. When he discovers his students musical talents, he enlists them to form a rock group and conquer the Battle of the Bands. Casa del Prado Theatre, 1600 Village Place, Balboa Park, 619.239.8355. Tickets
Photos: Moniker Cocktail Co. and Corvette Diner courtesy H2 Public Relations. WCKD Village courtesy McFarlane Promotions. Satori Designs courtesy Satori Designs. Coronado Cays Yacht Club courtesy Coronado Cays Yacht Club.  Pacific Highlands courtesy Alternative Strategies. Patxi's courtesy AJENDA PR. The Nolen courtesy Haley Hill. Bankers Hill courtesy Wicked Creative. The Med courtesy The Nth Element. North Coast Rep courtesy North Coast Rep. School of Rock courtesy The Junior Theatre.