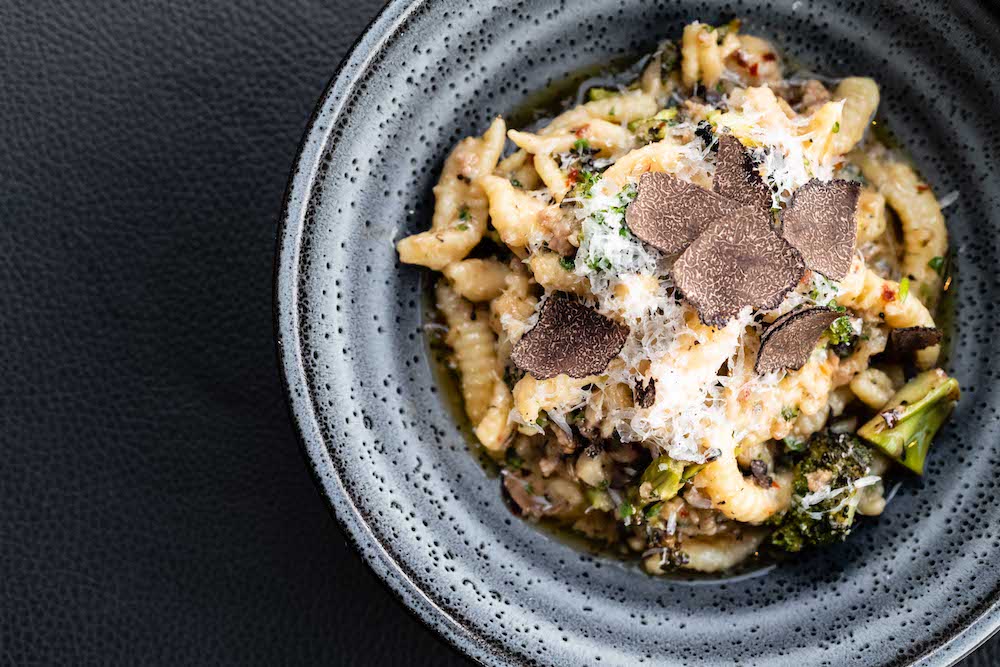 National Pasta Day, Bow Wow Brunch Cruise, Noura and more… Check out the top San Diego weekend events for Oct. 17-20.
Edited by Brooke Knetzger.
EVENTS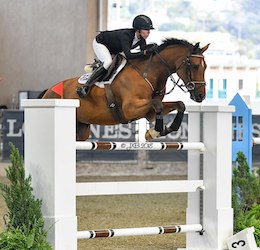 Del Mar International World Cup Week
Oct. 17-20. The Del Mar International Horse Show returns this weekend with world-class show jumping. The world's top equine and equestrian athletes, celebrities and Olympians head to Del Mar to compete for nearly $300,000 in prize money and a spot in the 2020 Longines FEI Nations Cup Jumping Finals in Las Vegas. Free admission with the exception of Saturday's events. See website for hours and more information. Del Mar Fairgrounds, 2260 Jimmy Durante Blvd, Del Mar. westpalmsevents.com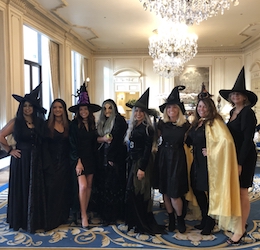 Witches of Westgate
Oct. 19. The first-ever Witches of Westgate Afternoon Tea will take place on Saturday in the Versailles Ballroom.The bewitching event will feature The Westgate's renowned afternoon tea complete with house-made pastries, savory tea sandwiches, gourmet teas, kid-friendly beverages and a host of treats with a distinctly wicked twist. Witches are encouraged to dress to impress for the costume contest and witch cackling competition. $69 for adults; $40 for children ages 4-12 and complimentary ages 3 and under. 2:30 – 5 p.m. The Westgate Hotel, 1055 Second Ave., Gaslamp, 619.238.1818. Tickets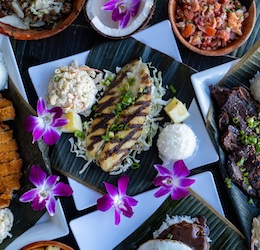 Da Kine's Grand Opening Party 
Oct. 19. Founded in 1997 in Pacific Beach and today one of San Diego's most respected, authentic Hawaiian eateries, Da Kine's Plate Lunches announces the long-awaited opening of its new (and only) location where Bay Park meets Mission Valley. Da Kine's embraces unpretentious Hawaiian culture with a fast casual concept and come-as-you-are approach akin to island culture. To celebrate this return after eleven years, Da Kine's and well-known founder "Uncle" Nelson Ishii invites all to the grand opening party featuring half-off nearly the entire menu for one day only. 11 a.m. – 5 p.m. 5401 Linda Vista Road, San Diego, 858.302.2096. dakines.com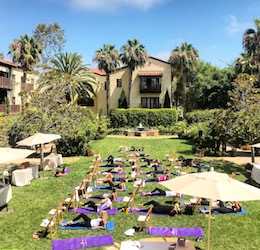 Self Care Sunday at Estancia La Jolla
Oct. 20. Estancia La Jolla's #SelfCareSunday Series continues with Boxing & Bloody Marys with The Boxing Club. A portion of the tickets sales will be donated to Susan G Komen San Diego in honor of Breast Cancer Awareness month. The event includes a 50-minute work-out class, complimentary cocktails, fitness snacks, pool day pass, B12 shots by Drip Hydration, valet parking, 20% off to Mustangs & Burros and raffle prizes. $37. Estancia La Jolla, 9700 N. Torrey Pines Road, La Jolla. Tickets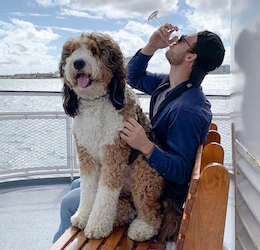 11th Annual Bow Wow Brunch Cruise
Oct. 20. The 11th Annual Bow Wow Brunch Cruise is offered to help raise money and awareness for orphaned pets at Helen Woodward Animal Center. Bow Wow Brunch welcomes you, your family and your "fur child" aboard. Enjoy a delicious and bountiful buffet with unlimited champagne and desserts, plus Fido gets a pet buffet to choose from along with a dog area set up on the sun deck of the yacht. $98.00 per adult, $61.15 per child (4-12). Boarding at 11:30 a.m., cruising Noon-  2 p.m.  Pier 1 Hornblower Landing, 1800 N. Harbor Drive, San Diego. Tickets 
FOOD + DRINK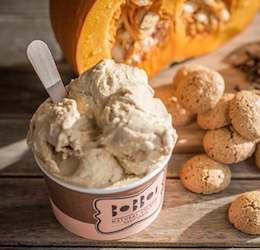 Bobboi Seasonal Flavors
Now Available. Fall flavors have arrived at Bobboi! Highlights include the Poison Apple, made from juicy organic Granny Smith apples, caramel and activated charcoal and the Pumpkin Amaretto made from pumpkin and mellowed with the almond flavor of Italian amaretto cookies.The Santa Isabel Apple Pie Gelato is made by blending whole California Mountain Bakery apple pies into Bobboi's signature vanilla gelato base. The pies, which are made fresh daily, use local Julian apples and are only available when the apples are in season – so be sure to get a scoop while you can! See website for locations and hours. bobboi.com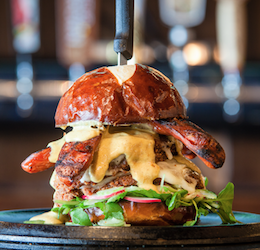 Slater's 50/50 Schnitzel Burger
Now Available. With October in full swing, both locations in San Diego and San Marcos have debuted Slater's 50/50's own unique tribute to Oktoberfest, the Schnitzel Burger. This American-Bavarian mashup features a breaded pork chop (traditional German schnitzel) and Slater's signature bacon-infused hot dog slathered with beer mustard sauce, Swiss cheese, and watercress on a pretzel bun. Available only through October 31.See website for locations and hours. slaters5050.com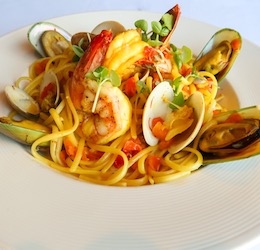 Primavera Ristorante
Oct. 17. Primavera Ristorante will celebrate National Pasta Day by diving into a featured entrée, linguine ai frutti di mare, available exclusively this Thursday. In honor of the occasion, the popular family-owned and operated Italian restaurant will offer the traditional seafood dish, made with fresh tomato, shrimp, mussels, and baby clams atop linguine with light saffron sauce, priced at $38. Primavera's full dinner menu, including an array of signature pasta dishes, will also be available. 932 Orange Avenue, Coronado, 619.435.0454. primavera1st.com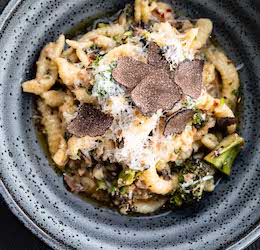 Fort Oak 
Oct. 17. Head to Fort Oak this National Pasta Day for a dish that won't dissapoint. Chef Brad Wise and the Fort Oak culinary team arrange tasty cavatelli and grana di capra as the base of their well-loved Goal Milk Cavatelli. Along with charred broccoli, fennel sausage, and soft herbs, the truffle brings an earthy flavor to this plate that'll make any guest want a second order to take home. 1011 Fort Stockton Dr, Mission Hills, 619.722.3398. fortoaksd.com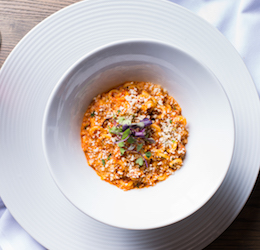 Barbusa
Oct. 17. The owners of Little Italy's Barbusa are celebrating National Pasta Day with all you can eat pasta.  Guests who want to indulge will have the option of one of three pastas, a veggie ravioli, a meat sauce pasta, and a seafood pasta. The one-day special will also include a salad and dessert, and will be available for $35 a person. 1917 India St, Little Italy, 619.238.1917. barbusa.com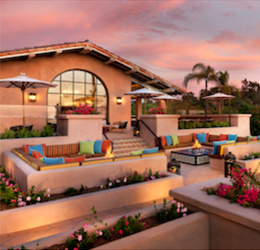 Valle de Guadalupe Winemaker Dinner 
Oct. 17. Rancho Valencia is pleased to partner with two of Baja's most renowned chefs, David Castro Hussong of Fauna and Viviana Martinez of Mixtura, along with five of the region's top winemakers, to present an exquisite culinary affair. An intimate evening will allow guests, chefs and winemakers to sit alongside each other for a personal experience with a fresh, plentiful family-style dinner served under the stars. $135. Rancho Valencia, 5921 Valencia Cir, Rancho Santa Fe. Reservations can be made by calling 858.759.6246 or emailing veladorareservations@ranchovalencia.com.
ARTS + CULTURE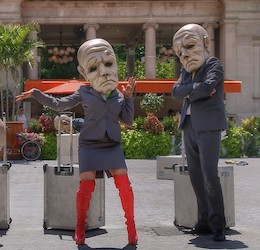 WOW Festival 
Oct. 17-20. La Jolla Playhouse will gather local, national and international artists at ARTS DISTRICT Liberty Station to create four days of vibrant multidisciplinary experiences that interact with the contemporary world in exciting ways. With over twenty productions, half of which are free, there is an almost infinite combination of shows you could spend your day exploring. See website for daily schedules. Arts District Liberty Station, Point Loma. LaJollaPlayhouse.com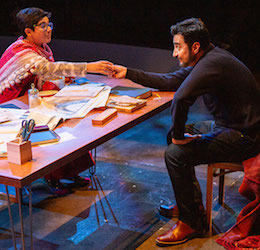 Noura
Oct. 17-20. Noura and her husband are Chaldean Christian refugees from Iraq, celebrating their first Christmas Eve as American citizens. But the long-anticipated visit of an orphan girl they once sponsored, now a promising college student, causes them to question who they've become and what they've left behind. TheWall Street Journal's Terry Teachout calls this powerful drama "one of the finest new plays I've ever reviewed. Full of unexpected revelations and flashes of sudden, blinding illumination."  The Old Globe, 1363 Old Globe Way, Balboa Park. Tickets
Photos: Del Mar International World Cup Week courtesy West Palms Events. Witches of Westgate and Fort Oak courtesy Chemistry PR. Da Kine's courtesy Contour PR + Social. La Estancia and Rancho Valencia photos courtesy J Public Relations. Bow Wow Brunch Cruise courtesy Hornblower. Bobboi courtesy Bread + Butter PR. Slaters 50/50 courtesy Ajenda PR. Primavera courtesy Wicked Creative. Barbusa courtesy Katalyst PR. WOW Festival courtesy La Jolla Playhouse. Noura courtesy Jim Fox.