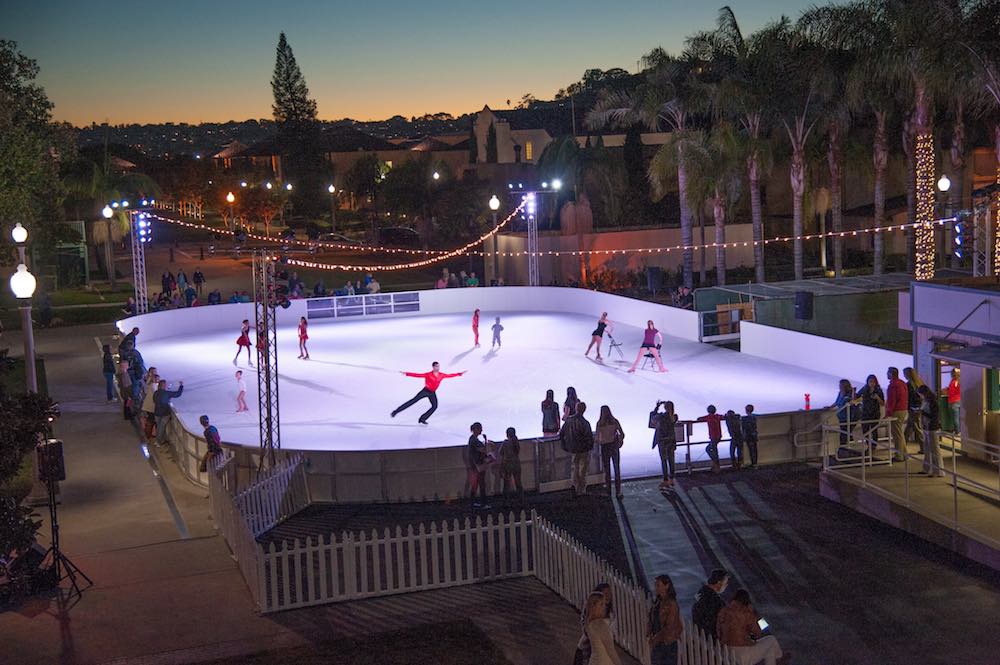 Tahona's Anniversary,
Poetry & Prosecco Brunch
,
Mamma Mia
 and more… Check out the top San Diego weekend events for November 14-17.
Edited by Brooke Knetzger.
EVENTS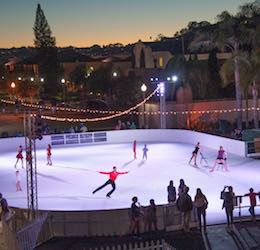 Rady Children's Ice Rink at Liberty Station Returns
Nov. 14. Rady Children's Hospital Auxiliary and Liberty Station will kick off the holiday season with outdoor ice skating at the Rady Children's Ice Rink at Liberty Station beginning Thursday, November 14. The ice rink will stay open daily from 10 a.m. to 10 p.m. except on Thanksgiving and Christmas, and will be featured in Liberty Station's Tree Lighting & Holiday Festivites on Friday, Nov. 29. Closes January 5. $15 adults;13 children. libertystation.com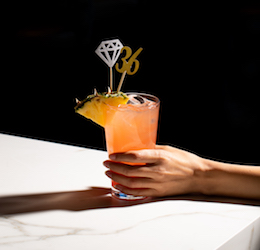 Sycuan's 36th Anniversary Celebration
Nov. 16. Sycuan Casino Resort celebrates 36 years! This Saturday, guests can participate in a variety of promotions throughout the day including Table Games' Bonus Cash Drawings, Poker Hot Seat Gas Card Drawings, VIP Hot Seat Drawings and a Bingo Car Giveaway. The celebration will begin at 10 a.m. and continue throughout the night with live entertainment, cake cuttings, drink specials and a Grand Finale Drawing where two lucky guests will take home $10,000 cash or a 2019 Infiniti QX50. 5469 Casino Way, El Cajon. sycuan.com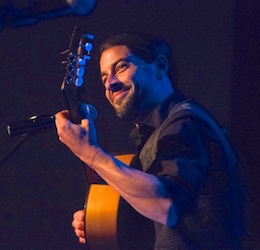 Del Mar Plaza's Fall Music Series
Nov. 17. Enjoy free live music on the ocean view deck at Del Mar Plaza as you watch the sun set over the ocean. Join Del Mar Plaza every Sunday in November from 3 – 4:30p.m. and listen to talented musicians playing everything from Flamenco, to jazz, to pop and more! This Sunday Bruno Serrano, a Flamenco/Latin duo with vocals, will be performing. 1555 Camino Del Mar, Del Mar. delmarplaza.com
FOOD + DRINK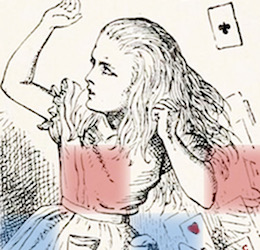 Fall Harvest Wine Dinner Series at Fort Oak
Nov. 14. Executive Chef Brad Wise and Guest Chef Drew Deckman of Deckman's En el Mogor in Baja's Valle de Guadalupe will host the second Fort Oak Fall Harvest Wine Dinner. The six-course dinner will be paired with Central Coast wines from Bien Nacido Vineyards selected by Master Sommelier Will Costello. $120. 5:30 – 9 p.m. 1011 Fort Stockton Dr, Mission Hills. fortoaksd.com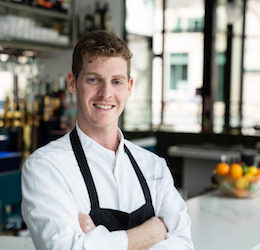 Il Dandy with Michelin Star Chef, Luca Abbruzzino
Nov. 14. Enjoy delicious passed canapés and sample Il Dandy's homemade pasta and gourmet pizza. Chef Luca will present tasty bite-size nibbles to walk you through the coastal cuisine of Calabria. This walk-around style event gives you the opportunity to visit various wine stations highlighting the indigenous varietals of the region as well as some stand-out, classic Italian grapes. Noon – 2 p.m. 2550 Fifth Ave #120, Bankers Hill. Tickets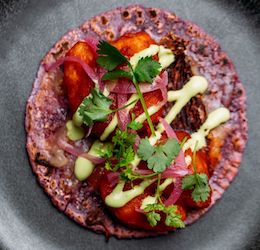 Tahona Celebrates One Year!
Nov. 14-17. Tahona Mezcaleria's celebrates its first anniversary this week. As a token of gratitude and in celebration of this milestone, Tahona has crafted a special Chef's Favorites Menu available through Sunday for only $25. This pop-up menu is expected to focus on Oaxaca-inspired moles via a trio of tacos, including mole colaradito in a pork belly taco, mole negro with a chicken taco, and mole verde with an octopus taco. Mezcal pairings for each taco will be offered, and Tahona's regular menu will also be available. 2414 San Diego Avenue, Old Town. tahonabar.com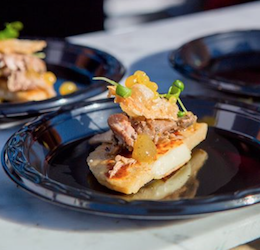 San Diego Bay Wine + Food Festival Grand Tasting
Nov. 17. The awe-inspiring San Diego Bay plays host to the city's biggest foodie party of the year in a picture perfect celebration of everything delicious. Taste from over 60 celebrity chefs and restaurants, hundreds of domestic and international wine, beer and spirit purveyors and gourmet food companies amidst a stunning coastal backdrop with sail boats floating by. Noon- 3 p.m. Embarcadero Marina North Park, 400 Kettner Boulevard, San Diego. Tickets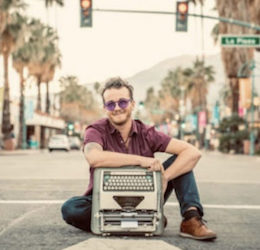 Poetry & Prosecco Brunch at the Inn at Rancho Santa Fe
Nov. 17. Pair poetry with your Prosecco during Sunday brunch at Morada, starting this weekend. Jeremy Brownlowe, known as the Typewriter Troubadour, will pen personalized poetry in the lobby of The Inn at Rancho Santa Fe. Once guests tell Jeremy a bit about themselves, he'll produce a personal poem in moments that he promises will "connect people with their inner muse and inner most feelings." 10 a.m. – 1 p.m. $10 per poem. 5951 Linea Del Cielo, Rancho Santa Fe. theinnatrsf.com
ARTS + CULTURE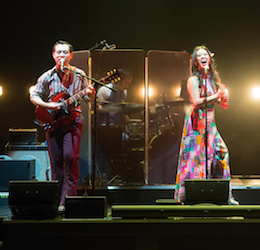 Cambodian Rock Band 
Nov. 12- Dec. 15. Dubbed "fierce, gorgeous and heartwarming" by the Los Angeles Times, this epic play/rock concert thrusts us into the life of a young woman trying to piece together her family history thirty years after her father fled Cambodia. Featuring a cast that performs a mix of contemporary Dengue Fever hits and classic Cambodian oldies, playwright and UC San Diego alum Lauren Yee brings to vivid life the Cambodian rock scene of the '60s and '70s, a movement cut short by the Khmer Rouge's brutal attempt to erase the music (and musicians) once and for all. La Jolla Playhouse, 2910 La Jolla Village Dr., La Jolla, 858.550.1010. lajollaplayhouse.org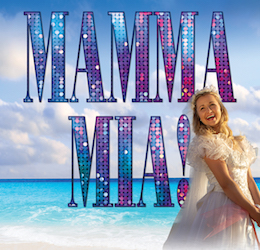 Mamma Mia
Nov. 12- Nov. 17. Coronado Playhouse ends its 73rd season with the award-winning, high-energy production of Mamma Mia! Fall in love with the characters, the story, and the music that make Mamma Mia! the ultimate feel-good show. This sunny, funny, sensational story, with a book by Catherine Johnson, is told through the magic of ABBA's timeless music and explosive dance numbers. Music and lyrics are by Benny Andersson and Björn Ulvaeus, the musical writing team and the "guy-half" of ABBA, that brought us the hits you know and love, like "Dancing Queen," the title song "Mamma Mia!" and more. 1835 Strand Way, Coronado, 619.435.4856. Tickets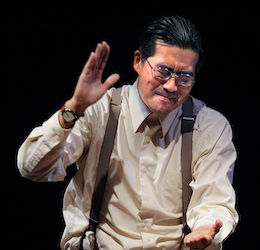 Hold These Truths 
Nov. 14- Dec. 8. Shocked by the surprise attack on Pearl Harbor, and driven by fear and prejudice, America shipped its own citizens of Japanese ancestry off to internment camps for forced detention. Hold These Truths tells the inspiring true story of American hero Gordon Hirabayashi, a young man who defied an unjust order. Join Gordon on a 50-year quest to avenge an injustice to his community, restore his faith in the U.S. Constitution and reconcile America's greatness with its shortcomings. San Diego Repertory Theatre, Lyceum Theatre, 79 Horton Plaza, downtown. sdrep.org
Photos: Rady's Children's Ice Rink courtesy Bob Ross. Sycuan courtesy Sycuan. Bruce Serrano courtesy Del Mar Plaza. Fort Oak courtesy Chemistry PR. Il Dandy and Grand Tasting courtesy San Diego Bay Wine & Food Festival. Tahona courtesy Contour PR + Social. Poetry & Prosecco courtesy Inn at Rancho Santa Fe. La Jolla Playhouse courtesy Jenny Graham. Mamma Mia courtesy Coronado Playhouse. Hold These Truths courtesy San Diego Repertory Theatre.