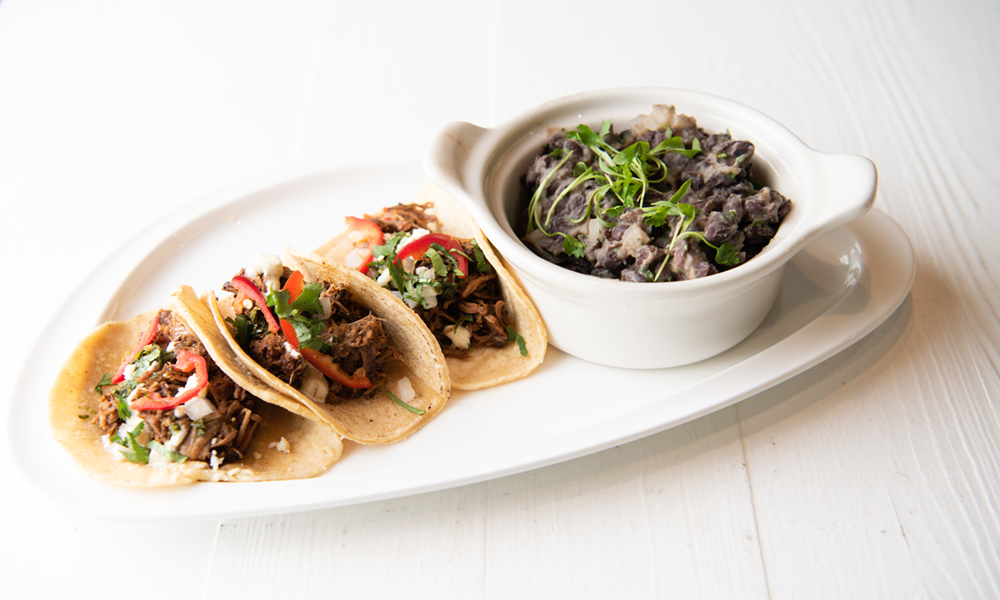 Padres baseball, Taco Fest, Old House Fair and more… Check out the top San Diego weekend events for May 16-19.
Edited by Jordan Fraser.
EVENTS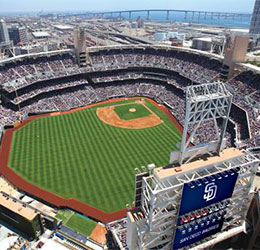 Padres Baseball 
May 16-19. Welcome the Pittsburgh Pirates to Petco Park for a four-game series with fun theme nights. Comic Con Night returns Thursday, where attendees are encouraged to dress as the favorite super hero for a chance to win Comic Con passes. Come early on Friday night for WineFest, and take home the hoodie giveaway on Saturday. Th, F 7:10 p.m. Sa 5:40 p.m. and Su 1:10 p.m. Petco Park, 100 Park Blvd., East Village. padres.com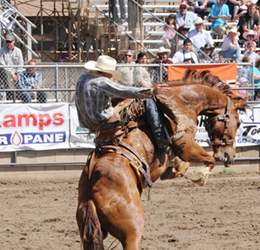 Ramona Rodeo
May 17-19. The three-day event features something for every cowboy and cowgirl with barrel racing, tie-down roping, bull riding, saddle bronc riding, team roping and bareback riding. Friday and Saturday, rodeo performances begin at 7:30 p.m.; stay late for the after-rodeo dance. Sunday festivities kick off at 10 a.m. with Cowboy Church. See website for schedule and ticket prices. Fred Grand Arena, Ramona Outdoor Community Center, 421 Aqua Lane, Ramona, 760.788.0811. ramonarodeo.com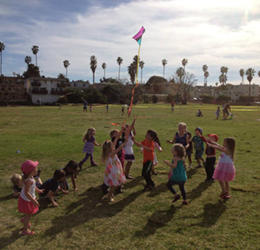 Ocean Beach Kite Festival & Craft Fair
May 18. Let's go fly a kite at the 71st annual Ocean Beach Kite Festival. Participants of all ages who like building, designing, flying or just watching kites are welcome to enjoy the live music, street fair, carnival rides and, of course, kites. There will also be building and decorating stations, prizes, professional demonstrations and more. 10 a.m.-4 p.m. Free. Robb Athletic Field, 2525 Bacon St., Ocean Beach. oceanbeachkiwanis.org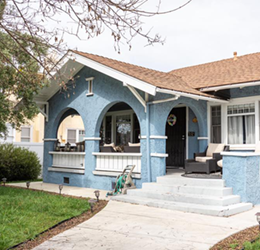 Old House Fair
May 18. Discover the charming neighborhood of South Park in a tour of five historic homes at this 21st annual event. Begin at the Rose Wine Bar for a mimosa with a selection of historic home preservation specialists, followed by a bike tour of both historic and modern homes built by notable architects. Or take the trolley through the neighborhood to visit the homes in any order you choose. Each location will feature docent-led education and history. 10 a.m.-4 p.m. $6-$27. The Rose Wine Bar, 2219 30th St., South Park. oldhousefairsd.com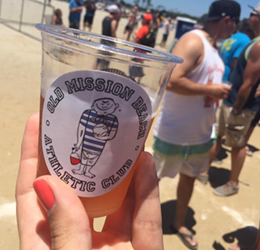 Over the Line Tournament and Craft Beer Festival
May 18-19. Kick off summer at the annual Over the Line Tournament with qualifying matches taking place on Saturday and the winning teams returning on Sunday for the final. Competing divisions include Men's Pro, Men's Open, Men's Masters (age 45+) and Women's Open. Plus, enjoy a craft beer festival that will be held during tournament play featuring local breweries such as Alesmith, Bay City Brewing and Second Chance, along with food trucks to grab a bite to eat. 21+. Sa 7 a.m.-6 p.m. Su 7 a.m.-3 p.m. Team entry $120. Beer Fest GA $35. Mariners Point, Mission Bay Park, 3230 Mariners Way, Mission Bay. Tickets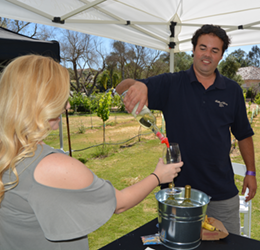 San Diego County Vintners Association Wine Festival
May 18. Dozens of San Diego County's finest wines,—many of them award-winning—will be poured at the only wine festival to exclusively feature wines made in San Diego. Discover the wide array of varietals produced in the county, connect with winemakers to learn about their craft, and enjoy live music and a silent auction. Featured wineries include Bernardo Winery, Hill Top Winery, Valentina Vineyards and many others. 1-4 p.m. $55 for unlimited tastings. Sikes Adobe Historic Farmstead, 12655 Sunset Drive, Escondido. Tickets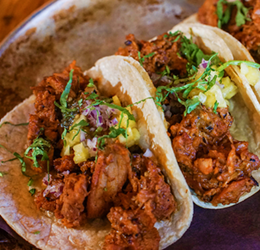 SoCal Taco Fest
May 18. Binge eat tacos from more than 25 of your favorite restaurants at beautiful Waterfront Park during San Diego's biggest taco festival. Complete with Lucha Libre wrestling, chihuahua races and a margarita tent, Taco Fest is also a day-long concert headlined by Nelly and featuring local favorites such as Super Diamons and StrangeLove. $30 general admission, $125 VIP. 1600 Pacific Hwy., downtown. socaltacofest.com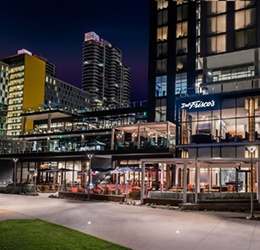 St. Jude Culinary Soiree 
May 18. A culinary experience that raises funds to help ensure that families never receive a bill from St. Jude for treatment, travel, housing or food, this event features a custom menu by Del Frisco's Double Eagle Steakhouse Executive Chef Brian Christman. The soiree will showcase specialty cocktails, live musical entertainment, a live auction and beautiful bayfront views. 6-10 p.m. $200. Del Frisco's Double Eagle Steakhouse, 901 Bayfront Court, Suite 105, San Diego. stjude.org
FOOD + DRINK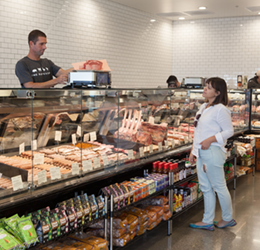 The Butchery Grand Opening 
May 18. Celebrate the opening of the high-end butcher shop and specialty grocer with on-site grilling, a tap takeover by Bottle Logic Brewing, live music, and samples from The Butchery's premium meat and cheese purveyors. During regular business hours, head to The Butchery for high-quality meats ranging from dry-aged beef, wagyu, all natural pork and poultry to locally-made sausages, pre-marinated meats for grilling and sustainable fresh catch seafood, plus meals from the full kitchen, such as sandwiches, salads, sides and more. 11 a.m.-4 p.m. 3720 Caminito Court, Suite 200, Del Mar, 858.523.2298. butcherymeats.com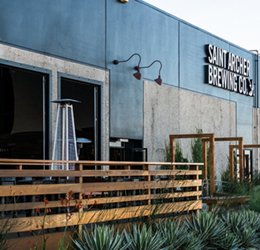 Saint Archer Brewing Company Anniversary Party
May 18. Celebrate Saint Archer Brewing's anniversary at this family-friendly event that will feature live music from King Tuff, The Schizophonics and The Anodynes. Also enjoy food trucks, a kid's area, brewery tours, and a special anniversary beer release of the Hazy Rye with Galaxy Hops IPA which will be exclusively available on draft at the event. 2-9 p.m. Free. 9550 Distribution Ave., San Diego. saintarcherbrewery.com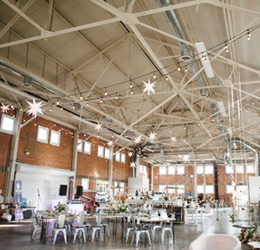 Liquid City: Cheese Expo 
May 19. The best flavors of San Diego are about to get cheesier as Liquid City brings together local breweries, coffee roasters, distillers and cider makers for unique one-off collaborations, educational presentations, demonstrations and explorations with cheesemakers across America. This inaugural event features vendors such as Boochcraft, Fall Brewing, Bivouac Ciderworks, Beehive Cheese Company, Cellars at Jasper Hill, and Columbia Cheese. Liquid City: Cheese Expo is the brainchild of Edwin Real and Rob Graff, both well respected in the food and beverage community in San Diego. 1:30-6 p.m. $25+. Brick, 2863 Historic Decatur Road, Liberty Station. Tickets
Kairoa Brewing Company Happy Hour
Now Available. "Rattle ya dags," or hurry up, as the Kiwis say, and head to the New Zealand-inspired brewpub in University Heights for happy hour specials on beer, wine and bites. All rotating house beers are $5 a pint, and wines are offered at $6 a glass. Pair your drink with $5 butties (beer-battered shrimp sliders on pretzel rolls), or sausage rolls, or score two lamb tacos and a pint is $10. 4-6 p.m. Tuesday through Friday and all evening on Monday. 4601 Park Blvd., Uninversity Heights, 619.295.1355. kairoa.com
ARTS + CULTURE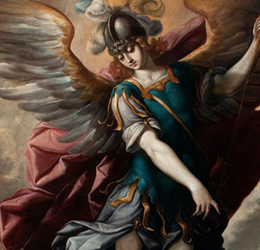 Art & Empire: The Golden Age of Spain
Opens May 18. Featuring more than 100 outstanding works by leading artists from Spain and its global territories during the pivotal years of around 1600 to 1750, this new exhibit is the first in the United States to expand the notion that the "Golden Age" include the Hispanic world beyond the Iberian Peninsula. See website for hours and ticket prices. San Diego Museum of Art, 1450 El Prado, Balboa Park, 619.232.7931. sdmart.org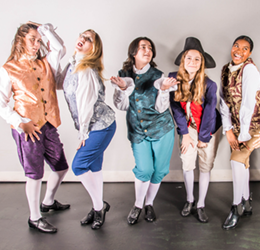 1776 The Musical
May 18-19.  It's the summer of 1776, and the nation is ready to declare independence—if only our founding fathers can agree on how to do it. 1776 follows John Adams, Benjamin Franklin and Thomas Jefferson—played by an all-female cast—as they attempt to convince the members of the Second Continental Congress to vote for independence from the shackles of the British monarchy. $17-$25. Sa 8 p.m., Su 1 and 4:30 p.m. Lawrence Family Jewish Community Center, David and Dorothea Garfield Theatre, 4126 Executive Drive, La Jolla, 858.457.3030. lfjcc.org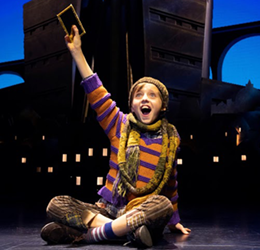 Charlie and the Chocolate Factory 
Through May 19. Based on the beloved story by Roald Dahl, the touring Broadway musical features classic songs from the original film including "Pure Imagination," "The Candy Man" and "I've got a Golden Ticket" alongside toe-tapping new music from the songwriters of Hairspray. See website for show times and ticket prices. Broadway San Diego at San Diego Civic Theatre, 1100 Third Ave., downtown, 619.570.1100. broadwaysd.com
Photos: Ramona Rodeo courtesy Ramona Rodeo. Old House Fair courtesy South Park San Diego. Ocean Beach Kite Festival courtesy Kiwanis International. Over the Line Beer Fest courtesy Old Mission Beach Athletic Club. SoCal Taco Fest Courtesy Taco Fest. San Diego County Vintners Association Wine Festival courtesy Clear Point Agency. St. Jude's Soiree courtesy H2PR. The Butchery Grand Opening courtesy Ajenda PR. Saint Archer Brewing and Kairoa Happy Hour courtesy Katalyst PR. Liquid City courtesy Brick. Art and Empire courtesy San Diego Museum of Art. 1776 The Musical courtesy Lawrence Family Jewish Community Center. Charlie and the Chocolate Factory by Joan Marcus.