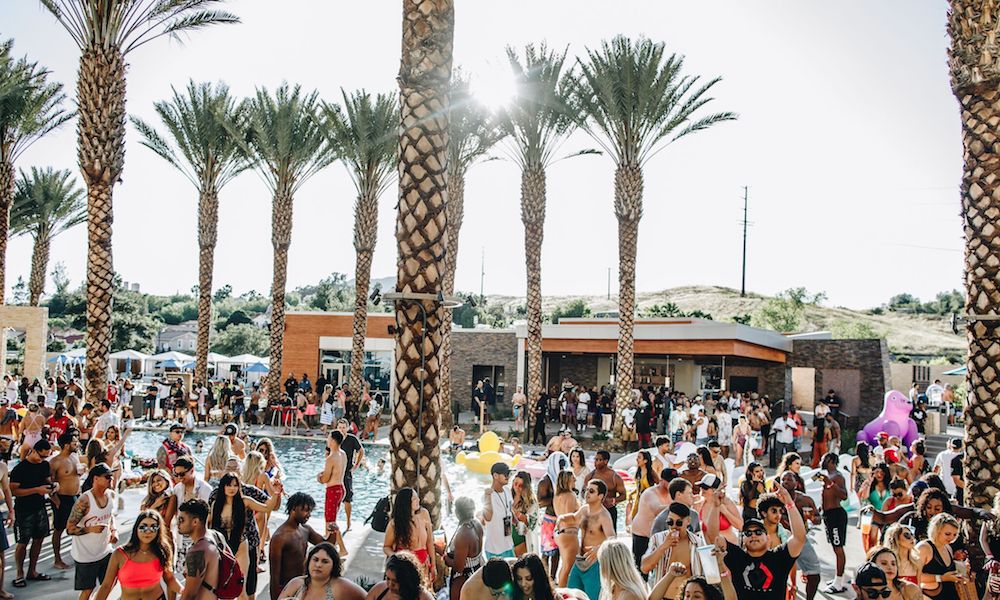 Comic-Con, Dip Day Club, National Ice Cream Day and more… Check out the top San Diego weekend events for July 18-21.
Edited by Brooke Knetzger.
EVENTS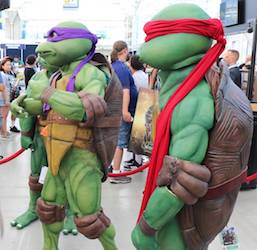 Comic-Con 
July 18-21. This year marks the 50th anniversary of the pop culture extravaganza known as Comic-Con. The nation's largest convention celebrating comics and the popular arts features comic-book publishers, game companies, film studios and toy makers. Though the event is sold out, don't miss out on fun Comic-Con happenings and restaurant specials taking place all weekend long! San Diego Convention Center, 111 W. Harbor Drive, Embarcadero. comic-con.org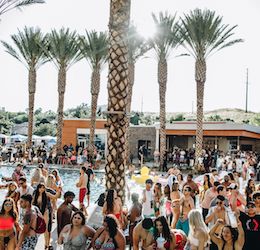 Dip Day Club
July 20. Dip Day Club takes the pool experience to a new level in partnership with Five Group (KAABOO, Hakkasan Las Vegas, STK). Featuring DJ Snoopadelic, stunning bottle presentations and free-flowing Champagne and beverages, Dip Day Club creates a new upscale pool party just 30 minutes from downtown San Diego. Noon-7 p.m. $25-$45. Ages 21+. Sycuan Casino Resort, 5469 Casino Way, El Cajon, 619.445.6002. Tickets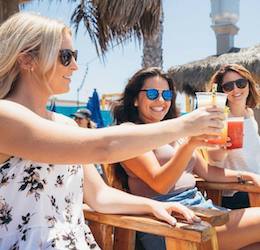 Beach House at Belmont Park 
July 20-21. Beach House has launched its Live Summer Vibes music series featuring live DJs and music on Saturdays from 4 to 8 p.m. and Sundays from 2 to 5 p.m. Mission Beach's outdoor sand bar has enhanced the beachfront experience with beach games like cornhole and giant Jenga as well as new fire pits, casual lounge seating and an elevated sun deck with ocean views.  Guests can also taste the new Beach House menu featuring cookout-style eats and sip on fresh summer cocktails. Through Labor Day weekend. 3125 Ocean Front Walk, Mission Beach, 858-228-9283. belmontpark.com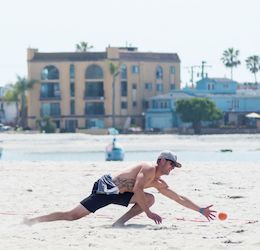 66th Annual World Championship Over-the-Line Tournament
July 20-21. The Old Mission Beach Athletic Club is calling all players, beachgoers and sports enthusiasts! Over 1,000 teams will hit the sand at sunrise with their bats, balls and creative team names to kick off 66 years of San Diego tradition. Grab your best friends, your favorite six-pack and kick back to enjoy a thrilling day of OTL. See website for additional information. OTL Tournament Fields, Fiesta Island. ombac.org
FOOD + DRINK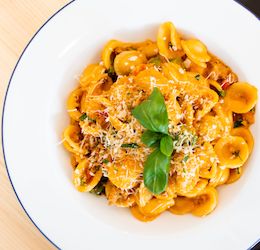 Candor
Now open. Beloved San Diego chef/restaurateur, Giuseppe Ciuffa, has opened an intimate European-style restaurant and wine bar in the heart of La Jolla Village. Candor represents Ciuffa's commitment to straight-forward cooking and is influenced by the Italian chef's agricultural upbringing. The restaurant prioritizes supporting local San Diego farmers and purveyors as much as possible, with produce coming direct from the weekly La Jolla Open Aire Market, bread baked fresh daily from Bread & Cie and handmade gelato from Bobboi. The charming new eatery will also serve weekend brunch. 1030 Torrey Pines Road, La Jolla, 858.246.7818. dinecandor.com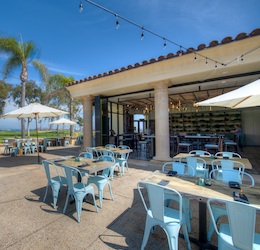 Feast & Fareway 
Now open. Rise and Shine Restaurant Group has officially opened Feast and Fareway, a new breakfast, lunch and dinner concept at the Coronado Golf Course. With sweeping views of the Coronado Bay Bridge and fun golf-themed décor piece, the much-anticipated restaurant is ready to serve golfers, Coronado visitors and locals alike. Unique menu highlights include duck mac & cheese, made of duck confit, Havarti cheese cream, goat cheese and baby arugula. 6 a.m.- 9 p.m. 2000 Visalia Row, Coronado, 619.996.3322. feastandfarewaycoronado.com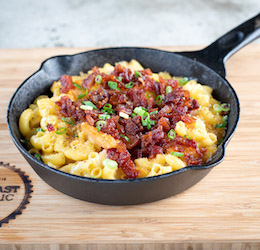 Breakfast Republic 
July 18-21. The fast growing breakfast concept will be offering 'Con attendees a special evening menu during extended hours. Marvel-inspired dishes and drinks include the "Justice League Mac 'n' Cheese" loaded with shrimp, jurassic pork bacon, cheddar cheese sauce and parmesan cheese; and their "Daredevil Burger" piled high with asadero cheese, roasted jalapeno, roasted tomatoes, avocado, jalapeno aioli and fried egg, among other Marvel-inspired dishes. Comic-Con dinner menu available from 3 p.m. – 9 p.m., East Village location only. 707 G St., East Village, 619.501.8280. breakfastrepublic.com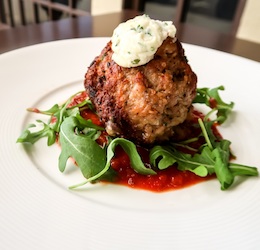 It's-A Mario Party at Primavera Ristorante 
July 18-21. Primavera Ristorante will race into Comic-Con International with featured dishes and a specialty cocktail inspired by the classic Super Mario characters. The popular Italian restaurant will offer guests two Mario-inspired dishes: Super Mario Brothers Meatballs, house-made pork and beef meatballs stuffed with creamy ricotta and served with house-made marinara; and Mario Marsala, sautéed chicken breast with fresh mushrooms in Marsala wine sauce. 932 Orange Ave, Coronado, 619.435.0454. primavera1st.com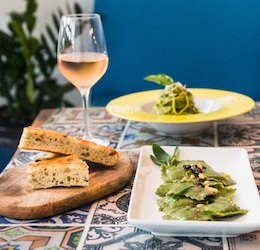 Monzu Fresh Pasta 
July 18-21. The East Village eatery will be bringing back lunch service this week only! Lunch specials will include a toasted focaccia panini, a buffalo mozzarella bowl and a truffle burrata – as well as various pasta and ravioli from Monzu Fresh Pasta's regular menu. Guests can also partake in happy hour each day from open til 6 p.m. as well as 20% of all bottles of wine. Th noon-9 p.m., F-Su noon-10 p.m. monzufreshpasta.com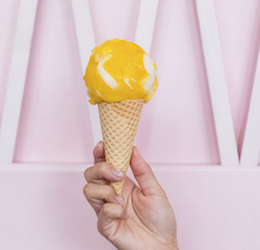 National Ice Cream Day 
July 21. University Heights scoop shop Stella Jean's is celebrating flavors from around the world this National Ice Cream Day, launching its "Scoops from Around the World" series this coming Sunday. Gan Suebsarakham, Stella Jean's co-owner and head ice cream maker, has collaborated with a handful of San Diego chefs to create flavors inspired by global cuisines. The first 50 guests in line will receive a free kid's scoop! 10 a.m.- 10 p.m. 4404 Park Blvd, Suite B, University Heights. stellajeans.com 
ARTS + CULTURE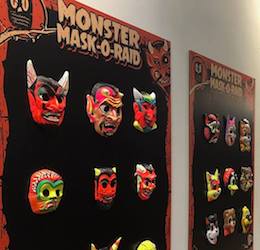 Comic-Con Museum Pop-up
July 18-21. A pop-up version of the Comic-Con Museum will be open in Balboa Park each day, filled with exciting exhibits, programs, and experiences! No SDCC badge is required to enter, and admission is free for all.  Th-Sat 9:30 a.m.-7 p.m., Su 9:30 a.m.-5 p.m. Comic-Con Museum, 2131 Pan American Plaza, Balboa Park. comic-con.org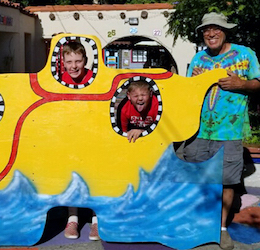 Summer of Love & Art
July 20. Spend the day at beautiful Balboa Park this Saturday, where The Spanish Village Art Center will host its annual open house! Festivities include photo opportunities, rock painting, yummy food, live music and much more all with a 60's theme. Get ready to get groovy! Free event. 11 a.m.- 7 p.m. spanishvillageart.com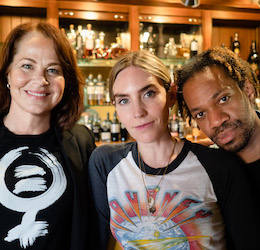 The Luckiest
Through July 28. Lisette is a vibrant and fiercely independent young woman whose world is shattered to pieces by a sudden diagnosis, leaving her at odds with her mother and her best friend. Left with many choices to make in a very short amount of time, she is forced to navigate between the two while forging her own path for her future. See website for showtimes and ticket prices. La Jolla Playhouse, 2910 La Jolla Village Drive, La Jolla, 858.550.1010. lajollaplayhouse.org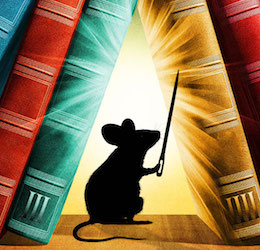 The Tale of Despereaux
Through August 11. Despereaux is a courageous mouse who dreams of becoming a knight. He sets off on a noble quest that will take him down into dungeons and up to the heights of a castle tower to rescue a beautiful human princess—but the dark-hearted rat Roscuro has other ideas. See website for showtimes and ticket prices.  The Old Globe, 1363 Old Globe Way, Balboa Park, 619.234.5623. theoldglobe.org
Photos:  Comic-Con courtesy Comic-Con 2018. Dip Day Club courtesy H2 Public Relations. Beach House courtesy C3 Public Relations. OTL courtesy OTL. Candor credit James Tran. Breakfast Republic & Feast and Fareway courtesy Alternative Strategies. Primavera courtesy Wicked Creative. Stella Jean's courtesy Bread & Butter PR. Monzu Fresh Pasta courtesy Contour PR + Social. Comic-Con Museum courtesy Comic-Con museum. Spanish Village Art Center courtesy Spanish Village Art Center. La Jolla Playhouse courtesy La Jolla Playhouse. The Old Globe courtesy The Old Globe.