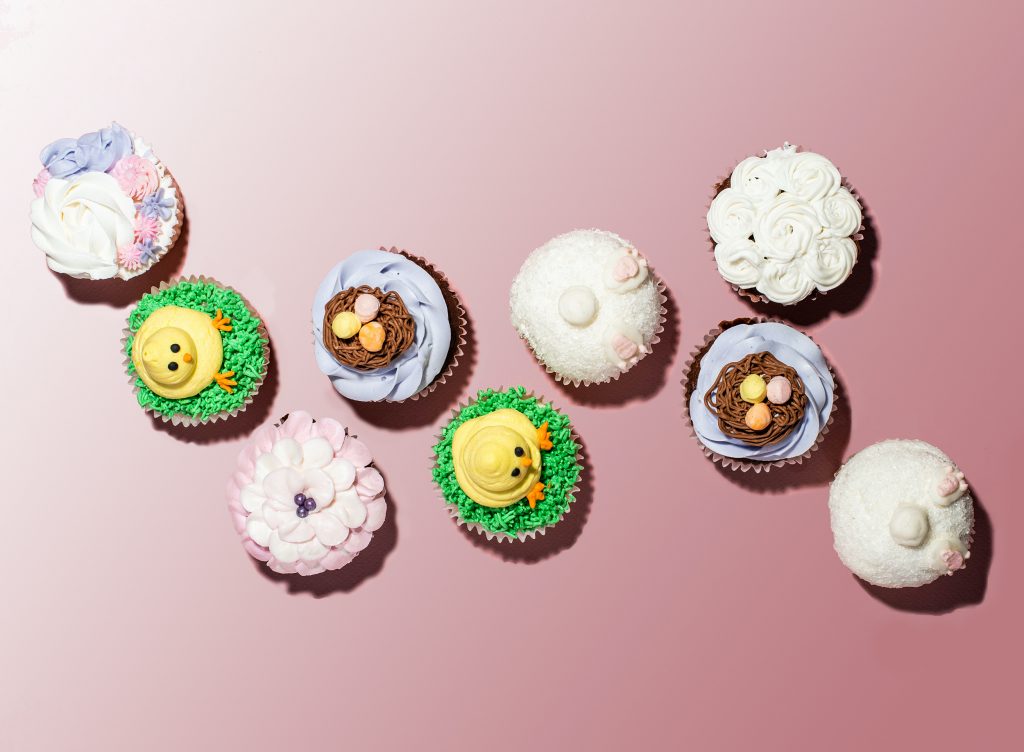 Don't feel like cooking this Easter? Hop on over to these San Diego restaurants and bakeries—offering holiday-themed menus and festive dishes for on-site dining and takeout.
April 4. The Easter fun starts with complimentary lemon-blueberry bread and chocolate-banana bread upon arrival, courtesy of chef Julian Quiñones. Guests also can order brunch favorites such as corned beef hash, strawberry-shortcake waffles, bagels with lox and bottomless mimosas. Located at the Sheraton Carlsbad Resort & Spa, the restaurant offers tranquil pool and garden views. Reservations recommended. 7 a.m.-1 p.m. 5420 Grand Pacific Drive, Carlsbad, 760.827.2514.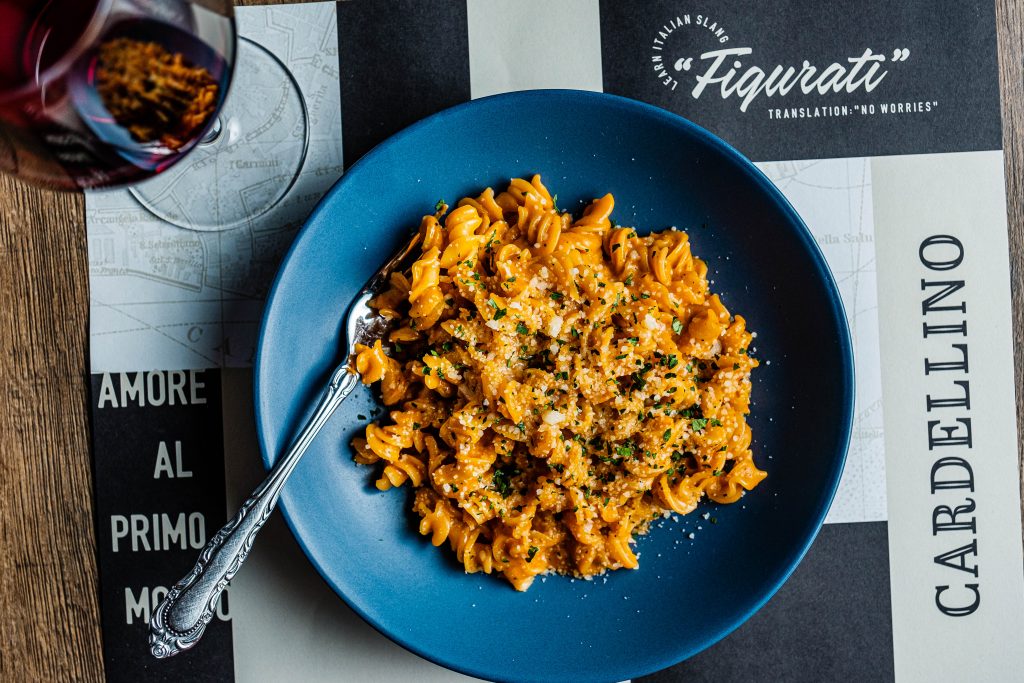 Cardellino | Indoor/Outdoor Dining
April 4. Trust Restaurant Group's Italian-inspired cafe, bakery and restaurant has reopened with a new brunch menu just in time for Easter. Highlights include a variety of tartines on house-baked bread, hearty brunch bowls, omelets, banana-vanilla pancakes with whipped-honey butter and more; plus gourmet pizzas, house-made pastas, wine and craft cocktails. Reservations recommended. 8 a.m.-2 p.m. 4033 Goldfinch St., Mission Hills, 619.600.5311.
April 4. The alfresco bar and eatery at the Intercontinental Hotel San Diego is offering a three-course menu on its bay-view rooftop patio. Offerings include Sardinian-limoncello crepes with sweetened ricotta, walnuts and candied orange syrup; braised-pork-belly hash with roasted bell peppers, potatoes, fava beans and a poached egg; sweet and savory Italian pastries; and bottomless Aperol Spritzes and Champagne. Reservations recommended. 10 a.m.-2 p.m. $45+ per person. 901 Bayfront Court, Suite 1, downtown, 619.436.1081.
Through April 4. The deadline for special preorders was March 24, but fear not: A variety of goodies will be available for walk-ins through Easter Sunday. Stop by the bakery for holiday-themed cupcakes, cream puffs, scones, cookies, doughnuts, muffins and "Happy Easter" cookie cakes. In addition to holiday treats, patrons can choose from a rotating daily selection of muffins, breads, bagels, cinnamon rolls, cookies and lemon bars. Tu-Su beginning at 11 a.m. 4594 30th St., North Park, 858.270.9863.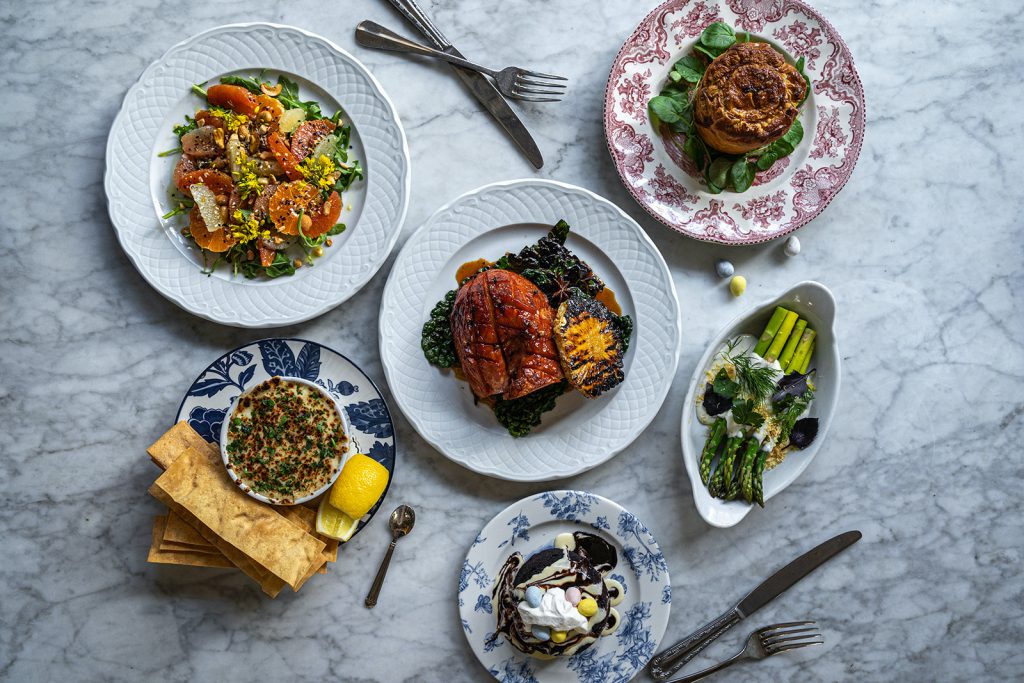 Preorder by April 1. Dine in or order takeout from these two Puffer Malarkey Collective restaurants. The dine-in brunch menu offers mains such as eggs Benedict with smoked salmon, lobster thermidor and classic steak 'n' eggs; plus sides such as citrus salad, crab cakes and monkey bread. For Easter brunch at home, the three-course takeout menu includes a spiral-glazed ham with spiced-pineapple chutney, a veggie Easter pie, and lava cake for dessert (plus a special surprise). Takeout orders available for pickup on April 3, 3-4 p.m. Reservations required for Easter dine-in service. 10 a.m.-2 p.m. $60 per person. 131 West D St., Encinitas, 760.704.8300; 2210 Kettner Blvd., Little Italy, 619.955.8495.
Operacaffe | Indoor/Outdoor Dining
April 4. Celebrate Easter with a three-course Italian dinner at this charming, husband-and-wife-owned Tuscan bistro. House specialties include Maine lobster ravioli with cognac, creamy tomato sauce and artichokes; and chocolate colomba (a traditional Italian Easter cake). Reservations required. 4-9:30 p.m. $100 for two people. (Add a bottle of house wine or bubbly for just $10.) 835 Fourth Ave., Gaslamp Quarter, 619.234.6538.
Ranch 45 | Outdoor Dining, Takeout
Preorder by April 2. The butcher shop and cafe is offering several family-style meals and a la carte brunch dishes for takeout or onsite dining on the patio. Southern-style dishes include smoked tri-tip, potato salad, collard greens and deviled eggs; plus California fare such as Brandt Farms roast, Chino Farms vegetables and gem-lettuce salad. Add-ons include a pitcher of mimosas, hot-cross buns and bacon quiche. See website for additional ordering options, hours and dining reservations. 512 Via de la Valle, Solana Beach, 858.461.0092.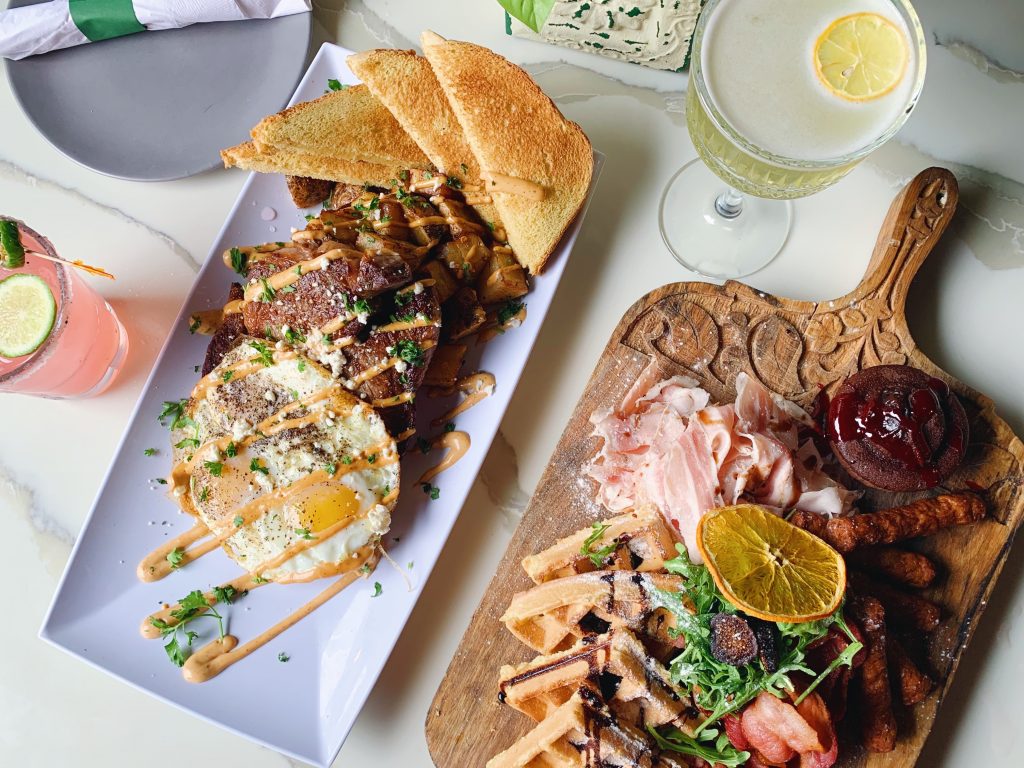 April 4. Indulge in executive chef Marco Provino's Sicilian cuisine on the eatery's recently renovated patio. Start by sharing the breakfast charcuterie board, which includes applewood bacon, sausages, pancetta, waffles and a chocolate muffin. For mains, try the hearty steak 'n' eggs plate with potatoes, the house-made meatballs and pistachio French toast—washed down with Italian cocktails such as the Aperol Spritz or Lemontini with pear vodka and limoncello. Brunch 9 a.m.-3 p.m.; dinner 3-10 p.m. (limited menu). 3797 Park Blvd., Hillcrest, 619.310.5291.
April 4. Enjoy a sea-to-table experience on the expansive patio overlooking Coronado Beach, prepared by executive chef JoJo Ruiz. Easter specials include build-your-own pancakes (a fun treat for kids age 12 and under); the Greek-style, braised-lamb shoulder sandwich; Uncle Tony's Crab Cake Benedict with smashed avocado; and specialty libations. Reservations recommended. 11 a.m.-2:30 p.m. Hotel del Coronado, 1500 Orange Ave., Coronado, 619.435.6611.
Trust | Indoor/Outdoor Dining
April 4. Chef Brad Wise is cooking up savory delights for Easter brunch at the popular Hillcrest outpost. Menu highlights: the braised-bacon grilled cheese with sunny-side eggs; pancakes with fried chicken; fried rice with sunny-side eggs and Korean beef; and smoked-salmon toast served with herbed goat cheese, a boiled egg, fried capers and fresh fruit. And be sure to order the limited-quantity Ultimate Sticky Bun before it sells out for the day. Reservations recommended. 9 a.m.-2 p.m. 3752 Park Blvd., Hillcrest, 619.795.6901.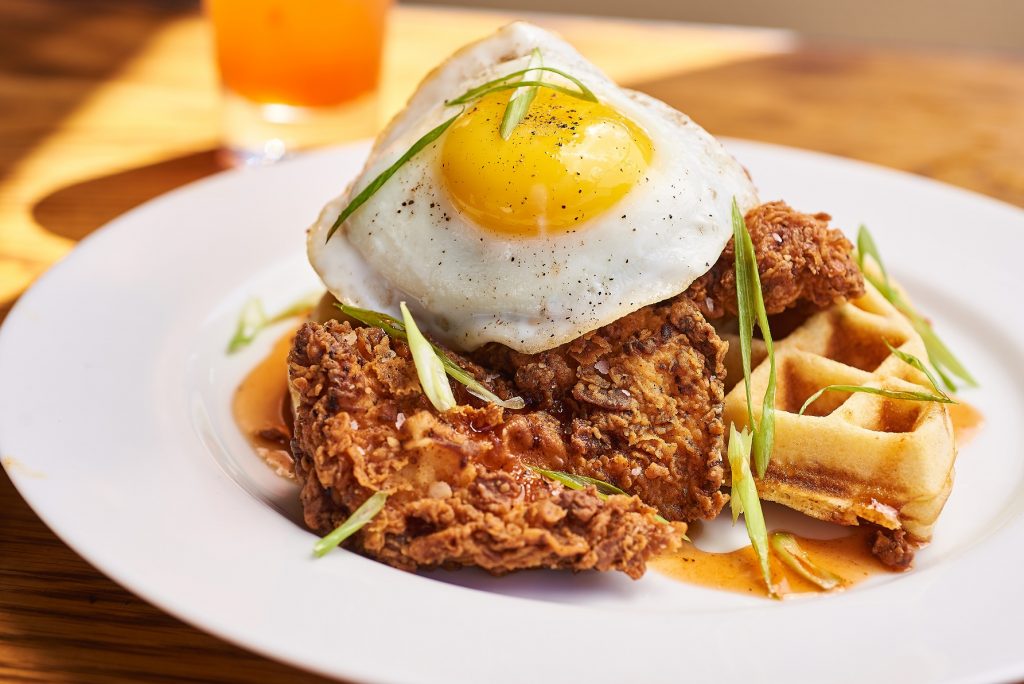 April 4. Relax and enjoy Easter brunch on one of three patios (limited indoor seating also available). Menu highlights include the skillet-served cornbread Benedict with grilled andouille sausage, poached eggs, roasted okra and mustard-bacon hollandaise; as well as the buttermilk-fried chicken with a scallion-cornbread waffle, bacon, cheddar, a sunny farm egg and sriracha-maple glaze. To drink: Veuve Clicquot mimosas. Reservations recommended. 8 a.m.-2 p.m. (live music beginning at 11 a.m.) 1108 S. Coast Hwy., Encinitas, 760.230.2337.
April 4. The quaint, European-inspired bistro and wine bar will be offering a special holiday menu—with seating available on the patio and sidewalk. Try the glazed ham and grilled pineapple served with tater tots; white Siberian sturgeon caviar with blinis, boiled eggs and parsley; and passion-fruit panna cotta with raspberries and a vegan cookie for dessert. Reservations recommended. Brunch 11 a.m.-3 p.m.; dinner 4-9 p.m. 810 N. Coast Hwy. 101, Encinitas, 760.943.6686.
Photo Credits: The Gluten Free Baking Co. by Lindsay Kreighbaum. Herb & Sea by Kimberly Motos. Rusticucina by Eckis Marketing.