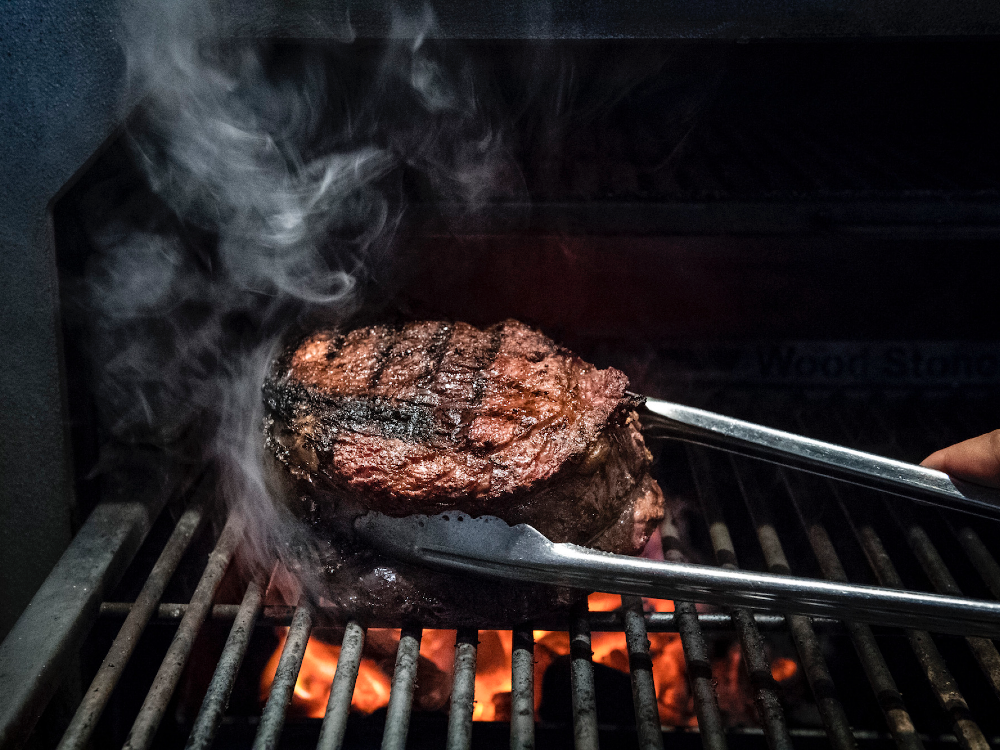 Whether you're dining at home or taking your family out to celebrate, San Diego is teeming with Father's Day brunches, family-style dinners and specials. Plus, if you're looking for some last-minute gift ideas, we've got you covered.
DINING
AleSmith Brewing Company
AleSmith Brewing Company will celebrate Father's Day with $5 pints of their popular .394 Pale Ale—a brew dedicated to baseball legend and Hall-of-Famer, Tony Gwynn—as well as barbecue specials. 9990 AleSmith Court, San Diego, 858.549.9888. alesmith.com
Barleymash
Order specialty brunch and dinner selections at Barleymash in celebration of Father's Day. Brunch items include maple bacon doughnuts, steak and eggs, and Russel's Reserve Single Barrel Old Fashioned—all served until 2 p.m. For dinner, enjoy a steak and Old-Fashioned combo available from 2-10 p.m. 600 Fifth Ave., Gaslamp, 619.255.7373. barleymash.com
Born & Raised
Just in time to celebrate, the iconic steakhouse will be opening its doors on Father's Day for the first time since Covid-19. Treat Dad to high-end steaks, cocktails and be sure to check out the views on the rooftop patio. 1909 India St., Little Italy, 619.202.4577. Reservations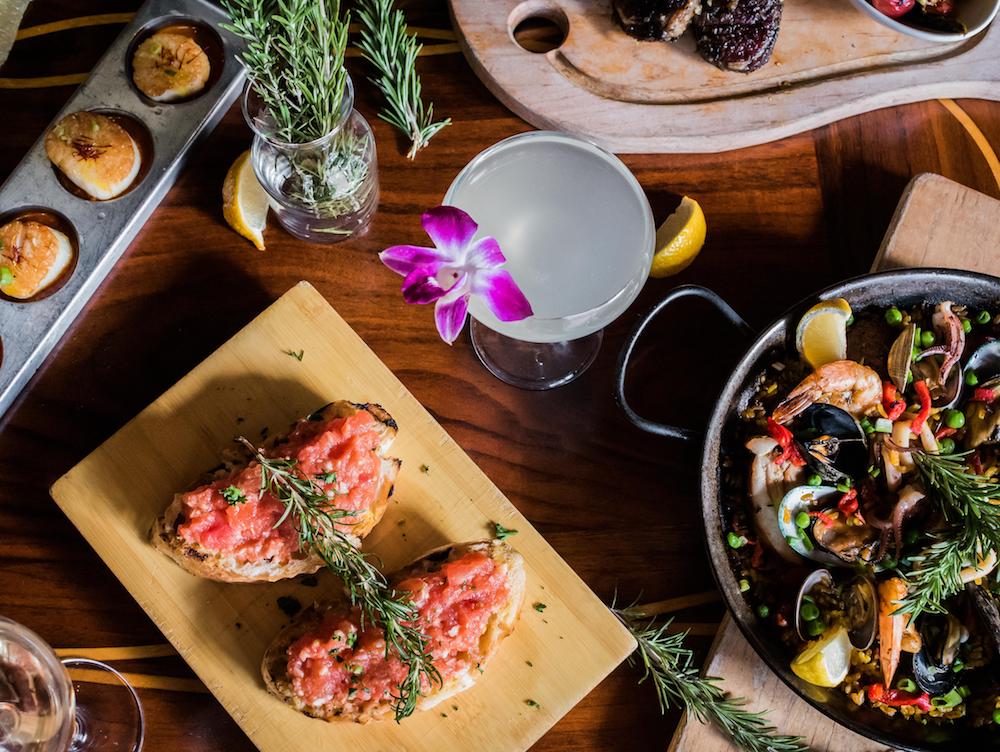 Cafe Sevilla
Cafe Sevilla will celebrate Father's Day 2020 with a nine-course tapas brunch accompanied by live Cuban music from 10 a.m. to 2 p.m. priced at $29.50 per person. A dinner menu will be available after 2 p.m., and dads that order a meat paella will receive a complimentary lobster tail. Plus, enjoy Latin rhythms by SoCal Rumba from 8-11 p.m. Call for reservations. 353 Fifth Ave, San Diego, 619.233.5979. cafesevilla.com
Cardellino + Mr. Trustee
Treat Dad to a batch of chef Jeremy Harville's ultimate sticky buns plus a pint of handmade Mr. Trustee brown sugar ice cream. Available for pickup at Cardellino on Sunday from 8 a.m. to 11 a.m. Quantities are limited, so be sure to place an online order in advance. 4033 Goldfinch St., San Diego, 619.600.5311. cardellinosd.com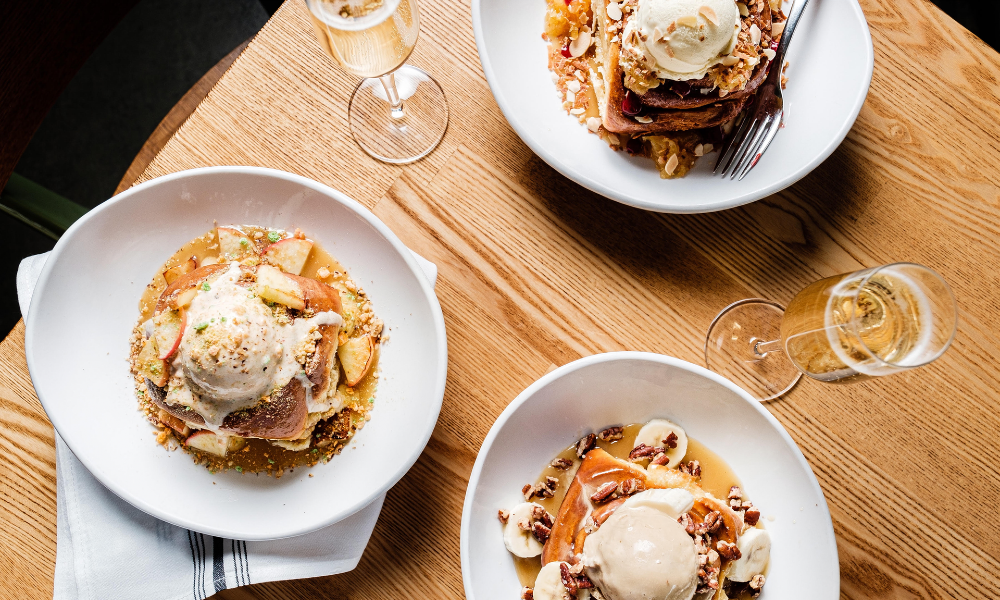 Mavericks Beach Club
Enjoy brunch by the beach at Mavericks in Pacific Beach. Brunch is served from 10 a.m. to 1 p.m. and will feature a menu full of specials. Enjoy $5 bloody marys, $5 Micheladas, $10 bottles of Champagne and rose. Pair libations with brunch dishes such as breakfast burritos, bowls and sandwiches. 860 Garnet Ave., Pacific Beach, 858.999.0348. maverickssd.com
One Paseo
Look no further for gifts and goodies for Dad. Whether it's grabbing him a new pair of swim trunks at Roark, a pint of ice-cream from Salt & Straw, or a six-pack from Harland Brewing, the center is a one-stop-shop. Plus, dine in at one of One Paseo's many amazing restaurants, such as North Italia or International Smoke for an unforgettable Father's Day meal. 3725 Paseo Place, Del Mar, 858.523.2298. onepaseo.com
Rare Society: Father's Day Grilling Bag
June 18. Rare Society will offer a Father's Day grilling bag, available for pickup on Thursday, June 18 from 2 p.m. to 6 p.m. The bag includes one 5-pound marinated tri-tip; one whole citrus marinated Spatchcocked chicken; four 3-ounce filet mignon medallions; four 4-ounce Kielbasa sausages; four bacon-wrapped shrimp skewers; housemade barbecue sauce; Santa Maria style salsa; and TRG grilling spice mix. Orders can be placed via the restaurant's website. 4130 Park Blvd., San Diego, 619.501.6404. raresocietysd.com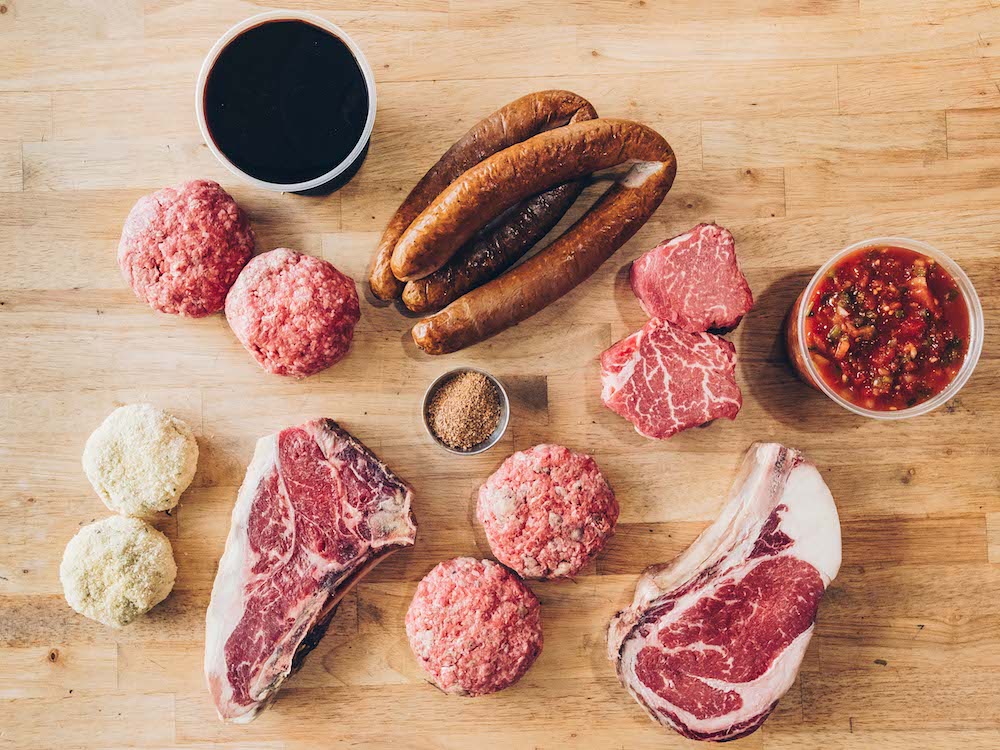 Ranch 45
June 19. Celebrate dad early with Ranch 45's Brewer-Clifton virtual wine dinner this Friday at 6:30 p.m. The four-course dinner will be led by winemaker Greg Brewer and will feature four courses, highlight Brewer-Clifton wine, and will include a guided tasting and interactive history of Brewer Clifton, Diatom and Ex-Post Facto wines. The class can be booked online, and participants can pick up their meals between Thursday at 4-6 p.m. or Friday at 3-5:30 p.m. $115 per person for a wine pairing, or $60 per person for the dinner, with the option to buy wine. 512 Via De La Valle, Suite 102, Solana Beach, 858.461.0092. ranch45.com
Tajima
Treat dad to a D.I.Y. ramen kit from Tajima. All locations will offer fresh ingredients and a step by step guide to recreate their signature Tajima Ramen at home. Ingredients include original Tonkotsu broth, uncooked noodles, pork chashu, half ramen egg, bok choy, green onions, fried garlic, sesame seeds and spices. Tajima will also include a free serving of house-made Mango Sake with all kit orders. Each kit serves four and is priced at $43. Orders can be placed online or by phone and can also be delivered through third-party delivery apps. tajimasandiego.com
The Smoking Gun
In celebration of Father's Day, the downtown restaurant features a steak and Old-Fashioned dinner, priced at $25. Dinner includes a classic New York Strip steak served alongside house cut thick chips, and a Russel's Reserve 10-year-Old Fashioned to sip. Reservations are strongly encouraged. Email info@thesmokinggunsd.com for more information. 555 Market St., San Diego, 619.233.3836. thesmokinggunsd.com
Urban Plates
June 17-21. The chef-driven, fast-casual brand that focuses on delicious and affordable foods made with clean, whole-food ingredients will offer a ribs family meal for Father's Day. Made using Heritage Ribs, the meal includes four half racks of ribs, a large side of roasted old bay potatoes, a large side of harissa corn on the cob, and four slices of grilled rustic bread. $59.95. Various locations. urbanplates.com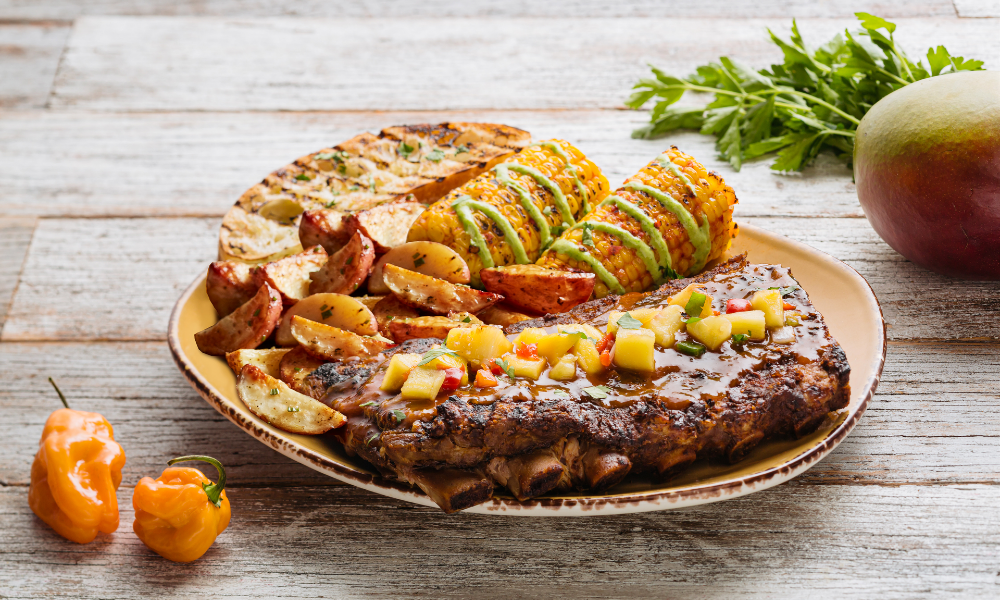 GIFTS
ATYS Contemporary Living Accessories
ATYS is offering beautiful modern shaving sets from England for Father's Day gifts. Designed by Bolin & Webb in England, the ergonomic sleek razor handles are painted in official lotus automobile colors. Available individually or with a cool stand, designed to protect the blade usage life. Open for e-commerce with free shipping. atysdesign.com
Chef's Press Cooking Tool
This vented, weight-adjustable cooking tool was invented and patented by San Francisco chef Bruce Hill and is used by leading chefs across the U.S. Originally designed for professional chefs, the Chef's Press is an essential cooking tool in the kitchen and on the grill. The press acts as a spare hand to hold food down and reduces cooking time by 20-30%. Available online. thechefspress.com
Grain & Grit
Sam the Cooking Guy and Grain & Grit Collective have put together a Father's Day Bundle including Sam's Chimichurri sauce, 'The One' Seasoning Blend, and an exclusive STCG Father's Day shirt. grainandgritcollective.com
Jackalope Arts
For Father's Day, Jackalope Arts is holding a virtual market sale on artisan goods such as soy candles, soap boxes, cocktail mixers, beard oil, artwork, apparel and even premium beef jerky. Jackalope will donate 20% of the proceeds to the nonprofit Advancement Project to support national and local movements toward racial justice. The rest of the proceeds go directly to the artisans themselves. jackalopeartfair.co
The Mixing Glass
Everything dad needs to make the perfect Old Fashioned. The kit includes Elijah Craig Small Batch Bourbon (750 ml), Liber and Co Classic gum syrup (9.5 ounces), Crude "Sycophant" Orange & Fig Bitters, American Barwares Yarai mixing glass, premium Julep strainer, a weighted barspoon, OXO stainless steel mini measuring cup and recipe card. Don't see quite what you're looking for? Call or email info@themixingglassshop.com and The Mixing Glass will customize a cocktail kit for you! $110.99. 714.975.9952. the-mixing-glass.com
The Optimist
Treat your dad to a fresh new wardrobe with vintage watches, tailored knitwear and artisanal accessories. Shoppers will receive 15% off their first purchase by using the code WELCOME15. theoptimistla.com
Photos: Born & Raised, Anne Watson. Cafe Sevilla courtesy Cafe Sevilla. Grain & Grit courtesy Grain & Grit Collective. Rare Society courtesy Chemistry PR.