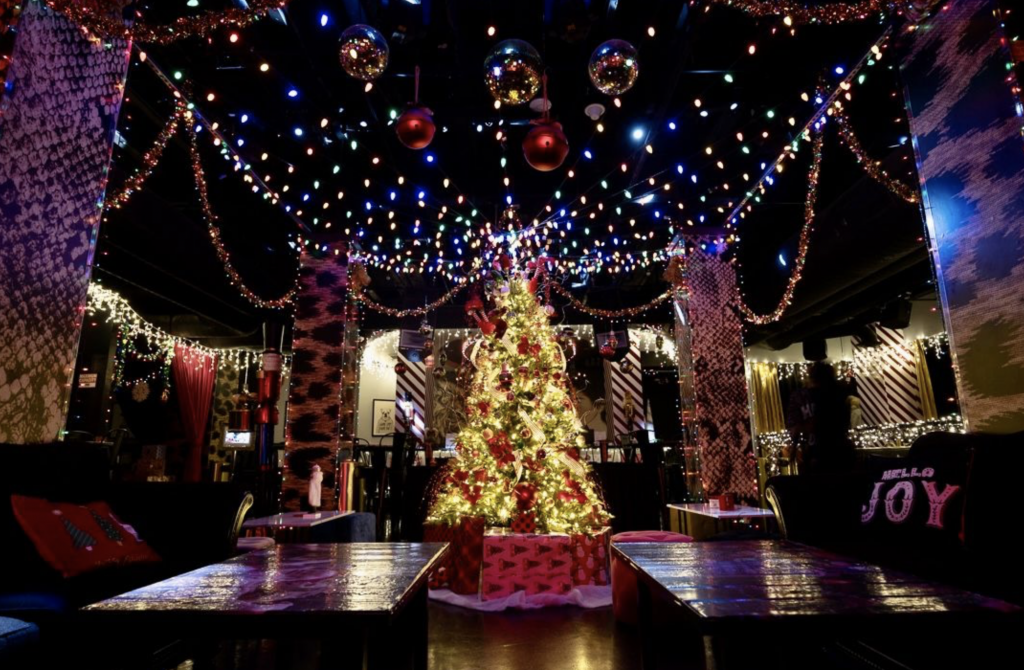 Immersive Nightclub Holiday Experience
Santa is coming to town and he is going in big! Within the historic Gaslamp District of Downtown San Diego, Parq Nightclub introduces a fully immersive pop-up bar holiday experience called Santa's Lair. Guests are invited to Saint Nick's to celebrate the holiday spirit, as the space is surrounded with illuminating lights and nicely wrapped gift boxes from Santa's little helpers. The main centerpiece of course is the Christmas tree in the middle glowing brightly, adorned with shiny red and gold ball ornaments.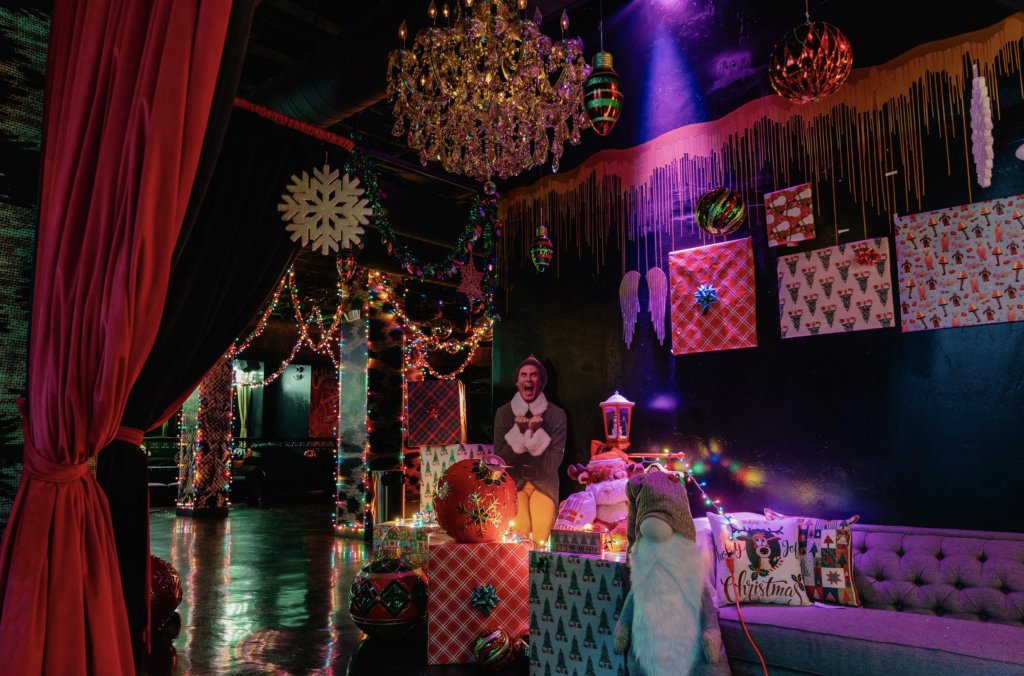 While the venue plays soft melodious music, Santa's Lair will be serving up premium festive sips presented in holiday drink ware. They have fun holiday drinks such as a Not My Buttons – a smooth blend of Grey Goose vodka with St. George spiced pear, gingerbread and cardamon or try the Havana Christmas – a handcrafted libation with Havana Anejo, all Spice and lemon and orange citrus.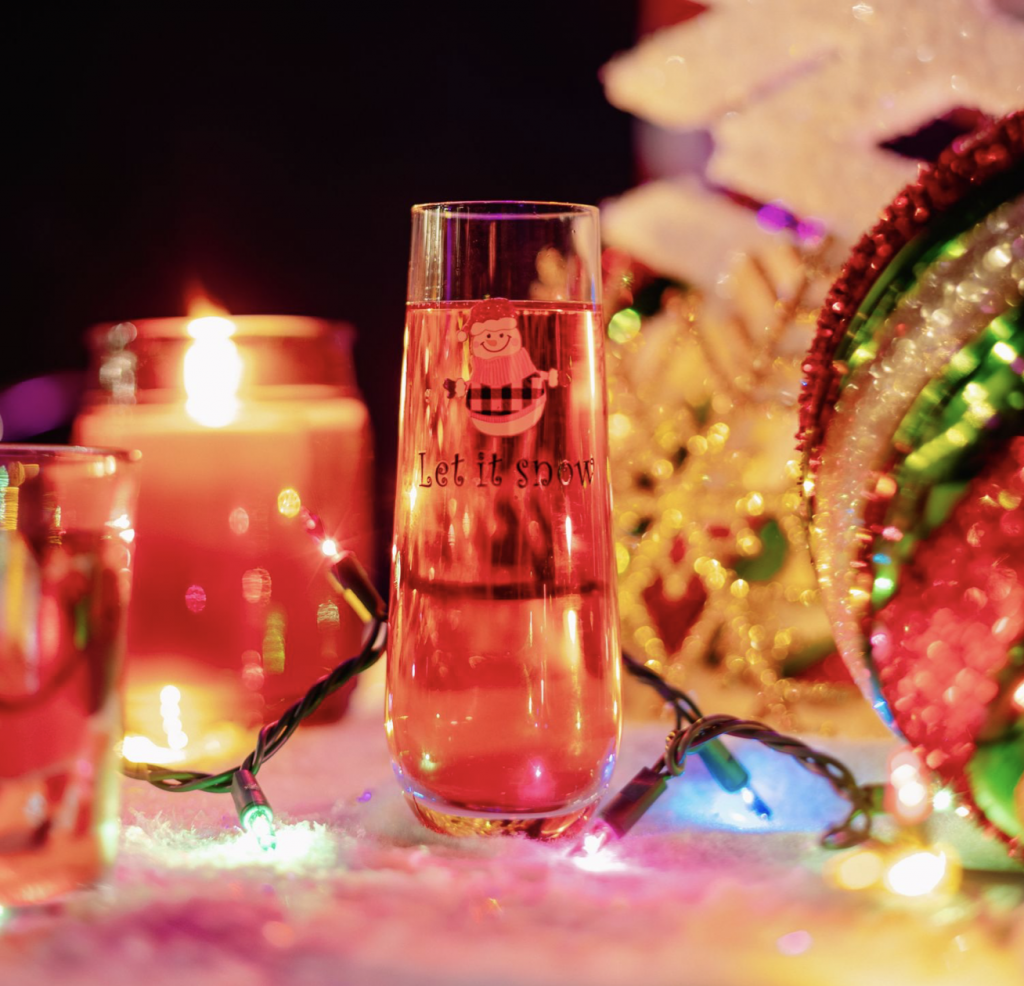 Santa's Lair will also offer savory bites with a curated selection of meats and cheeses to pair with your drink selection. There are also photo opportunities to take throughout the venue, even with Santa's little helpers. So if you and your friends want to have some holiday fun on a night out, come visit Parq Nightclub.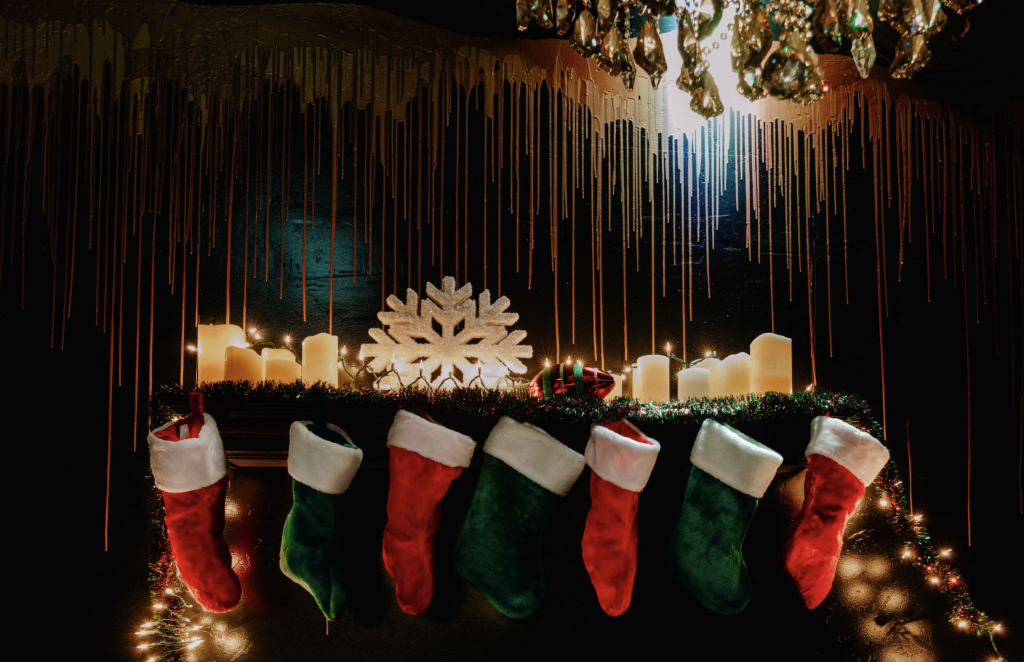 Santa's Lair is open from Friday, November 25 through Friday, December 23 – reservations are now open. The holiday pop-up experience is available for private events and holiday gatherings, please visit https://santaslairsd.com/.
LOCATION:
Inside of Parq Nightclub – at Lair Nightclub
615 Broadway San Diego, CA 92101
HOURS OF OPERATION:
4:00 p.m. to 10:00 p.m. Thurs-Saturday
WEBSITE:
TICKET LINK:
www.seetickets.us/SantasLairbyParq
Pictures courtesy of Parq Nightclub