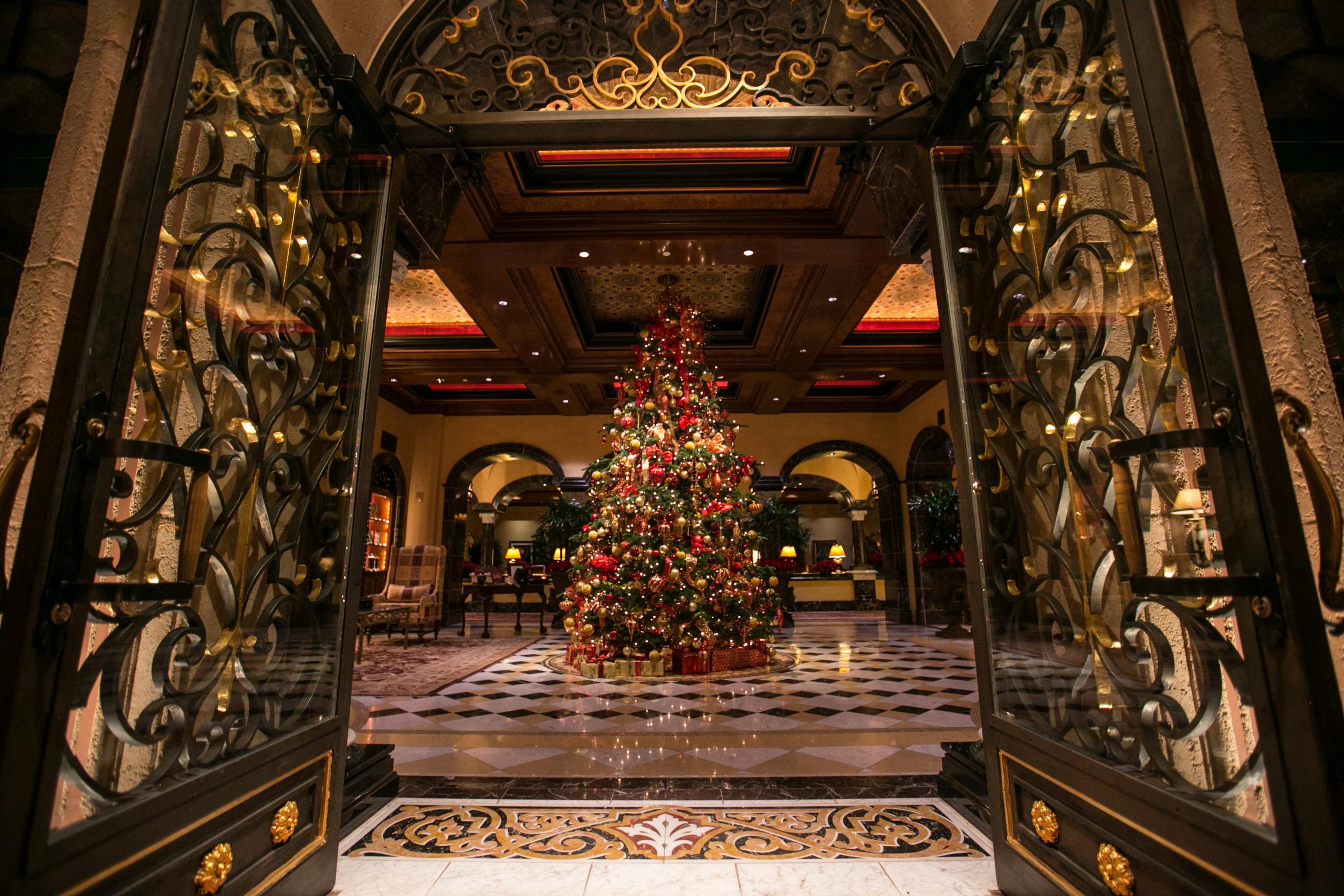 Find out where to dine in San Diego on Christmas Eve and Christmas day in our 2016 Christmas Dining Guide.
Edited by Madelyn Harris
The Westgate Hotel | Downtown 
Dec. 24-25. The festively decorated hotel serves as the perfect backdrop for you and your loved ones. Enjoy a refined four-course dinner in the Westgate Room or indulge in a Christmas Day holiday buffet. The menu in the Westgate Room will be served at 6 p.m. on Christmas Eve and beginning at 11 a.m. on Christmas morning for $69. The buffet will be served in the Le Fontainebleau Room on Christmas Day from 11 a.m. to 6 p.m. for $85.1055 2nd Ave, downtown.
JSix | Downtown 
Dec. 25. Let chef Anthony Sinsay do the cooking for you this year. Enjoy a delicious Christmas dinner at Jsix with some of Sinsay's Filipino-inspired holiday favorites. The dinner will feature specials such as herb butter roasted turkey and whipped Yukon gold potatoes. Satisfy your sweet tooth with desserts like warm cranberry cake served with vanilla ice cream or Kabocha pie served with nutmeg chantilly and pomegranate reduction to top off the night. The cost is $65 per person and reservations are recommended. 616 J St., downtown.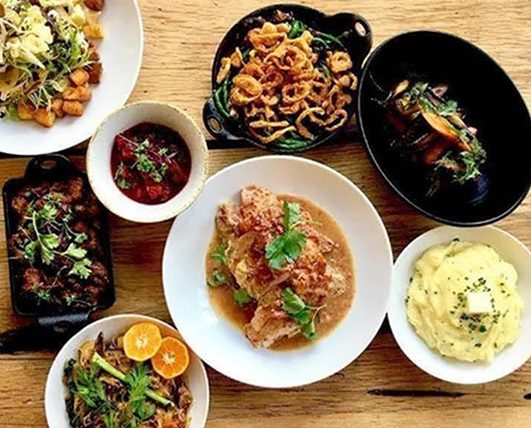 Decoy Dockside Dining | San Marcos 
Dec. 24-25. Celebrate over a three-course family-style holiday meal paired with beautiful views of Lake San Marcos. The dinner is $65 per person, $20 wine pairings, $30 per person for children 12 & under. 3 p.m. to 8 p.m. 1035 La Bonita Dr, San Marcos.
The US Grant | Downtown
Dec. 24-25. There's something for everyone this Christmas season at the US Grant. In addition to spectacular holiday meals, the hotel will play host to the Lamb's Players presentation of "An American Christmas" for the second year in a row. The US Grant is offering a Christmas Eve and Christmas Day dinner from 5:30 p.m. to 9 p.m. The five course dinner will be served for $95 per person, or $130 with wine pairings. 326 Broadway, downtown.
Tidal at Paradise Point | Mission Beach 
Dec. 25. Celebrate the holiday by indulging in a three-course Christmas dinner created by executive chef DJ Tangalin. Christmas dinner highlights include seafood sinigang, pork and veal lumpia, molasses and apple glazed ham, wood roasted lamb loin, maple leaf duck breast, garlic and herb roasted prime rib and more. In addition, specialty holiday desserts include horchata panna cotta, and eggnog creme brûlée. Enjoy three-courses for $65 with optional $25 wine pairings; $32 for kids, excluding tax and gratuity. 3-8 p.m. 858.490.6363. 1404 Vacation Rd., Mission Bay.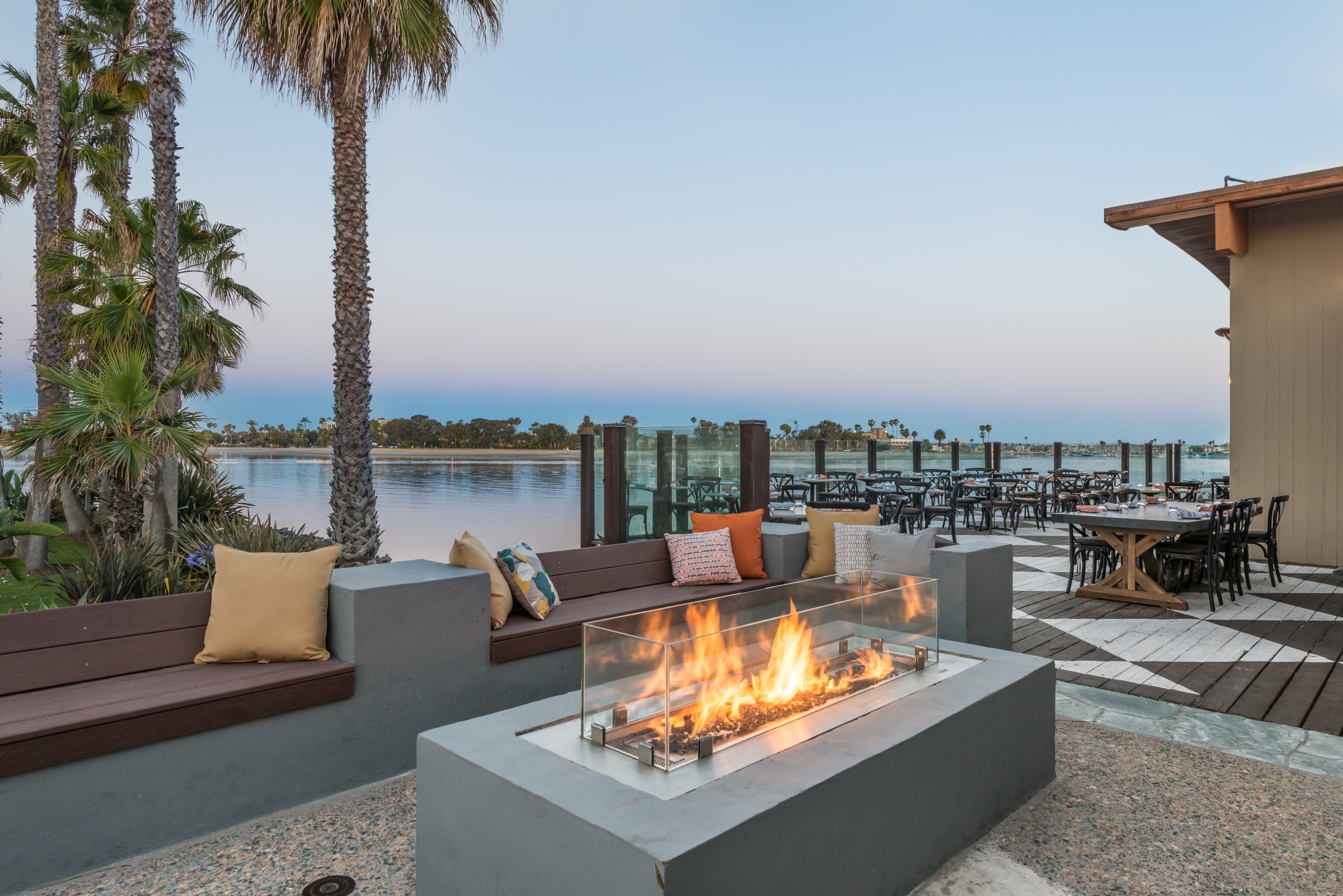 Manchester Grand Hyatt | Downtown
Dec. 24-25. Make this season one to remember with dazzling views of San Diego Bay's sparkling waters and the following delectable dining options at the Manchester Grand Hyatt:
Seaview: From 11 a.m. to 4 p.m., guests can enjoy Seaview's Christmas Day Buffet menu for $69.94 for adults and $32 for children ages 6 to 12. Complete with a raw seafood bar, meat carving station, ravioli station and more. Please call 619.358.6735 for reservations.
Sally's Fish House & Bar: Delight in the Grand Breakfast Buffet at Sally's Fish House & Bar from 6:30-11 a.m. The waterfront eatery will also be offering a Christmas dinner special $44 per person, complete with salt and herb crusted prime rib, steamed king crab legs, bourisn cheese mashed potatoes and more. Please call 619.358.6740 for reservations. 1 Market Pl, downtown.
Bellamy's | Escondido 
Dec. 24. With an array of traditional yet unique holiday favorites, executive chef Jonathan Freyberg has curated an exclusive Christmas Eve menu fit for every palate. Standout dishes include porcini mushroom ravioli, lobster and seafood stew, mustard crusted pork chop and Mont Blanc bouche de noel. For $65 per person, guests can indulge in three delicious courses with the option to enhance the experience with additional wine pairings. 417 W Grand Ave, Escondido.
Hornblower Cruises | Downtown
Dec. 24-25. Join Hornblower Cruises & Events for a Christmas celebration to remember. You'll be greeted by holiday carolers during boarding and will enjoy a traditional holiday buffet while you view the calm waters and beautiful scenery of the San Diego Bay. For brunch, boarding times is 11 a.m., with the cruise lasting from 11:30 a.m.-1:30 p.m. Dinner times vary. Brunch starts at $64.95 per adult and dinner starts at $92.95 per adult. Purchase tickets online or by phone: 619-686-8715. 970 N Harbor Dr., downtown.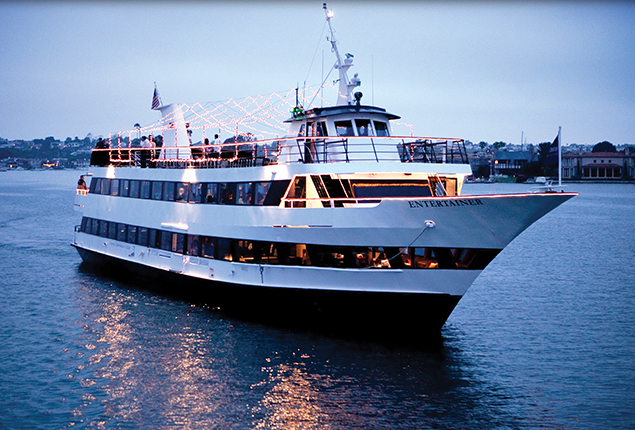 Ponsaty's | Rancho Santa Fe  
Dec. 24. Guests will experience an elegant three-course menu on Christmas Eve. Appetizers include Mexican wild shrimp cocktail, Maine lobster bisque "en croute" or crispy lamb sweet breads. Entrée options include Tasmanian trout, Guinea hen breast stuffed with foie gras or baked Maine lobster. For dessert indulge in the Mont Blanc, joconde biscuit or chestnut and chocolate mousse prepared by pastry chef Bruno Albouze. Dinners are priced at $75 per person and $30 corkage fee (maximum two bottles per table). Reservations required. 6106 Paseo Delicias, Rancho Santa Fe.
Catamaran Resort Hotel and Spa | Mission Beach 
Dec. 25. Gather at the Catamaran on Christmas Day for the Holiday Brunch Buffet taking place in the upstairs ballroom overlooking Mission Bay. This feast offers a cheerful selection of favorites like glazed ham, prime rib, roast turkey, cornbread and stuffing alongside modern main courses of poached chilled salmon, snow crab and winter greens. A children's buffet ensures little ones have plenty of kid-friendly choices, and all will enjoy festive live piano entertainment throughout the afternoon. Adults are $54, children (ages 5-11) cost $25, and kids under 5 eat free. 3999 Mission Blvd., Mission Beach.
Addison at the Fairmont Grand Del Mar | Del Mar
Dec. 24. Relais & Chateaux grand chef William Bradley's Christmas Eve at Addison will feature a symphony of holiday-inspired flavors over seven unforgettable courses, including coquilles St-Jacques, cote de porc buche de noel. Seatings are available from 5:30 to 8:30 p.m. Only the seven-course menu will be available for $275 per person or $495 per person with wine pairings. 5300 Grand Del Mar Ct., Del Mar.