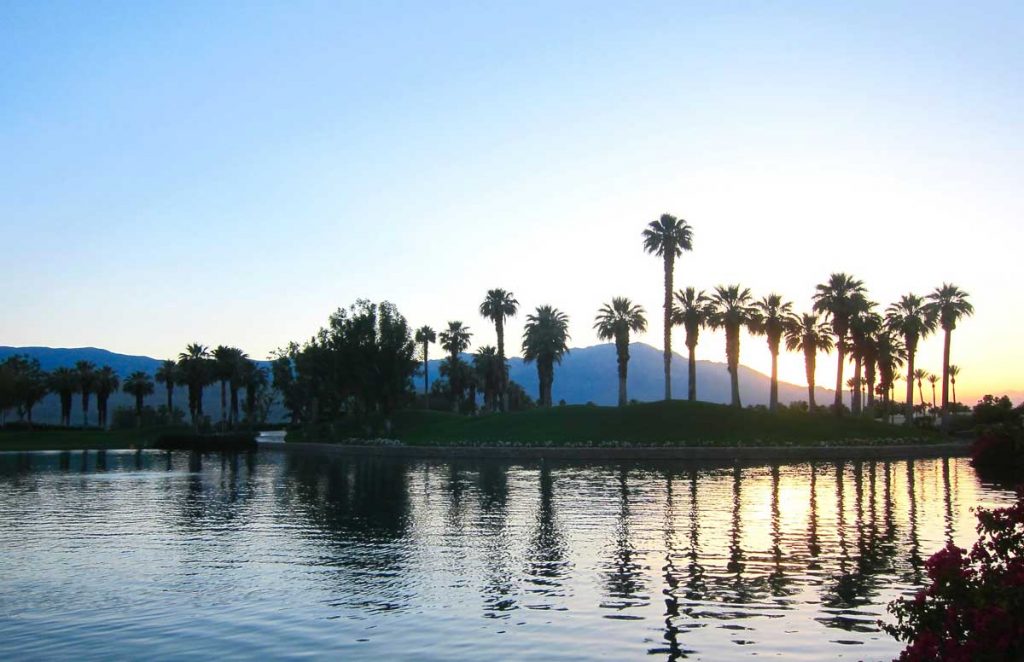 Explore the restaurants of Greater Palm Springs with special prix-fixe meals from June 3-12.
By Jean Trinh
For a little culinary getaway out in the desert, Greater Palm Springs Restaurant Week returns for 10 days from June 3-12. Celebrating the event's 10th anniversary, the Greater Palm Springs Restaurant Week Association has organized prix-fixe meals for dinner—specially priced from $28 to $48—at over 100 restaurants, as well as discounts at resorts and on activities, including spas and city tours.
Here are some of our favorite Restaurant Week eateries and things to do in Palm Springs while you're out there. Make sure to book your reservations ahead of time as these tables could fill up. For more information on Greater Palm Springs Restaurant Week, visit visitgreaterpalmsprings.com/restaurantweek
Palm Springs Restaurants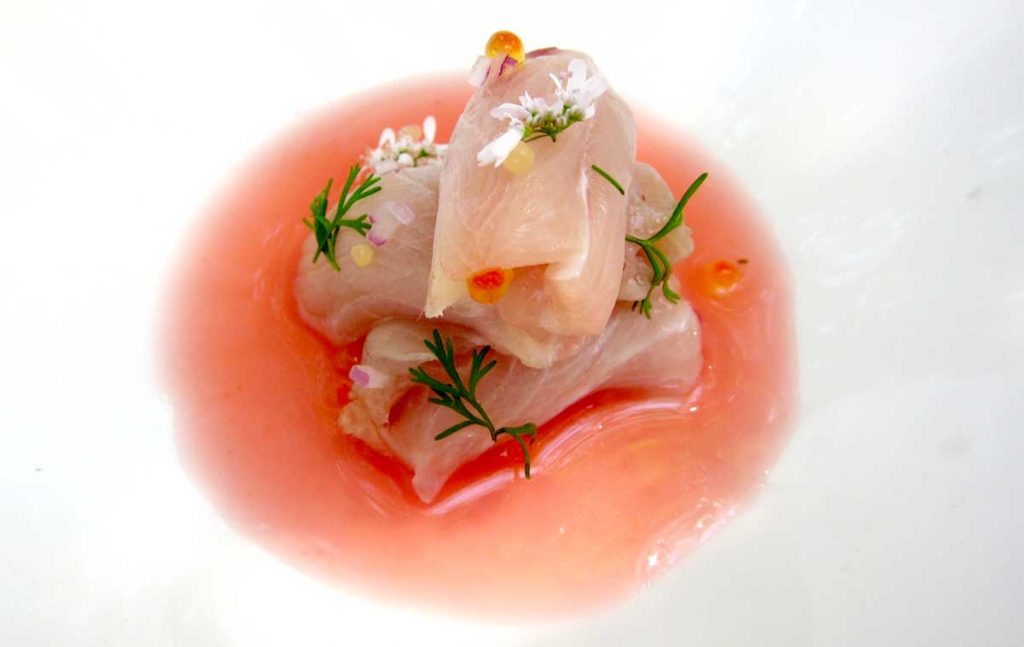 SO.PA
Tucked away in the sleek and sexy L'Horizon Hotel and Resort in Palm Springs, you can get your alfresco dining on at SO.PA. While you sit outdoors under trees with hanging light bulbs, you can treat yourself to the gourmet food helmed by Chris Anderson, a Michelin-starred chef who was formerly at Chicago's famed Alinea. Think dishes like a beautifully plated hamachi ceviche topped with citrus coriander flowers, or a melt-in-your-mouth braised short rib sitting on a pea puree. ($48/pp) 1050 E. Palm Canyon Drive, Palm Springs. 760.323.1858. Menu Info.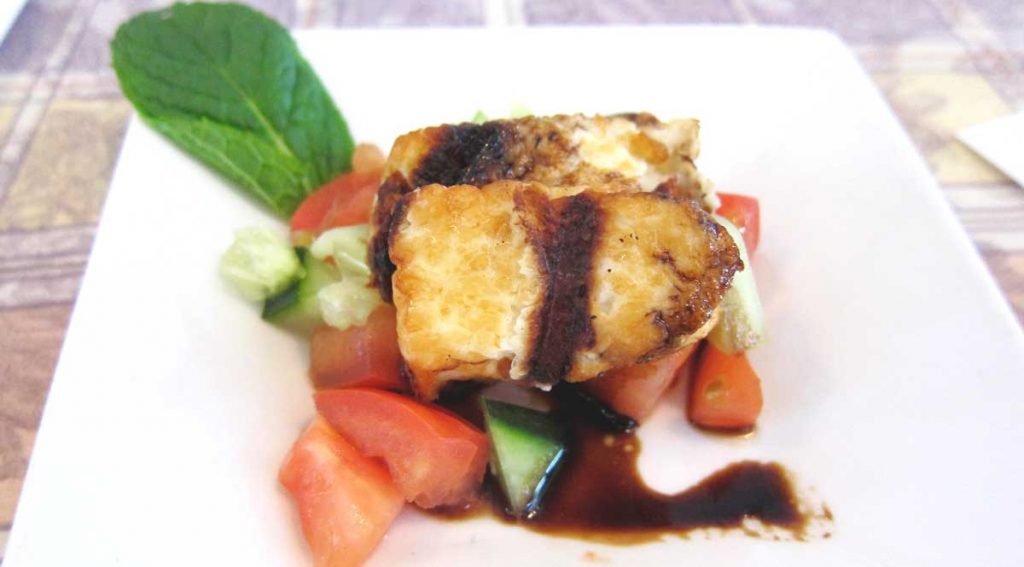 Koutouki Greek Estiatorio
Koutouki Greek Estiatorio restaurant is a newcomer to the Palm Desert scene — only having been open for less than a year. Everything about this place is cozy and casual: Leafy plants and little, yellow lights hang from the ceiling of this family-run eatery. The dishes embody comfort food and are as authentically Greek as it gets. For Restaurant Week, you can sate your cheese cravings with grilled halloumi. There's also a decadent vegetarian moussaka with a rich, Béchamel sauce, and fall-off-the-bone roasted lamb shank. Make sure to leave room for dessert — the baklava is to die for. ($28/pp) 73675 Highway 111, Palm Desert. 760.834.8221. Menu Info.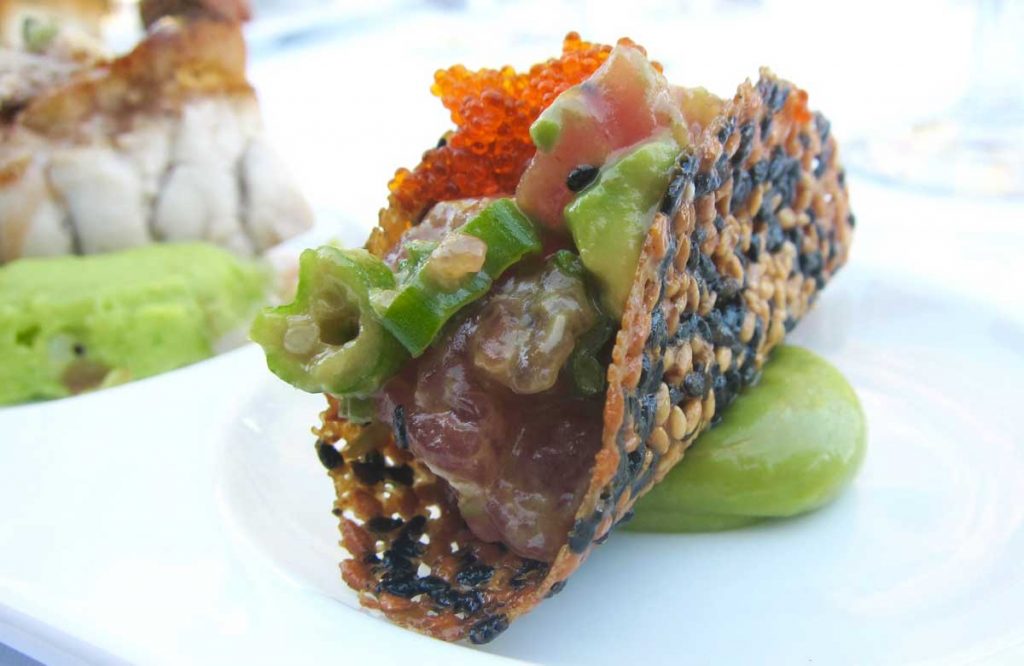 Copley's on Palm Canyon
Get the chance to experience a piece of old Hollywood while dining at Copley's on Palm Canyon, which occupies the guesthouse on actor Cary Grant's former estate. While dining in the guesthouse is romantic and cozy, we personally love the outdoor space, which has a fantastic view of the mountains, surrounded by beautiful landscaping. Owner and Executive Chef Andrew Manion Copley — whose resume includes Ritz Carlton restaurants in Maui and San Francisco — brings his modern take on American cuisine, like Hawaiian ahi tuna stuffed in a delicate sesame-miso "taco shell," or duck breast wrapped in prosciutto. ($38/pp) 621 N. Palm Canyon Drive, Palm Springs. 760.327.9555. Menu Info.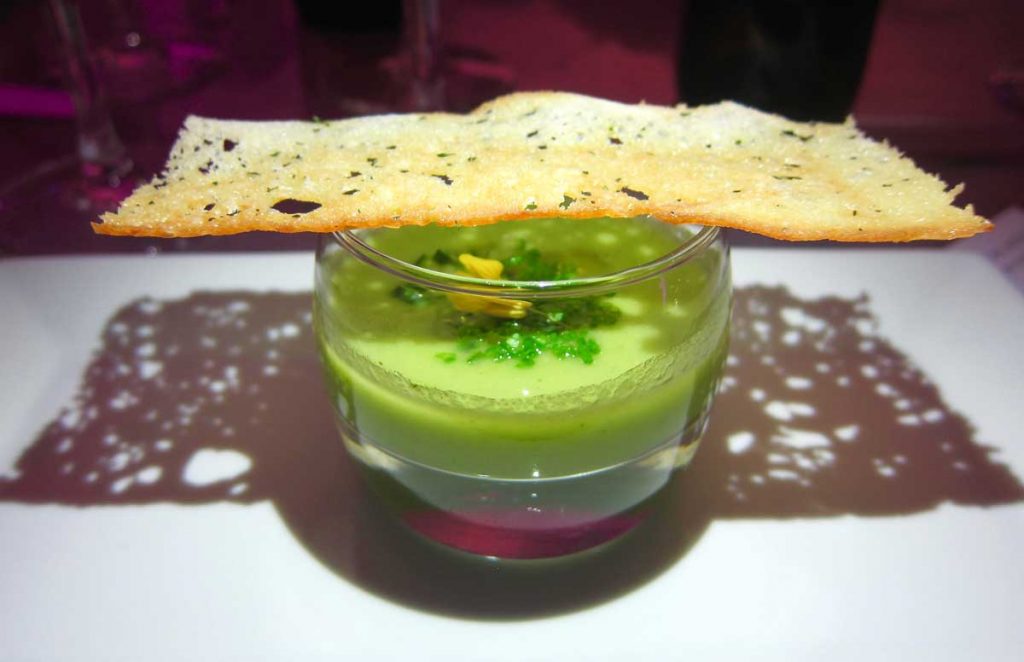 Rockwood Grill
If you want to luxuriate in pure opulence, getting a reservation at Rockwood Grill is the way to go. Situated inside the gorgeous JW Marriott Desert Springs Resort & Spa, restaurant guests get to take a gondola ride to Rockwood Grill, while passing by a flamboyance of flamingos. Dine on the innovative dishes created by Executive Chef Thomas Horner, whose Restaurant Week menu includes a green gazpacho soup with pepita and pomegranate seeds and heartier fare like grilled swordfish paired with an asparagus puree. ($38/pp) 74855 Country Club Drive, Palm Desert. 760.341.2211. Full menu to come soon.
Trio
Trio is an homage to the swinging '60s, with vibrant orange decor and Shag artwork adorning the walls. The lively restaurant already normally has a great bang-for-your-buck $19 prix-fixe lunch, but during Restaurant Week, they're expanding it to a $28 dinner prix-fixe. Get a chance to sample their roasted halibut complemented by Israeli couscous and Harris Ranch steak served with chimichurri sauce. There are also vegetarian options available. ($28/pp) 707 N. Palm Canyon Drive, Palm Springs. 760.864.8746. Menu Info.
Johannes Restaurant
You may not think of Palm Springs as being a destination for Austrian cuisine, but it is with Johannes in the mix. The unpretentious restaurant serves a modern and sophisticated take on Austrian and European fare. While the eatery may be known for its cheese spaetzeln and schnitzel, its Restaurant Week menu focuses on its more elevated dishes like marinated duck breast accompanied by a blackberry cassis reduction, and pork chop crusted in pretzel and horseradish. ($48/pp) 196 S. Indian Canyon Drive, Palm Springs. 760.778.0017. Menu Info.
Mr. Lyons Steakhouse
The swanky and old-school Mr. Lyons Steakhouse is a spot where we'd imagine the Rat Pack would dine. Just like the vibes of this place, its Restaurant Week menu highlights the classics like filet Mignon and prime rib, and for dessert sticky toffee pudding. If you have some extra time, make a stop next door at its sexy and moody bar Seymour's for some expertly made craft cocktails. You might even catch a black-and-white movie playing on its screen behind the bar while you sip on a whiskey cocktail—we suggest the Kikori Crusta. ($38/pp) 233 E. Palm Canyon Drive, Palm Springs. 760.327.1551. Menu Info.
Catalan Mediterranean Restaurant
Catalan is the type of Mediterranean restaurant that seamlessly melds California ingredients into Spanish and Italian cuisine. And you can taste the quality in the ingredients — with meats from heralded purveyors like Snake River Farm — in Chef Drew Davis' dishes. Expect dishes like paella that's chock full of chorizo, clams and shrimp; and Jidori chicken that's been brined for 24 hours. As for dessert, you can get your hands on fruit-filled empanadas and saffron-laced custard. ($28/pp) 70026 Highway 111, Rancho Mirage. 760.770.9508. Menu Info.
Things to do in Palm Springs
Palm Springs Aerial Tramway
Here's a great way to see Palm Springs from a different angle — soaring from up above, at an elevation of over 8,500 feet. On the Palm Springs Aerial Tramway, you get breathtaking, 360-degree views of Mt. San Jacinto and Chino Canyon as you ride in a tram car that rotates. Once you get to the station at the top, you get to soak in more views from the observation deck, wine and dine at the lounge and restaurants, check out the natural history museum and watch short documentaries. (Adults $25/pp) One Tram Way, Palm Springs. 760.325.1391. Discount ticket info.
Spa Treatments
Get pampered in between meals at spas and resorts during Restaurant Week, when select locations will be offering discounts and deals on massages and facial packages, like Miramonte Resort & Spa in Indian Wells and Omni Rancho Las Palmas Resort & Spa in Rancho Mirage. Find more offers HERE.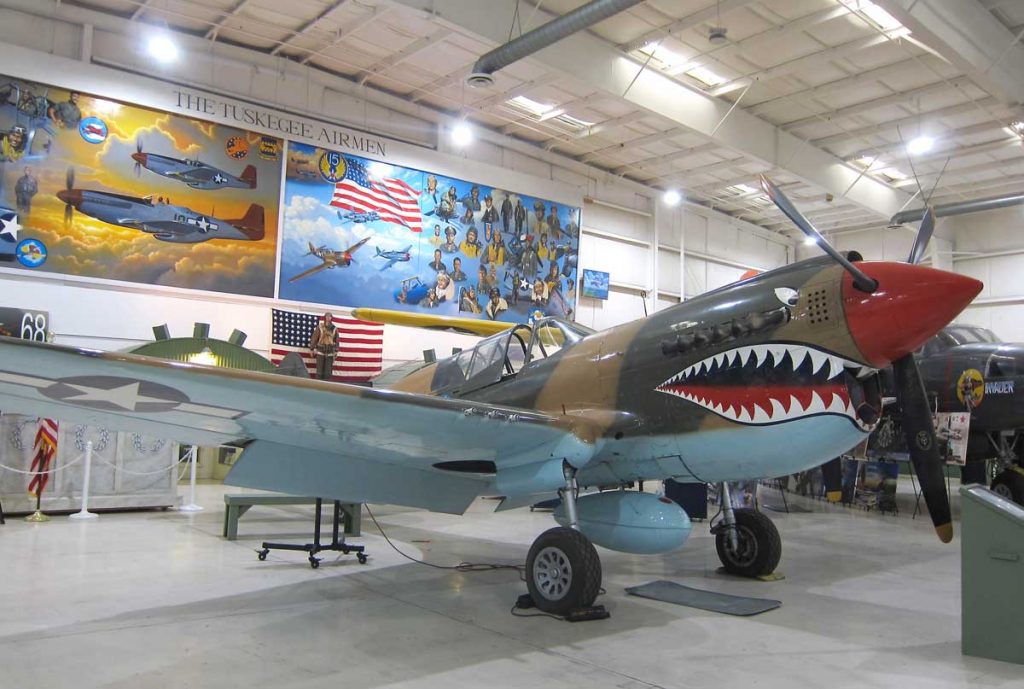 Palm Springs Air Museum
Don't think that this is just some boring old air museum — it's much more than that, even for folks who aren't plane enthusiasts. The museum houses an impressive collection of WWII aircraft, as well as fighter planes used in the Vietnam and Korean wars. But what makes this place extra special are the docents and volunteers who are war veterans — many of which have flown the planes displayed in the hangars. You get the chance to hear about their experiences firsthand. (Adults $16/pp) 745 N. Gene Autry Trail, Palm Springs. 760.778.6262. Discount offer to come soon HERE.
Escape Room Palm Springs
For a unique kind of experience, there's nothing quite like escape rooms, where you and a group of people get "locked" in a room, working together to solve puzzles to make it out. Over at Escape Room Palm Springs, they have four differently themed rooms, from supernatural- to one that is Titanic-themed. Don't worry, though; you don't really get locked in, and the rooms aren't scary. Just focus on the puzzles with your group and get bragging rights when you "escape"! ($30/pp) 560 S. Williams Road, Palm Springs. 760.779.8888. escapeps.com
Jean Trinh is a freelance food and entertainment writer, whose work has appeared in VICE, LA Weekly, LAist and The Daily Beast. Follow her on Instagram, Twitter and her website.