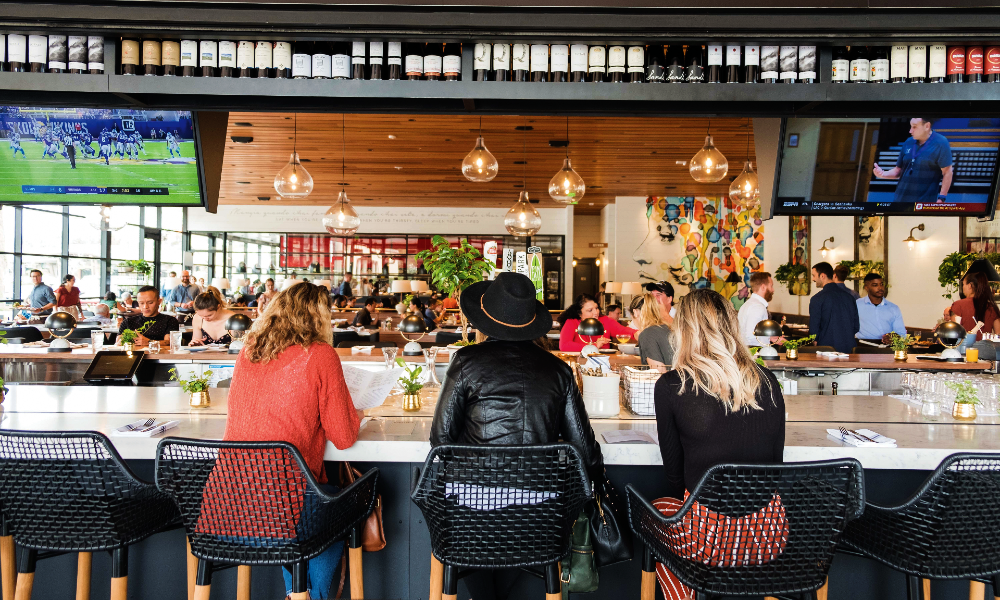 GO AHEAD AND SHOP 'TIL YOU DROP … and then drop in for an elevated culinary experience to refuel. "Mall dining" has evolved well beyond food courts and uber-fast food, and San Diego County's two biggest shopping centers—Fashion Valley Mall and Westfield UTC—continue to add interesting and diverse new eateries as delicious proof. We rounded up a few of our favorites that are further solidifying these landmark properties as lifestyle centers—serving as hubs for retail therapy and, now, dynamic dining destinations.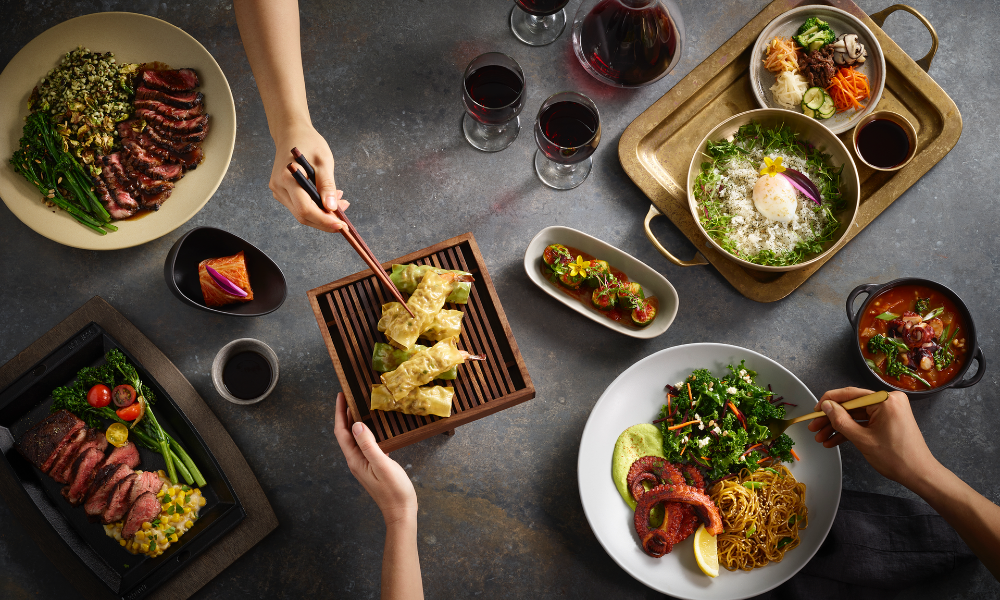 FASHION VALLEY MALL
7007 Friars Road, Mission Valley
Concept & Cuisine » A new "fine-casual" outpost serving Korean-inspired fare— centered on Korean grill, small plates, sizzling hot stone bowls and Korean cocktails.
Decor & Vibe » Counter-service ordering in a modern, linear space punctuated by clean lines, warm woods, banquettes and communal seating.
Must Try » The beef and vegetable mandu (Korean-style dumplings), the BBQ platter and the honey-soy fried chicken.
Concept & Cuisine » Lives up to its name with street-style tacos and modern Mexican dishes, an expansive tequila and mezcal selection, specialty cocktails and dessert.
Decor & Vibe » A bright, cheery, nearly 5,000-square-foot indoor/outdoor bar and restaurant with an umbrella-covered patio.
Must Try » The Snake River wagyu carne asada tacos, the grilled Mexican street corn and the Mexican chocolate tiramisu.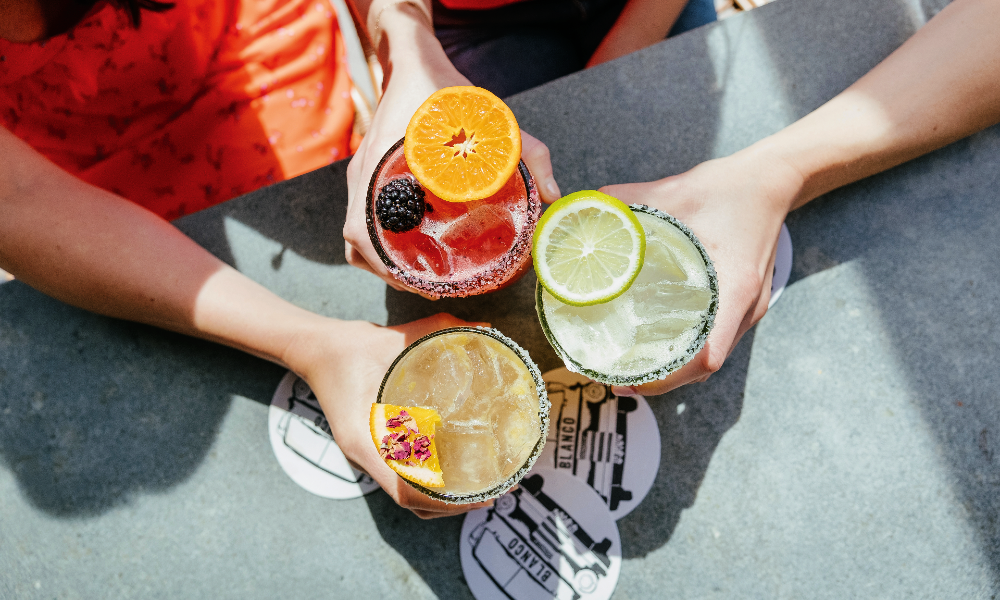 Concept & Cuisine » Handmade-fromscratch pastas, small plates, salads, pizzas and Italian cocktails for lunch and dinner; plus weekend brunch.
Decor & Vibe » Contemporary and bustling, with a sleek bar, wood-paneled ceilings, indigo- upholstered seating, urban wall murals and a crowd of stylish shoppers, post-work professionals and those on casual dates.
Must Try » The chef's daily pizza, the tagliatelle pasta with Bolognese, and the Apricot Limonata cocktail.
MORE OPTIONS
So Sushi
An elevated sushi lounge serving nigiri, sashimi and specialty rolls.
Stacked
A fun, modern eatery with a full bar, where guests can customize their own burgers, sandwiches, pizzas, salads, shakes and much more via an iPad located at every table.
True Food Kitchen
A spacious, health-driven restaurant and bar with locally sourced, seasonal dishes and gluten-free/vegan options.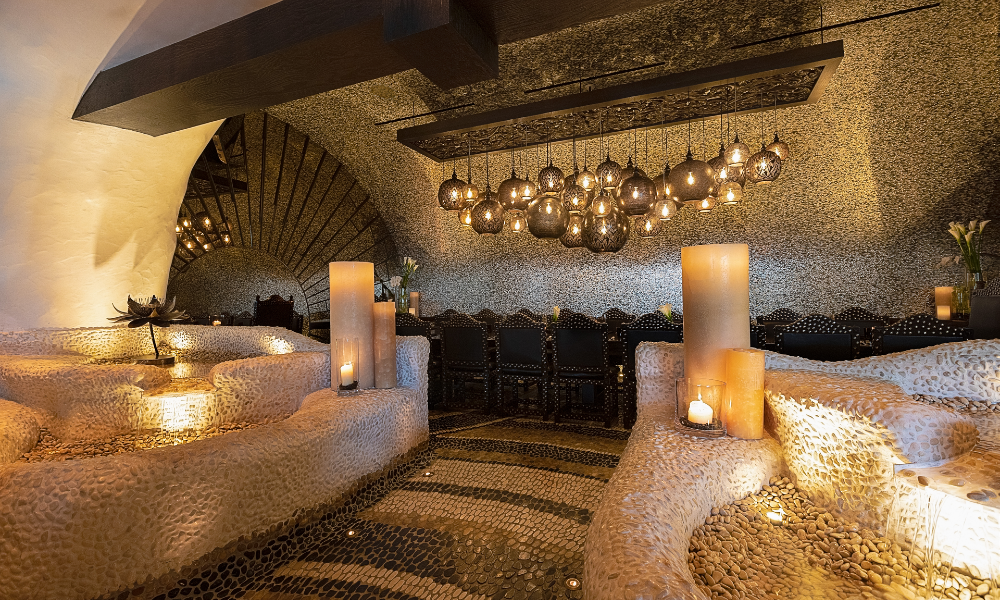 WESTFIELD UTC
4545 La Jolla Village Drive, UTC
Concept & Cuisine » Fine Mexican dining in an elegant, almost resort-like restaurant and lounge—serving premium steaks, Maine lobster enchiladas and Mexican prawns bathed in wine sauce and garlic butter.
Decor & Vibe » Sophisticated and usually packed—complete with a massive, rope-like light feature glittering over the main bar, lush greenery, modern fountains, mosaic tiling and stylish patrons sipping signature Javier's margaritas.
Must Try » Hands down, the carnitas plate— slow-cooked, succulent pork meat that is pan-fried to crispy golden perfection, served on the bone with a side of hand-ground tortillas.
Concept & Cuisine » A casual, all-outdoor bistro serving New Zealand-style dishes, grass-fed burgers, hearty salads, shareable plates, house-made sangria and craft cocktails.
Decor & Vibe » A lush garden patio with a bar, outfitted with striped pagoda umbrellas offering shade; ivy, ferns, tillandsias and Madagascar jasmine inspired by New Zealand's natural landscape; and whimsical lighting and fixtures that model honeycomb and beehives.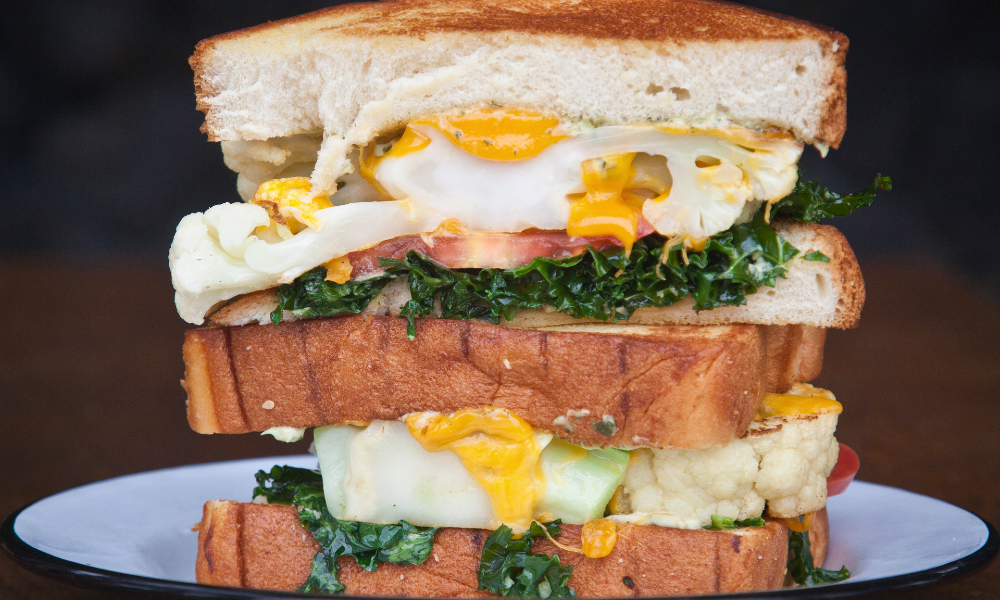 Concept & Cuisine » A contemporary Taiwanese dining hall that commands lines out the door daily—famous for its dumplings, buns, noodle soups and fried noodle dishes.
Decor & Vibe » Casual, lively and loud—with a glass-enclosed prep room up front where guests can watch the culinary staff prepare dumplings, buns and more.
Must Try » The sweet and sour pork baby back ribs; truffle and kurobuta pork soup dumplings; and noodles with sesame sauce.
Concept & Cuisine » A chic diner serving seasonal comfort food with a gourmet twist, cocktails and brunch daily.
Decor & Vibe » A swanky 1950s-inspired decor, sans pretense—with a linear bar and chartreuse-upholstered bar stools, booths and banquettes; plus a covered patio.
Must Try » The famous maple-bacon doughnuts, salted caramel pork ribs, and truffled deviled eggs.
MORE OPTIONS
Tocaya Organica
Stylish, fast-casual, indoor/outdoor eatery for healthy Baja fare with plenty of vegan options—from salads to bowls, tacos and burritos—plus a full bar.
Larsen's Steakhouse
Upscale steakhouse chain known for its prime dry-aged steaks, seafood and vast wine selection.
The Winery Restaurant & Wine Bar
A boutique wine country experience—with tastings, pairings, flights, elegantly plated California cuisine, a quaint patio lounge with fire pits, and climate-controlled cellars that guests can tour.
Photos: North Italia, Bibigo Kitchen & Blanco Tacos + Tequila all courtesy images. Javier's credit SNAPTASTE. Queenstown Bistro by Jarnard Sutton.