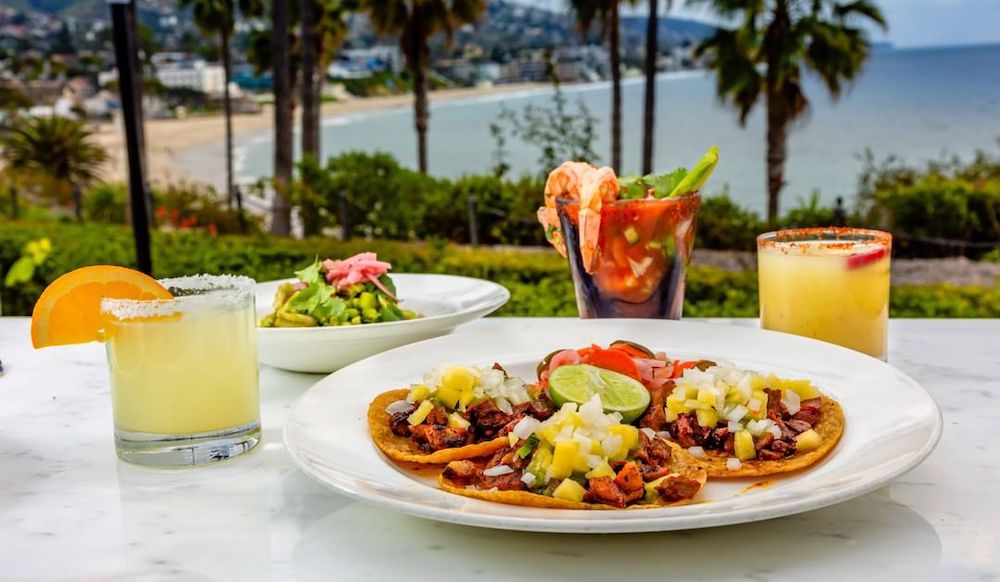 Make your Cinco de Mayo (and Taco Tuesday!) an at-home fiesta. With options available for pickup or delivery, there is no excuse not to toast in celebration with a margarita in hand. Salud!
Cafe Coyote (San Diego)
Take home curated party packs with all of your Cinco de Mayo party needs—right down to the party favors! Packages offered include a Corona Shot pack, a Coyote House Party pack that comes with margaritas and snacks and a Make-Your-Own Fiesta Margarita pack. Celebrate virtually with the Virtual Fiesta hosted by the Historic Old Town Community Foundation and receive special demos and an exclusive interview with Cafe Coyote's co-founder. 2461 San Diego Ave., San Diego, 619.291.4695. cafecoyoteoldtown.com
Descanso Restaurant (Costa Mesa)
For those with a family of four to six, Descanso is offering Cinco de Mayo family platters that can feed your party. The first 25 platters ordered will come with a 4-pack of assorted mini fiesta donuts provided by Miss Mini Donuts. Don't forget to ask about Cinco de Mayo Margs; they're serving one liter margaritas in a signature Descanso bottle. Noon-9 p.m. 1555 Adams Ave., Suite 103, Costa Mesa, 714.486.3798. descansorestaurant.com
Las Brisas (Laguna Beach)
Get the taste of Mexico with a special Cinco de Mayo meal package crafted to be enjoyed by three to five people. Priced at $75, this meal pack comes with guacamole, chips and salsa, Caesar salad, six tacos of your choice (sautéed shrimp, grilled rockfish, carne asada or mushroom) and a pitcher of margarita. 361 Cliff Drive, Laguna Beach, 949.497.5434. lasbrisaslagunabeach.com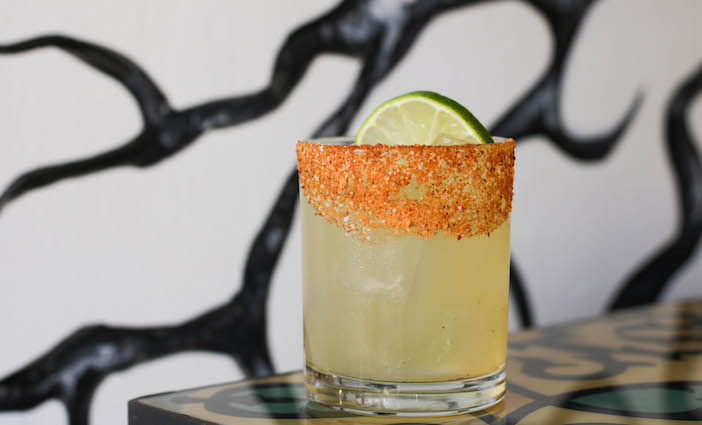 Madre (Multiple locations)
Receive three premium tacos and a margarita (Madre's classic or smokey margarita) of your choice for only $16. Premium tacos such as carnitas with quesillo, pico de gallo, guacamole, cilantro and chile de agua as well as vegetarian options like the Cauliflower Taco are among the tasty options. Is one margarita not enough? Pick up a 32-ounce growler of Por Favor Mexican IPA to complete your Taco Tuesday Cinco de Mayo meal. madrerestaurants.com
Miguel's Restaurants (Multiple locations)
In honor of Cinco de Mayo, Miguel's is offering special deals like its' mouthwatering bean, rice and cheese burritos for just $1.99 at Miguel's Jr., and Miguel's California Mexican Cocina offers a la carte burritos and Pop's burritos for $8. Both locations are open for curbside pickup and delivery. miguelsjr.com | miguelsrestaurant.com
Petite Taqueria (Los Angeles)
For only $89, you can order a complete Cinco do Mayo celebration for four with a build-your-own taco pack along with tortilla chips, guacamole, pico de gallo, salad, refried beans, Spanish rice and dessert. Wash it all down with Petite Taqueria's festive cocktails, Smokin' Greens and Papa Viejo. Preorder by Saturday, May 2. 755 N. La Cienega Blvd., Los Angeles, 310.855.7223. petitetaqueria.com
Rockin' Baja Lobster (San Diego)
Known for its Puerto Nuevo-style lobster dinner Rockin' Baja Lobster, this coastal cantina is offering several special packages in honor of Taco Tuesday's Cinco de Mayo. Order a Cinco de Mayo pack so you can follow along to the food and drink demos being offered as part of the Virtual Fiesta hosted by the Historic Old Town Community Foundation. San Diego, 619.291.4903. rockinbaja.com
Slab (Los Angeles)
Build your own taco with chopped brisket and pulled park, pineapple salsa, roasted tomato salsa, tortillas, Spanish rice, beans and other fixings. Add on a growler of Bud including the Michelada mix. Preorder by Saturday, May 2. 8136 W. 3rd St., Los Angeles, 310.855.7184. slabbarbecue.com
Social Kitchen + Craft Bar (Costa Mesa)
Want to celebrate Cinco de Mayo outside of the house? Social Kitchen + Craft Bar, Los Sundays Tequila and Chronic Tacos are teaming up to host a drive-thru party where attendees can celebrate in the safety of their cars at Social's Costa Mesa location. Highlights include music, tacos and Social's Anti-Social cocktails. 2-8 p.m. 512 W. 19th St., Costa Mesa, 949.642.2425. socialrg.com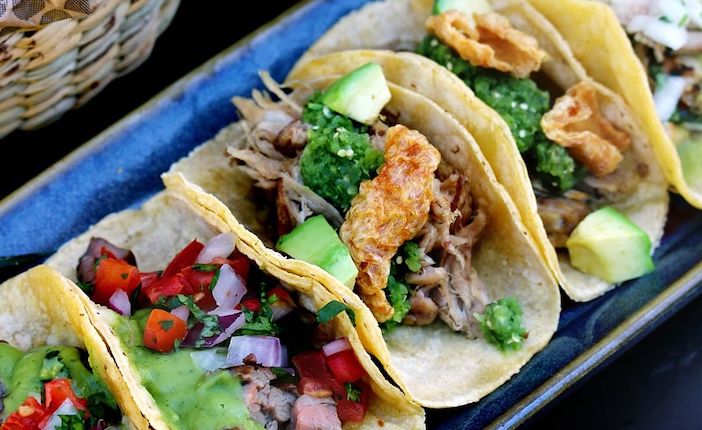 Sol Mexican Cocina (Newport Beach)
Share a taste of Baja with a family fiesta that includes naked guacamole, TJ Caesar salad with chicken and street tacos of your choosing—grilled chicken, carnitas or black bean sweet potato. Wash it all down with a pitcher of house margarita. 251 Pacific Coast Hwy., Newport Beach, 949.675.9800. solcocina.com
Solita Tacos & Margaritas (Huntington Beach)
Celebrate the annual fiesta with Solita's festive package that feeds three to five people for $65, available for takeout, delivery and curbside pickup. In addition to four festive sombreros, the package includes Solita guacamole, ensalada ranchera, street taco six-pack (choice of three pairs: grilled chicken, carnitas or tofu), and of course, a house margarita pitcher. 7631 Edinger Ave., Huntington Beach, 714.894.2792. solitatacos.com
The Winery Restaurant & Wine Bar (Multiple locations)
Chef Yvon Goetz offers a Cinco de Mayo-inspired menu for a pre-Cinco de Mayo celebration in the comfort of your home. The holiday meal for four is available for curbside pickup through Sunday, May 3. The menu includes Mexican shrimp ceviche with tortilla chips, chicken tortilla soup, Mary's free-range chicken adobado, kurobuta pork carnitas, Spanish rice and beans, corn tortillas, house-made roasted tomato salsa and guacamole. Multiple locations. thewineryrestaurants.com
Photos: Las Brisas courtesy Las Brisas. Madre's Smokey Margarita courtesy White Oak Communication. Sol Mexican Cocina courtesy Sol Mexican Cocina.