San Diego's Haunted Gems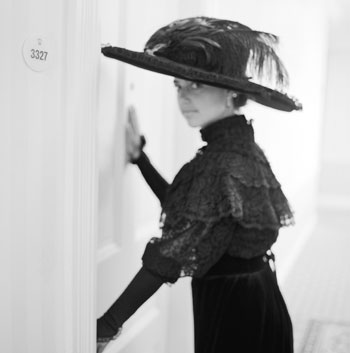 America's Finest City may also be one of the most haunted.
The exact numbers of the area's ghost population is impossible to predict, but David Hanson, a ghost researcher with the San Diego Ghost and Paranormal Group, believes San Diego does rank in the top 10 of most haunted cities, despite its modern feel. Old Town and the Gaslamp Quarter have the most reported sightings, but ghosts can also be commonly spotted in Julian and Coronado. Interested in scaring up a spook sighting? Local reporter David Moye rounded up your best chances.
The Whaley House
Considered by many to be the "most haunted house in America," the Whaley House in Old Town is an 1857 Greek-revival home-turned museum that is allegedly haunted by James "Yankee Jim" Robinson, a man hanged on the property. TV star Regis Philbin claims he had a strange run-in with the ghost of matriarch Anna Whaley in 1964. Admission required. Whaley House 2476 San Diego Ave., Old Town, 619.297.9327. whaleyhouse.org
The Cosmopolitan Hotel & Restaurant
The Cosmopolitan Hotel & Restaurant (aka the Cosmo), also in Old Town, has been known to host a few "undocumented guests." Built between 1827 and 1829 by San Diego pioneer Juan Lorenzo Bandini, the Cosmo is the most consistent ghost-spotting place in San Diego, according to Michael Brown, who runs San Diego Ghost Tours (oldtownsmosthaunted.com)—a company that takes tourists on paranormal explorations of the area. Brown says many women report having their hair touched by spooks, and the cast of the Travel Channel series Ghost Adventures believes they heard a female spirit singing when they did their July 2011 investigation. Cosmopolitan Hotel & Restaurant 2660 Calhoun St., Old Town, 619.297.1874. oldtowncosmopolitan.com
The Star of India
The Star of India—a fully rigged iron windjammer and the world's oldest active sailing ship, built in 1863—is a popular landmark for paranormal explorers. Some people smell freshly baked bread coming from the galley stove, which hasn't been used in years. There may be a good reason. Hanson thinks water flowing underneath the hull of a ship helps exchange ions or some form of energy that provides more energy for the spirits. Admission required. Star of India Maritime Museum of San Diego, 1492 N. Harbor Drive, Embarcadero, 619.234.9153. sdmaritime.org/star-of-india
The Eagle & High Peak Gold Mine
The Eagle & High Peak Gold Mine Tour in San Diego's back country dates back to the area's brief gold-rush boom in the 1870s. You likely won't find gold anymore, but you might find ghosts. Visitors often see orbs and hear strange noises while touring the mine. It's open during daytime hours only, but occasionally the staff hosts private paranormal investigations. Admission required. The Eagle & High Peak Gold Mine Tour 2320 C St., Julian, 760.765.0036.
Hotel Del Coronado
One of the most famous hotels in the city, Hotel Del Coronado, is also home to San Diego's most famous ghost. Kate Morgan has been haunting Room 3327 since 1892 when, according to legend, she took her own life after five lonely days waiting for a man who never arrived. Morgan's tragic tale has inspired documentaries and even a Baywatch episode. Her room is very popular with visitors, who often get surprised by the strange events within, such as flying water bottles—something experienced by this reporter in 2010 while interviewing the cast of Ghost Adventures in the haunted room. Hotel Del Coronado 1500 Orange Ave., Coronado, 619.435.6611. hoteldel.com