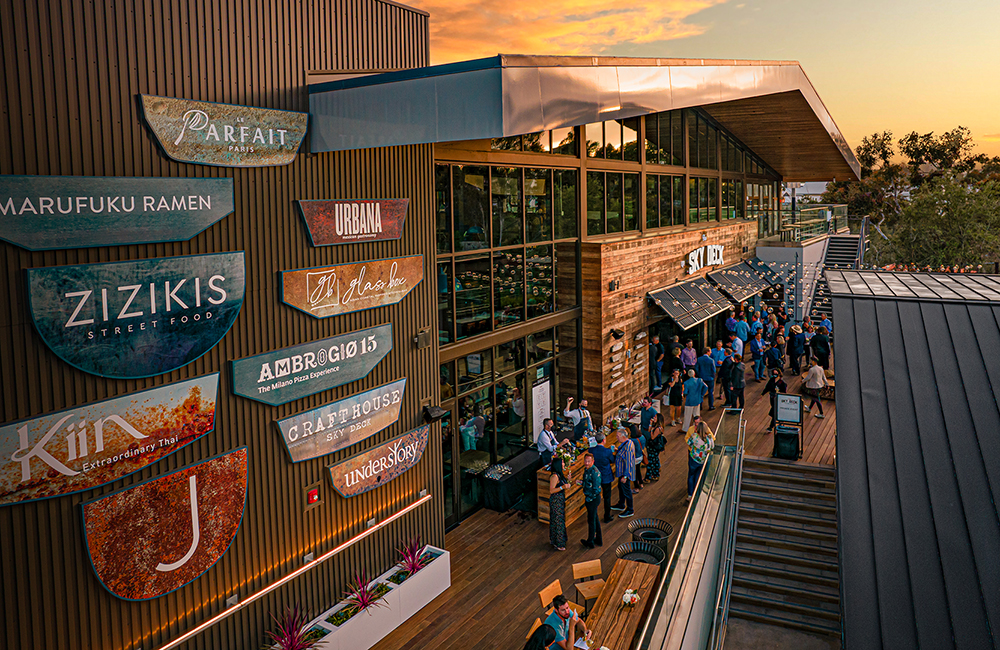 From brunch to Balboa Park to Birch Aquarium to beer tasting, here's your S.D. Saturday itinerary.
Brunch is the most important meal of the weekend. And Cesarina in Point Loma is one of our favorite spots to ease into a fun-filled Saturday. The beloved neighborhood trattoria (everything is house-made) offers an indulgent weekend brunch menu, Italian craft libations and bottomless drinks by the pitcher. The "breakfast pasta" is particularly delicious—a scratch-made spaghetti frittata with meatballs, mozzarella, Parmesan, potatoes, tomato sauce and fresh basil. Those with a sweet tooth will love the lemon-ricotta-raspberry waffles and lavender-lemon mimosa. More bonuses: vegan options and an adorable dining patio. 4161 Voltaire St., Point Loma, 619.226.6222
After fueling up, a trip to Balboa Park is a must. Stroll across Cabrillo Bridge and along El Prado, which is dotted with water fountains, artsy vendors and performers. Be sure to stop in and explore the Museum of Us (formerly the Museum of Man), located in the historical California Plaza. Known as much for its architecture as its exhibitions, the museum is flanked by the landmark, nearly 200-foot-tall California Tower—which offers 40-minute guided tours to the top, where 360-degree city views await. Inside, the museum's exhibits explore the human experience throughout history and now, focusing on cultural anthropology. Currently on view: PostSecret, featuring handmade, postcard-style pieces of art revealing secrets shared by San Diego locals; Living with Animals; Adventure Kids in Egypt; Monsters!; and more. 1350 El Prado, Balboa Park, 619.239.2001
Afterward, stop and smell the flowers at the Botanical Building. Fronted by its famous lily pond, the conservatory is one of Balboa Park's more photographed spots. The historical structure—first built for the 1915-16 Exposition—is one of the world's largest lath buildings. Its rows of thin, reed-like shingles make for a striking cage-like exterior. Inside, walk among more than 2,100 permanent plants, including palms, orchids, ferns, cycads and exotic tropical flora; plus seasonal flower displays and a fragrant herb garden. 1549 El Prado, Balboa Park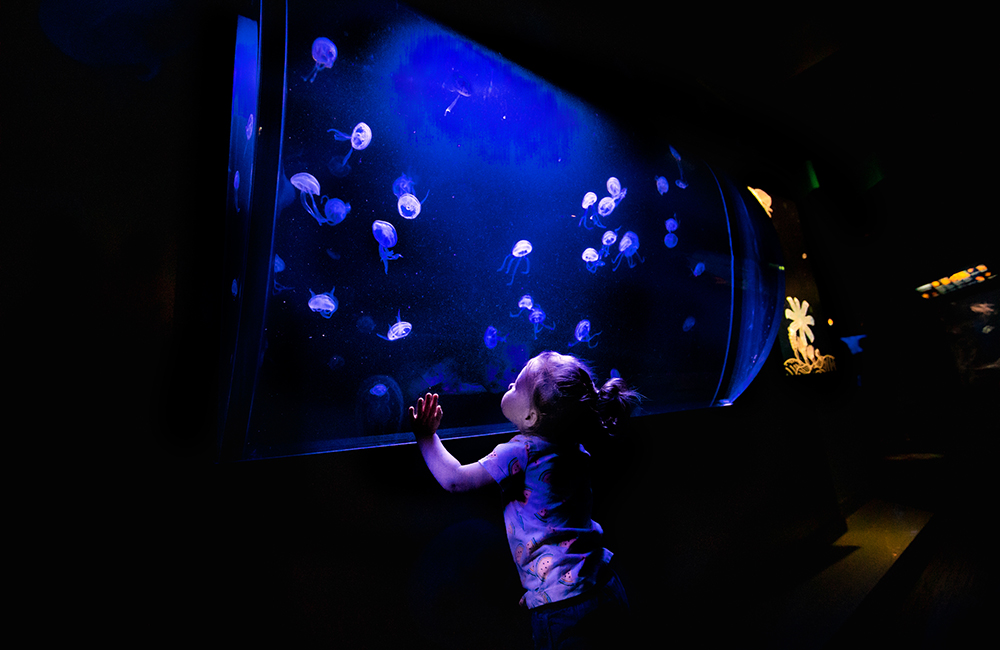 Next, head north to La Jolla, where some fabulous jellyfish are waiting to meet you. With their umbrella-shaped bells, trailing tentacles and freeform swimming style, they are the sea's fascinating and mysterious ballerinas. And Birch Aquarium at Scripps has opened an exhibit dedicated to them. Hall of Fishes is the ultimate "moon jelly" experience—a 600-gallon, cylindrical habitat housing dozens of jellyfish and sea jellies (their close relatives). The tank's low height allows even small children to get up close and personal with them through the glass. Also check out the Giant Kelp Forest and the awe-inspiring Seadragons and Seahorses exhibit. (Advance reservations are required.) 2300 Expedition Way, La Jolla, 858.534.3474
After an afternoon of exploring, continue north to enjoy a casual date night at The Sky Deck at Del Mar Highlands Town Center. Boasting a maritime-industrial design and signature rooftop skylight, it's the center's newest gastronomic addition and is home to nine culinary destinations—each with its own exclusive seating area. Eateries include Ambrogio 15, known for its Milano-style pizzas; French bakery and dessert shop Le Parfait Paris; Kiin Extraordinary Thai; and Zizikis Street Food. To wet your whistle, head to the Brewers Deck—home to Boochcraft Kombucha, Northern Pine Brewing and Rough Draft Brewing. What better way to end a San Diego Saturday than catching the sunset while sipping a craft beer? 12925 El Camino Real, Del Mar, 858.793.5757
All images are courtesy of the venues and businesses featured.