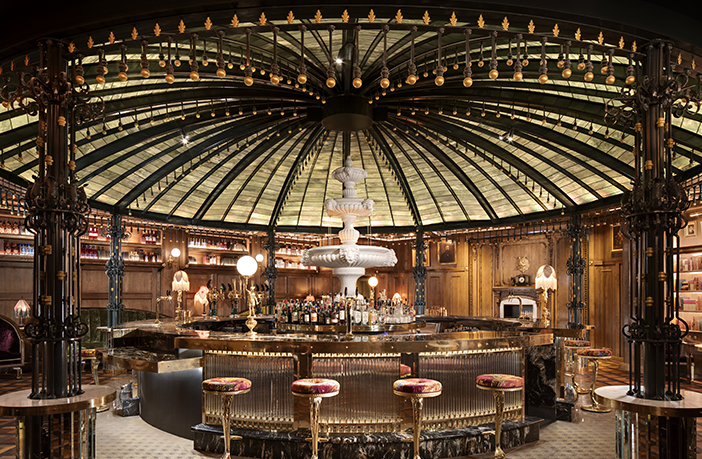 Take a walk around Westfield UTC mall and you'll notice a lot of things have changed. Discover 7 new spots from charming shops to delicious dining.
1. Raised by Wolves

The first steps into Raised by Wolves bring you into a boutique shop stocked with supplies for an at-home bar experience ranging from glassware to rare bottles of spirits, but step onto the rotating platform with the fireplace to be transported into a speakeasy-esque cocktail bar and lounge. Expect drinks like the Pelvic Sorcery with silver oat whiskey, bloody shiraz liqueur, lime, hibiscus, absinthe and orange bitters or the Iron Ranger with bourbon, lemon, pineapple, falernum and angostura bitters. Reservations highly recommended.   
Su-Th 11 a.m.-midnight, F-Sa 11 a.m.-2 a.m. 4301 La Jolla Village Dr. #2030, UTC, 619.629.0243. raisedxwolves.com
2. Great Maple

From the success of their Hillcrest location, Great Maple has added a second San Diego spot in this mall. Here you'll find a similar menu filled with elevated comfort food. Stop by for weekend brunch with favorites including the maple bacon doughnuts and popover benedict. Try one of their Bloody Marys or the Bear Espresso-Ties with vodka, Kahlua, Baileys and espresso.
See website for hours. 8675 Genesee Ave. #1200, UTC, 858.886.7403. thegreatmaple.com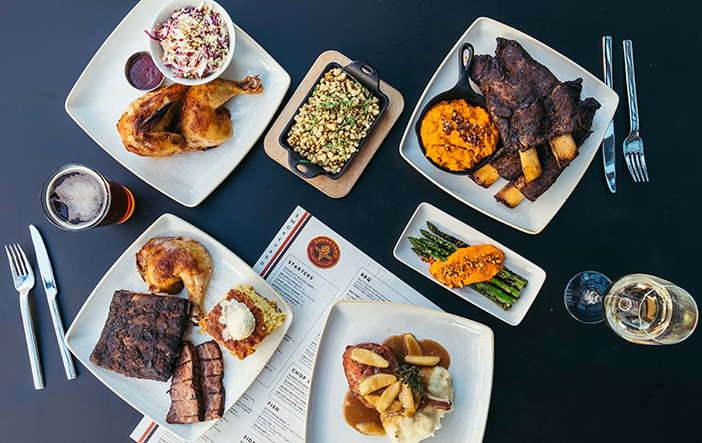 3. Smokeyard BBQ and Chop Shop 
Stop into Smokeyard where there is something for everyone. From crispy rock shrimp for starters to a variety of sandwiches and salads to barbecue any way you like it complete with three homemade sauces to choose from: smokeyard bbq, sweet chili and mango-habanero. For dessert, don't forget to try the brioche doughnuts that come out of the kitchen still warm, covered in cinnamon sugar.
Su-Th 11:30 a.m.-9 p.m., F-Sa 11:30 a.m.-10 p.m. 4313 La Jolla Village Dr. #2265, UTC, 858.630.7427. smokeyard.com
4. La Colombe Coffee Roasters
Known for being the inventor of the Draft Latte, La Colombe has arrived in San Diego. Sip on one of their seasonal single-origin coffees on drip, espresso and pourover or for something cooler, try their Draft Latte, the first-ever textured latte on tap consisting of pressed espresso and frothed milk, or a cold brew served straight from the tap. While you're there, grab a pastry to go along with your coffee from local Nutmeg Bakery.
4545 La Jolla Village Dr. #2025, UTC. lacolombe.com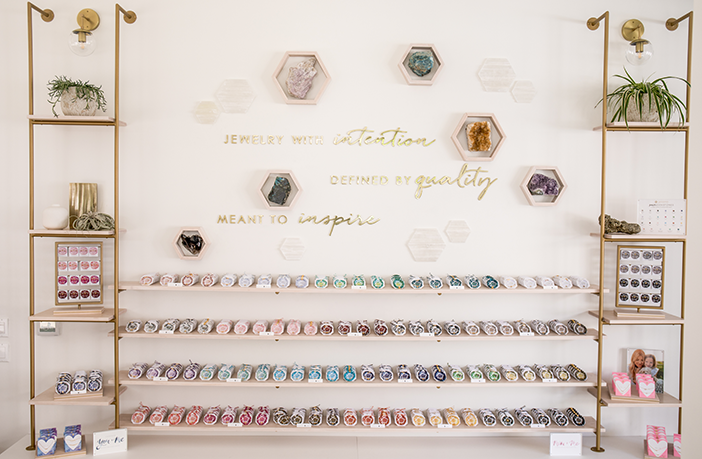 5. gorjana

gorjana, a Laguna Beach-based jewelry brand, has made its way south to UTC. The boutique's interior is timeless and chic—much like the brand's jewelry—and features elements such as blushed wood finishes, brass hardware, live greenery, crystal quartz and shibori indigo fabrics. Features of the shopping experience include an engraving machine for jewelry personalization and an aura reader for guests to discover which jewelry pieces accompany their energy.
M-Sa 10 a.m.-9 p.m., Su 11 a.m.-7 p.m. 4545 La Jolla Village Dr. #2337, UTC, 858.625.0117. gorjana.com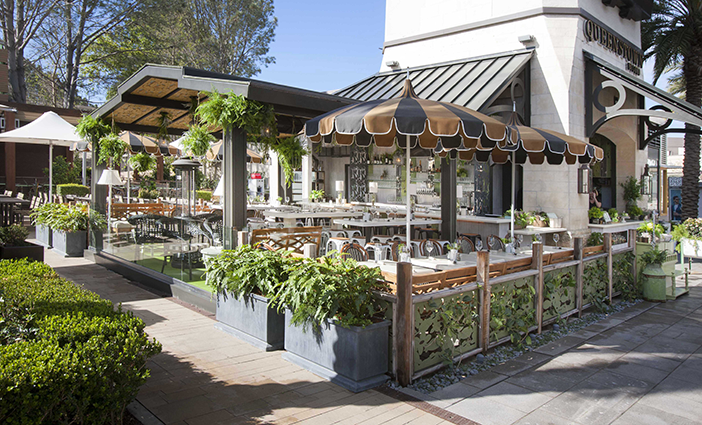 6. Queenstown Bistro
Visit the sister of Little Italy's Queenstown Public House complete with that same New Zealand-inspired fare. Take a seat on the outdoor patio to enjoy one of their burgers like the Bare Lil Lamb, made with New Zealand lamb, blue cheese, mint dressing, beetroot, tomato chutney and garlic aioli with vegan and gluten-free options available. Keep a lookout for their soon-to-be-launched afternoon tea service featuring New Zealand Manuka honey.  
M-Th 11 a.m.-10 p.m.; F-Sa 11 a.m.-11 p.m.; Su 11 a.m.-9 p.m. 4545 La Jolla Village Dr. #9028, UTC, 858.623.2748. queenstownbistro.com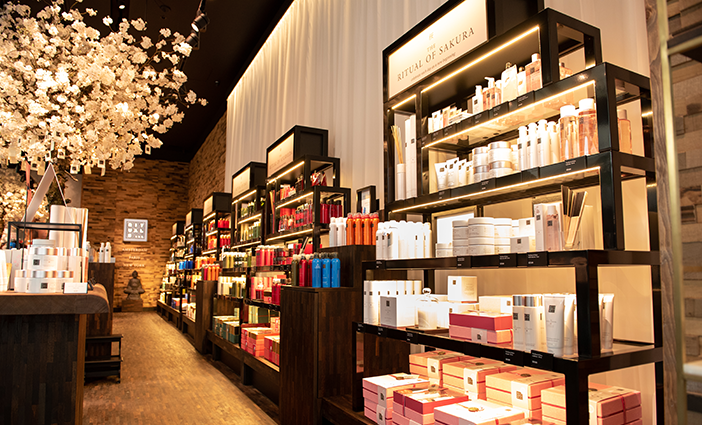 7. RITUALS
Inspired by the ancient traditions of Asian cultures, RITUALS began with the goal to transform daily routines into more meaningful moments. Their just-opened shop is filled with luxurious products for both the home and body from scented candles and perfumes to tea served as you enter. Signature collections include The Ritual of Sakura, a reminder to celebrate each day as a new beginning, and The Ritual of Happy Buddha, an uplifting collection that inspires positivity.
M-Sa 10 a.m.-9 p.m., Su 11 a.m.-7 p.m. 4545 La Jolla Village Dr., UTC, rituals.com
Raised by Wolves photo by Zack Benson. Smokeyard photo credit Heartwork Hill. Queenstown Bistro photo by Paul Body.