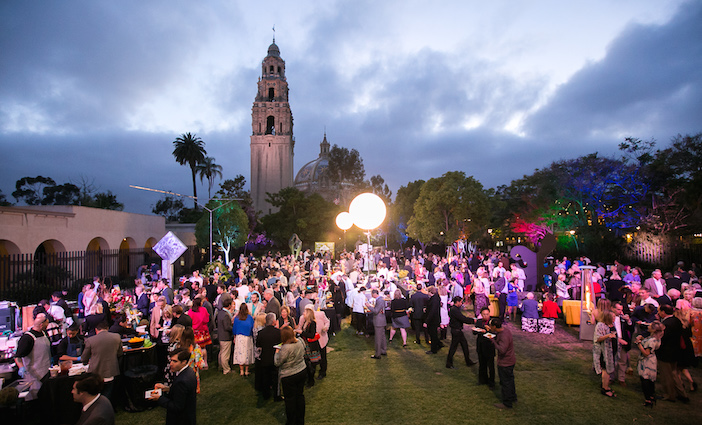 Spring is in the air and in San Diego's blooming art scene. Consider this your guide to cool artsy venues, events and exhibits that capture the vibrant energy of the city and the season.
By Sarah Daoust, adapted from Where San Diego magazine
1. San Diego Museum of Art (SDMA)
See an iconic San Diego cultural hub in full bloom. One of the most anticipated museum events of the year, Art Alive at the San Diego Museum of Art (SDMA), returns for its 37th installment, April 27-29. In this nationally acclaimed annual exhibition, more than 100 competing designers from SoCal and across the U.S. will transform works from the museum's permanent art collection into stunning floral sculptures and installations, essentially creating an intricate and elaborate flower version of each art piece.
This year, the museum's rotunda will be overhauled into a one-of-a-kind, flower-filled wonderland—courtesy of husband-and-wife team Natasha Lisitsa and Daniel Schultz of Waterlily Pond Studio. Festivities also include the Bloom Bash on April 27, with flower-themed cocktails, bites by top local restaurants, live music and dancing. 1450 El Prado, Balboa Park, 619.232.7931.
2. Mission Federal ArtWalk
The largest and longest-running art festival in the region, Mission Federal ArtWalk returns April 28-29, 11 a.m. to 6 p.m. each day. Spanning 17 blocks in Little Italy, the urban arts festival brings together 100,000 visitors—with more than 350 artists showcasing around $1 million worth of artwork over two days filled with live music, performance art, food vendors and family-friendly fun. Wear your walking shoes. Little Italy, see website for complete details.
3. Chicano Park Day
Take in Chicano history, culture and art at the 48th annual Chicano Park Day on April 21, celebrating Chicano Park—designated a National Historic Landmark in January 2017. An often-overlooked (literally) cultural gem, Chicano Park sits beneath the Coronado Bridge overpass near downtown—an enclave for local artists and a proud community steeped in Mexican heritage.
Founded in 1970, the park eventually housed 72 vibrant murals created by various artists throughout the 1970s and 1980s—making it the largest collection of outdoor murals in the country. The free, family-friendly festival will feature traditional music and dance; a lowrider car show; art workshops for kids; and food vendors. Chicano Park, between National and Logan avenues, Barrio Logan.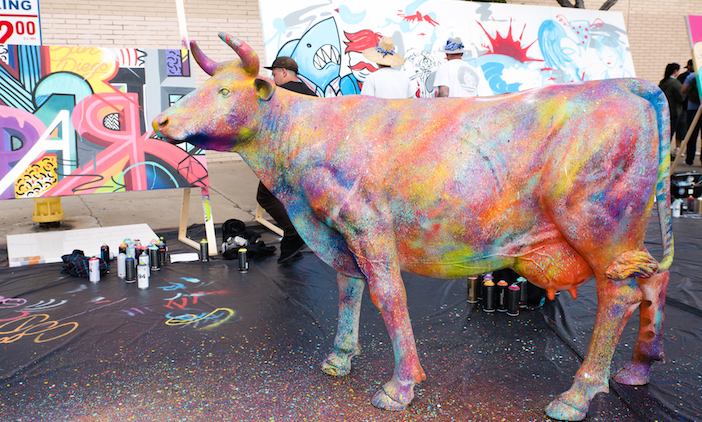 4. San Diego County Credit Union Festival of Arts
Art, craft beer and culinary delights collide at the San Diego County Credit Union Festival of Arts in North Park on May 12. This 22nd annual celebration of all things artistic will feature more than 40 artists showcasing their work—including live, interactive art installations and performances—plus handcrafted jewelry, a kids' art block, live music, a craft beer block and food by North Park's popular restaurants and gastropubs. University Avenue between 30th and 32nd streets, North Park.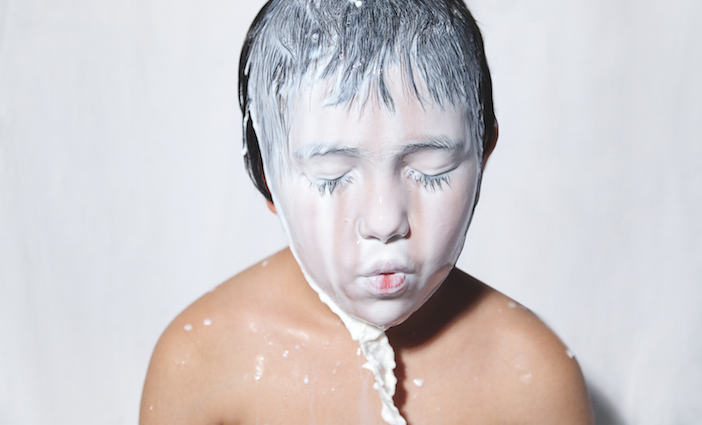 5. The Museum of Photographic Arts (MOPA)
The Museum of Photographic Arts (MOPA) constantly wows with its boundary-pushing portfolio. And spring is prime time to visit, as the museum is hosting a half-dozen, uniquely diverse exhibits. Defining Boundaries, on view through March 18, showcases works of 100 students (K-12) across San Diego County and Tijuana—examining the boundaries between video and photography. Due to its popularity, Point/Counterpoint: Contemporary Mexican Photography—with works by 19 contemporary Mexican photographers—has been extended to April 15.
George Hurrell, with pieces by the famed photographer who captured the glamour of Hollywood during the 1930s and 1940s, opens March 24. Hidden Worlds, which explores the history of worlds that can only be recorded through a camera lens, opens March 31. Artist Speaks: Erica Deeman—the contemporary artist's exploration of the history of race with large-scale photos of people of color—runs April 21-September 16. Moment in Time: A Collection of Photographs runs May 5-September 23. 1649 El Prado, Balboa Park, 619.238.7559.
6. Lux Art Institute
The architecturally striking Lux Art Institute—the property is LEED-certified and a Grand Orchid design award winner—itself is a work of art. Find more art inside, where guests can view completed art masterpieces and also have a chance to watch the artistic process firsthand. Lux's acclaimed artist residency program features a changing lineup of internationally recognized artists who work in a live studio environment for approximately one month, with their newly completed works on exhibit for another month following their residency. Works by recent artist-in-residence Francis Upritchard are on exhibit through March 23. (Check website for more spring artists and exhibits.) This spring, Lux also offers art classes and programming for kids, teens and adults, including art camps and yoga in the garden. 1550 S. El Camino Real, Encinitas, 760.436.6611.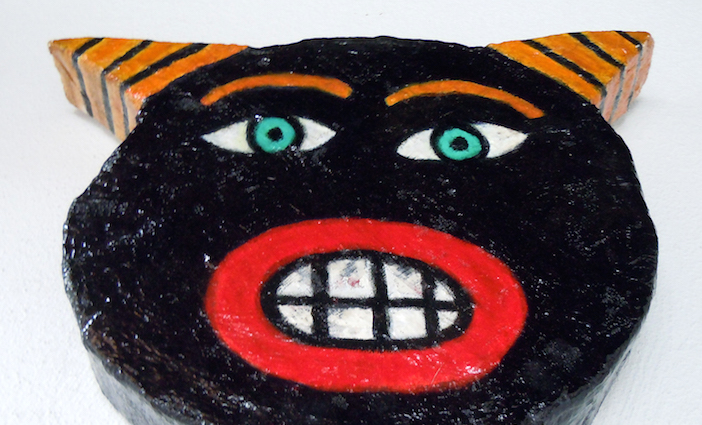 7. BLDG
Spring exhibitions abound at Barrio Logan's BLDG, which houses two progressive art galleries, basileIE and CM Curatorial. Guillermo Valenzuela takes over the galleries with Naked Circus 2: Team Monstro + the Barrio Logan All-Stars, March 10-April 7—an assemblage of top artists from Barrio Logan and Tijuana who will create an immersive experience that combines art and performance. In Grazing the Infinite, April 14-May 5, local artist Cynthia Colis will have you reconsidering how you look at cows, (yes, cows)—domesticated farm animals who symbolize so much more than meets the eye. Imperial Conquests of the Palate (Shut Up & Eat), May 12-June 2, is a group show that examines food as both artistic inspiration and as various forms of art—from wall pies to sculptures to installations. 2070 Logan Ave., Barrio Logan.
Milk II (3) by Ana Casas Broda at MOPA.
[et_bloom_inline optin_id=optin_13]