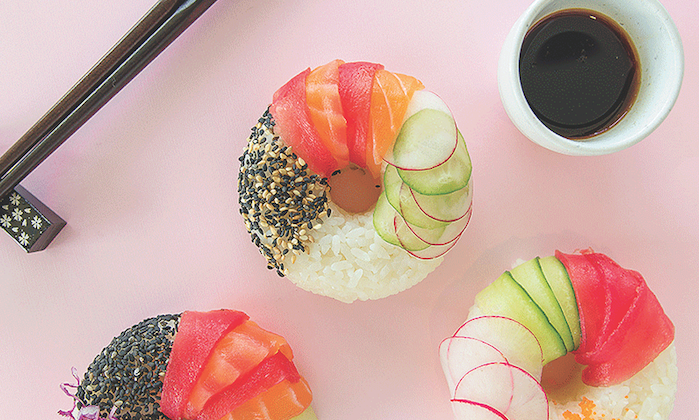 Orange County has numerous claims to fame beyond reality television shows, Disneyland and outdoor malls. Add to the list some of the most hyped food creations in the world.
By Kat Nguyen de Angelis, adapted from WHERE Orange County magazine
THE ONE THAT STARTED IT ALL
You could say the milky bun from Afters Ice Cream launched a thousand foods gone viral—social media darlings of almost unimaginable popularity.
\When the unassuming Fountain Valley shop opened its doors in 2014, Afters' ice-cream-stuffed doughnuts became an instant draw, garnering coverage from media juggernauts such as KIIS-FM's Ryan Seacrest, Hypebeast and BuzzFeed.
"We were filming with media outlets for months straight," co-owner Andy Nguyen recalls. Today there are 15 Afters Ice Cream locations.
The team from Afters went on to create even more viral culinary sensations with their multiple new restaurant concepts including Project Poke in Fountain Valley, home of the wildly popular sushi doughnut.
A BuzzFeed video of that item nabbed nearly 70 million views on Instagram.
To date, Nguyen estimates that "millions" of milky buns have been sold. "The milky bun and sushi doughnut were some of the craziest viral items I've ever seen," he says.
FROM NY TO OC
When one of New York's most famed street-food concepts finally made its West Coast debut, it wasn't in Los Angeles or San Francisco, but in Orange County.
The Halal Guys opened in 2016, in a predominately Asian food plaza in Costa Mesa, down the street from South Coast Plaza. More than 400 eager diners waited in line for up to four hours to try the eatery's famous chicken and rice platters drizzled with its signature white sauce.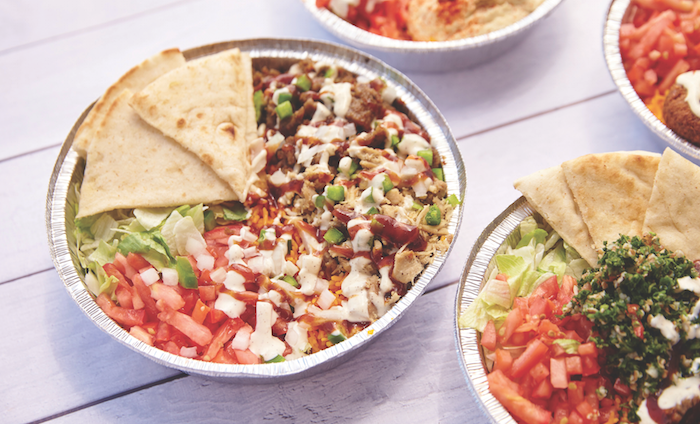 Local TV news stations, along with obsessive food bloggers and sites such as FoodBeast, came to record the fervor, and the long lines continued daily for months. The Halal Guys since have opened several more locations throughout California, including the District in Tustin—but the Costa Mesa location remains the most popular.
EDIBLE CHARACTERS
When husband and wife duo Pawel and Leanne Pietrasinki decided to open up a macaron shop, they didn't want to just serve the classic delicate French pastry in its traditional form. Instead, the couple create oh-so-adorable—and oh-so-labor-intensive—macarons in an ever-changing variety of themed or cartoon characters. Their Honey & Butter is at the Lab in Costa Mesa and at Irvine Spectrum Center.
The Pietrasinkis get inspiration from Pokémon and Disney to the latest television shows such as Game of Thrones and blockbuster movie releases including Star Wars. Homages to Harry Potter recur. Recently, dainty macarons showing Pennywise the Clown, from the movie It, appeared.
They have more than 150,000 followers on Instagram and typically receive 5,000 to 10,000 likes for their macaron posts. Honey & Butter sells out of its creature-inspired macarons daily.
GLOBAL ICON OF CUTENESS
Never underestimate the power of nostalgia—and one of the world's most beloved icons. When local entrepreneurs Allan Tea and Charlie Chien launched the Hello Kitty Café Food Truck last year to celebrate Hello Kitty's 40th anniversary with Sanrio, they knew they were onto something: Hundreds of fans turned up every time they parked the truck at a new destination, whether it was Los Angeles or San Francisco.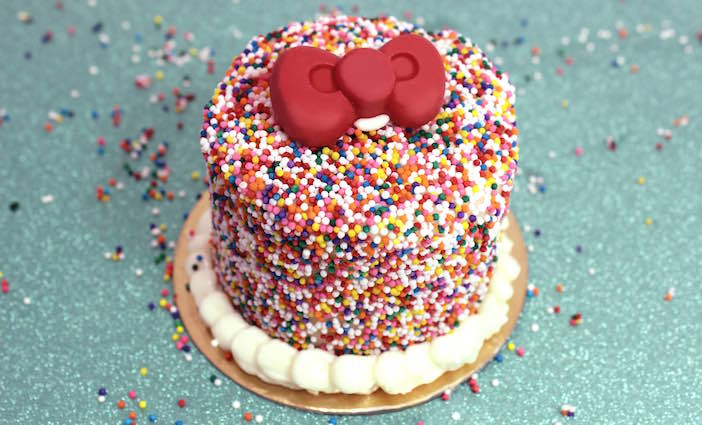 That led to the opening of Hello Kitty Café Container last summer at Irvine Spectrum Center. It was the first such concept in the U.S. and fans flocked: More than 600 waited six hours to sample the limited-edition Hello Kitty treats and pastries. Its opening weekend netted more than 1 billion media impressions from People Magazine, Cosmopolitan, USA Today, NBC and others.
Top-selling items at the café include the birthday cake and strawberry-mint lemonade; most popular at the truck are the macaron set and petite fours.
[et_bloom_inline optin_id=optin_12]
IT'S ALL ABOUT THAT PULL
Burnt Crumbs, which started as a food truck, opened at Pacific City in Huntington Beach in 2016. It was already known for signature sandwiches such as the Southern fried chicken and the crispy pork.
But soon after opening, customers began posting pictures of the "cheese pull" from Burnt Crumbs' spaghetti grilled cheese on Instagram. FoodBeast requested to shoot a video of it and within days, the video logged more than 2.5 million views—and since has been re-posted several times. The now infamous "cheese pull" posts continue to dominate Burnt Crumbs' social media feed, with photos and videos of customers pulling and stretching the cheesy sandwich apart.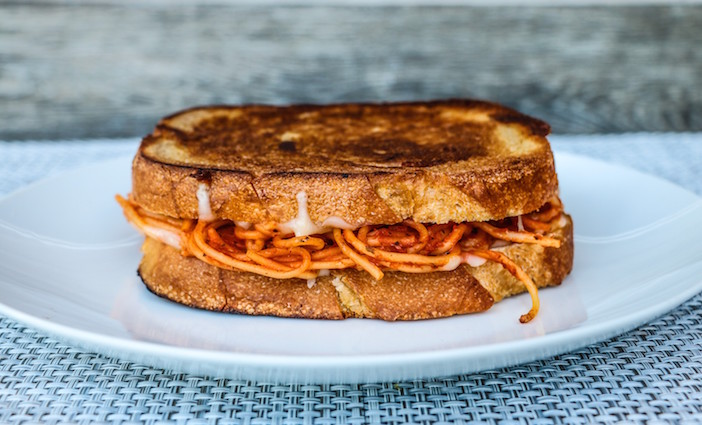 To date, more than 40,000 spaghetti grilled cheese sandwiches have been sold at the Huntington Beach and Irvine locations, the latter at Los Olivos Marketplace.
"We had a couple from Georgia who was planning their honeymoon in San Diego and they saw the video on Facebook," relates Paul Cao, a Burnt Crumbs chef and co-owner. "They decided to add Burnt Crumbs as one of their stops on the West Coast just to try the sandwich. Totally cool!
"We don't really cook in hopes that an item or dish goes viral," Cao adds. "That's the beauty of the spaghetti grilled cheese … it came as a complete surprise to the entire team. In the end, we're just glad people keep coming back for it because it tastes great, not necessarily because it's Instagram-worthy."
ICE CREAM FOR INSTAGRAM
Just when you thought ice cream treats couldn't get any more tricked out or more Instagram-perfect, along came Cauldron Ice Cream's whimsical puffle cones.
The Santa Ana shop became a national phenomenon in 2015 for stuffing fresh scoops of fun-flavored ice cream into a popular Hong Kong street snack called egg waffles to create an irresistible dessert.
Customers began posting photos across social-media platforms and within two weeks, Cosmopolitan featured the puffle. "That's when we really went viral," says Cauldron co-owner Desiree Lee. "Lines formed all the way around the building, with waits up to 2-and-a-half hours. It was incredible."
The puffle cone continues to grab 400,000 impressions per week; Lee estimates that more than 200,000 puffle cones have been sold. Fans drive from all over the United States to try the picture-perfect frozen treats.
Confides Lee, "We have a couple of secret items in development that we hope will go viral like the puffle."
SWEET SUCCESS
What do you get when you partner with a major food influencer to open a dessert shop? That's what happened when Jed Cartojano, founder of @dailyfoodfeed, which has more than 500,000 followers on Instagram, noticed that whenever he posted churro photos, they got a lot of likes. The Loop was born.
The modern and hip churro dessert shop in Westminster's bustling Little Saigon was a success from opening day, thanks largely to instant support from @dailyfoodfeed's Instagram community. Customers couldn't get enough of the large loop-shaped churros, which come topped with everything from a matcha glaze to Fruity Pebbles and chocolate sprinkles.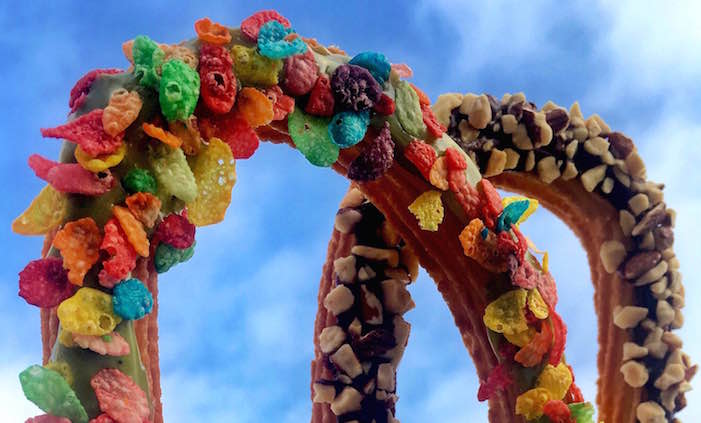 The shop features a bright green hedge wall emblazoned with "Life is Sweet" in white letters, and a white brick wall depicting the slick logo. Both serve as perfect backdrops for social media posts.
It didn't hurt that Cartojano and his partners launched a Pikachu-themed churro called Pikachurro at the height of the Pokémon Go craze.
They continue to dream up viral-worthy creations, from mermaid-themed churros with matching drinks to black crystal-studded churros dunked in charcoal tiramisu soft-serve ice cream.
The Loop sells as many as 1,200 churros a day. Its video on Insider Food has been viewed more than 20 million times and its site attracted more than 150,000 followers on Instagram within one year of opening.
"We've gotten a lot of publicity," Cartojano acknowledges. "We made our store and products for Instagram—but we strive for a quality product so that people not only think it looks good, but tastes great. We rely on our customers, influencers and media to communicate our concept."