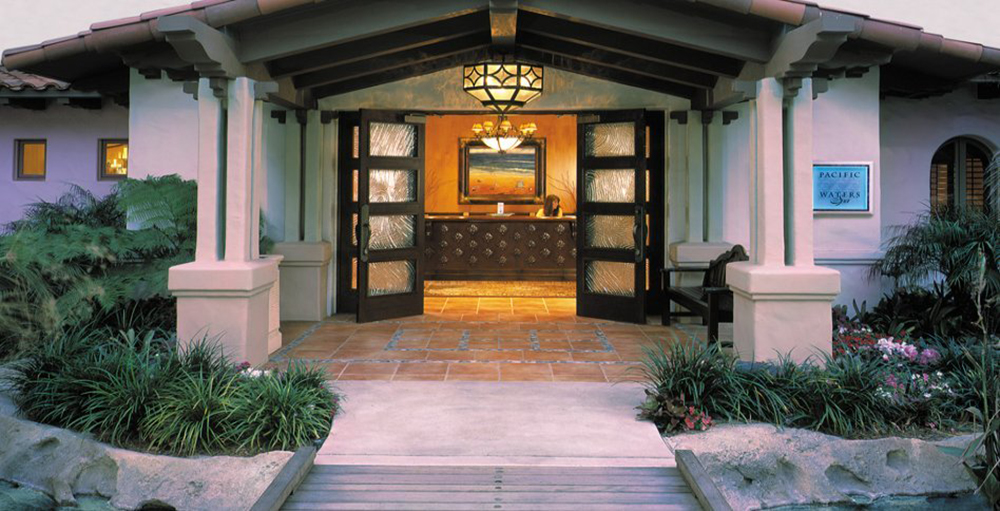 Pacific Waters Spa features lavish amenities and luxe services set in a tranquil seaside oasis.
Edited by Laura Okey
Reminiscent of a warm, elegant Spanish-style estate, the 20,000-square-foot Pacific Waters Spa fuses a Mediterranean feel with inspirations from the Southern California waters off the coast of the luxurious Hyatt Regency Huntington Beach resort. Unwind, recharge and rejuvenate with the wide array of services offered by the spa.
Experience true rejuvenation as many products are extracted directly from the earth and sea, using organic elements such as mud, algae, plant minerals, fruits, seaweed and purified seawater. Designed to be the ultimate retreat for body and soul, the lavish amenities include a sauna, steam room, waterfall showers, private whirlpools, outdoor relaxation areas, a state-of-the-art fitness center, a cutting-edge salon and personal lockers.
While most effects of detoxification are invisible, you will see results with the spa's HydraFacial treatment. HydraFacial resurfacing procedure uses award-winning, patented technology to deliver immediate results and long-term benefits without downtime or irritation. The multi-step treatment cleanses, exfoliates and extracts to remove impurities and dead skin cells while replenishing vital nutrients and restoring hydration. The results are instant—a reduced appearance of fine lines and plumper, firmer skin.
Additional services offered by the salon include massages (couples massages, sea stone massages, mother-to-be massages and more), a variety of body treatments such as Andalusion mud wraps, milk baths and herbal tea baths (some available for couples) and an array of salon services from nails and hair to makeup application.
Guests taking advantage of Pacific Waters Spa services can receive complimentary valet parking for up to three hours, with a minimum purchase of $25 and proper validation. Hyatt Regency Huntington Beach Resort & Spa, 21500 Pacific Coast Hwy., Huntington Beach, 714.698.1234. 
huntingtonbeach.hyatt.com