House of Olia Offers Handcrafted Jewelry at Fashion Island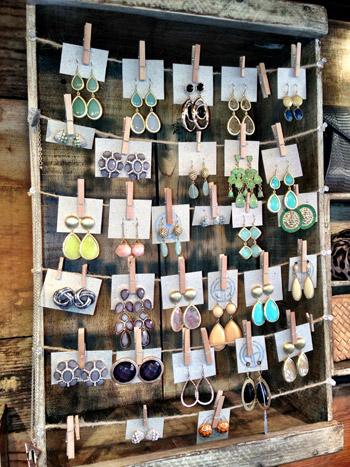 Seamlessly joining statement pieces with timeless charm, jewelry designer Olga Avila brings her distinct jewelry collection to Fashion Island in Newport Beach.
Creativity is born from the people and the travels that inspire us most and after a transforming trip to India, co-founder and designer Olga Avila gave birth to House of Olia, a collection of beautiful, handmade and distinct jewelry. Avila was captivated by the particular ways of Indian artisans: their strict attention to detail and the spiritual factor that manifested into everything they touched. This element is also felt in every piece of the collection. Creating a line that meant something, that had a story, was pivotal to House of Olia and Avila says, "Every jewelry piece that I own and treasure has a story, a history with true value and sentiment. That's what I want to bring to the House of Olia consumer. You're not just wearing a jewelry piece, you are wearing a story, a piece that took time and vision from beginning to end." Not all things you spend the weekend doing in Orange County end up as a great part of your wardrobe, but this is the exception.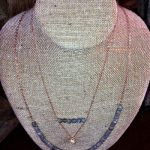 Bracelets and necklaces are made with sterling silver or gold-filled metals and adorned with gemological quality semi-precious stones and non-conflict diamonds. Avila's jewelry is for the contemporary woman who is savvy, distinguished and finds expression through elegant touches and details. The vision of incorporating pieces from around the globe and housing them under one umbrella brings the world to the House of Olia client. The pieces are easy to layer, love and live in. Every design is the perfect marriage of sweet and sexy, keeping fashionistas and traditionalists alike delighted from season to season. House of Olia cart at Fashion Island, next to BCBG and Bebe. 949.614.5886. houseofolia.com