Solita Tacos & Margaritas Arrives at Huntington Beach's Bella Terra Center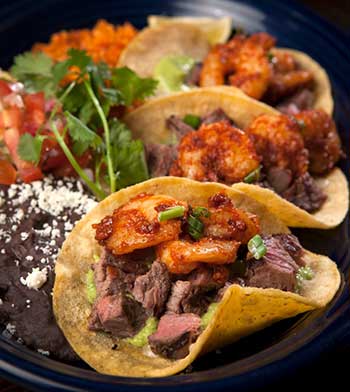 Solita Tacos & Margaritas brings the fun and authentic flavors of Baja street food to Orange County. If you're looking for something tasty to do in Orange County, this place is certain to satisfy.
The team behind Newport Beach's acclaimed SOL Mexican Cocina recently opened their newest restaurant concept, Solita Tacos & Margaritas, transporting diners to experience the simplicity, ruggedness, timelessness and warmth of the Baja region in Huntington Beach. The new neighborhood-casual Mexican eatery features a distinct menu of bold flavors, imaginative dishes and traditional favorites in a casual setting complete with an all-weather patio and indoor/outdoor bar. Utilizing fresh ingredients, big flavors and seasonally changing menus, Solita follows in the footsteps of SOL but with its own personality, look and distinctive menu.
At the heart of the restaurant is an open, oak-fired Santa Maria-type grill and smoker, the inspiration for Executive Chef Deborah Schneider's unique takes on familiar Mexican favorites such as tacos, carne asada, oak-roasted chipotle chicken, wood-grilled wild fish and more—all created with premium fresh ingredients and served with delicious hand-made salsas. Diners who are vegan or gluten-free are easily accommodated with more than 30 vegan, vegetarian and wheat-free items on the menu. Try one of their Farmer's Market Margaritas with your meal, made with fresh juices, fruits, herbs and vegetables. Serving lunch and dinner daily. Solita Tacos & Margaritas at Bella Terra Center, 7631 Edinger Ave., Huntington Beach, 714. 894.2792. solitatacos.com