Pie-Not Brings a Taste of Australia to Orange County's Fast-Casual Dining Scene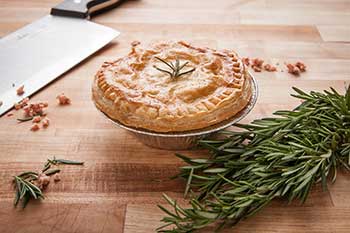 Savor authentic, gourmet, classic Aussie-style meat, veggie and gluten-free pies in the heart of Orange County at Pie-Not in Costa Mesa. Find out why Australian pie is the new thing to do in OC!
Whether you need a new breakfast spot, a quick wholesome snack or a hearty dinner, Pie-Not can satisfy. The new fast-casual, Aussie-style bakery specializes in a range of gourmet meat and vegetarian pies and pastries as well as sausage rolls, quiche-style pies and desserts. Favorite pies include The Drunken Cow, made with red wine and roasted garlic braised beef and pearl onions in a shortcrust pastry shell topped with a puff pastry lid and the Mary's pie, with rosemary, roasted garlic, lamb, onion and bacon tucked into a pastry shell. Try one of their sweet treats such as the Slice of Heaven made with a rich homemade caramel filling layered on a sweet shortbread crust and finished with a thick milk chocolate topper and sea salt.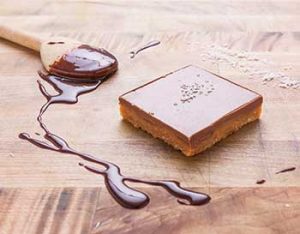 In addition, Pie-Not is the only place in the U.S. that sells organic Australian coffee from Bun Coffee, Byron Bay. Enjoy espresso and handcrafted coffee drinks made with the exclusive coffee. Owners Jai Snowden and Ryan Lopiccolo will make you feel welcome with friendly service, just like you'd find in an Austalian pie shop. Arrive early for the best selection, as popular varieties and desserts sell out quickly! Open 7 a.m.- 8 p.m. daily. 270 E. 17th St., Costa Mesa, 949.650.7437. pienot.com