Fashion Island Adds Rick Bayless' Red O Restaurant to Their Bevy of New Restaurants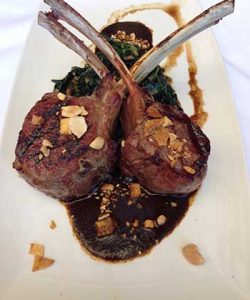 Acclaimed Chef Rick Bayless brings upscale Mexican cuisine to Orange County at Red O's newest location in Newport Beach. This place is quickly becoming the thing to do in the Orange County restaurant scene!
You may know chef Rick Bayless from Bravo's Top Chef Masters or PBS' Mexico One Plate at a Time and now you have the chance to taste his signature sophisticated Oaxacan-influenced cuisine at Red O's newest location in Fashion Island. The menu showcases authentic Mexican flavors while utilizing locally-sourced seasonal ingredients. The fare includes dishes that are exclusive to the new location as well as many of Bayless' signature dishes including hand-crafted tortas and griddle-baked Mexican sandwiches made with fillings such as beer-braised beef short ribs, chipotle chicken, garlicky shrimp and goat cheese. Other menu highlights include Sonoma Duck taquitos with pork belly sopes, corn and goat cheese tamales and lamb mole negro served with lollipop kale, carmelized onion, Mexico City quesadilla and three nut crunch. Don't miss the guacamoles, as the varieties such as pomegranate-walnut, macha and yuzu combinations are a welcome addition to the classic. The Mexican vanilla-infused tres leche cake for dessert is oh-so-light and the perfect ending to a meal full of flavor.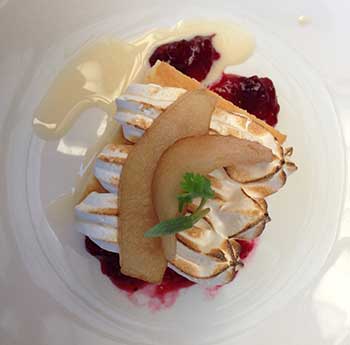 In addition, Bayless personally curated the unrivaled list of 100 unique tequilas, including the Chinaco Negro, Extra Añejo Tequila, a rare five-year old, single batch, limited edition tequila. Designed by award-winning, Los Angeles based interior designer Martyn Lawrence Bullard, Red O Restaurant is a stunning space. With a gorgeous bar and statement furnishings, you will feel as if you have been transported to a lavish Mexican resort. Serving lunch and dinner daily; lounge and bar open until 1 a.m. nightly. 143 Newport Center Drive, Newport Beach, 949.718.0300. redorestaurant.com