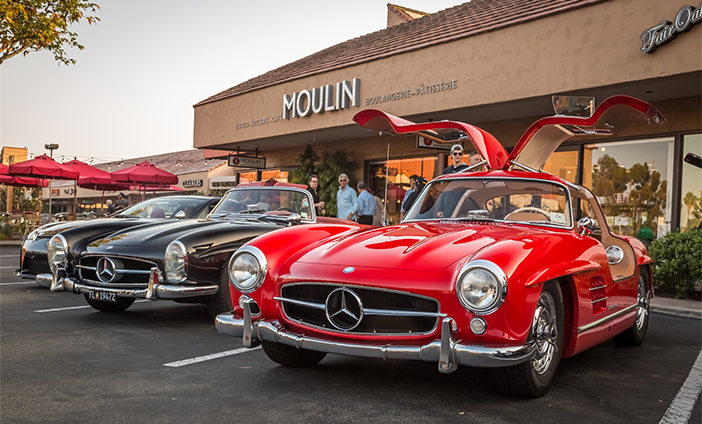 This month, Orange County brings you foodie festivities, upbeat music shows, St. Patrick's Day celebrations and more. See our list of 40+ top Orange County things to do in March.
Edited by Whitney Lauren Han.
Bourbon Steak at the Monarch Beach Resort
Opening Mar. 1. The luxury oceanfront resort welcomes a new dining destination into its family this March. Menu highlights include chef Michael Mina's signature butter-poached and dry-aged prime steaks along with creative-yet-refined dishes using locally sourced, seasonal ingredients. Bourbon Steak's first martini cart serves an elevated experience table side while the wine program features a robust library from both the old and the new world. 5:30-10 p.m. Monarch Beach Resort, 1 Monarch Beach Resort, Dana Point, 949.234.3900. michaelmina.net
Crepes Bonaparte
Opening Mar. 1. Indulge in the oh-so famous French crepes from Southern California's original crepe caterer at their first brick and mortar location. Guests can select their made-to-order crepes at the counter before finding a seat at the indoor high tops or on the al fresco patio. Signature menu items include the Caprese, California Sunrise and the HazelBerryAna. Beverage offerings including French beer and wine, as well as espresso drinks. On opening day, each person in line will receive a free Nutella Crepe from 5-9 p.m. 115 S. Harbor Blvd., Suite A, Fullerton, 714.595.9995. crepesbonaparte.com
Dana Gould at Irvine Improv
Mar. 1-4. Legendary comedy writer, actor, show creator and producer takes the stage in Irvine this weekend. Gould's credits include The Simpsons, Seinfeld, Parks and Rec, Maron, The Ben Stiller Show, Super Adventure Team and many more. 21+. See website for showtimes. $20. Irvine Spectrum Center, 527 Spectrum Center Dr., Irvine, 949.854.5455. Irvine.improv.com
Flying Miz Daisy Vintage Market
Mar. 1-4. Ready to give your home a makeover? Shop at Flying Miz Daisy for vintage, repurposed and one-of-a-kind goods from over 75 of the best vintage exhibitors on the West Coast. 10 a.m.-4 p.m. $8 GA; $5 senior (65+); free for children 12 and under; $8 for parking. Admission is good for both days. OC Fair & Event Center, 88 Fair Dr., Costa Mesa, flyingmizdaisy.com
prAna Pop-Up Warehouse Sale
Mar. 1-4. Score up to 50-75 percent off on your favorite items from prAna including activewear, travel pieces and climbing gear. Bags will not be permitted in the warehouse, please plan accordingly. Th-F 10 a.m.-7 p.m., Sa-Su 9 a.m.-6 p.m. 1400 Village Way, Santa Ana, alternativeretail.com
House of Blues Anaheim One-Year Anniversary
Mar. 2. To celebrate the milestone, Steel Panther will hit the stage with their high-energy Sunset Strip Live show, featuring some of their biggest original songs, metal hits from the 80s and their trademark comedic delivery. Alongside Jack Daniels drink specials, exciting raffles and promo models, enjoy food and drink specials in the Restaurant & Bar. Mention phrase "Anniversary" while dining in the Restaurant & Bar to redeem 10 percent off final bill (excluding alcohol). Doors open at 8 p.m. $20. 400 W. Disney Way, Suite 337, Anaheim, 714.778.2583. houseofblues.com
Ocean Institute's Jazz Festival
Mar. 2-3. Experience the annual jazz festival fundraiser to support the Adopt-a-Class program that benefits more than 10,000 underserved students in Southern California. On Saturday, come for a reception and a five-course dinner from the executive chefs at Monarch Beach Resort, The Ranch at Laguna Beach, Montage Laguna Beach and Park Hyatt Aviara. The festival features jazz artists including four-time Grammy nominee Jeffrey Osborne, renowned cosmopolitan saxophonist Michael Paulo and R&B driven guitarist Paul Brown, among others. 5:30-9:30 p.m. See website for ticket information. 24200 Dana Point Harbor Dr., Dana Point, 949.496.2274. ocean-institute.org
Tomatomania
Mar. 2-11. Back for its sixth year, the week-long tomato seminar offers an astonishing selection of 200+ heirloom and hybrid tomato plant varieties, including new varieties for 2018 and the Tomato of the Year, 'Madame Marmande'—a red beefsteak with the toughness of a hybrid and the taste and character of a timeless heirloom. 9 a.m.-6 p.m. Roger's Gardens, 2301 San Joaquin Hills Road, Corona del Mar, 949.640.5800. rogersgardens.com
Citrus Care and Pruning Class
Mar. 3. Learn about growing and caring for citrus trees in beautiful Southern California from Isabel Barkman. Isabel will cover the basic tasks of growing citrus trees, including choosing varieties, site selection, planting, irrigation and year-round care. 9:30 a.m. Free. OC Fair & Event Center, 88 Fair Dr., 714.708.1500. ocfair.com
'Hamiltunes: An American Sing-Along'
Mar. 3. Fans of award-winning hit musical Hamilton can gather to sing-along to all of the hit songs that everyone has come to know and love. Three-time Emmy Award-nominated Broadway conductor, pianist, comedian, writer and SiriusXM Broadway channel DJ Seth Rudetsky will host the event. Costumes are encouraged. 4-6 p.m. Free. Julianne and George Argyros Plaza, 600 Town Center Dr., Costa Mesa, 714.556.2787. scfta.org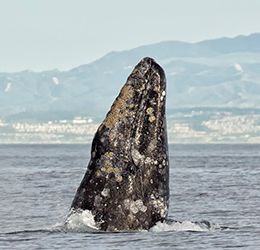 47th Annual Festival of Whales
Mar. 3-4, 10-11. Celebrate the annual spring migration of gray whales with a parade, concerts, children's activities, car shows, art shows, educational opportunities, food and fun in the harbor. Enjoy a variety of activities including whale watching, classic car display, Rubber Ducky Derby, Diamond Dig, sand sculpting, the annual clam chowder cook off and more. 8 a.m.-4 p.m. Dana Point Harbor, Dana Point, 949.496.1045. festivalofwhales.com
Cog•nate Collective: 'Regionalia'
Mar. 3-Jun. 17. Be inspired by works of art that have been created over the span of nearly four years by artists-in-residence at Grand Central Art Center, a collaboration by artists with residents, students and community groups in the region. Throughout the exhibition, Cog•nate and Grand Central Art Center will be hosting a series of conversations around citizenship and belonging, central topics explored through the projects on view. Reception on March 3 from 7-10 p.m. See website for hours. CSUF Grand Central Art Center, 125 N. Broadway, Santa Ana, 714.567.7233. grandcentralartcenter.com
Ride for a Reason
Mar. 3. Work up a sweat and be part of a good cause at the Ride for a Reason cycling event. Sign up solo or with a team of up to four at this indoor relay to help raise funds in support of St. Jude Children's Research Hospital and the Life Time Foundation. Register on website. 8 a.m.-noon. 25600 Rancho Niguel Road, Laguna Niguel. stjude.org
Ebène Quartet
Mar. 4. Watch Ebène Quartet's debut performance with renditions of classical favorites and arrangements of popular and jazz works. Quartet members include Pierre Colombet and Gabriel Le Magadure (violins), Marie Chilemme (viola) and Raphaël Merlin (violoncello). 2 p.m. $29+. Samueli Theater, 615 Town Center Dr., Costa Mesa, 714.556.2787. scfta.org
Lantern Festival 2018
Mar. 4. Bring the entire family and celebrate Pacific Symphony's third annual Lantern Festival. Highlights include Pacific Symphony Brass Quintet, Dragon Dance, lantern making with Bowers Museum, Chinese folk dance, Lac Hong Performing Art Group, South Coast Chinese Orchestra, a puppet show, photo opportunities, food trucks and more. Noon-6 p.m. Free. Julianne and George Argyros Plaza, 600 Town Center Dr., Costa Mesa, 714.556.2787. scfta.org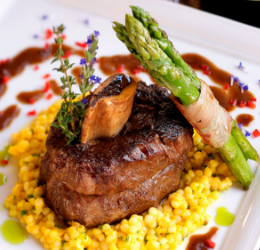 OC Restaurant Week
Mar. 4-10. Back again for its 10th anniversary, OC Restaurant Week brings together more than 150 participants for the week-long feast. Diners can enjoy a wide variety of options, from casual and family friendly establishments, to upscale and fine dining. A "luxe experience" will be available again for a select group of menus priced at a $80 price point. See website for full list of participating restaurants and prices. ocrestaurantweek.com
Rock for the Cause
Mar. 5. Rock out with Laguna Beach's superband The 133 Band for an evening that benefits Friendship Shelter. The event will feature live music, drinks, hors d'oeuvres and more. All proceeds will directly help end homelessness in the community. 6-10 p.m. $75+. Skyloft, 422 S. Coast Hwy., Laguna Beach, 949.494.6928. Tickets
2018 Toshiba Classic
Mar. 7-11. Returning for its 23rd year, the Toshiba Classic brings players with worldwide professional victories to Southern California. Expect defending champion Jay Haas and 80 additional players to compete in the tournament including recognized stars of the PGA TOUR Champions such as Bernhard Langer, Scott McCarron, Vijay Singh, Mark O'Meara, Tom Lehman and more. $25 pre-sale, $30 day-of. Newport Beach Country Club, One Clubhouse Dr., Newport Beach, 949.660.1001. toshibaclassic.com
Casa Up Close: How Can Artificial Intelligence be Used for Social Good?
Mar. 8. Learn about artificial intelligence and the positive potential it can contribute to the well-being of society. USC's professor Milind Tambe will share various projects the Center For Artificial Intelligence in Society (CAIS) has been working on to use A.I. for the social good. 7 p.m. $10-$12. Casa Romantica Cultural Center and Gardens, 415 Avenida Granada, San Clemente, 949.498.2139. casaromantica.org
ShopTheExpo at Neiman Marcus
Mar. 9-10. Discover a new collection of independently-owned beauty brands and shop from the brand founders in person. F 10 a.m.-8 p.m., Sa 10 a.m.-7 p.m. Neiman Marcus Fashion Island, 601 Newport Center Dr., Newport Beach. indiebeautyexpo.com
Ground House at TRADE Food Hall
Opening Mar. 10. Calling all foodies and burger lovers! There is a new burger joint in town ready to serve you mouthwatering bites. The first 100 customers in line on Saturday will receive a $20 gift card to Ground House. Those who are savvy with Instagram can follow @groundhouseburger and tag two people for a chance to win a Nintendo Switch. 11 a.m. TRADE Food Hall, 2222 Michelson Dr., Irvine, 714.556.2787. tradefoodhall.com
Easter Bunny at Along Came a Spider
Mar. 10. Hop over to this children's boutique with your little ones to meet the Easter bunny. Guests who spend $25 in store will get a free photo with the Easter bunny from Classic Kids Photography while enjoying complimentary Sprinkles Cupcakes and refreshments. 11 a.m.-2 p.m. Corona del Mar Plaza, 938 Avocado Abe., Newport Beach, 949.59.8687. alongcameaspider.net
globalFEST – The New Golden Age of Latin Music
Mar. 10. 2017 Latin Grammy Award winner Flor de Toloache and alternative Chicano band Las Cafeteras will come together part of a new golden age of Latin music, forging inspired new paths for the fabled Latin sound. 7:30 p.m. $65+. Samueli Theater, 600 Town Center Dr., 714.755.5799. scfta.org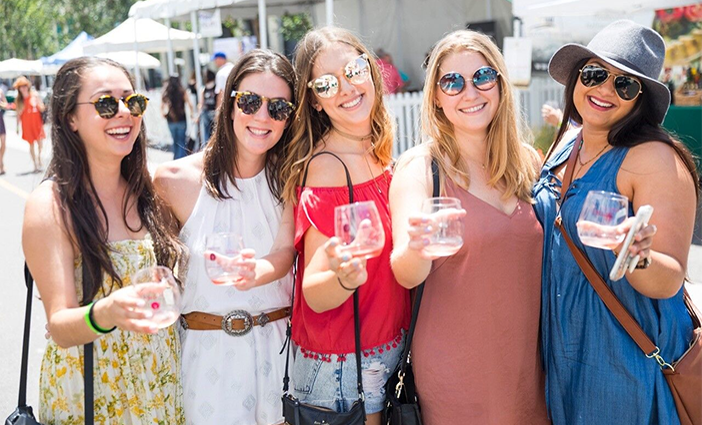 OCWineFest
Mar. 10-11. Celebrate spring at the annual wine festival on the historical grounds of A Stones Throw Winery. Guests will learn about and sip award-winning wines from around the globe—including from producers hailing from Israel, Croatia, Greece, France—as well as wine grown and made right in Orange County. There will be food trucks on-hand, free coffee by Thunderking Brewing and gourmet goodies and luxury products from a variety of vendors. See website for list of wine vendors. Sa-Su 1-5 p.m. 29943 Camino Capistrano, San Juan Capistrano, 818.994.4661. ocwinefest.com
Intro to Modern Calligraphy
Mar. 10. Practice the proper techniques of modern pointed pen calligraphy with Angi Phillips—graphic designer, calligrapher and owner of Angelique, Ink. In this beginner class, you will learn how to properly hold an oblique calligraphy pen, gain an understanding of pen strokes and creating letterforms, controlling the pen and connecting letters. 10 a.m.-1 p.m. VIP Lounge and terrace in Outlets at San Clemente, 101 West Avenida Vista Hermosa, Suite 190, San Clemente, 949.535.2323. outletsatsanclemente.com
Memphis Cafe Updated Menu & All-New Spring-Inspired Plates
Mar. 12. Savor the comforting flavors of Southern home-style cooking with a spring-inspired twist. The updated dinner menu features Memphis Cafe's signature dishes reimagined, such as the award winning smoky gumbo and seafood jambalaya, along with new seasonal dishes showcasing the flavors of spring. Spring-inspired menu highlights include boudin balls, fried green tomato and lobster salad, roasted beet poke, blackened rib cap steak and more. See website for hours. Memphis Cafe, 2920 Bristol St., Costa Mesa, 714.432.7685. memphiscafe.com
Farmer Boys St. Patrick's Day Scratchers
Mar. 13-17. Test your luck this St. Patrick's Day with Farmer Boys scratchers! Participating Farmer Boys locations will be handing out scratch-off coupons with each purchase. The coupons must remain unscratched until returning to Farmer Boys between March 18-April 1, where the guest can scratch in-store to reveal and redeem the offer for a discounted purchase or free select menu item. See website for locations. farmerboys.com
Painting & Prosecco at The Resort at Pelican Hill
Mar. 14. Channel your inner artist with a glass of bubbly in one hand and a paintbrush in the other while creating your own rendition of the Resort's iconic Rotunda on the outdoor event lawn. Taught by local art guru Timree Gold, this approachable step-by-step class is perfect for beginners, painting enthusiasts or anyone looking to spend an afternoon with friends. 5-7 p.m. $85. 22701 Pelican Hill Road S., Newport Coast, 949.467.6800. Tickets
Cloud Gate Dance Theatre of Taiwan: 'Formosa'
Mar. 16-18. For their West Coast premiere, this dance group will thrill the audience with a performance celebrating Asian culture and aesthetics with its inventive blend of Qigong, martial arts, modern dance and ballet. F-Sa 7:30 p.m., Su 1 p.m. $29+. Segerstrom Hall, 600 Town Center Dr., Costa Mesa, 714.556.2787. scfta.org
Spring Celebration at Roger's Garden
Mar. 16-25. Find ideas for your own garden at this spring celebration where you can view inspirational and contemporary "display gardens". Guests can view the combined talents of the floral artists, landscape designers and creative team with daily personalized workshops and educational how-to's. See website for workshop dates. Roger's Gardens, 2301 San Joaquin Hills Road, Corona del Mar, 949.640.5800. rogersgardens.com
Aqua Nights with DJ Tirade
Mar. 17. Based in L.A., Matt Tyree (a.k.a DJ Tirade) brings his unique creativity and feel-good party vibes to the Aqua Lounge. Tirade is a regular in the Hollywood club scene and a favorite among A-listers and high profile events. Fashion Island Hotel, 690 Newport Center Dr., Newport Beach, 949.760.4920. aqualoungenb.com
Audrey Dunham at Irvine Improv
Mar. 17. Certified sports nutritionist, plant-based nutritionist, fitness trainer and a former fitness competitor Audrey Dunham presents a new seminar "Plant-Based, Slim Living – SIMPLIFIED." 11 a.m. $32. Irvine Spectrum Center, 527 Spectrum Center Dr., Irvine, 949.854.5455. Irvine.improv.com
Cha Cha's Latin Kitchen New St. Patrick's Day Margarita
Mar. 17. Enjoy dishes from the Latin inspired menu and pair your meal with the restaurant's new honeydew melon margarita made with Maestro Dobel Blanco Tequila, honeydew melon puree, cucumber juice, serrano syrup, fresh lime juice and mint. Available from 11 a.m.-7 p.m. $10. Brea: 110 W. Birch St., 714.255.1040; Irvine: 13126 Jamboree Road, 714.408.7819. chachaslatinkitchen.com
St. Patrick's Day Specials at The Blind Pig Restaurant + Bar
Mar. 17. Indulge in shareable gourmet American cuisine by executive chef Karl Pfleider with an expansive selection of craft beers and specialty craft cocktails by bar manager Ryan Autry. The team will offer a selection of $5 craft Irish beers on tap, a featured Irish whiskey for $6 and a single malt flight, along with craft Irish-inspired cocktails. Pair your cocktails with Irish-themed dishes on special like bangers & mash, Irish beer battered fish and corned beef. 31431 Santa Margarita Parkway, Rancho Santa Margarita, 949.888.0072. theblindpigoc.com
St. Patrick's Day O'Specials at Oak Grill
Mar. 17. Cheers to these St. Patrick's Day specials that you'll think are so good, you'll think you've found the end of the rainbow. Oak Grill will serve up Irish specials like Green Eggs Benedict for breakfast ($17), corned beef and cabbage for dinner ($24) and green beers served all day long ($8 each). Fashion Island Hotel, 690 Newport Center Dr., Newport Beach, 949.760.4920. oakgrillnb.com
St. Paddy's Day Yacht Party
Mar. 17. Come aboard this St. Patty's party cruise for a three-hour trip on the sparkling Pacific Ocean. Enjoy one-of-a-kind Irish cocktails, a delectable Irish themed dinner buffet, all while dancing to top 40 tunes and the best Irish dance hits. 21+. Check-in 6:30 p.m., cruise 7-10 p.m. $65. Royal Princess Yacht, 2901 West Coast Hwy., Newport Beach, 714.485.6543. annualyachtparties.com
St. Patrick's Day at Ways & Means Oyster House
Mar. 17. St. Patrick's Day can't get better with beach views and $5 Irish Bucks at Ways & Means Oyster House. Made with Tullamore Dew whiskey, lime juice and ginger beer, these cocktails will only be available on the 5 for 5 menu this day. Pair the cocktail with freshly shucked oysters, sliders or battered jumbo shrimp to complete the experience. 10 a.m.-11 p.m. Pacific City, 21022 Pacific Coast Hwy., Huntington Beach, 714.960.4300. wmoysters.com
Yoga on the Main Deck
Mar. 17. Stretch out with Curl Fitness for this outdoor yoga class on the main deck at Lido Marina Village. Bring a yoga mat and water bottle to start your weekend off surrounded by breathtaking views as you calm your mind and strengthen your body. 9-10 a.m. Free, RSVP required. Lido Marina Village, 3434 Via Lido, Newport Beach. lidomarinavillage.com
Blackened Tacos and Salsas Cooking Demo
Mar. 18, 24. Learn how to make chef Ivan Calderon's award-winning blackened tacos and housemade salsas at one of two cooking demo classes. During the chef's interactive demonstration, enjoy complimentary appetizers and margaritas. $50/pp at both locations. Newport Beach (March 18) 3:30-5:30 p.m. 2632 San Miguel Dr., Newport Beach, 949.720.0980; Irvine (March 24): 1-3 p.m. 13792 Jamboree Rd., Irvine, 714.505.6080. tacorosa.com
Farmhouse Local Artisan Dinner
Mar. 19. Enjoy unforgettable food and great company under the stars to support The Ecology Center. Join "Chef of the Year," Rich Mead of Farmhouse and founder of The Ecology Center Evan Marks for an exclusive multi-course dinner and beverage pairing, while meeting with local food and drink artisans who made this dinner possible. 6 p.m. $150. Farmhouse at Roger's Gardens, 2301 San Joaquin Hills Road, Corona del Mar, 949.640.1415. rogersgardens.com
'The Book of Mormon'
Mar. 20-Apr. 1. Back by popular demand, The Book of Mormon returns to Segerstrom Center for the Arts for a limited time only. This outrageous musical comedy follows the misadventures of a mismatched pair of missionaries, sent halfway across the world to spread the Good Word. See website for showtimes. $34+. 600 Town Center Dr., Costa Mesa, 714.556.2787. scfta.org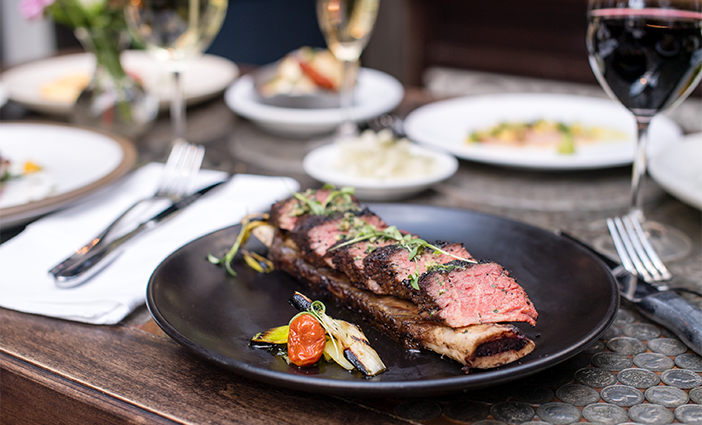 Five Crowns All-New Spring Menu
Mar. 21. Taste the spring-inspired menu created by executive chef and season six winner of Food Network show Chopped, Alejandra Padilla. Menu highlights include hiramasa crudo, smoked octopus, housemade semolina pasta, coffee rubbed shortrib, almond meringue and more. Su-Th 5-9 p.m., F-Sa 5-10 p.m. 3801 E. Coast Hwy., Corona Del Mar, 949.760.0331. lawrysonline.com
Pink Martini
Mar. 23-24. Formed in Portland, Oregon, the 12-member ensemble will perform in Pacific Symphony's 2017-18 Pops Series. Pink Martini has been a popular favorite in many countries for more than a decade with its revitalization of vintage Big Band sound, in combination with 1940s jazz, cross-cultural rhythms and more. 8 p.m. $35-$169. Renée and Henry Segerstrom Concert Hall, 615 Town Center Dr., Costa Mesa, 714.755.5799. pacificsymphony.org
Swallows Day Parade
Mar. 24. Celebrate the return of the swallows to the San Juan Capistrano Mission. As one of the nation's largest non-motorized parade, this event is perfect for the whole family. 11 a.m.-2 p.m. Mission San Juan Capistrano, 26801 Ortega Hwy., San Juan Capistrano, 949.493.1976. swallowsparade.com
Cars & Cafe at Moulin
Mar. 25. Sip on a cup of coffee and stroll through the Moulin parking lot for the automobile extravaganza where you'll find an array of antiques and exotics—from Bugattis to Citroëns, and everything in between. Enjoy breakfast "classiques" like Moulin's famous croque madame or smoked salmon eggs benedict, or choose from an assortment of fresh-baked goods. Coffee is free for all guests. 7-9 a.m. 1000 N Bristol St., Newport Beach, 949.474.0920. moulin.com
Chick Corea and Jazz at Lincoln Center Orchestra
Mar. 25. Expect an afternoon of exhilarating performances by jazz titan Chick Corea along with the Jazz at Lincoln Center Orchestra. Corea's music has covered all the stylistic grounds from bebop, soul jazz and fusion, to Latin jazz and avant-garde. For this event, members of the Jazz at Lincoln Center Orchestra will arrange Corea's own compositions. 3 p.m. $39+. Renée and Henry Segerstrom Concert Hall, 600 Town Center Dr., Costa Mesa, 714.556.2787. scfta.org
Summer Home with Télépopmusik
Mar. 25. Enjoy a picturesque day on the bay while dancing waterside to Télépopmusik (DJ set) for the kick-start of Summer Home—a new monthly summer series featuring the best in music and culinary. Indulge in Back Bay Bistro's sunset brunch buffet featuring a taco and burrito station in addition to a curated selection of breakfast favorites courtesy of executive chef Daniel Jimenez. 2-7 p.m. $10 pre-sale, $15+ GA. Back Bay Bistro at Newport Dunes Waterfront Resort, 1131 Back Bay Dr., Newport Beach, 949.729.1144. Tickets
Sunday Supper at Provenance
Mar. 25. Provenance executive chef/co-owner Cathy Pavlos' legendary Sunday Supper will make its comeback with a recreation of one of her earliest culinary experiences as she presents "A Sunday Supper That My Grandmother Would Have Done." Enjoy a four-course menu served family-style featuring Maria Bottari's famous Sunday Sauce. Reservations required. 3-6 p.m. $65/pp (excludes tax and gratuity). 2531 Eastbluff Dr., Newport Beach, 949.718.0477. provenanceoc.com
'From Mumbai to Mexico City' Dinner
Mar. 29. ADYA chef/partner Shachi Mehra welcomes Puesto chef Katy Smith for a five-course dinner that showcases each chef's individual style, as well as two courses that combine the signature dishes of both restaurants. In addition, Puesto pastry chef Jessica Scott will create a one-of-a-kind dessert inspired by both India and Mexico. To reserve your spot, email info@adyaoc.com. 6 p.m. $60. ADYA at Anaheim Packing District, 440 S. Anaheim Blvd. #201, Anaheim, 714.533.2392. adyaoc.com
Queensway 5K
Mar. 29. Lace up your sneakers and walk, run or jog through the Queen Mary's Events Park and Long Beach harbor at the inaugural Queensway 5K. The finish line celebrations will include music, celebratory medals, a speech by Commodore Everette, food, a beer garden, vendors and more. Racers can refuel with food trucks and food booths including food tastings from the Queen Mary restaurants. Event 3-8 p.m.; race starts 5:15 p.m. $35. 1126 Queens Hwy., Long Beach, 562.499.1739. queenmary.com
Easter Celebration
Mar. 31. Gather the whole family (pets welcome, too) and celebrate Easter Weekend by the sea. Enjoy photos with the Easter Bunny, Wild Wonders animal shows, face painting, balloon animals and crafts. Noon-3 p.m. Oak Tree Court in Outlets at San Clemente, 101 West Avenida Vista Hermosa, Suite 190, San Clemente, 949.535.2323. outletsatsanclemente.com
Taste of the Arts Talent Fundraiser & Classic Car + Biker Show
Mar. 31. Get a taste of the arts at this festival geared to raising awareness for expansion of programs in preventing addiction, bullying and suicide. Highlights include a 40-foot barbecue feast, live music, shopping and more. Expect music performances by Babby Leigh, The Unknown, Olivia Doms & The Resistors, Ava Domini and Burnout Reef. Headlining bands include Stereo Love Yard of Blondes and Ten Mile Tongue. 8 a.m.-3 p.m. Free. OC Market Place, 88 Fair Dr., Costa Mesa, 949.388.0114. communityoutreachalliance.com
47th Annual Festival of Whales photo by Chrisitina de la Fuente. Five Crowns All-New Spring Menu photo provided by the ACE Agency. Cars & Cafe at Moulin photo provided by Outshine PR.

[et_bloom_inline optin_id=optin_12]