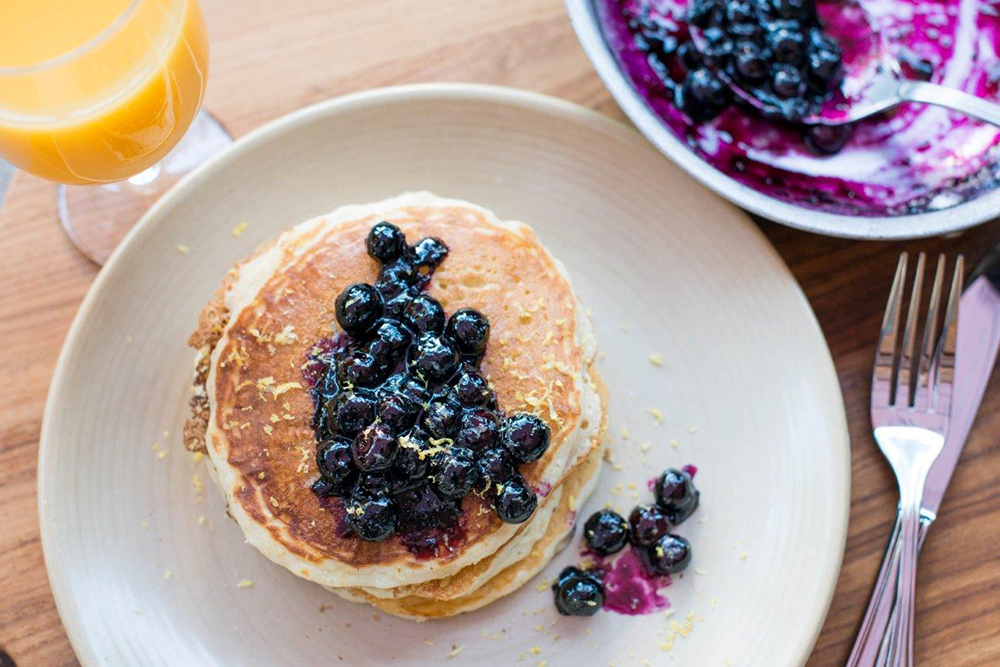 From Christmas Eve feasts and Christmas Day brunch—find the best Orange County dining destinations this holiday season.
Edited by Laura Okey
Christmas Day Ballroom Brunch
Dec. 25. Celebrate Christmas at Pelican Hill overlooking the Pacific Ocean and indulging on an unforgettable feast of traditional cuisine. Enjoy live entertainment and children's activities including Santa Claus photos and cupcake decorating. Reservations recommended. 10 a.m.-4 p.m. Children's entertainment programs begin at noon, 2 p.m. and 4 p.m. Adults $125, Children under 12 $65. 22701 Pelican Hill Road South, Newport Coast, 855.467.6800. pelicanhill.com
Hornblower Christmas Dining Cruises
Dec. 24-25. Enjoy Christmas Eve dinner, Christmas Day brunch or Christmas Day dinner aboard Hornblower Cruises. Take in the beautiful views and enjoy live entertainment while indulging at a buffet. 11:30 a.m., 4 p.m. Brunch $67.95 adults, $40.77 children ages 4-12; Dinner $86 adults, $52.40 children ages 4-12.  2431 W. Coast Hwy., Newport Beach, 310.301.9900. hornblower.com
A Very Merry Christmas Brunch
Dec. 25. After unwrapping presents head to EATS Kitchen for a three-course prix-fixe brunch feast. There's a choice of favorites like blueberry pancakes and cinnamon crunch French toast or specials like dungeness crab Benedict and chicken and biscuits, plus a complimentary glass of champagne. Merry Christmas to all and to all a good brunch! 11 a.m.-2:30 p.m. $45. EATS Kitchen + Bar, Hotel Irvine, 17900 Jamboree Road, Irvine, 949.225.6780. hotelirvine.com
Christmas at Andrea Ristorante
Dec. 24-25. Take your Christmas Eve feast to Italy with a holiday festa at Andrea Ristorante. On Christmas Day, Andrea will feature an all-day special menu with a variety of holiday dishes served in the oceanview dining room. Christmas Eve 5-10 p.m., Christmas Day noon-10 p.m. $140. 22701 S. Pelican Hill Road, Newport Coast, 949.467.6800. andreanb.com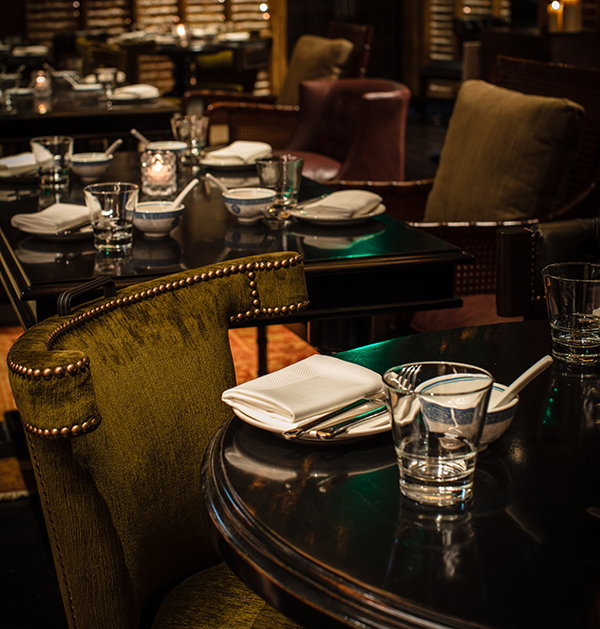 Afternoon Tea at LSXO
Dec. 24. LSXO, the unique restaurant-within-a-restaurant located inside the recently launched coastal eatery, Bluegold, features a menu inspired by chef Tin Vuong's Chinese/Vietnamese heritage. In honor of the American tradition of enjoying Chinese food on this holiday, LSXO will be open on Christmas Eve. Stop in for afternoon tea featuring sips like Hong Kong-style milk tea (black tea, evaporated milk and brown sugar), London fog (Earl Grey Shanghai, vanilla syrup and steamed milk) and chai latte (masala chai tea, milk and vanilla). Snack on items like an open-faced roast beef finger sandwich (watercress and roasted garlic aioli on a toast point), zee-zee cake (strawberry gelée, vanilla mascarpone cream and pistachio dacquoise) and daily truffles. Bluegold and LSXO Christmas Eve hours 9 a.m.-10 p.m.; Afternoon tea at LSXO 3-5 p.m. Top level of Pacific City, 21010 Pacific Coast Hwy., Huntington Beach, 714.374.0038. dinebluegold.com
Christmas Dinner at Watertable
Dec. 25. Celebrate Christmas with seasonal four-course menu of holiday delight. Appetizers for the table include brie and cranberry relish crostini; kenter greens mixed salad with fennel, cashews, pomegranate seeds and goat feta; and farmers market veggies with spiced roasted carrots and caramelized Brussels sprouts with pancetta. Don't forget the endless white cheddar thyme biscuits. Entrees include choices of roasted Christmas goose, salt crusted prime rib, spiral baked ham and more. Each guest will choose a savory side like sour cream mashed potatoes, mac and cheese with jalapeno bacon panko crumble and chestnut and sage dressing, to name a few. Among eight options for dessert, highlights include eggnog mint cupcakes, warm apple cobbler and a flavored popcorn bar. Call for reservations. Adults $54, children ages 4-12 $25. Hyatt Regency Huntington Beach, 21500 Pacific Coast Hwy., Huntington Beach, 714.698.1234. huntingtonbeach.hyatt.com
Brunch with Santa at Back Bay Bistro
Dec. 10, 24. Take in the panoramic view of the Back Bay Nature Preserve and relish in the holiday spirit with Mr. Claus himself. The champagne brunch features fresh seafood, carving, crepe, pancake and omelet stations along with signature specialty brunch items made-to-order. Additional active stations include a poke and sushi roll station, seafood taco station, pasta station and of course a sweet treat dessert station. A holiday beverage bar will be over flowing with hot cocoa, apple cider and eggnog and adults will enjoy endless champagne and mimosas. Santa Claus will stop by brunch from 11 a.m.-2 p.m. Brunch 9 a.m.-2 p.m. Adults $45, Children 10 and under $16. 1131 Back Bay Dr., Newport Beach, 949.729.1144. newportdunes.com
Christmas Eve Dinner at Back Bay Bistro
Dec. 24. Fill your heart and your belly with holiday delight at Back Bay Bistro. The evening will start with a goat cheese biscuit with sage, followed by a first course of endive and brie soup. The second course offers a salad gourmande with rock shrimp, foie gras mousse and champagne vinaigrette dressing. The third course includes a choice of pan seared scallops with asparagus and mushroom risotto or macadamia crusted Chilean seabass. An intermezzo of sorbet is followed by entree selections of rack of lamb, filet of beef perigourdine or Cornish game hen. Dessert boasts a chocolate yule log, lava cake or eggnog brûlée. 4-8:30 p.m. $75. 1131 Back Bay Dr., Newport Beach, 949.729.1144. newportdunes.com
A Most Toast-Worthy Christmas Eve Dinner
Dec. 24. Celebrate Christmas Eve with some glitz and glam at The Ritz Prime Seafood. Enjoy a three-course prix-fixe menu with choices created by new executive chef George Neyra. The first course offers shrimp and polenta with Hawaiian blue prawns and black truffle emulsion; crisp pork belly with caramelized apple, date puree and black cardamom jus; or marinated heirloom baby beets with goat cheese mousse and honey vinaigrette. For main course entrees the choices are filet Mignon with black truffle potato puree and creamed spinach, rack of Colorado lamb with porcini mushrooms, baby carrots and rosemary jus or wild salmon with quince puree, pomegranate and Brussels sprouts. Sweet options include fig and financier with crème fraiche ice cream, spiced eggnog crème brûlée and more. 4-11 p.m. $75. 2801 W. Coast Hwy., Newport Beach, 949.720.1800. ritzprimeseafood.com
Oak Grill's Christmas Best Four-Course Feast
Dec. 24-25.
'Tis the season to indulge in the Christmas spirit with a four-course prix-fixe menu. Oak Grill is serving up Christmas dinner with all the trimmings like butternut squash soup, slow-roasted prime rib and dark chocolate peppermint cake. 4-9 p.m. Adults $90; Children $35, under five free. Oak Grill, Island Hotel, 690 Newport Center Drive, Newport Beach, 949.760.4920.
oakgrillnb.com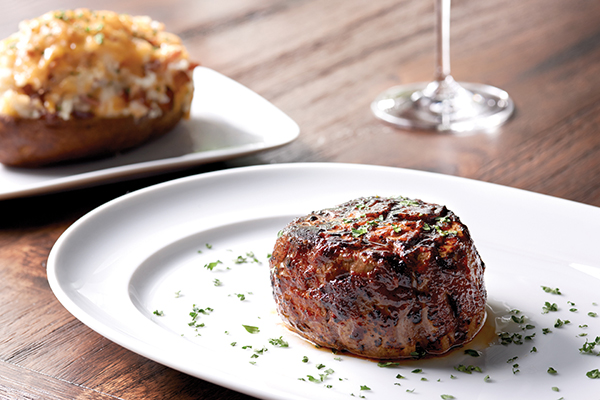 Mastro's
Dec. 24-25. Make your holiday meals unforgettable this year at Mastro's with sizzling steaks, perfectly chilled bottles of champagne, jaw-dropping seafood towers and decadent sides such as lobster mashed potatoes. Indulge in a special festive cocktail, sugar & spice, made with Three Olive cake vodka, Svedka vanilla, Akal Chai Rum and a heavy swirl of whipped cream, served in a martini glass with a cinnamon and sugar rim. Don't forget the beloved signature butter cake. Reservations highly recommended. Christmas Eve 4-10 p.m., Christmas Day 3-10 p.m. Mastro's Costa Mesa, 633 Anton Blvd., Costa Mesa, 714.546.7405; Mastro's Ocean Club, 8112 East Coast Hwy., Newport Beach, 949.376.6990. mastrosrestaurants.com
Christmas Brunch in The Backyard
Dec. 25. Make brunch a new Christmas tradition this year with a spectacular outdoor holiday feast. Fill your plate with delight from the various food stations such as freshly carved turkey, maple-glazed Berkshire ham, holiday desserts, build-your-own mimosas and more. Take photos with Santa, jump in the photo booth and enjoy live music. Tickets can be purchased in advance online or reservations recommended. Noon and 2 p.m. Adults $65; children ages 5-12 $15. Hotel Irvine, 17900 Jamboree Road, Irvine, 949.225.6780. hotelirvine.com
Vue Restaurant
Dec. 24-25. Enjoy a special Christmas Day meal at Laguna Cliffs Marriott Resort & Spa. Vue Restaurant offers sweeping ocean views and the perfect setting to enjoy the special holiday with loved ones. A special four-course menu will be offered accompanied by live entertainment by John Troy. Children's menu available. Christmas Eve 5-10 p.m; Christmas Day 2-6 p.m. $95/pp. Laguna Cliffs Resort & Spa, 25135 Park Lantern, Dana Point, 949.487.7516. lagunacliffs.com