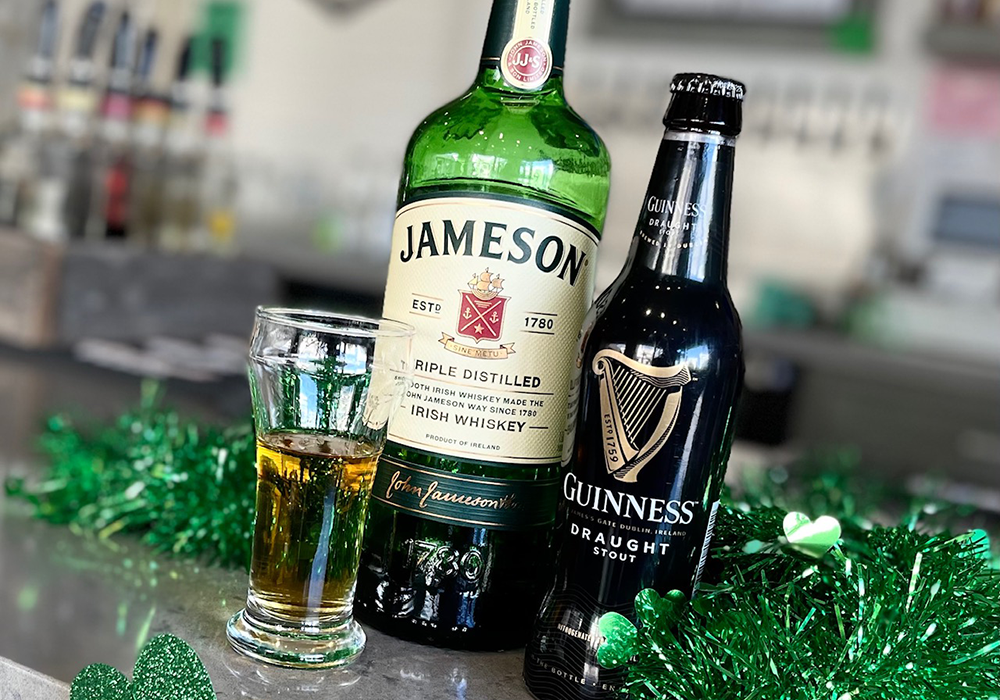 Calling all lads and lasses! St. Patrick's Day is nearly here and we've put together a roundup of festive fare and libations (including a cooking class) from these Orange County businesses.
March 14, 17. Celebrate St. Patrick's Day by learning how to create an Irish-inspired feast for four. During the in-person, socially distant class of eight students, chef Gary will guide attendees on how to make traditional soda bread with Irish cheddar cheese (pictured), mustard and honey-glazed corned beef, and potato mash with braised cabbage. At the end of the class, you will go home with a feast and reheating instructions. 4 p.m. $79 per person. South Coast Plaza, 3333 Bear St., Suite 110, Costa Mesa, 714.241.0118.
March 17. In search of some extra luck this year? Head to Bar Louie in The District at Tustin Legacy this St. Patrick's Day to sip on $4 green beer, $7 Jameson and $8 Irish Slammers all day. For more information, call or visit the website. 2467 Park Ave., Tustin, 657.296.4400.
Through March 17. Billy's at the Beach is celebrating the spirit of Ireland with Irish bites and festive mai tais. Indulge in traditional corned beef and cabbage; or a savory pastrami ruben sandwich made with housemade sauerkraut, Swiss cheese and Billy's 1000 Island spread on rye bread. Guests can also toast to the Irish over fish and chips made with Hawaiian Ono, a fan-favorite dish from Billy's permanent menu. On St. Patrick's Day, the aloha eatery is turning its signature mai tais green in celebration of the holiday. Reservations recommended. 2751 W. Coast Hwy., Newport Beach, 949.722.1100.
March 17. Center Hub Bar is adding extra spirit to your St. Patrick's Day celebrations with its $12 holiday special, which includes a bottle of Guinness and a shot of Jameson whiskey. This lucky deal will be offered along with Center Hub's signature selection of creative hand-crafted cocktails, boutique wines and draft beers. 11:30 a.m.-6 p.m. 2222 Michelson Drive, Suite 220, Irvine, 949.536.5652.
March 17. The San Francisco-based bakery is once again featuring its raisin-studded Irish soda bread for St. Patrick's Day in a 1.5-pound loaf ($7.49). For those in need of a sweet treat, try the iced shamrock cookies available in packs of three ($8.19). Call and pre-order soda bread to ensure availability. Open daily 10 a.m.-8 p.m. South Coast Plaza, 901 S. Coast Drive, Costa Mesa, 714.557.1849.
March 17. Satisfy your sweet tooth with festive treats from the Hall Global Eatery's Patisserie. Guests can purchase freshly baked shamrock sugar cookies ($2) and chocolate-espresso cupcakes iced with Bailey's buttercream ($3.50). 9 a.m.-6 p.m. South Coast Plaza, 3333 Bristol St., Suite 1876, Costa Mesa, 714.515.5544.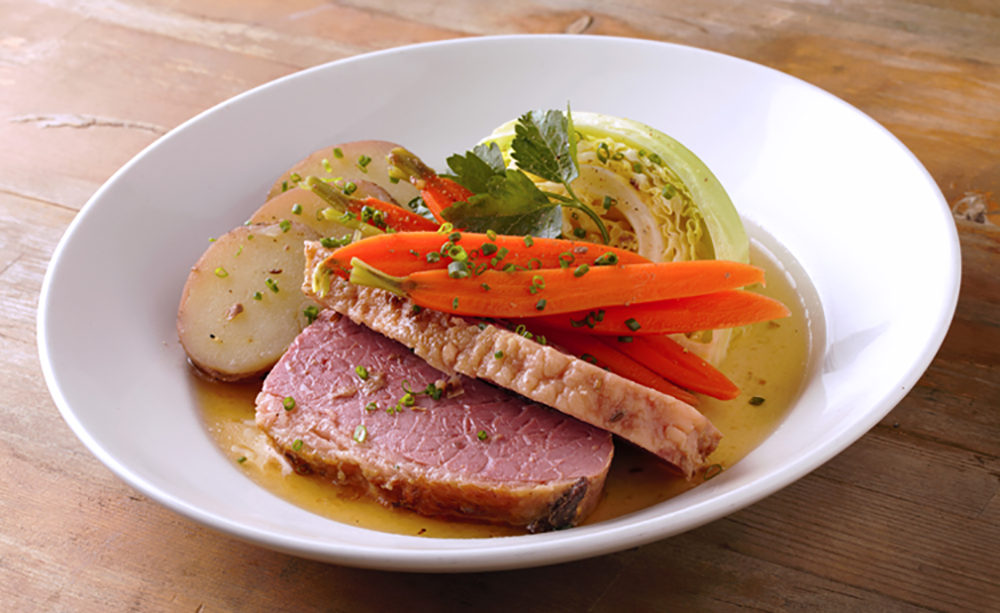 March 17. Save yourself the trouble of cooking with a two-course St. Patrick's Day prix-fixe meal from Paul Martin's at Irvine Spectrum Center. The meal starts with a seasonal house salad followed by the corned beef, which is slow-braised with onions and beer for over five hours until tender. Sides to go along with the corned beef are baby carrots, cabbage and red potatoes. Enjoy it on the outdoor patio or order for takeout. Noon-9 p.m. $29. Irvine Spectrum Center, 534 Spectrum Center Drive, Irvine, 949.453.1144.
March 17. Cheers to this lucky holiday with all-day festive drink deals at RA Sushi in The District at Tustin Legacy. Look forward to these libations: $1 Green Hot Sake, $5 Jameson shots, $5 22-ounce Kirin or Kirin Light, $6 Lucky Margaritas, $6 Green Dragon Bombs, $6 Irish Mules, $20 Irish Mule pitchers and $20 Lucky Margarita punch bowls (for two guests). Call to make reservations. 2401 Park Ave., Tustin, 714.566.1700.
March 17. Head to Ireland … via India! Join The Yellow Chilli for Irish-inspired craft cocktail specials served all day on St. Paddy's Day in its spacious patios and bar. To make reservations, call or visit the website. The District at Tustin Legacy, 2463 Park Ave., Tustin, 714.389.5280.
Through March 18. Stop by Lawry's for its limited-time St. Paddy's Day special to take home to the family. The special features a classic Irish corned beef platter with hearty spiced meat served with steamed cabbage, roasted red potatoes and glazed carrots. Call to place an order. $17. South Coast Plaza, Located on Level Two next to Macy's Men's Store, 3333 Bristol St., Suite 2601, Costa Mesa, 714.434.7788.
Through March 31. Eat, drink, and celebrate for a day filled with St. Patrick's Day themed cocktail specials all month long in the Treehouse Lounge and Tanner's at Paséa Hotel & Spa. Sip on Jameson-based whiskey specials such as the Lucky Charm, Brunch with the Irish, 4 Leaf Clovers, Pot of Gold, The Old Irish and Can't Pinch Me—all priced at $16. Note: Reservations not required; Treehouse Lounge accepts walk-ins only. Open for dinner nightly from 5 to 10 p.m. 21080 Pacific Coast Hwy., Huntington Beach, 714.698.6130.
Photo credits: Center Hub courtesy Ajenda PR. Paul Martin's courtesy Paul Martin's American Grill