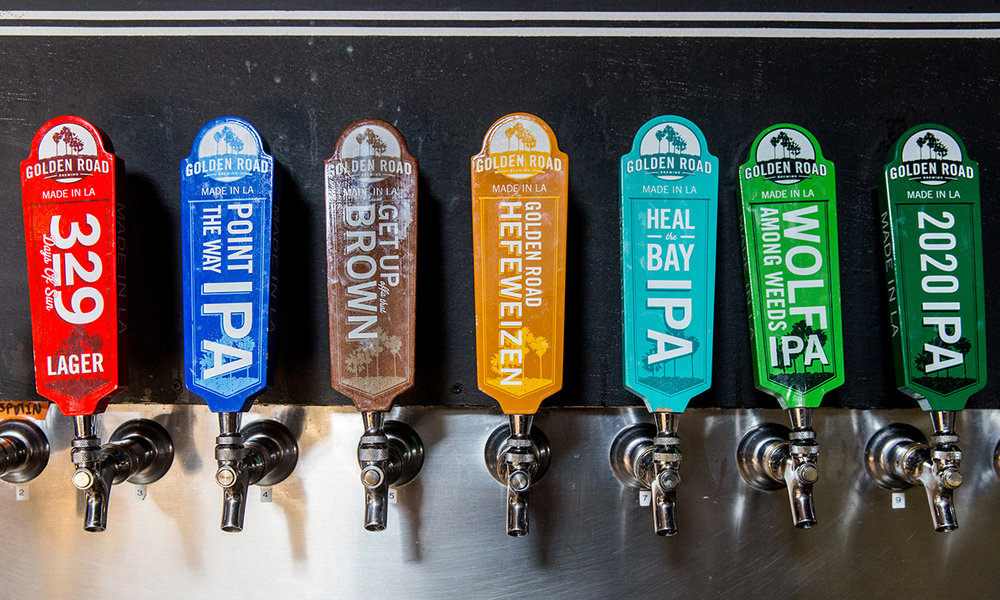 There's always something brewing in Orange County—Discover 7 of Anaheim's newest breweries.
Adapted from the 2018 WHERE Orange County magazine spring issue.
1. All-American Ale Works

Round up your friends and head to All-American Ale Works for American-style ales, trivia nights and other nightly specials. Enjoy year-round and seasonal beers alongside craft sodas on 16 beer taps; Year-round beers available include Barefoot Blonde, Blue Manchi, Old School Mix Tape, Renegade Warrior, Storm the Beach and Liberty Or Death.
M-Th 4-9 p.m.; F 2-11 p.m.; Sa noon-11 p.m.; Su noon-8 p.m. 5220 E. La Palma Ave., Unit 103, Anaheim, 657.549.2140. all-americanaleworks.com
2. Asylum Brewing

With a name like Asylum Brewing, guests can expect to find ales, stouts, IPAs and more with unique, yet haunting names. Customers can view Asylum Brewing's "untappd" rotating libations online and purchase them in sizes such as 4 oz, 16 oz, 32 oz and 64 oz (growler refill). Brews currently on tap include Fair Weather Friend (west coast pale), Casanova Frankenstein (imperial stout), Harlequin (honey blonde), Monsters We Breed (dank IPA) and Rorschach (coffee brown with Bangarang coffee).
M-Th 4-10 p.m.; F-Sa noon-midnight; Su 1-9 p.m. 2970 E. La Palma Ave., Suite D, Anaheim, 949.396.2099. asylumbrewingcompany.com
3. Bruery Terreux

Specializing in farmhouse-style wild and sour ales, Bruery Terreux brings a new tasting room that holds up to 48 beers on tap with options of flights, growler fills and bottles to-go. Craft beer enthusiasts also have the chance to become a member of the Preservation Society or Reserve Society, each offering special perks like tasting limited-edition beers and enjoying discounted rates. For those looking for a bite to eat, check the online calendar for the rotating lineup of food trucks.
M-W 4-10 p.m.; Th noon-10 p.m.; F-Sa noon-midnight; Su noon-10 p.m. 1174 N. Grove St., Anaheim, 714.996.6258. brueryterreux.com
4. Golden Road Brewing

Not only is Golden Road Brewing a California-based brewery with year-round offerings, seasonal beers and limited-edition brews, but it's also a full-service restaurant with vegan options. Start your meal with appetizing bites like chorizo corn, fried avocado tacos, duck confit putine and more. Then choose from a variety of salads, burgers and sandwiches to indulge in. With your meal, enjoy IPA offerings like Point the Way, Heal the Bay, Wolf Pup Session and Wolf Among Weeds. See website for list of seasonal and specialty brews available.
Su-W 11 a.m.-midnight, Th-Sa 11 a.m. 2 a.m. 2210 E. Orangewood Ave., Anaheim, 714.912.4015. goldenroad.la
5. Hoparazzi Brewing Co.

Since it's opening in January 2016, fans of Hoparazzi Brewing Co. have raved about the sour beers—some claiming to be the best sour beers in Orange County. With it's quaint, laid-back atmosphere, this is the perfect place to enjoy a nice glass (or two) with friends after a long day of work.
F 4-10 p.m.; Sa 2-10 p.m.; Su 1-7 p.m. 2910 La Palma Ave., Anaheim, 714.204.0655.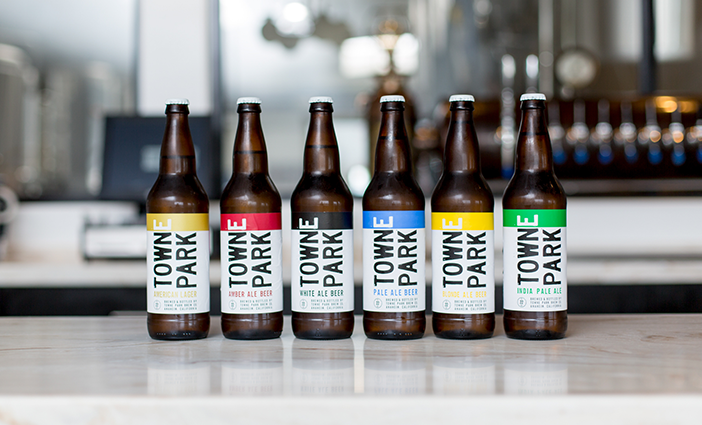 6. Towne Park Brew

Take a tour, see an art show or attend an event at Towne Park Brew's brewery and taproom. Year-round brews include blonde, American, India, white, pale and amber ale beer among others. Fans can also purchase merchandise online to show their support.
M-F 4 p.m.-midnight; Sa-Su 10 a.m.-midnight. 1566 West Lincoln Ave., Anaheim, 714.844.2492. towneparkbrew.com
7. Unsung Brewing Company

Located across the street from Anaheim Packing House, Unsung Brewing Company opened their first tasting to the public where craft beer enthusiasts can sip on brews with a combination of Midwest and West Coast flavor. Aside from beers, Unsung also carries cold brew coffee on tap made by local roasters. See website for the list of craft beers and when to enjoy them best.
M-Th 4-10 p.m. F 1-11 p.m.; Sa 11 a.m.-11 p.m.; Su noon-8 p.m. 500 Anaheim Blvd., Unit B, Anaheim, 714.406.3098. unsungbrewing.com
Bruery Terreux photo provided by The Bruery Terreux Company. Towne Park Brew photo provided by Towne Park Brewing Company.