Could Juice Bars In Orange County Be The New Starbucks?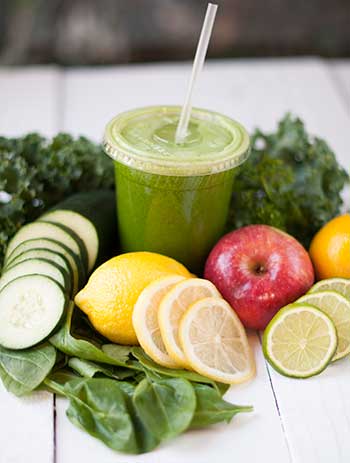 Orange county locals are trading in caffeine drinks for fresh juices that are cold pressed, nutrient-rich and full of flavor. Check out some of the best juice bars in Orange County. Trust us. Juice is the new thing to do in Orange County.
Adapted from ___is the new ___! by Roger Grody in Where Orange County Magazine
There was a time when "I'm headed to Starbucks" sounded cool, but with 20,000 locations, Starbucks is just another mega-chain. Now, those in the know—who believe organic fruit produces more mental clarity and energy than does caffeine—head to juice bars that promise to detoxify your system while refreshing your palate. Making drinks from meticulously balanced, locally sourced, cold-pressed fruits and vegetables, these spots have no more in common with Jamba Juice than canola oil has with estate-bottled extra-virgin olive oil. Here are some of the county's best juice bars and each offers a variety of cleanses to choose from.
Nekter Juice Bar
Known as Orange County's premier vegan juice bar with more than 25 locations and growing, Nekter promises glowing skin, increased energy and an overall healthier you. In addition to a full menu of fresh juices and acai bowls, they even have Nekter on the Rocks Cocktail Mixers so you can drink without the guilt. Check website for locations. nekterjuicebar.com
Ritual Wellness
You can detox with a blend of spinach, romaine, kale, celery, green apple and cucumber, then wash it down with alkaline water or cinnamon-cashew "mylk." Add a fitness-friendly Shred component, ensuring a healthy level of nutrition for continued workouts. The Camp, 2937 Bristol St., Costa Mesa, 949.354.5581; 2841 E. Coast Hwy., Corona Del Mar, 714.786.8922. ritualcleanse.com
Living Juice
After embarking on a 10-day juice cleanse and enjoying the disappearance of cravings, bloat, agitation and lethargy, Creator and President Jamie Jensen packed up her New York studio and moved back to Laguna Beach to start Living Juice in Laguna Beach. Drinks such as Karrot Kick, the Beat and Green Genie can be part of a rigorous five-day cleanse. Juices contain elements to heal, energize, detoxify and glow. 384 Forest Ave., Laguna Beach, 949.427.5154. livingjuice.me
Birdie Bowl & Juicery
You can find a creamy but healthful cantaloupe drink or a virgin strawberry sangria at the adorable outpost at The Mix in Costa Mesa. Their cold pressed, live, raw and unpasteurized juices are loaded with enzymes, vitamins, trace minerals and other vital elements your body needs and deserves. The Mix at SOCO, 3313 Hyland Ave., Costa Mesa, 714.873.7479.