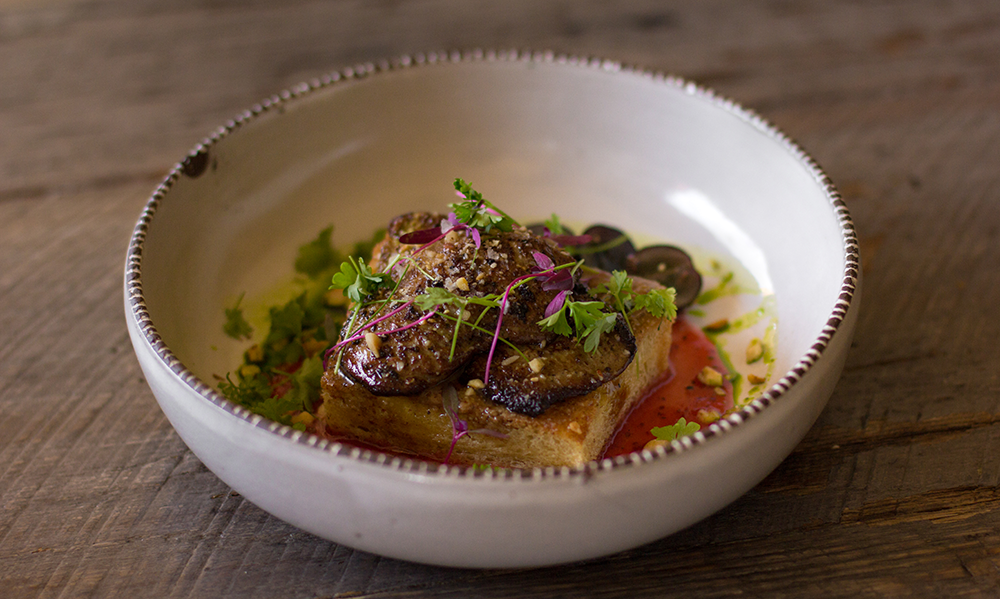 New year, new dishes. Dig into adventurous eats at these 27 restaurants in Orange County.
About 75 percent of U.S. adults are open to trying new foods, reports the NPD Group, a global information company. Are you among that 75 percent? Are you an adventurous eater who treats every meal as an opportunity to expand your culinary horizons? If so, read on.
Agora Churrascaria
Direct from the Southern Brazilian high plains comes a centuries-old way of cooking, where gauchos spit-roasted large portions of beef, pork, lamb, and poultry over the glowing coals of open fire pits, preserving the meats' natural juices and rich flavors. Agora offers endless rounds of prime cuts of meat … and scrumptious chicken hearts. 1830 Main St., Irvine, 949.222.9910. agorachurrascaria.com
Benjies Deli
Beef tongue is a delicatessen mainstay. Try a hot sandwich piled high, or a triple-decker with corned beef, turkey and Russian dressing. Its chopped chicken liver sandwiches on rye are popular, too. 1828 N. Tustin Ave., Santa Ana, 714.541.6263. benjiesdeli.com
Binh Dan Restaurant
Bring all your friends to Binh Dan Restaurant to feast on de 7 mon, seven courses of goat. This authentic, but quaint, Vietnamese restaurant serves homemade traditional dishes if seven courses are too much to handle. 10040 W. McFadden Ave., Westminister, 714.839.7050.
Birrieria Jalisco
Order their Birria—a spicy goat stew—that comes in a tomato broth (on the side if requested), fresh cilantro, diced onions and their own recipe of chile accompanied with freshly made tortillas. We guaranteed you'll walk away satisfied and pleased. 404 N. Grand Ave., Santa Ana, 714.836.4409. birrieriajalisco.com
Bluefin
Bluefin is a uniquely innovative Japanese restaurant by critically acclaimed chef Takashi Abe. While it's mainly about incredible sushi, chef Abe puts his stamp on hot entrees, too. He carefully blends classical Japanese cuisine with more modern European influences. Signature dishes include Chilean sea bass and foi gras with while truffle oil butter sprinkled with real gold flakes, and halibut carpaccio with dustings of pink peppercorn and chives in a ponzu perfumed with light truffle oil. Crystal Cove Shopping Center, 7952 E. Pacific Coast Hwy., Newport Beach, 714.715.7373. bluefinbyabe.com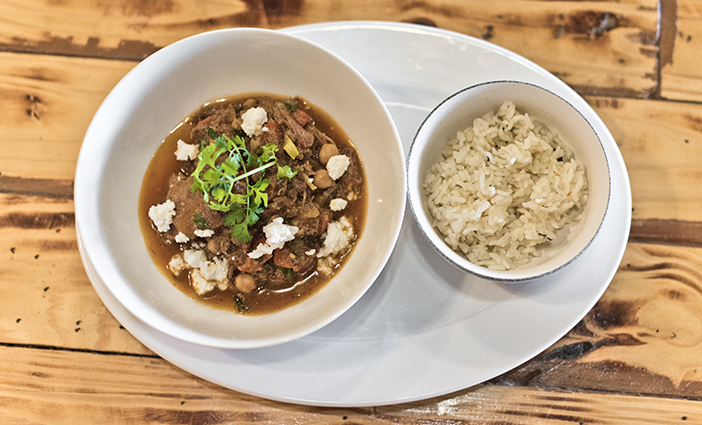 Break of Dawn
Break of Dawn opened its doors in Laguna Hills in 2006 where it remained for seven years before relocating to its current spot just a few doors down. The decor is modern eclectic with graffiti art on the wall and church pews as banquettes. 24291 Avenida De La Carlota, Laguna Hills, 949.587.9418. breakofdawnrestaurant.com
Brodard Chateau
Brodard Chateau offers a seasonal menu that features a variety of fresh vegetables, fruits and meats in keeping with the harmonious balance of healthy yet flavorful dishes to entice the most discriminating diners. 9100 Trask Ave., Garden Grove, 714.899.8273. brodard.net/chateau
El Fortin
Have you ever tried crickets? Now you can try them on El Fortin's quesadillas. They also offer an extensive assortment of oaxacan products like tasajo, chorizo, cecina enchilada, quesillo, chapulines, chiles de agua, pan de llama, chocolate, mole juguilita, tlayudas, café de la sierra de Oaxaca, jamoncillo, totopos and much more. Daily 7 a.m.-10 p.m. 700 E. Commonwealth Ave., Fullerton, 714.773.4290. restaurantelfortin.com
Hamamori
Chef James Hamamori presents an inspiring take on sushi with delicate detail and innovative ingredients. One dish that guests should try is uni (sea urchin), one of the most cherished dishes in Japan. M-Sa 11:30 a.m.-2 p.m. and 5-9 p.m.; Su noon-6:30 p.m. South Coast Plaza, 3333 Bear St., Costa Mesa, 714.850.0880. hamamorisushibar.com
Haven Gastropub
Haven Gastropub's mission is to provide high quality, freshly prepared food at reasonable prices, maintaining purveyors of local or organic produce, sustainable seafood, and humanely raised meat and poultry as often as possible. A vast selection of wines by the glass and by the bottle round out the menu offerings. 190 S. Glassell St., Orange, 714.221.0680. havengastropub.com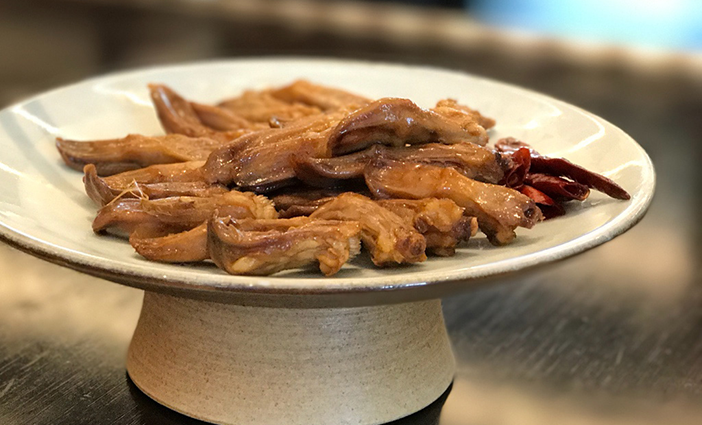 J. Zhou Oriental Cuisine
This flamboyant Cantonese destination offers special-occasion fare including several species of abalone and 16 different preparations of whole lobster. But it also offers those chicken knees, finished with spicy salt and as addictive as popcorn; pork liver soup, runaway standout at an elaborate recent tasting; sea cucumber, served with goose web in abalone sauces, or braised in XO sauce with jellyfish or in a casserole with garlic pork belly. Goose web and abalone sauce also come with fish maw—look it up! Finish with durian mochi. The District, 2601 Park Ave., Tustin, 714.258.8833. jzhouorientalcuisine.net
L'Hirondelle
Located directly across from the Historic San Juan Capistrano Mission, L'Hirondelle offers a quaint and romantic atmosphere serving continental cuisine with a strong French and Belgian influence. One dish that everybody loves to hate is escargot (snail), and diners can also try frog legs! Lunch Tu-Sa 11 a.m.-2 p.m.; Tu-Su Dinner 5 p.m.; Sunday Brunch 11 a.m.-2:30 p.m., 31631 Camino Capistrano, San Juan Capistrano, 949.661.0425. lhirondellesjc.com
Marché Moderne
The duck or goose liver delicacy known as foie gras is one of the glories of French cuisine. Marché Moderne, one of the county's finest restaurants, offers several versions. You'll also find superior roasted bone marrow on the menu to try. Nightly 5-10 p.m. Crystal Cove Shopping Center, 7862 Pacific Coast Hwy., Newport Beach, 714.434.7900. marchemoderne.net
Meizhou Dongpo
Elegant Sichuan eatery, known for its roasted duck and dim sum, offers duck tongues marinated in Sichuan spices. Notes the menu, "Those who eat duck tongue know just what to say." M-Th 11:30 a.m.-3 p.m. and 5-9:30 p.m.; F 11:30 a.m.-3 p.m and 5-10 p.m.; Sa-Su 11:30 a.m.-10 p.m. Culver Plaza, 15363 Culver Drive, Irvine, 949.433.5686.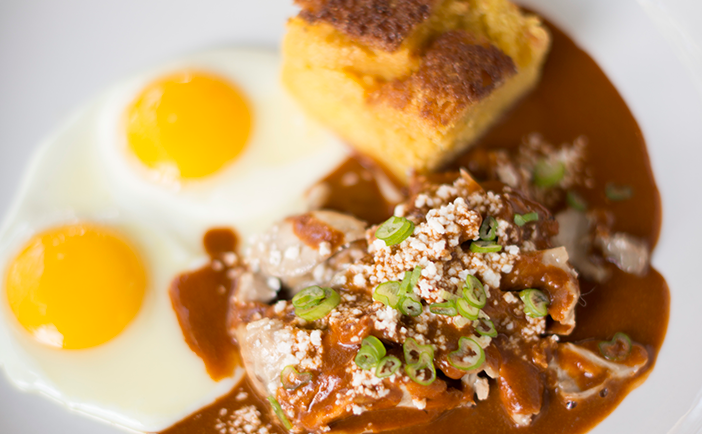 Old Vine Cafe
The award-winning restaurant, run by chef-owner Mark McDonald, serves breakfast, lunch and dinner with menu items that reflect a focus on regionalism and the use of seasonal ingredients—a hallmark of chef Mark's culinary training in southern Italy. Brunch at Old Vine Cafe brings rabbit mole, tongue torta and a goat shoulder omelet. Daily 9 a.m.-3 p.m., dinner Tu-Sa 5 p.m. The Camp, 2937 Bristol St., Costa Mesa, 714.545.1411. oldvinecafe.com
Phở 79
Feeling under the weather? Warm yourself up with a hot bowl of pho instead of the traditional chicken noodle soup. While beef tendons are popular in pho, oxtails are considered a luxury in the traditional Vietnamese soup. 9941 W. Hazard Ave., Garden Grove, 714.531.2490. pho79.com
Pho Lantern Cafe
As one of the healthiest cuisines in the world, many Vietnamese dishes take advantage of fragrant herbs, fresh vegetables, steamed seafood and meats, and use water or broth instead of oils. At Pho Lantern Cafe, guests receive the healthy benefits of traditional Vietnamese cooking along with the fresh Asian flavors and seasonings. Daily 10:30 a.m.-9:30 p.m., except Th 10:30 a.m.-9 p.m. 103 E. 17th St., Costa Mesa, 714.434.7900. pholanterncafe.net
Pizzeria Mozza
Grab a slice of heaven at Pizzeria Mozza where critics like the Los Angeles Times have raved. "Mozza has it all: terrific antipasti and salads, Nancy Silerton's idiosyncratic pizzas, captivating desserts—and an all-Italian wine list of more than 50 selections." 800 W. Coast Hwy., Newport Beach, 949.945.1126. newportbeach.pizzeriamozza.com
Puesto
For those who are vegetarians, try Puesto's corn fungus huitlacoche seasonal special. Handmade maíz azul stone-ground tortillas, sustainable meats and seafood, slow-cooked guisado, and scratch salsas: Puesto is a celebration of fundamental Mexican flavors. Los Olivos Marketplace, 8577 Irvine Center Drive, Irvine, 949.608.9990. eatpuesto.com
Recess Room
Indulge in Recess Room's PB&J foie gras with any of their modern American tapas that includes home-grown ingredients from the onsite garden. Choose from one of their 24 craft beers on tap—with an emphasis on local breweries—a wine selection highlighting the California Coast, premium whiskeys and handcrafted cocktails. 18380 Brookhurst St., Fountain Valley, 714.377.0398. therecessroom.com
Roscoe's Chicken and Waffles
For those who've thought PB&J was the ultimate combo, come to Roscoe's for their fried chicken and waffles—just ask former president Barack Obama. Fried chicken livers and giblets are a staple in the American South and you can get a mountain of either as a side. 2110 S. Harbor Blvd., Anaheim, 714.823.4130. roscoeschickenandwaffles.com
Super A's
Super A's Mexican Restaurant serves authentic Mexican food made from traditional recipes, using the fresh and original ingredients. In addition, expect Mexican beer brands, Mexican fruit drinks, Mexican sangria and more. They also feature menudo (tripe stew) on weekends and offers added hominy for a menudo-pozole combo. 2949 Fairview Road, Costa Mesa, 714.437.1824. superasmexicanfood.com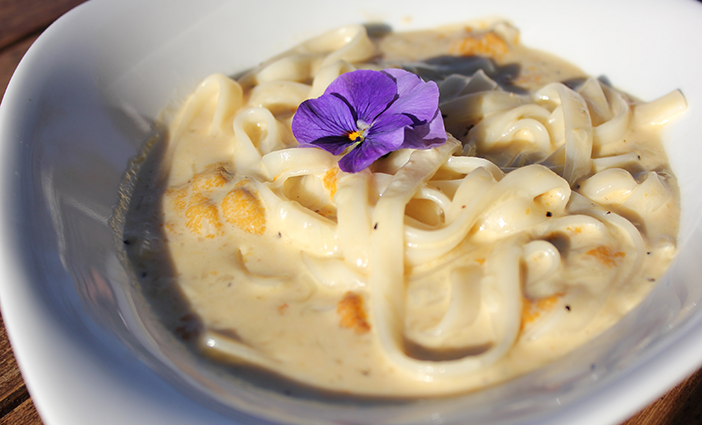 Sushi Roku
Sushi Roku combines the finest, freshest fish from pristine waters around the globe with the kind of artistry that can only be provided by a mature sushi chef. Sushi Roku is a pioneer of contemporary sushi, incorporating diverse, non-traditional ingredients from Latin America (e.g. jalapeños) and Europe (e.g. olive oil) into its edible works of art. Fashion Island, 327 Newport Center Drive, Newport Beach, 949.706.3622. innovativedining.com
Taqueria El Zamorano
Like many taco stands in Santa Ana, Taqueria El Zamorano serves tacos with traditional meats like asada (beef), pollo (chicken), carnitas (shredded pork) and chorizo (spicy sausage). However, this taco joint also serves up sizzling cabeza (beef cheek), tripas (tripe intestine) and lengua (beef tongue) tacos. M-Th 7 a.m.-9 p.m., F-Sa 7 a.m.-11 p.m. 925 W. Warner Ave., Santa Ana, 714.884.4073. taqueria-el-zamorano.com
Twenty Eight
Executive chef Jay Lacuesta's seasonal menu consists of sustainable seafood, local farm vegetables and a wide selection of specialty meats. Accompanying the foods are thoughtful, signature craft cocktails, unique whiskey, cognac and handpicked wines. 19530 Jamboree Road, Irvine, 949.852.2828. twentyeightoc.com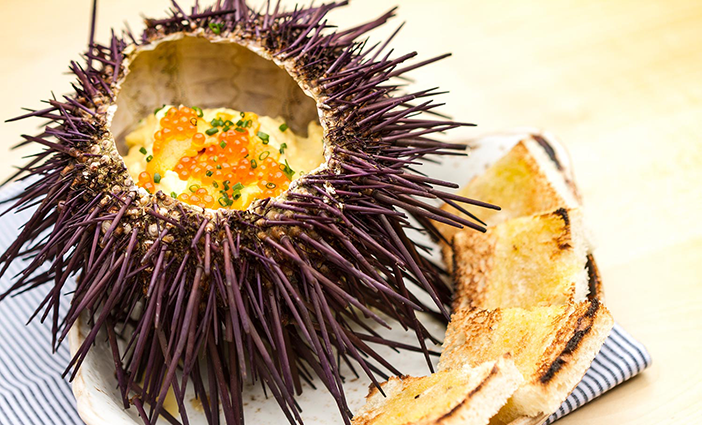 Vaca
Inspired by the diverse regions of Spain, award-winning chef Amar Santana, along with his partner Ahmed Labbate and investors Rich Cadarette and Paul Roy, create an atmosphere where the food and drink transport you across the globe. One unique dish guests need to taste is Vaca's sea urchin scrambled eggs in a shell. 695 Town Center Dr., Costa Mesa, 714.463.6060. vacarestaurant.com
The Wharf
With their exploration of unconventional blends of spices, flavors and textures, The Wharf will tantalize those adventurers who enjoy trying new things. Their focus is on seafood with an Asian and Cajun fusion accompanied by an assortment of other unique dishes to satisfy those with the most selective tastes. For example, diners can try sea snails from the menu. 12941 Main St., Garden Grove, 714.530.1388. thewharfoc.com
Recess Room photo by Julie Chung.
[et_bloom_inline optin_id=optin_12]