Where To Eat During Dine Newport Beach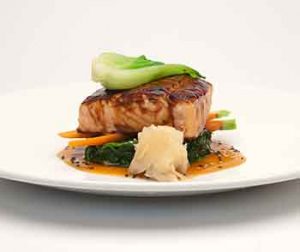 Dine on specially priced menus for lunch and dinner at some of Newport Beach's best restaurants for two weeks, Jan. 19 – Feb. 1. Here's what and where to eat.
Dine Newport Beach Restaurant Week is back with a renewed and refreshed format this winter, spanning two full weeks of delicious dining from Jan. 19 – Feb. 1. Discover more than 50 participating restaurants and take advantage of lunch menus priced at $10, $15, $20 and $25 and dinner menus at $20, $30, $40 and $50.
Here are highlights of some of the menus offered during this two week event:
Red O
Try the prix fixe lunch for $25 which includes dishes like Mary's duck taquitos; carnitas in red chile guajillo and caramel flan or opt for dinner for just $50 and features classic albacore ceviche; chicken in mole poblano and cuatro leches cake. 143 Newport Center Drive, Newport Beach, 949.718.0300. redorestaurant.com
Tamarind of London
Voted 'Best Indian Cuisine' at the Golden Foodie Awards, Executive Chef Imran Ali is featuring lunch and dinner prix fixe menus for a steal. $20 gets you dishes like vegetable korma made with seasonal vegetables and paneer cheese in a rich onion sauce or lahori chicken curry made with slowly braised chicken in an onion-tomato sauce and whole spices, plus a potato platter, a chef's platter, naan, rice and riata. For $40 choose from dishes such as chicken tikka masala, coconut shrimp curry or classic lamb roganjosh alongside your choice of appetizer platter, plus a chef's platter, naan, rice and riata. 7862 E. Pacific Coast Hwy., Newport Beach, 949.715.8338. tamarindoflondon.com
21 Oceanfront
Treat yourself to a three-course dinner including choices such as calamari fritti; jumbo shrimp linguini with garlic and white wine; prime flat iron steak with cabernet glaze and saffron risotto and New York cheesecake. $40. 2100 W. Oceanfront, Newport Beach, 949.673.2100. 21oceanfront.com
Fleming's
With your choice of roasted butternut squash ravioli over a lobster cream sauce or spinach salad to start; lemon rosemary chicken, filet mignon topped with gorgonzola or Alaskan halibut with a Southwestern broth and Vanilla bean crème brulee or Fleming's cheesecake for dessert, you can't go wrong for $50. 455 Newport Center Drive, Newport Beach, 949.720.9633. flemings.com
Amelia's
Enjoy a $20 lunch with selections such as clam bisque; chicken parmigiana served with pasta and vegetables; linguini pescatore with assorted fish, shrimp, scallops, calamari and mussels in marinara sauce and spumoni for dessert. For just $30, the prix fixe dinner offers choices like minestrone soup; surf and turf featuring petite filet mignon and jumbo shrimp served in scampi butter with penne, butter and cheese and triple chocolate bread pudding. 311 Marine Ave., Balboa Island, 949.673.6580. ameliasbalboaisland.com
Fig & Olive
Taste special prix fixe lunch and dinner menus at Newport's trendy restaurant. For just $25, dine on truffle mushroom croquette with cremini mushrooms, parmesan, béchamel and truffle olive oil aioli; salmon tartar and chocolate pot de crème for lunch. For dinner, $50 gets you dishes such as Maine lobster bisque; paella del mar with black tiger shrimp, sea scallops, calamari, mussels, saffron rice with chicken and vegetables and dessert crostini. 151 Newport Center Drive, Newport Beach, 949.877.3005. figandolive.com
Bayside
Choose lunch for $25 or dinner for $40. Lunch includes a glass of house red or white wine and your choice of starter, entrée selections such as wild mushroom-crusted organic salmon; ragu of wild boar; sautéed tiger prawns and ice cream and berries for dessert. Dinner also includes soup or salad, choice of slow roasted American Kurobuto pork chop, soy glazed organic Scottish salmon or oven roasted Shelton farms chicken breast and a variety of desserts to select from. 900 Bayside Drive, Newport Beach, 949.721.1222. baysiderestaurant.com
Bluefin
Choose from a $20 lunch with menu items like grilled salmon and avocado salad; chef's selection of assorted sushi and wasabi panna cotta with raspberry sorbet or a $50 dinner consisting of halibut carpaccio with tomato dressing; lobster and vegetable tempura and Okinawa sweet potato cheesecake with vanilla ice cream. 7952 E. Pacific Coat Hwy., Newport Beach, 949.715.7373. bluefinbyabe.com
Find all participating Dine Newport Beach restaurants/menus: dinenb.com