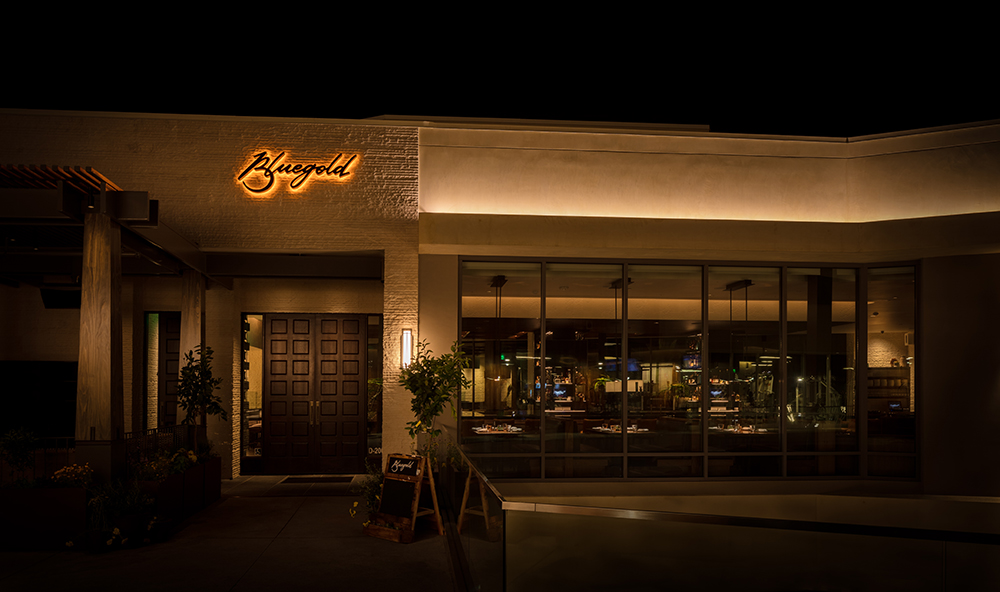 Pacific City's dining scene continues to heat up with a unique new restaurant-within-a-restaurant concept—Bluegold & LSXO.
By Laura Okey
Blackhouse Hospitality has unveiled its most ambitious concept to-date—a dynamic restaurant-within-a-restaurant—Bluegold & LSXO. The coastal California eatery is now open at Huntington Beach's hottest dining, shopping and nightlife destination, Pacific City. The flagship Orange County outpost for Blackhouse Hospitality offers unobstructed views of the Pacific Ocean in a warm and contemporary 8,800 square-foot space.
Bluegold
Bluegold (the name inspired by the point where the sunset and the ocean meet at the horizon) reimagines the seaside dining experience with farm-to-table offerings that embody Southern California's land—from citrus groves to the rocky coast. From fresh oysters in the steam kettle to a savory steak grilled over charcoal, Bluegold integrates new and old world cooking elements and techniques within an activated and linked kitchen (e.g. raw bar, steam kettle counter, wood & coal, brick oven, etc.). The new American menus reflect European and Mediterranean roots and feature dishes such as shakshouka with soft eggs, stewed tomatoes and peppers, kale, lebne, flatbread and dukkah; rotisserie chicken with butchers spice, porcini mushrooms, haricot verts and sauce vin jaune; and Plates de Dujour which includes classic dishes like lobster thermidor with truffle mac and cheese and haricot vert; pork schnitzel with warm olive oil potato salad, dill and crema; and halibut en papillotte with white wine, butter, clams, fennel, and lemon.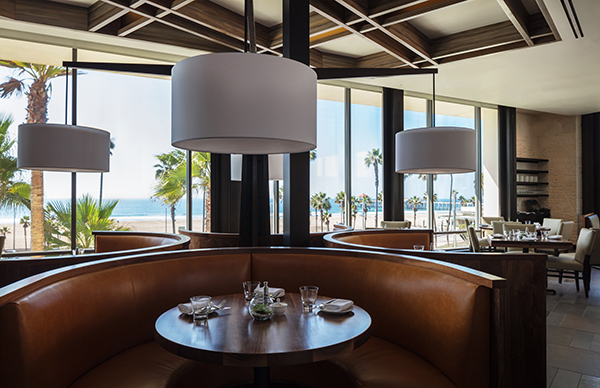 Sip from a wide selection of domestic and international wines, craft beers and non-alcoholic offerings such as Stumptown Coffee and bottled juices. An inspired cocktail menu features brunch libations including tableside mimosas, a Spritzer menu and creative libations such as the Bayside, a boozy punch modeled after Capri Sun Pacific Coolers; The Sandlot with cucumber vodka, thai basil, mint, lemongrass, and genepy des alpes and the Vincent Vega made with bourbon, orgeat, china china and bitters.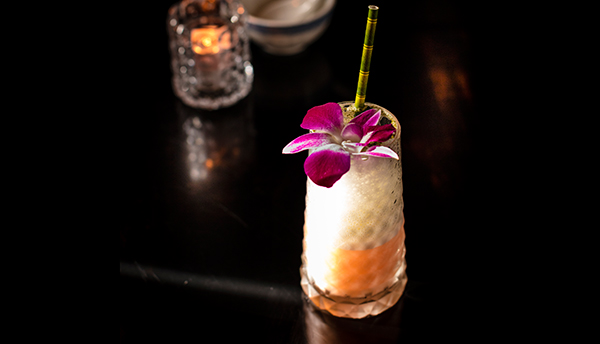 The restaurant takes its design cues from the early Spanish missions that dot the coast of Southern California—stone walls, exposed beams and heavy wood doors all reference the traditional architecture of the missions, but in a decidedly modern way. The three points of the floor plan include the dining room which offers views of the Huntington Beach Pier, the bar, which is open on all sides and sits in the middle of the restaurant, and lastly, the kitchen, which is exposed on all three sides and showcases a hot and cold bar with seating.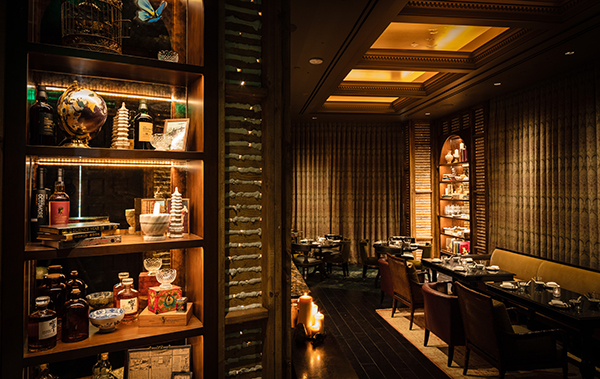 LSXO
Behind an unmarked door adjacent to the wine room, enter a different realm—District 1 (China Town) in Saigon via Blackhouse Hospitality's 28-seat restaurant-within-a-restaurant, LSXO. LSXO is a spinoff to the Manhattan Beach and Downtown Los Angeles brand Little Sister and embodies the culture, heritage and lineage of Vietnam. While Little Sister is known for its French Vietnamese menu, LSXO follows the same Southeast Asian inspiration with a more refined, expat feel. LSXO is a darker, edgier version of Bluegold with a completely different menu. Dine on honest, home-style Vietnamese cuisine.  The menu features items such as beef tar tare; salt and pepper lobster; foie gras and pho-spiced oxtail torchon with pickled shallots and baby onion bulbs; 'Bo Ne' Saigon steak and eggs with pate butter sauce and baguette; and 'Banh Tam Bi' thick rice noodles with shredded pork, pickled vegetables, cucumber and coconut milk. LSXO will debut afternoon tea which features a selection of open-faced finger sandwiches, French pastries and specialty sweets to complement an array of international tea blends.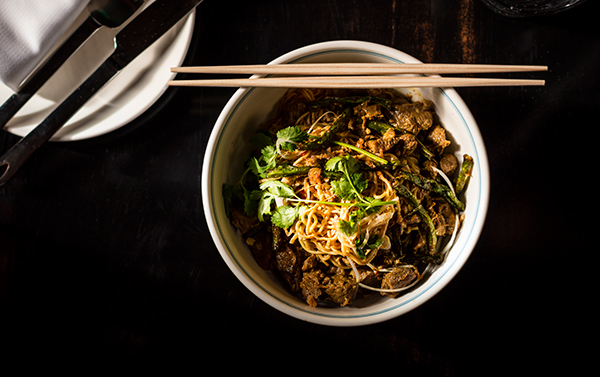 The beverage program includes select wines, Stumptown coffee, international teas and domestic and international beers. The small bar offers full liquor and craft cocktails, such as the Jin and Julius with gin, aperol, kaffir lime dust and topped with coconut foam; Hattori Hanzo with Japanese whisky, lemon, matcha green tea, pear liqueur and egg white; and the J Rabbit with vodka, yuzu, fresno chiles, and carrot juice. Bluegold M-Su opens at 9 a.m. LSXO M-Th opens at 11 a.m. F-Su opens at 9 a.m. (All photo credit Simon Nicholls). Top level of Pacific City, 21010 Pacific Coast Hwy., Huntington Beach, 714.374.0038. dinebluegold.com