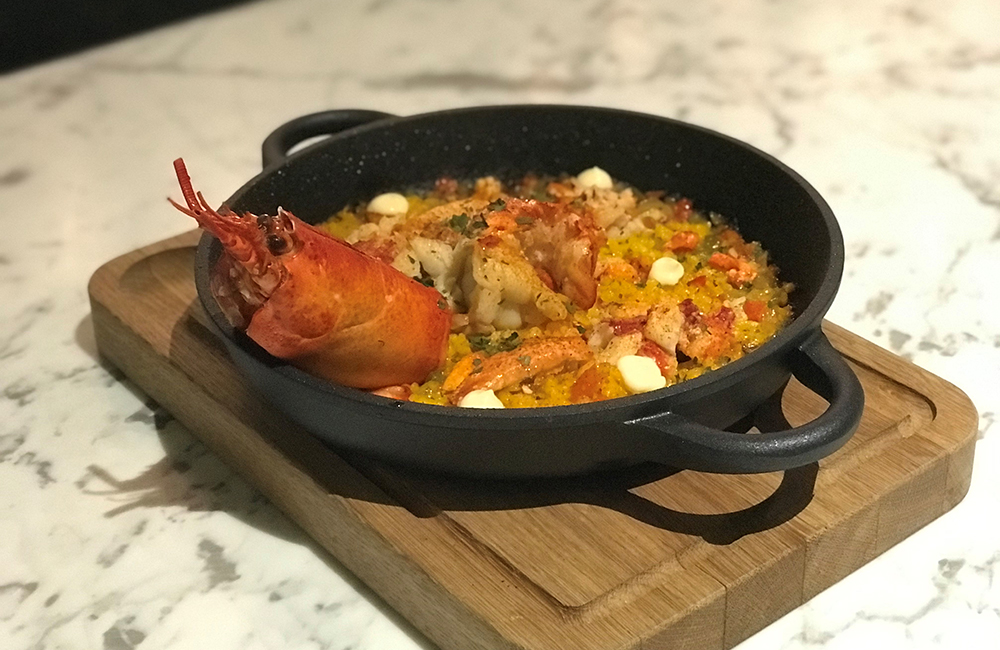 Person, Place and Tasty Things: Chef Edgar Beas' Basque-inspired restaurant-lounge atop the new Radisson Blu
PERSON Edgar Beas, executive chef at striking new Blu Skybar in Anaheim, graduated from San Diego Culinary Institute and later trained at three-Michelin-starred Martin Berasategui Restaurant in Basque-cuisine mecca San Sebastian, Spain. He spent 15 years as executive chef at restaurants and resorts in the U.S. including Santa Fe, N.M.'s acclaimed Inn of the Anasazi. Beas grew up in a large family in San Diego and Tijuana. He knew from an early age he wanted a culinary career driven by tradition and creativity, both on display at Blu Skybar. An avid backcountry camper, Beas is married with two young sons.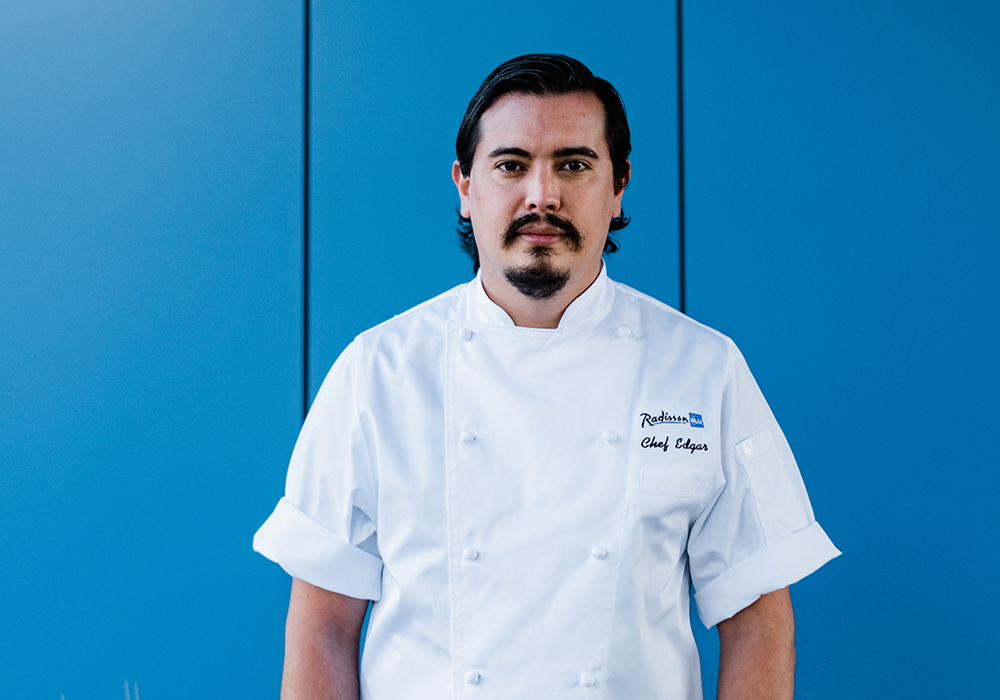 PLACE Orange County's Basque-cuisine mecca is a restaurant-lounge atop the hip and luxe Radisson Blu opposite Disneyland. It's cheery by day—with cushy velvet, exuberant carpeting and decor touches such as the book A Day at El Bulli—and club-like after dark, when the lush rooftop perch offers views of the theme park fireworks. Seating outside is beneath fernlike trees near fire pits. Getting to the 12th-floor venue adds to the experience, thanks to supercool, often Disney-inspired art in the lobby and elsewhere including a mammoth View-Master reel and wall hangings with Lego minifigs. Elevators offer choice of dark side or light.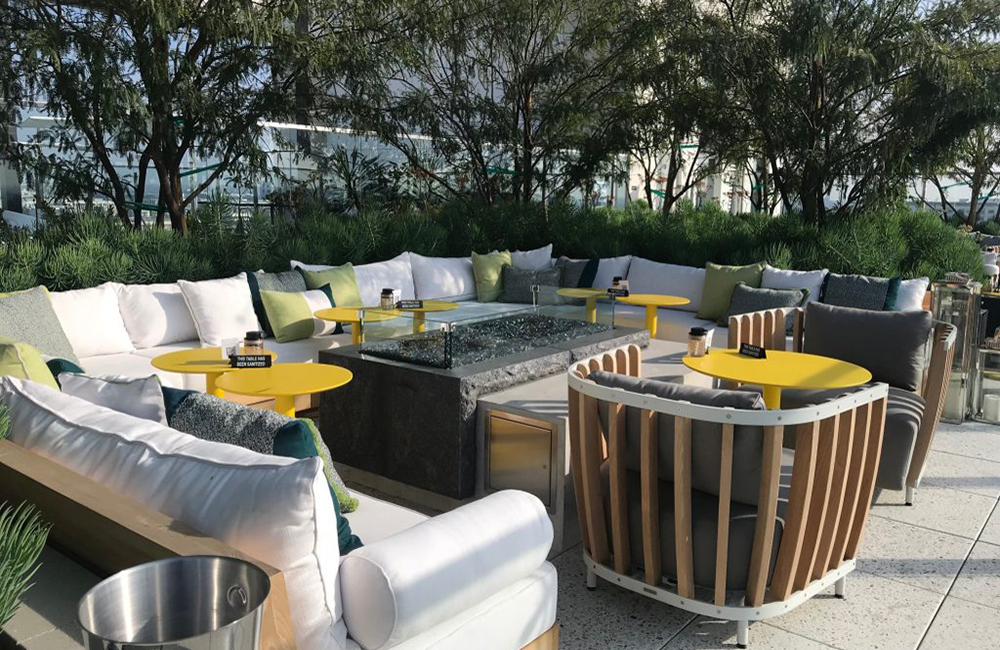 TASTY THINGS Jumpstart your Basque repast with pintxos, or snacks, such as salt cod and cod throat with olive oil and garlic—bacalao con su kokotxa al pil pil—or coveted bellota Iberian ham. Maine lobster paella may be the main attraction, but there are others, all thoughtfully presented; they include Dover sole with summer truffles and garlic scapes, Liberty duck breast with foie-gras mousse and apricot, and a celebratory 36-ounce dry-aged Prime bone-in porterhouse. Cocktails intrigue, too: Consider the Yo x Ti, Tu x Mi with Rangpur lime gin and Indian tonic or the mezcal-tequila Oaxacan Old Fashioned. Topa!
1601 S. Anaheim Blvd., 12th floor, Anaheim, 657.439.3289, radissonbluskybar.com
Photos courtesy Radisson Blu