Beauty, Braids and Blowouts at Meleesa the Salon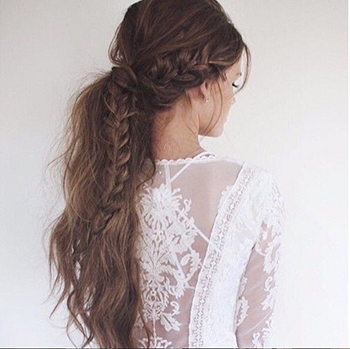 From signature deep conditioning treatments to an imaginative braid bar, Meleesa the Salon offers high-fashion hair in a Bohemian beach setting.
Looking for a convenient and affordable one-stop beauty shop? Meleesa the Salon offers all the beauty services you need to be radiant for any occasion. Precision haircuts, specialty treatments, signature balayage coloring techniques and rejuvenating express blowouts are a few of the specialized services at this charming boutique salon in Huntington Beach. The braid bar offers a wide variety of creative braids. Starting at $15, the eclectic braid bar catalog features styles that would be fit for a wedding or a day at the beach. Treat yourself to a deep-conditioning treatment with vanilla-peppermint-scented conditioner that leaves your scalp feeling minty-fresh. The natural blend of plant extracts and essential oils results in luxuriously soft hair. Visit the face bar for a signature facial customized to your skin type or give your look an extra edge with brows and lashes designed to enhance your eye shape. When your new look is complete, browse the collection of local handmade jewelry that adorns the storefront.
Meleesa the Salon offers much more than its signature services. The certified greencircle salon uses cruelty-free, vegan product lines and runs a completely sustainable business through practices such as reusing materials whenever possible, printing only when necessary and partnering with environmentally friendly companies. The eco-friendly beauty boutique vows to discover beauty apart from vanity by embracing proclaimed core values: inspiration, creativity, education and sustainability. Book an appointment today and take advantage of the 20% discount offered to new clients. Check out its website for more great first-timer deals. 221 Main St., Suite E, Huntington Beach, 714.969.7199. meleesathesalon.com