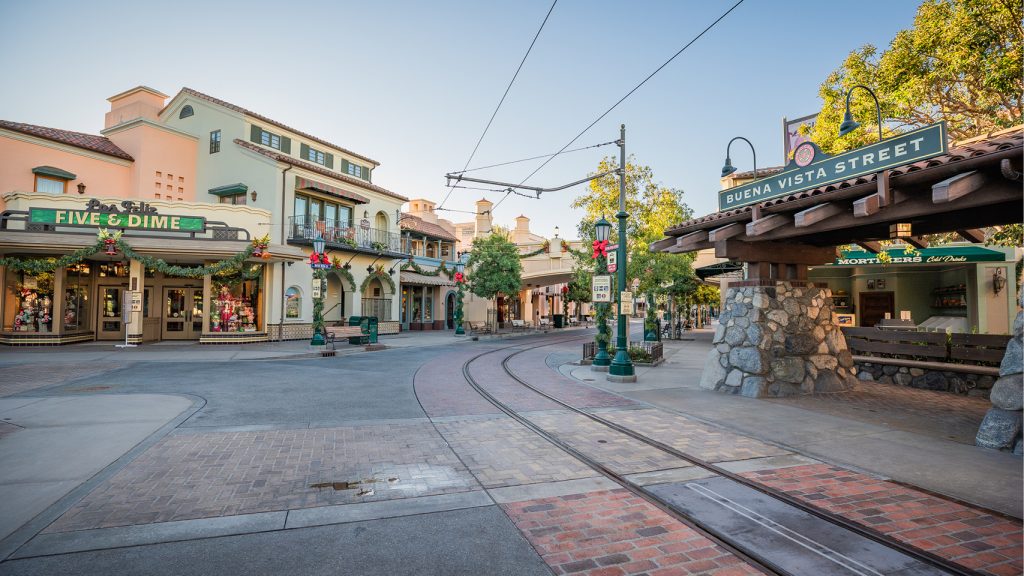 Buena Vista Street adds to the holiday shopping and dining opportunities at Downtown Disney.
The Downtown Disney District at Disneyland Resort in Anaheim now extends to Disney California Adventure's Buena Vista Street, adding a number of retail destinations and eateries to the mix. The boulevard is inspired by the Los Angeles neighborhood where the young Walt Disney lived and worked after arriving in Southern California in 1923.
You can find apparel, gifts and more at Buena Vista Street shops that variously reflect the feel of a big-city department store—such as art deco-style Elias & Co., which offers headwear, handbags and high-end watches—and the mom-and-pop shops of the era, including Julius Katz & Sons for collectibles, Trolley Treats for confections and Kingswell Camera Shop.
Beginning Dec. 4, new Disneyland Resort Backlot Premiere Shop, at Stage 17, offers the same seasonal collections as World of Disney. Those include Worldwide Engineering Brigade (WEB) apparel from the soon-to-debut Avengers Campus, and Spider-Bots, holiday hits that can crawl backward and forward, crouch, spin, stare with laser eyes and attack other Spider-Bots.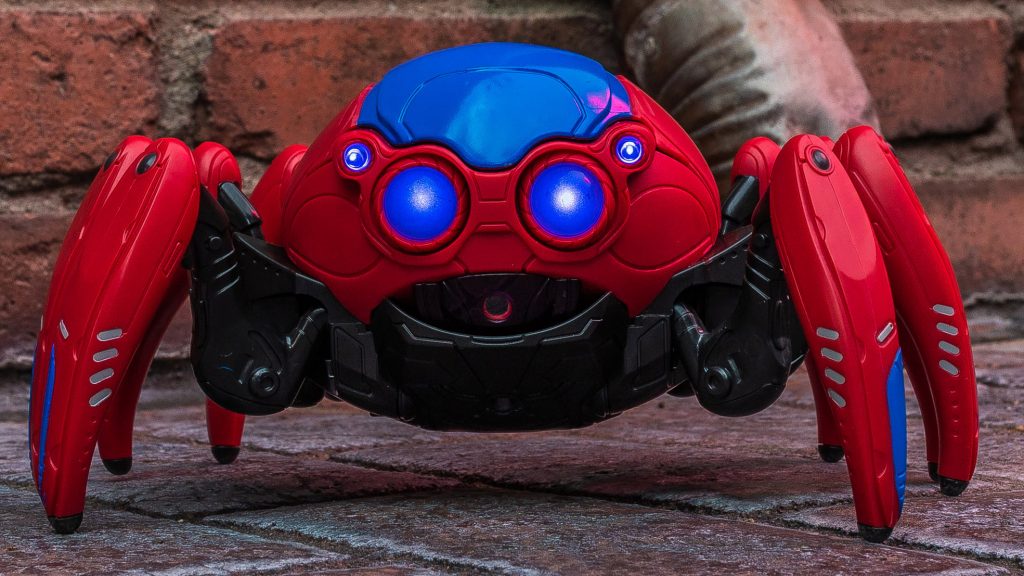 Upscale Carthay Circle Restaurant's new outdoor Carthay Circle Lounge offers Cal-Med small plates—shrimp roll, harissa-roasted lamb, orange dragon chicken skewers for kids—plus cocktails and Buena Vista Street views. Consider a cranberry orange scone and hot chocolate at Fiddler, Fifer & Practical Cafe. Place mobile orders for corn dogs at Award Wieners or cheeseburgers and shakes at Smokejumpers Grill.
Disney California Adventure Park is currently closed. Capacity on Buena Vista Street is limited to promote physical distancing; a mobile wait-list system is in effect when necessary. Guests 2 and older are required to wear a face covering throughout Downtown Disney.
Photos by Christian Thompson/Disneyland Resort.