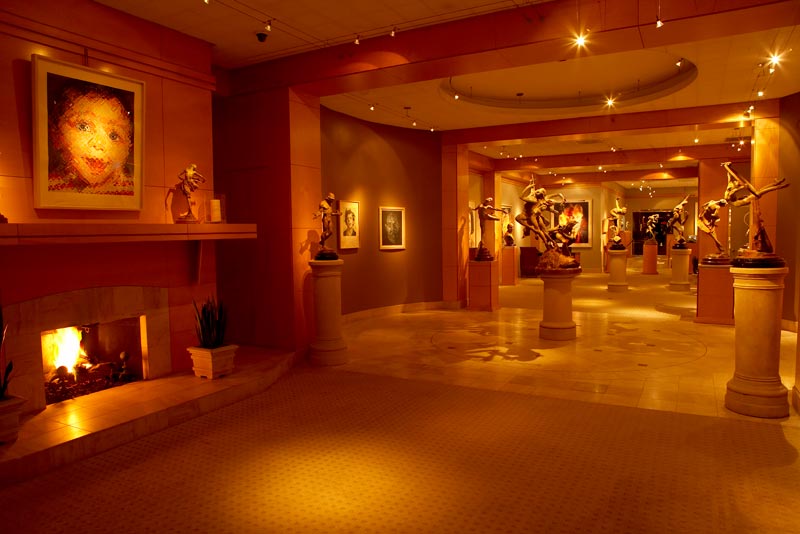 Looking for ways to appreciate fine art in Orange County? Here are 7 essential Laguna Beach art galleries to visit now.
1. Dawson Cole Fine Art
Established in 1993, this Laguna Beach art purveyor specializes in contemporary and modern sculpture, drawings, prints and unique works on paper by American and European masters. Expect works by Chuck Close, Wayne Thiebaud, Donald Sultan, Richard MacDonald, Henri Matisse, Henry Moore, Pablo Picasso, Jian Wang, Tom Betts, James Galindo and Jim Lamb. M-Sa 10 a.m.-6 p.m., Su 11 a.m.-6 p.m. 326 Glenneyre St., Laguna Beach, 888.972.5543. dawsoncolefineart.com
2. JoAnne Artman Gallery
Find vibrant and eclectic exhibitions at this bi-coastal gallery (NYC and Laguna Beach). All artists are award-winning, and their works have been shown and collected in museums and private collections around the world. W-Su 11 a.m.-5 p.m. 326 N. Coast Hwy., Laguna Beach, 949.510.5481. joanneartmangallery.com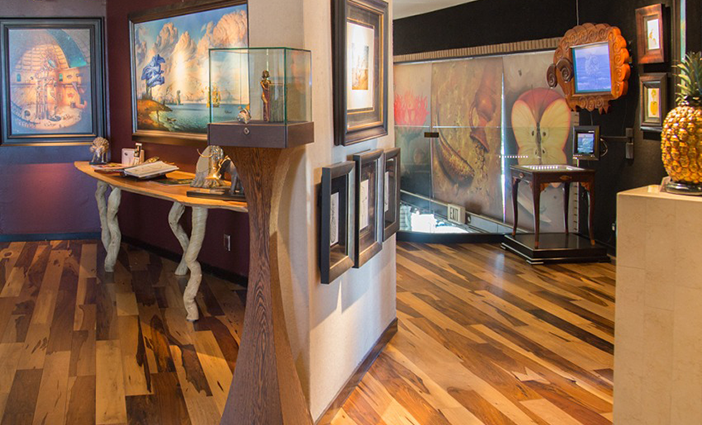 3. Kush Fine Art
With three other Kush Fine Art galleries in the U.S., the fourth location resides in the heart of the Artist Colony in Laguna Beach—home of the "Festival of Arts and Pageant of the Masters" that draw art enthusiasts and collectors from all corners of the earth. Kush Fine Art Laguna Beach was opened by Vladimir Kush in 2006. 201A Forest Ave., Laguna Beach, 949.376.8017. vladimirkush.com
4. National Geographic | Fine Arts Galleries
Discover fine art photography through exclusive limited exhibitions embodying the rich heritage of the National Geographic Society and National Geographic magazine. The galleries provide learning experiences where conservation of natural resources, the importance of natural places and the wildlife that inhabit the world come to life with every photographic creation. 218 Forest Ave., Laguna Beach, 949.627.8232. natgeofineart.com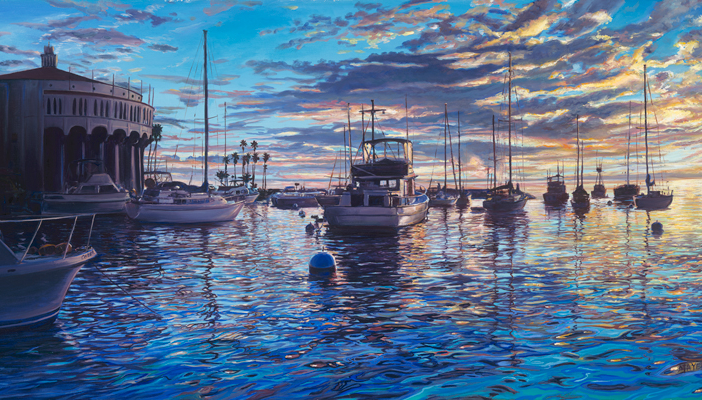 5. Ruth Mayer Gallery
Learn and explore Mayer's seemingly unlimited body of work: cityscapes, portraits, surrealism, realism, abstract, impressionism, fantasy, landscapes, seascapes and sports. 380 S. Coast Hwy., Laguna Beach, 949.494.8185. ruthmayer.com
6. Saltfineart
Since 2009, saltfineart + RAWsalt has exhibited contemporary works from around the world by both renowned and emerging artists. Saltfineart specializes in Latin American contemporary art, where their roots run deep and whose talent and commitment they are passionate about sharing. Tu-Su 10 a.m.-5 p.m. 346 N. Coast Hwy., Laguna Beach, 949.715.5554. saltfineart.net
7. Wyland Studio Gallery
Nestled on prime beachfront property next to the landmark Laguna Beach hotel, Wyland Galleries Laguna Beach is home to Wyland's first Whaling Wall mural, redone several years ago in stunning fire-glazed tile. This unique studio-gallery complex houses one of the world's largest collections of limited editions and original Wyland oils, watercolors, brush art and sculpture. 509 S. Coast Hwy., Laguna Beach, 949.376.8000. wylandgalleries.com
Dawson Cole Fine Art photo property of ©2008 Dawson Cole Fine Art. Kush Fine Art photo from vladimirkush.com. 'Catalina Heaven' painting by Ruth Mayer.

[et_bloom_inline optin_id=optin_12]