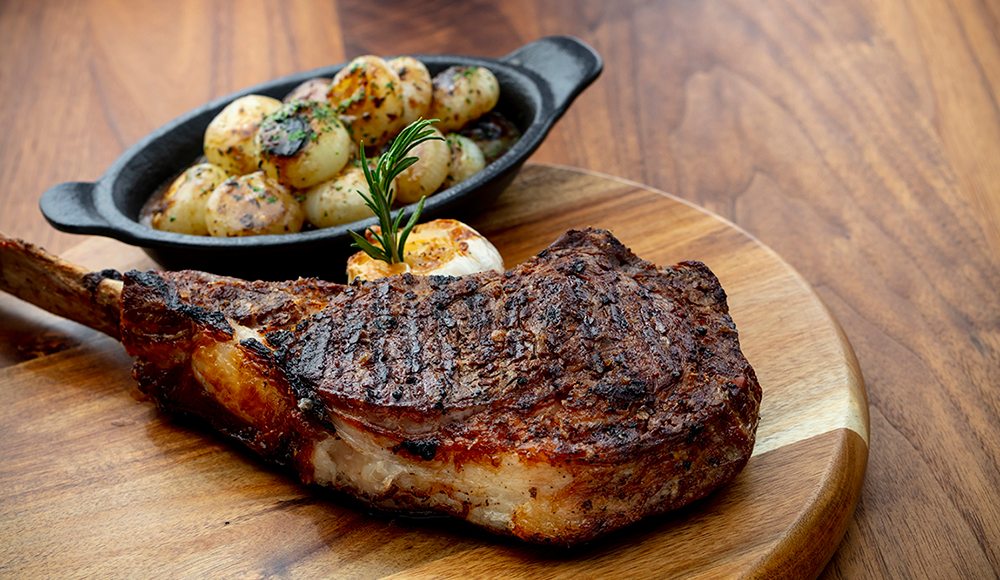 Meet on Beach, Gracias Madre, OCMAExpands and more…. Here are the top Orange County weekend events for November 14-17.
Edited by Whitney Lauren Han.
EVENTS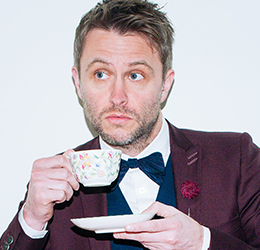 Chris Hardwick at Irvine Improv
Nov. 15-16. Comedian, actor, TV host and podcaster Chris Hardwick takes center stage for his Id10t popcast tour at the Irvine Improv in Irvine Spectrum Center. Hardwick's podcast has featured some of the world's most influential people, among them Sir Paul McCartney, Jordan Peele, Tom Hanks, Bill Gates, Jamie Lee Curtis and Arnold Schwarzenegger. F 7:30 p.m. and 9:45 p.m., Sa 7 p.m. and 9:30 p.m. $30. 527 Spectrum Center Drive, Irvine, 949.854.5455. improv.com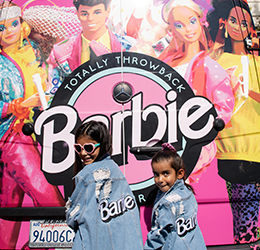 Barbie Pop-Up Truck
Nov. 16. Calling all Barbie fans and '90s lovers! Head to Irvine Spectrum Center for retro-inspired merchandise and treats at the Barbie pop-up truck as part of a "totally throwback" U.S. tour to celebrate the brand's 60-year heritage. Offerings include '90s-themed apparel and accessories such as embroidered denim jackets, caps, T-shirts, iridescent "boombox" tote bags, iridescent fanny packs and "cassette tape" wallets. 10 a.m.-8 p.m. Items range in price from $12 to $75; credit card only. 670 Spectrum Center Drive, Irvine. barbie.mattel.com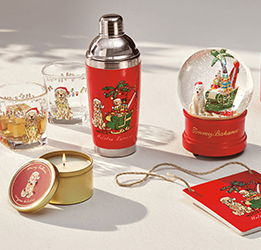 Tommy Bahama Holiday Open House
Nov. 16. Tommy Bahama Restaurant, Bar & Store ushers in the holiday shopping season with an open house at newly remodeled Corona del Mar Plaza. Highlights include light appetizers, drinks, live music and special offers, plus a gift card for a complimentary appetizer or drink to use that day or on a future visit. 2-5 p.m. Corona del Mar Plaza, 854 Avocado Ave., Newport Beach, 949.760.8686. tommybahama.com
Tree Lighting Celebration at Outlets at San Clemente
Nov. 16. Get into the holiday spirit at a lighting celebration of the world's tallest tree by the sea—a fresh-cut, 115-foot white fir from Mt. Shasta decorated with more than 18,000 twinkling, multicolored lights. Hosted by Santa Claus, the event features a live reindeer meet-and-greet, a special "snow" fall, Christmas carolers and local performers from the Orange County School of the Arts. Afterwards, get a head start on holiday shopping with one-day deals until 9 p.m. 4-6:30 p.m. 101 W. Avenida Vista Hermosa, San Clemente, 949.535.2323. outletsatsanclemente.com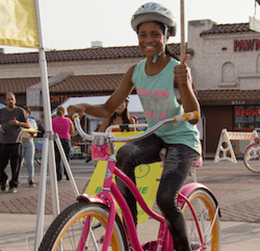 Meet on Beach
Nov. 17. Enjoy an open-streets event from the hills of La Habra to the ocean at Huntington Beach along and near Beach Boulevard. The day includes bike and pedestrian-friendly activities, live performances, food, and giveaways at pop-up sites. Meet friends, families and neighbors on the thoroughfare on foot or on wheels for a day filled with fun—and experience seven Orange County cities from a different perspective. See website for more info. Free. 213.365.0605. meetonbeach.com
FOOD + DRINK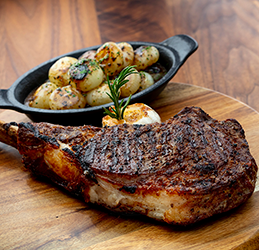 Old Brea Chop House
Now Open. Restaurateur Tony Fasulo, with Morton's the Steakhouse for 20 years, launches Old Brea Chop House, bringing steakhouse fare to downtown Brea. The menu offers Prime beef with specialty cuts butchered in-house, seafood and libations. To ensure the highest level of quality and freshness, Old Brea Chop House has partnered with local vendors including Anderson Seafoods and Melissa's Produce. 180 S. Brea Blvd., Brea, 714.592.3122. oldbreachophouse.com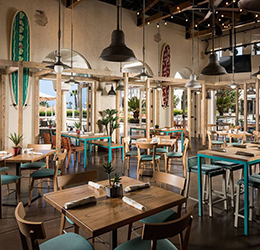 Four Sons Brewing Dinner
Nov. 14. Pete's Sunset Grille and Four Sons Brewing present a four-course dinner with craft-beer pairings. Menu highlights include coriander-cured salmon; farro risotto with grilled asparagus, lardon, slow egg and gouda; duck breast roulade with almond apricot stuffing; and apple tart Tatin with oatmeal crumble and vanilla gelato. Reservations required; please call to RSVP. 6 p.m. $65. Hyatt Regency Huntington Beach Resort & Spa, 21500 Pacific Coast Hwy., Huntington Beach, 714.845.4885. petessunsetgrille.com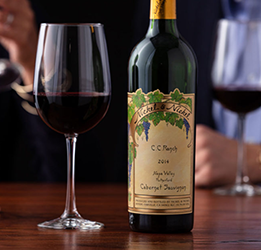 Wine Dinner at Del Frisco's Grille
Nov. 14. Elevate your evening with a five-course dinner at Del Frisco's Grille in Irvine featuring wine pairings from some of Napa Valley's most celebrated winemakers, among them Cakebread Cellars, Duckhorn Vineyards and Nickel & Nickel Winery. 6:30-8:30 p.m. $150. Irvine Spectrum Center, 772 Spectrum Center Drive, Irvine, 949.341.0376. delfriscosgrille.com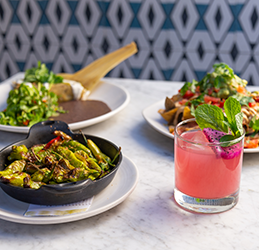 Gracias Madre
Opens Nov. 15. Following its notable recognition in the 2019 Michelin Guide California, Gracias Madre expands to a second location in Newport Beach. The menu features favorites from the flagship West Hollywood location including the Bowl Uno, Jamaica flautas and jackfruit-carnitas tacos. Chef Alan Sánchez Lázaro's signature dishes include the al pastor pineapple tacos, watermelon carpaccio, and churros with dipping chocolate. All use locally sourced, organic ingredients and pair with the restaurant's acclaimed cocktails. 1617 Westcliff Drive, Newport Beach, 949.386.8100. graciasmadre.com
ARTS + CULTURE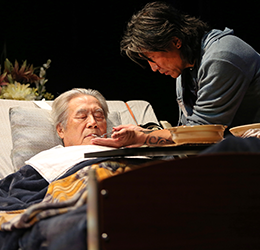 Aubergine
Through Nov. 16. A man shares his bowl of berries and a young woman falls in love. A mother meticulously prepares her son's favorite dish to keep him from leaving home. And a Korean-American son cooks soup for his ailing father to say what words cannot. Sometimes a meal is more than food. The perfect bite transcends time and cultural differences in this poetic tale of love, loss and healing by the author of The Language Archive and Office Hour. See website for showtimes and prices. South Coast Repertory, 655 Town Center Drive, Costa Mesa, 714.708.5555. scr.org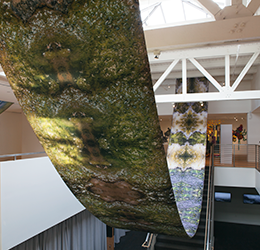 Panel Discussion at OCMAExpands
Nov. 16. Celebrate the opening of the second phase of artist Carolina Caycedo's exhibition with a panel discussion and reception to follow. Caycedo discusses her new work in the context of climate crisis and drought in Southern California with scholars and activists including Cindi Alvitre, Angela M. D'Arcy and Charles Sepulveda. Their conversation explores what we can learn from the rivers of Orange County, how they used to flow and flood, and enduring ways we can inhabit the planet. 3 p.m. Free; RSVP on website. Orange County Museum of Art, 1661 W. Sunflower Ave., Santa Ana, 714.780.2130. ocmaexpand.org
Photos: Chris Hardwick courtesy Irvine Improv. Barbie Pop-Up Truck courtesy FWD PR. Tommy Bahama courtesy Tommy Bahama. Outlets at San Clemente, Kait McKay Photography. Meet on Beach, Eddie Frank. Old Brea Chop House courtesy Old Brea Chop House. Pete's Sunset Grille courtesy Murphy O'Brien PR. Del Frisco's Grille courtesy Del Frisco's Grille. Gracias Madre courtesy Gracias Madre. Aubergine, Jordan Kubat. OCMAExpands courtesy EJS Media.