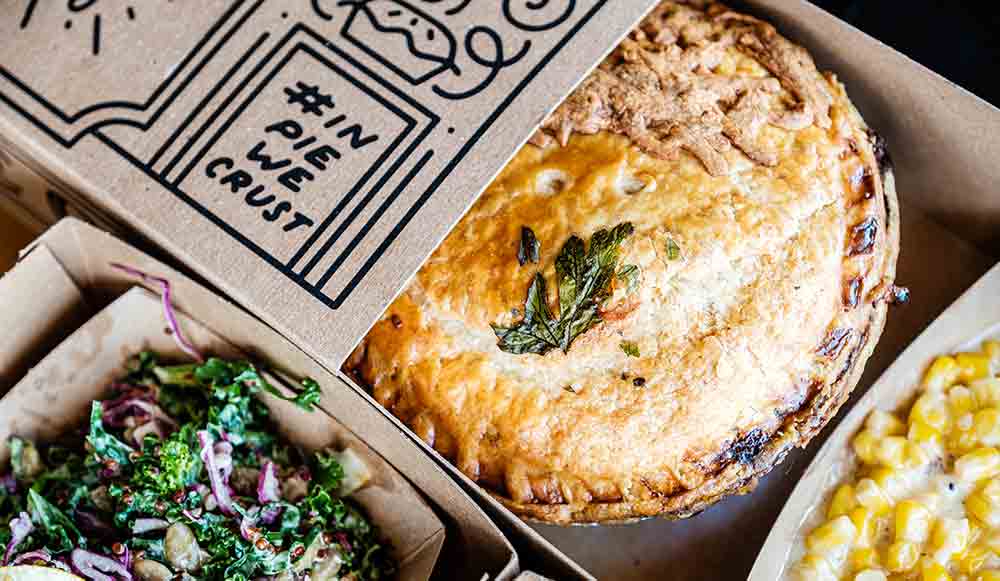 Ohana Dana Point, Golden Foodie Awards, Disney's Pixar in Concert and more…. Here are the top Orange County weekend events for September 26-29.
Edited by Whitney Lauren Han.
EVENTS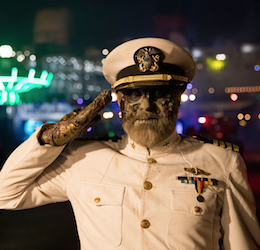 Dark Harbor
Opens Sept. 26. Named one of the top 10 most haunted places on earth by Time magazine, the Queen Mary hosts an event dripping with its haunted history. Dark Harbor's resident spirits include Ringmaster, Captain, Samuel the Savage, Graceful Gale, Half-Hatch Henry, Iron Master, Scary Mary, Voodoo Priestess and Chef. See website for times. $20+. The Queen Mary, 1126 Queens Hwy., Long Beach, 562.499.1739. queenmary.com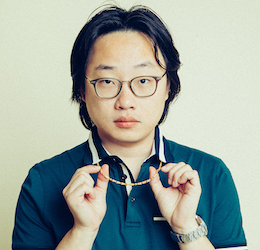 Jimmy O. Yang at Irvine Improv
Sept. 27-29. Actor, standup comedian and writer Jimmy O. Yang takes center stage at the Irvine Improv. Known for his role as Bernard Tai in the rom-com blockbuster Crazy Rich Asians, he currently stars as Jian Yang on the Emmy-nominated HBO series Silicon Valley. F 7:30 p.m. and 9:45 p.m., Sa 7 p.m. and 9:30 p.m., Su 7 p.m. $25. Irvine Spectrum Center, 527 Spectrum Center Drive, Irvine, 949.854.5455. improv.com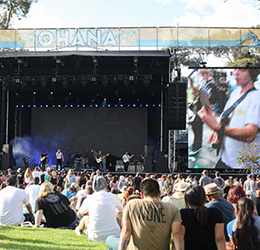 Ohana Dana Point
Sept. 27-29. Grab your sunscreen and head to the annual music festival on Doheny State Beach. Musical acts include Eric Church, Mumford & Sons, Young the Giant and Norah Jones. Craft beer, wine, cocktails and artisan food from local restaurants and food trucks will be available. F 2:30-10 p.m.; Sa noon-9:45 p.m.; Su noon-9:30 p.m. See website for ticket prices. Doheny State Beach, 25300 Dana Point Harbor Drive, Dana Point. theohanafest.com
Surf City Surf Dog
Sept. 28. Catch a few waves with your furry friend at one of Southern California's most pristine beaches. This event brings together surfers, dog lovers, families and pets for a day of fun and fundraising. Canine competitors try to catch the top five waves in 12 minutes; food trucks are on site for spectators. Check-in 7:30 a.m., event 8 a.m.-2:30 p.m. Huntington Dog Beach, 100 Golden West St., Huntington Beach, 714.841.8644. surfdogevents.com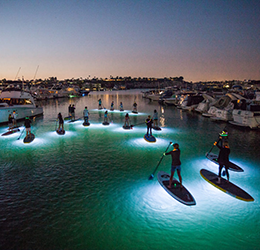 Pirate Coast Paddle Glow Tours
Through Sept. 29. Spend an evening on an LED-light-adorned paddleboard or kayak on the bay; see marine life only visible at night on this excursion held Friday and Saturday nights through Labor Day. Cocktails and dinner at Back Bay Bistro follow. See website for availability. $45 per session. 1131 Back Bay Drive, Newport Beach, 949.278.0011. piratecoastpaddle.com
FOOD + DRINK
Pop Pie Co.
Opening Sept. 28. The beloved San Diego pie shop expands to Orange County with a location in Costa Mesa. Indulge in savory pies such as Green Hog and Cheese; roasted veggies and yellow curry; chicken pot pie; Aussie meat pie; and steak and ale. On the sweet side, favorites include coconut cream pie and key lime pie, guava cream cheese, and lemon curd & mixed berry. The shop also has a coffee bar and select small-batch ice cream flavors from Pop Pie Co.'s sibling scoop shop Stella Jean's. Su-Th 8 a.m.-9 p.m., F-Sa 8 a.m. -10 p.m. 260 E. 17th St. #17, Costa Mesa. poppieco.com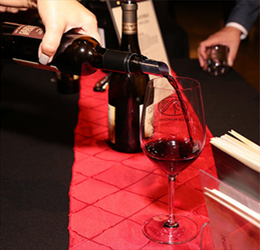 Wine Soirée
Sept. 28. Tenth annual soirée benefitting the Southern California Hospice Foundation features a wide variety of wines and food, live music, a silent auction and a raffle where you can win 50 bottles of wine. The foundation provides assistance to children and adults with needs outside of hospice. 6 p.m. $150+. The Bungalow, 2441 E. Coast Hwy., Corona Del Mar, 949.673.6585. socalhospicefoundation.org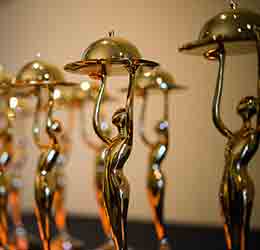 Golden Foodie Awards
Sept. 29. The hosts are Neil Saavedra and the Food Network's  Aarti Sequeira; the theme is "Great Moments in Cinematic Dining."  Enjoy libations and cuisine from chef-driven and independent restaurants at the annual event. Guests nosh and imbibe creations from O.C.'s finest curators of taste trends. See website for schedule and prices. Newport Beach Marriott Hotel & Spa, 900 Newport Center Drive, Newport Beach. goldenfoodieawards.com
ARTS + CULTURE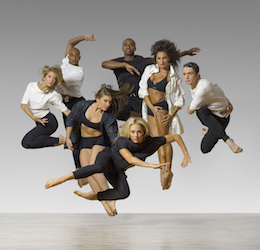 Laguna Dance Festival
Sept. 27-29. Be entranced by sensational dance, art galleries and site-specific outdoor presentations at this festival. Performances feature international and national touring companies including Parsons Dance Company, Ballet West and the Rubberband. Meet the dancers at pre-performance receptions. F-Sa 7:30 p.m., Su 2 p.m. $45-$100. Irvine Barclay Theatre, 4242 Campus Drive, Irvine, 949.854.4646. lagunadancefestival.org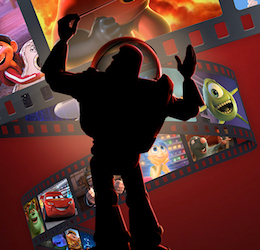 Disney's Pixar in Concert
Sept. 28. A live symphony orchestra performs selections from 14 Pixar film scores to a montage of scenes from the movies at the Musco Center for the Arts. The orchestra, comprised of more than 70 professional musicians and Chapman University music students, performs selections from Cars, WALL•E, Ratatouille, A Bug's Life, Finding Nemo, Monsters, Inc., Brave and the others. 7:30 p.m. $30+. 415 N. Glassell, Orange, 844.626.8726. muscocenter.org
Photos: Yang courtesy Irvine Improv. Ohana Dana Point, Allison Jarrell. Surf Dog, Charmaine Gray. Pirate Coast Paddling, Ray Kang. Pop Pie, Haley Hill Photography. Wine Soirée courtesy Southern California Hospice Foundation. Golden Foodies courtesy Golden Foodie Awards. Parsons Dance Company, Lois Greenfield. Pixar courtesy Musco Center for the Arts.