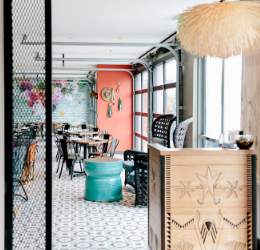 OC Fashion Week, Swallows Day Parade, Festival Ballet Theatre's Sleeping Beauty and more… Here are our top OC weekend event picks for March 21-24.
Edited by Laura Okey
EVENTS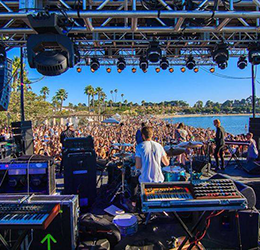 '80s on the Bay
March 23. Enjoy live entertainment on the picturesque waterfront at Newport Dunes. '80s on the Bay featuries Strangelove: The Depeche Mode Experience, plus a David Bowie tribute with the Band that Fell to Earth and Morrissey and the Smiths tribute These Handsome Devils. 6 p.m. doors; 7-11 p.m. show. $25. Newport Dunes, 1131 Back Bay Drive, Newport Beach, 949.729.3863. newportdunes.com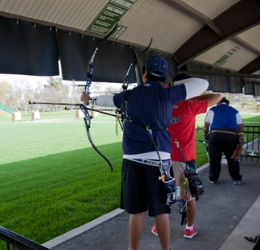 Archery Class
March 23. Enjoy the open outdoors at Mile Square Park with an introductory archery class; equipment will be provided. Ages 12+, under 18 must be accompanied by adult. Rain will cancel the event. 9-10:30 a.m. Free. Mile Square Park, 16801 Euclid St., Fountain Valley, 714.973.6600. ocparks.com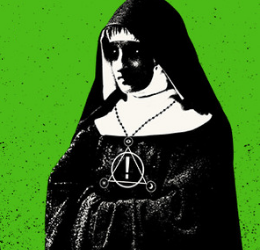 Monsters of Metal Tribute Festival
March 23. Rock out to nine bands on two stages at Garden Amp for the second Monsters of Metal tribute festival. Bands include Zombiewood (Rob Zombie tribute), Like Zeppelin (Led Zeppelin), and Mechanical Manson (Marilyn Manson). Enjoy food trucks, beer from local breweries and kids' activities. 3:30-10 p.m. $10+. Garden Amphitheatre, 12762 Main St., Garden Grove. Tickets
Swallows Day Parade
March 23. Celebrate the return of the swallows to the San Juan Capistrano Mission. The 61st annual event is one of the nation's largest non-motorized parades; activities include El Presidenté Ball, Fiesta Grande, and Taste of San Juan. 11 a.m. Free. Mission San Juan Capistrano, 26801 Ortega Hwy., San Juan Capistrano, 949.493.1976. swallowsparade.com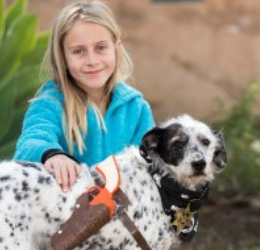 Crossroads of the West Gun Show
March 23-24. Western Americana show presents guns, accessories, tactical gear, ammunition, safes, personal protection products and more. 9 a.m.-4 p.m. $18 GA; free ages 12 and under; $9 parking. OC Fair & Event Center, 88 Fair Drive, Costa Mesa, 714.708.1500. crossroadsgunshows.com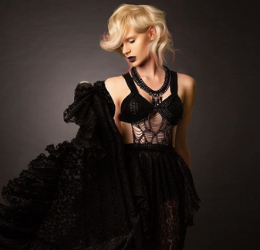 OC Fashion Week
March 23-27. Fashion meets innovation, beauty and art for the 2019 edition of OC Fashion Week. Check out the season's best in ready-to-wear and one-of-a-kind couture collections. The annual event features emerging and leading retail designers from all over the world plus a designer competition. See website for schedule, locations and ticket prices. ocfashionweek.com
FOOD + DRINK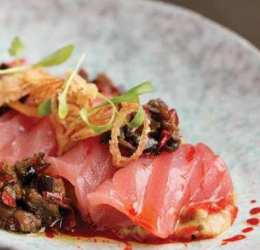 Chef's Table and Cocktail Pairing 
March 21. Delight in an elevated dining experience at Pacific Hideaway, a six-course dinner by chef Wyatt Lash with six cocktail pairings by bartender Casey Lyons. Menu highlights include Halles (caramelized shallot, fermented apple, bone broth, cheesy potato) and True to the Root (cornmeal sourdough, smoked provolone, prime beef, wiz wit). See website for full menu. 6 p.m. $100. Pacific Hideaway, 500 Pacific Coast Highway, Huntington Beach, 714.965.4448. Tickets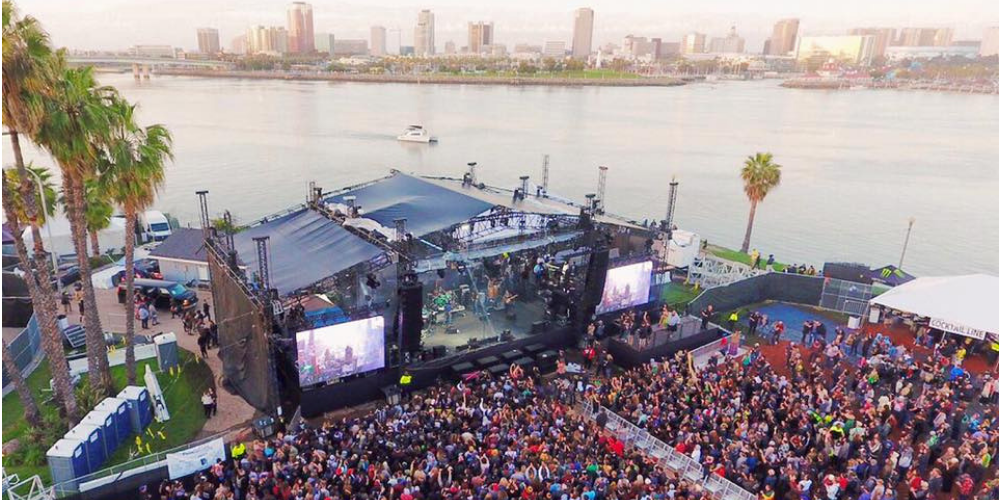 National Chip and Dip Day
March 22-23. Enjoy a complimentary order of freshly made chips and guacamole with any purchase at Rubio's in honor of National Chip and Dip Day. Made fresh on-site, Rubio's guacamole is classically prepared with avocados, cilantro, garlic, lime juice and natural sea salt. See website for list of locations. Must show coupon to redeem. 18517 Brookhurst St., Fountain Valley, 714.378.5232. rubios.com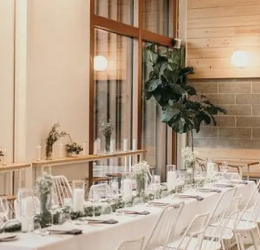 Trap Door Dining Pop-Up Restaurant
March 23. Savor a spring-inspired four-course dinner prepared by innovative chef Kenny Seliger as part of his acclaimed pop-up dining series. Featuring seasonal, locally-sourced ingredients and Santa Barbara County's Kings Carey wine pairings, menu highlights include whipped burrata and asparagus (whipped burrata, slow-roasted white asparagus, almond pumpernickel soil, green asparagus juice, radish greens), and spring peas and pork belly (sous-vide cured pork belly, olive oil-poached fresh peas, potato and pea purée, pea flowers). 7:30 p.m. $90. Kit Coffee, 1617 Westcliff Drive, Newport Beach. Tickets
ARTS + CULTURE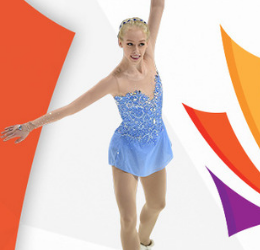 Mendelssohn's Italian Symphony
March 21-23. Acclaimed violinist Paul Huang joins Pacific Symphony for three nights. Programs begin with Beethoven's serene "Lento assai, cantante e tranquillo" from his String Quartet No. 16 and end with Mendelssohn's lively "Italian" Fourth Symphony. 8 p.m. $25+. Segerstrom Center for the Arts, 600 Town Center Drive, Costa Mesa, 714.755.5799. pacificsymphony.com
Dustbowl Revival & Hot Club of Cowtown 
March 22. Honoring the 50th anniversary of the Band—the seminal roots-rock group that famously toured with Bob Dylan—two of America's defining roots groups join forces in musical celebration. Eclectic L.A. octet, Dustbowl Revival, mashes up traditional American music into a time-bending, genre-hopping dance party; Austin-based Hot Club of Cowtown delivers hot jazz and Western swing. 7:30 p.m. $25-$55. Chapman University, 415 N. Glassell St., Orange, 844.626.8726. muscocenter.org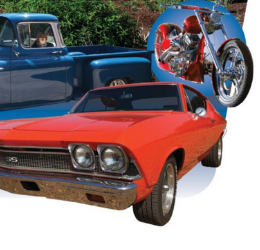 Catherine Russell
March 23. Hear Grammy Award-winning vocalist Catherine Russell perform tunes from the 1920s through present, all featuring her distinctive humor, soul and acoustic swing. 7 and 9 p.m. $69. Segerstrom Center for the Arts, Samueli Theater, 600 Town Center Drive, Costa Mesa, 714.556.2787. scfta.org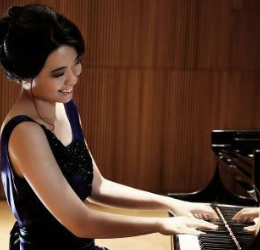 Festival Ballet Theatre's Sleeping Beauty
March 23–24. See Festival Ballet Theatre's stage adaptation of Tchaikovsky's beloved classic The Sleeping Beauty. This heart-warming production of the masterpiece brings to life storybook favorites Princess Aurora, Puss 'n Boots, Little Red Riding Hood and the Big Bad Wolf. Sa 7 p.m., Su 2 p.m. $42-$55. Irvine Barclay Theatre, 4242 Campus Drive, 949.854.4646. thebarclay.org
Photos: '80s on the Bay courtesy @NewportDunes/Facebook. Beginning Archery Class courtesy OC Parks. Swallows Day Parade courtesy San Juan Capistrano Fiesta Association. Monsters of Metal Tribute Festival courtesy @gardenampitheatre/Facebook. Crossroads of the West Gun Show courtesy @crossroadsofthewest/Facebook. OC Fashion Week courtesy @ocfashionweek/Instagram. Pacific Hideaway courtesy Crowe PR. Rubio's courtesy Mint Publicity. Trap Door Dining courtesy Trap Door Dining. Bruch's Violin Concerto courtesy Pacific Symphony. Dustbowl Revival & Hot Club of Cowtown courtesy The ACE Agency. Catherine Russell courtesy Segerstrom Center for the Arts. Festival Ballet Theatre's Sleeping Beauty courtesy Festival Ballet Theatre.