St. Patrick's Day, Big West Basketball Tournament, Classic Auto Show and more…. Here are our top OC weekend event picks for March 14-17.
Edited by Laura Okey
EVENTS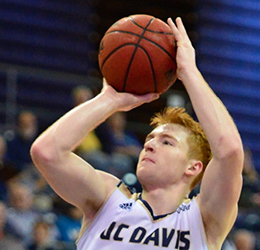 Big West Basketball Tournament
March 14-16. The Big West conference holds its men's basketball tournament at the Honda Center. UC Irvine is the top seed and faces No. 8 UC Riverside in the opening round; No. 3 Cal State Fullerton squares off against No. 6 UC Davis. The conference champion earns an automatic bid to the NCAA tournament. See website for schedule and pricing. Honda Center, 2695 E. Katella Ave., Anaheim, 714.704.2500. bigwest.org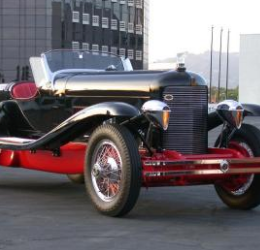 The Classic Auto Show
March 16-17. The classic-car community gathers to celebrate all things on wheels during this two-day car fest. Whether you're a collector, working on your own project, or simply have a passion for classic cars, see vehicles you love, attend live restoration and auto detailing demos, and take advantage of deals at the vendor marketplace. Sa 10 a.m.-8 p.m., Su 10 a.m.-6 p.m. $20 adults, $6 children; free for ages 4 and younger. $9 parking. OC Fair & Event Center, 88 Fair Drive, Costa Mesa. theclassicautoshow.com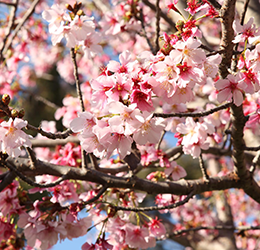 Cherry Blossom Festival
March 17. Celebrate cherry blossom season at a festival featuring Japanese food, cultural exhibits, arts, crafts, games and live performances by traditional Japanese dancers. 10:30 a.m.-5:30 p.m. Free. Huntington Beach Central Park Bandstand, 7111 Talbert Ave., Huntington Beach. hbjapanesefestival.com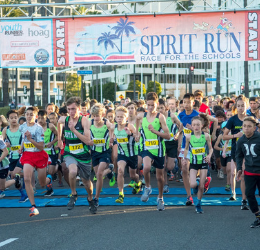 Newport-Mesa Spirit Run
March 17. Run for a cause at the 36th annual event, which features adult, youth, family, toddler and dog courses. Afterwards, enjoy a Youth & Fitness Expo with live music, food, beverages, and activities, and a Dog Expo featuring free microchip scanning, adoptable pets and food samples. The event benefits Newport Mesa Unified Schools. See website for course start times and registration details. Fashion Island, 401 Newport Center Drive, Newport Beach. nmspiritrun.org
ST. PATRICK'S DAY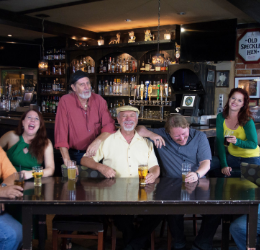 St. Patrick's Day Eve Pub Crawl
March 16. The Queen Mary's historic salons transform into Irish pubs for one night only, offering festive food and drinks and traditional Irish music in celebration of St. Patrick's Day. 7 p.m.-midnight. $22+ adults, $12+ children. 1126 Queens Hwy., Long Beach, 562.499.1739. queenmary.com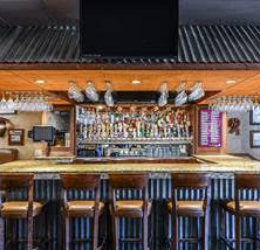 Irish Menu at Bad to the Bone BBQ
March 16-17. Savor all of your favorite Irish classics with a barbecue twist at Bad to the Bone BBQ. In celebration of St. Patrick's Day, menu highlights include a corned beef reuben with Swiss cheese, sauerkraut and thousand island dressing layered on freshly baked rye bread, as well as bangers and mash, and corned beef and braised cabbage with red potatoes. 31738 Rancho Viejo Road, San Juan Capistrano, 949.218.0227. badtothebone-bbq.com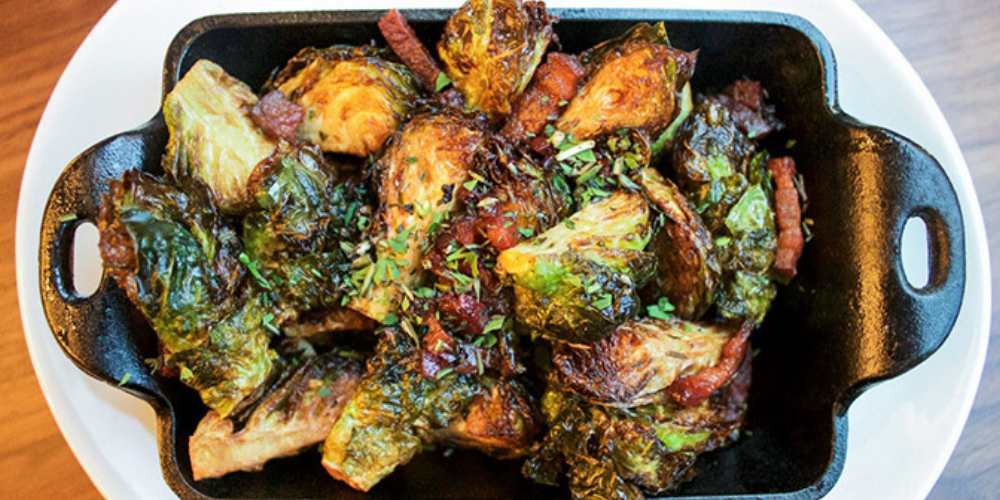 Lucky Brews, Lucky Grooves
March 17. Celebrate St. Patrick's Day with House of Blues Anaheim's craft beer, food and music festival. Shenanigans include  entertainment by more than 40 local bands and breweries, plus Irish-inspired grub from House of Blues Anaheim's soulful kitchen. 21+. VIP Noon, GA 1 p.m. $12 GA; $15 wristbands; $40 VIP. Anaheim GardenWalk, 400 W. Disney Way, Suite 337, Anaheim, 714.778.2583. houseofblues.com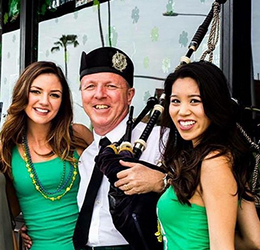 St. Patrick's Day at Malarky's Irish Pub
March 17. Head to Newport Beach's iconic Irish pub for the longest running St. Patrick's Day party in the city. Enjoy Irish beer and whiskey, bagpipers and Irish tunes, corned beef hash sandwiches and other Irish fare. Doors open at 6 a.m. 3011 Newport Blvd., Newport Beach, 949.675.2340. malarkyspub.com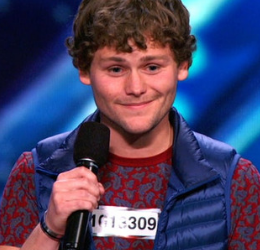 Silky Sullivan's
March 17. Arrive early and avoid the lines because for more than 30 years Silky Sullivan's has been the place to be on St. Patrick's Day. Check out the party tent outside for green beer, live music and other St. Paddy's Day activities. Performers include Rick Bagby and Echo Love Chamber. 9 a.m.-2 a.m. 10201 Slater Ave., Fountain Valley, 714.963.2718. silkysullivans.com
FOOD + DRINK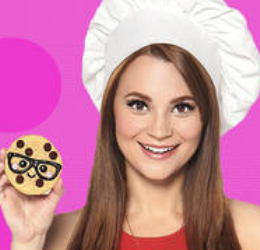 CdM
Now Open. CdM's creative American menu includes charcuterie offerings such as duck-liver pate, small plates such as black-snapper crudo and crispy pork-belly adobo; and main dishes including West Coast grouper and akaushi skirt steak. Acclaimed mixologist Ravin Buzzell manages the speakeasy-inspired bar; his handcrafted cocktails include the spicy Corona del MARgarita, the beachy Tower #5 and smoky La Ultima Fumar. Reservations encouraged. 2325 E. Coast Hwy., Corona del Mar, 949.287.6600. cdmrestaurant.com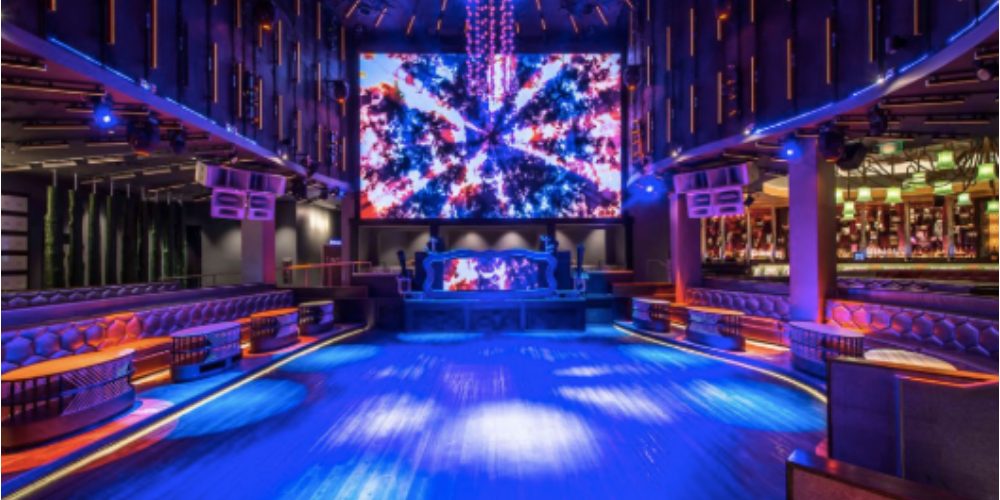 The Duke's Whiskey Dinner
March 14. Chef Marc Johnson kicks off Pelican Grill's new whiskey dinner series with a four-course menu paired with Duke Kentucky Straight Bourbon. The bourbon was created by John Ethan Wayne, son of legendary actor John Wayne, aka Duke; it's blended to reflect the elder Wayne's preferred whiskey profile, inspired by rare 50-year-old bottles preserved from the late actor's collection. 6:30 p.m. $180/pp. The Resort at Pelican Hill, Pelican Grill, 22800 Pelican Hill Road, Newport Coast, 844.443.0022. pelicangrillnb.com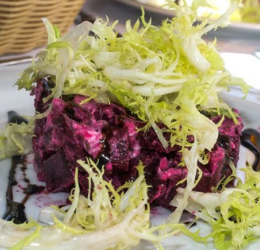 Lunch and Lecture with Dustin Gimbel
March 15. Enjoy lunch at Cafe Jardin, prepared by acclaimed chef Pascal Olhats, and an educational presentation by the landscape designer, horticulturist and potter/ceramicist. Advanced registration required. 11:30 a.m.-1 p.m. $25+. Sherman Library & Gardens, 2647 E. Coast Hwy., Corona del Mar, 949.673.2261. slgardens.com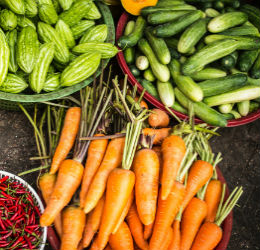 VeggiePalooza 2019
March 16-17. Taste the homegrown difference with more than 100 varieties of tomatoes and 70 kinds of peppers, plus other veggies and flowers available for purchase. All plants sold are grown at the Fullerton Arboretum. Guests can also attend gardening classes, watch cooking demos and join a Q&A session with master gardeners. California State University, Fullerton, 1900 Associated Road, Fullerton, 657.278.4010. fullertonarboretum.org
ARTS + CULTURE
The Scottish Music Tattoo & Parade
March 14. The Edinburgh Tattoo, an ensemble consisting of more than 55 bagpipers, drummers, singers, dancers, and other musicians from Scotland's capital city, head to the Musco Center. Under the leadership of members of the famed Black Watch, the performance includes classics old and new, among them "Scotland the Brave" and "Amazing Grace." Many of the participants compete in Glasgow's World Pipe Band Championships. 7:30 p.m. $45-$65. Chapman University, 415 N. Glassell St., Orange, 844.626.8726. muscocenter.org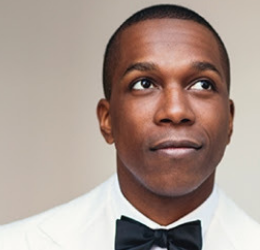 Leslie Odom Jr. with Pacific Symphony
March 15-16. Best known for his show-stopping debut performance as Aaron Burr in Hamilton, Leslie Odom Jr. now makes his debut with Pacific Symphony, performing hits from the Broadway smash as well as  jazz tunes "Autumn Leaves" and "Joey Joey Joey" and a Nat King Cole medley. 8 p.m. $47+. Renée and Henry Segerstrom Concert Hall, 600 Town Center Drive, Costa Mesa, 714.556.2787. scfta.org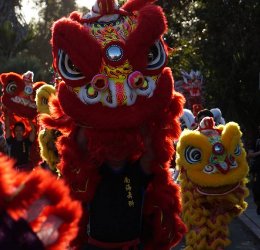 Silent Film Organist Dennis James
March 17. Pacific Symphony's silent film organist Dennis James performs on the iconic William J. Gillespie pipe organ, accompanying the horror classic Phantom of the Opera. The 1925 black-and-white film is projected on a huge, high-definition screen above the stage. 3 p.m. $10+. Renée and Henry Segerstrom Concert Hall, 600 Town Center Drive, Costa Mesa, 714.556.2787. scfta.org
Photos: Big West Basketball Tournament courtesy Honda Center. The Classic Auto Show courtesy LA Auto Show. Cherry Blossom Festival courtesy HB Japanese Festival. Newport Mesa Spirit Run courtesy Marcie Taylor Media. St. Patrick's Day Eve Pub Crawl courtesy Russell Levine. Lucky Brews Lucky Grooves courtesy House of Blues Anaheim. Malarky's Irish Pub courtesy Malarky's. Silky Sullivan's courtesy Silky Sullivan's. CdM courtesy The ACE Agency. The Duke's Whiskey Dinner courtesy Duke's Spirits. Lunch & Lecture with Dustin Gimbel courtesy Sherman Library & Gardens. Bad to the Bone BBQ courtesy Wicked Creative PR Agency. VeggiePalooza courtesy Fullerton Arboretum. The Scottish Music Tattoo & Parade courtesy Musco Center. Leslie Odom Jr. courtesy Pacific Symphony. Silent Film Organist Dennis James courtesy Segerstrom Center for the Arts.